The EU's airport security rules regarding hand baggage and liquids have been in force for more than a year but with tens of thousands litres of liquids and gels being confiscated at airports each day, this is not only stressful for passengers, but just adds to the delays.
READ ALSO: Important news about carrying laptops through security
Danny Van Goethem, Head of Security at Brussels Airport says:
This is a pity on more than one level. Firstly, no passenger likes to be deprived of their drinks or toilet articles. Secondly, processing the many hundreds of bottles and containers is an immense task for our security services. Finally this leads to longer waiting queues at the security screening points, which again is bad news for the travellers.
So, in order to clarify what you can and can't take through, we have answered here, some of the many questions travellers are asking:
Q: How many of items of hand luggage can I take through airport security?
A: From 7 January 2008 the one item restriction was abandoned at certain airports. However, some airlines such as easyJet, regardless of airport rules, still apply the one bag rule diligently and may even refuse boarding even if your other bag is your handbag.
Make sure you find out in advance the rules of the airport you are travelling from and also the airline that will be carrying you.
However in the aftermath of the attempted detonation of an explosive device on a Northwest jet on route from Amsterdam to Detroit in the US, more security measures are being implement on US-bound routes.
British Airways has advised that "only one item of hand luggage is allowed for all passengers traveling to the U.S. from Heathrow, Gatwick or London City. This applies to passengers whose journey originates in London, as well as those who are transferring flights."
It adds that holiday presents in hand luggage will need to be unwrapped — but only for U.S.-bound flights.
Our Advice: Make life easy, just plan for one piece of hand luggage per person.
Q: Can I take a drink through Security?
A: No
Q: Liquids are not allowed in, but can I carry through a bottle of water I am drinking at the time?
A: No you cannot. This will be confiscated whether you are still drinking it, or unopened and regardless if this is a bottle or can. This includes coffee or other hot drinks, and any other cold drink you are supping.
Our Advice: Finish your drink before you get to security
Q: I'm still not entirely sure about what liquids I can take through?
A: You can take through various liquids – such as perfume – in different containers, but the container itself should not be able to hold more than 100ml. The limit is 1 litre so the maximum 100ml containers is 10.
These should be carried through the airport in a single transparent re-sealable plastic bag – like a freezer bag. The bag itself should not carry more than 1 litre (20cm x 20cm).
All the containers should fit comfortably and the bag should be sealed. Inside there should be no more than 10 containers of 100ml bringing the combined volume to no more than 1 litre. Plus, only one bag per person and should be carried separately for easy examination.
Our Advice: Do you really need to carry all those toiletries in hand-luggage? Anything more than 100ml will be confiscated anyway. So, if you have checked-in luggage, pack it. Alternatively, buy them at the airport once you have gone through security.
Q: Okay, but what is a liquid? Is my mascara a liquid?
A: Yes, your mascara and other make-up items like foundation, are considered liquids. So are your creams, lotions, oils and perfumes. Toiletries such as sprays and pressurized containers including shaving foam and spray deodorants, all types of pastes, including toothpaste, gels, including hair and shower gel and any other solution of similar consistency are all to be treated as liquids.
Our Advice: If in doubt, treat it as a liquid. If its more than 100ml, pack it. Or buy it once you have passed through security.
Q: What about my medicines?
A: You can take this, but only as much as you need for the duration of the trip, even if this exceeds the 100ml limit. But you will be required to prove the need. You will need prior agreement from the airline you are travelling with and bring a doctor's note.
Q: I need to feed my baby, surely I can carry baby food?
A: You can take as much liquid baby food or sterilised water required for the journey itself. You will be asked to taste it. You can top up by buying more from the shops on the other side of security or at your destination.
Q: Can I take nail scissors and tweezers in my hand luggage?
A: No, these items will be confiscated. But you can pack these items into your checked-in luggage.
Q: Can I take hair straighteners through airport security in my hand luggage.
A: Yes, you can.
Q: Can I take my phone and iPod through security?
A: Yes you can. You will be asked to remove these from your pocket or bag and place it in a separate container along with any change and keys so that it can be scanned.
Q: Can I take my camera in my had luggage?
A: Yes you can.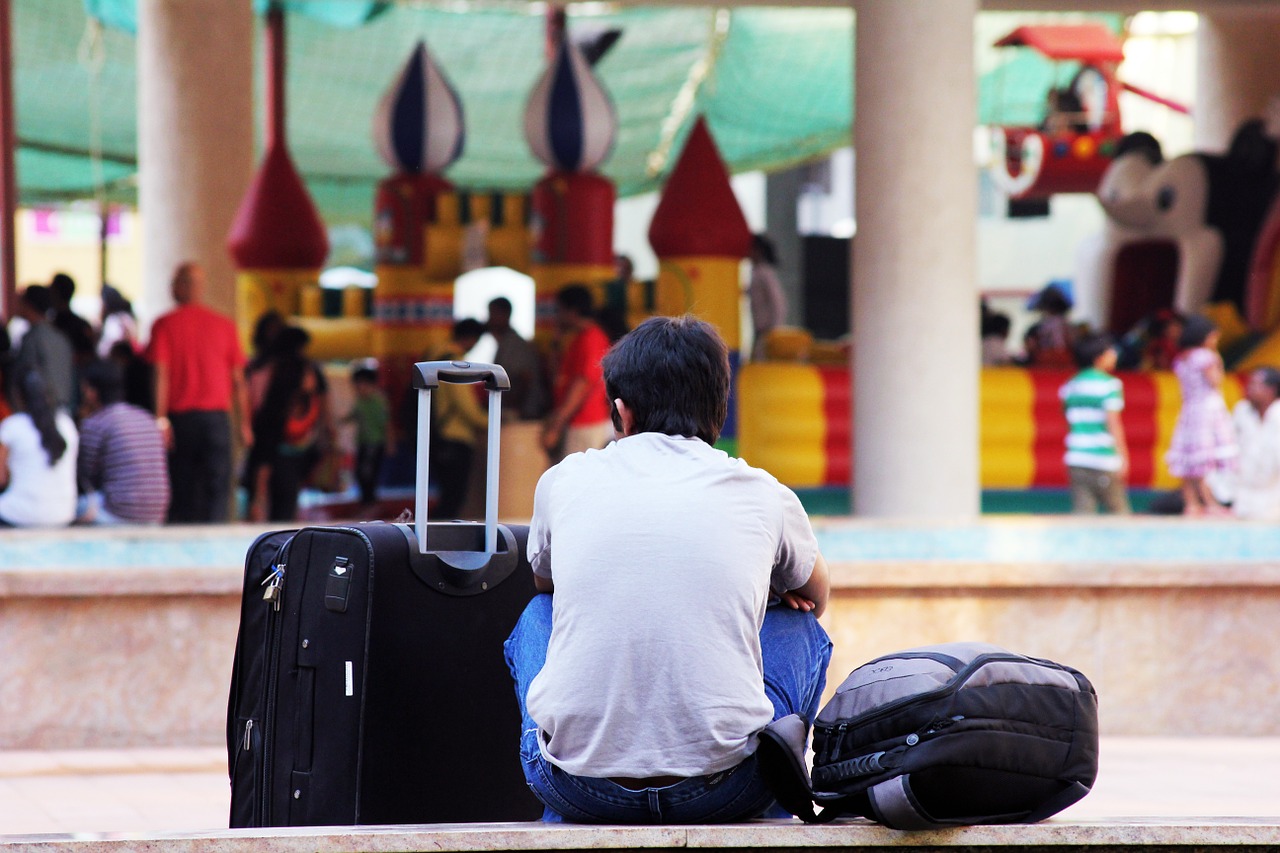 A Word About Prohibited Products
It is a sad fact that today's travellers do face security threats and it makes sense that security measures are taken at the airport. Apply a generous dollop of common sense to decide what you think can be reasonably taken through security and on board.
There are some items which cannot be carried in hand luggage or onto the plane and some that can be packed into check-in luggage. Here is a round up of those items:
Items NOT allowed in hand luggage but CAN be packed into check-in luggage:
Scissors (except where both blades are round-ended)
Toy guns
Razor blades
Liquids
Items NOT allowed in hand or check-in luggage:
Explosives: e.g. Fireworks, flares, ammunition, party poppers
Gases: e.g. Propane camping gas, compressed gas cylinders
Flammable Liquids: e.g. Lighter fluid, thinners, petrol
Flammable Solids: e.g. Fire lighters, Magnesium
Oxidisers: e.g. Bleaches, car body repair kits
Toxic/Infectious Substances: e.g. Weed killer, infected blood samples, insecticides
Radioactive Materials: e.g. Medical or industrial sources
Corrosives: e.g. Dry ice, magnetised material, Mercury