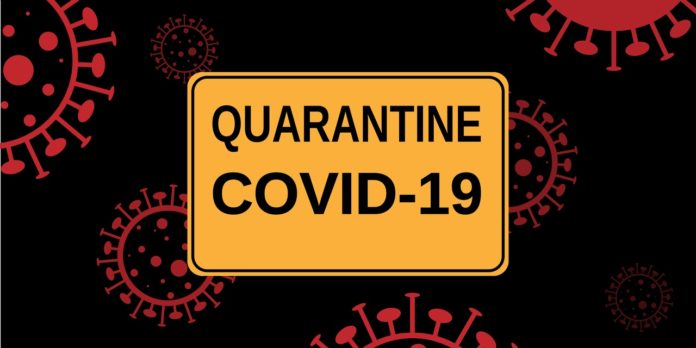 Home Secretary Priti Patel announced today (May 22nd) at the Coronavirus Downing Street briefing that international travellers arriving into the UK from June 8th will have to go into quarantine for 14 days.
This time span is the incubation period of the infection and the measure is being implemented to prevent "a devastating second wave" of Covid-19 virus.
Patel said Public health restrictions at the border are in place:
"to protect hard-won progress and reduce the risk of the virus crossing borders".
She said that quarantine restrictions will be reviewed every three weeks.
An online form will have to be filled in before travelling to gather personal details such as forward travel plans and the address they are staying. Health officials will spot check at the border to ensure compliance. A Covid-19 app will have to be downloaded while still at the border.
For those who don't have suitable accommodation will be required to go to "facilities arranged by the government at their own expense." Foreign nationals that cannot comply or pay their own way could be removed from the UK.
Fines from £100 for failure to fill in the online form rising to £1,000 in England if the traveller fails to show that they are able to self-isolate, can be imposed. This could escalate into a prosecution if necessary.
This also applies to Britons who are returning home from a trip abroad.
There are exemptions including travellers from the Republic of Ireland, Channel Islands, lorry drivers, seasonal farm workers and medics.
The plans have been dubbed as "idiotic and implementable" by Ryanair boss Michael O'Leary, while most airlines believe that this will serve to kill air travel.
The Foreign Office is still advising against all but essential travel.