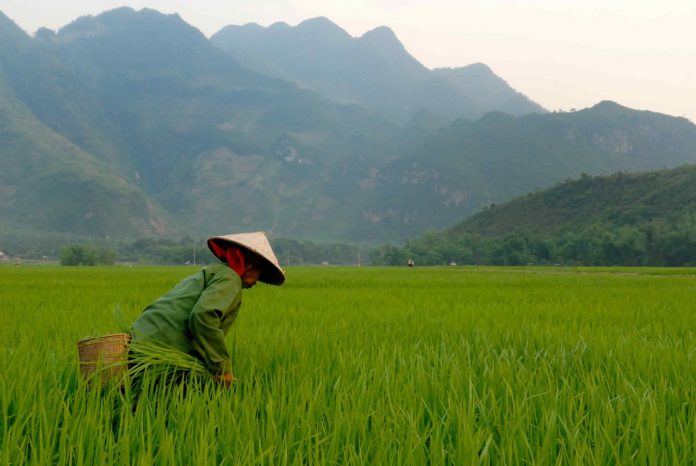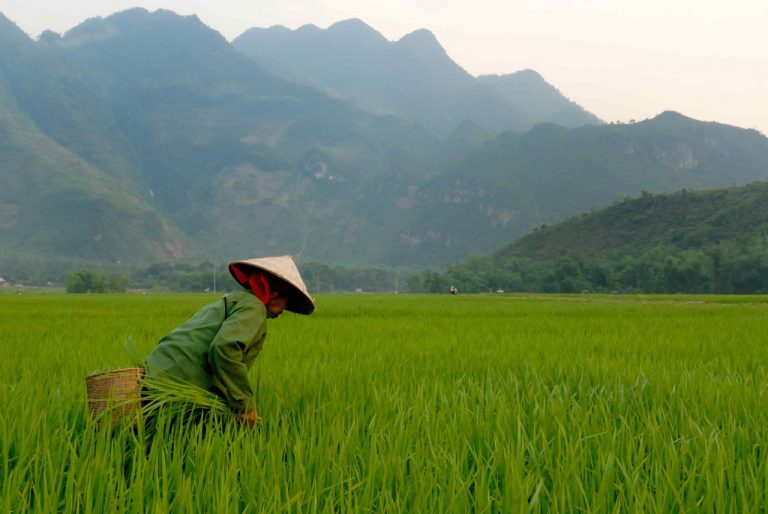 As one of East Asia's most popular tourist destinations, Vietnam attracts scores of tourists ever year, receiving almost 13 million international visitors in 2017 alone. Travellers are drawn to its secluded beaches, vast rice paddies, soaring mountains and lively cities.
Vietnam often features as part of the southeast Asian backpacking route, along with Thailand, Cambodia, Laos and the Philippines. Most of these countries offer free 21-30 day visas on arrival at the airport; but did you know entry to Vietnam requires a little more preparation?
Follow these steps to ensure legal and stress-free entry into Vietnam:
Do I need a visa to travel to Vietnam?
Most tourists travelling to Vietnam will require an entry visa, regardless of how long they plan to stay in the country. However citizens from some countries can receive a short-term visa exemption.
These countries include: Singapore, Malaysia, Cambodia, Indonesia, Thailand, and Laos for a period of up to 30 days; the Philippines for a period of up to 21 days; the UK, Denmark, Sweden, France, Germany, Spain, Norway, Italy, Finland, Russia, South Korea and Japan for a period of up to 15 days; and Myanmar and Brunei for a period of up to 14 days.
In this case, when you arrive at the airport you will need to fill in the Vietnam Entry and Exit forms, provide two passport-sized photos, show your passport at immigration and, in some cases, present your return flight ticket.
If you are a citizen of any of the above countries and are planning to stay in the country longer than the agreed visa-free period, you will need to apply for full visa via the Vietnamese Embassy or Consulate, the E-visa or the Visa on Arrival.
British citizens travelling to Vietnam for either tourism or for business can enter Vietnam for up to 15 days (including the dates of entry and exit). This visa waiver is valid until June 30, 2018.
For all citizens travelling to Vietnam, your passport will need to be valid for at least six months.
Should I apply for a single entry visa or multiple entry visa?
This depends on your travel itinerary. If you are planning on remaining in Vietnam for the duration of the trip, a single entry visa is just fine.
However, if you plan on leaving Vietnam and returning at a later date, you will need to apply for a multiple entry visa. This is ideal for travellers who are country hopping through Cambodia, Thailand and other bordering countries, and may wish to return again to Vietnam while their visa is still valid.
How do I apply for my visa?
Citizens from the UK, Ireland, Western Europe and US can apply for an E-Visa before they travel, which lasts up to 30 days. It is only valid for single entry trips. This costs $25 and the application should be processed within three working days. Use of the E-Visa is limited to certain entry and exit points, which you must select at the time of application. The $25 is a one-off fee, but if your visa is rejected, the payment is non-refundable.
There are two other ways to apply for a visa to Vietnam, which are available to citizens from Europe, the US, Australia, New Zealand and Canada (among others). For both options, you will need to provide two passport-sized photos, so make sure you have these to hand.
Option 1: Visa on Arrival
Apply for a visa online using the Vietnam Visa on Arrival method. You will have to apply via a third-party visa agent or tour operator based in Vietnam, who will issue a Visa Approval Letter which allows you to board your flight to Vietnam. The third-party agent will charge you for this service and the cost varies between $12 USD and $38, depending on the duration of your stay.
The visa will be stamped on your passport, and on arrival in Vietnam you will also be charged a separate fee of $25 for a single entry visa or $50 for a multiple entry visa. Immigration Control will only accept the stamping fee in cash (USD), and all the bills should be crisp and unmarked. The Visa on Arrival is only valid at the following international airports in Vietnam: Hanoi, Ho Chi Minh City, Nha Trang and Danang.
Option 2: Vietnamese Embassy or Consulate
Apply for a visa directly at the Vietnamese Embassy or Consulate. This option is the most expensive and takes up to seven working days to process. However you can apply up to six months in advance and so ideal if you like to be prepared.
The procedure for applying is different at every embassy, but can usually be done by post, email or in person.
Are there any visa-free destinations I can visit in Vietnam?
Yes, just the one. Phu Quoc Island off the coast of Cambodia is a "Special Economic Zone" and travellers from all nationalities are eligible for a 30-day visa-free travel to this destination. This is only valid if you don't travel to any other parts of Vietnam, and you must show your round-trip air ticket to Phu Quoc Island in order to gain entry. Tip: Your passport must also be valid for at least 6 months.
Planning a trip to Vietnam and not sure where to go?
Nadova Tours are running an "Absolute Vietnam" tour throughout 2018 where you can experience many of the country's highlights in just 15 days. Explore the ethnic market of Sapa, relax in Ha Long Bay's towering islands and soak up the atmosphere of the vibrant city of Ho Chi Minh. Prices start from $1,580 per person (based on two people travelling together) which includes domestic flights, accommodation, tours, excursions, boat trips, train tickets and some meals.
CLICK HERE FOR MORE INFORMATION
---
Have you got a question?
---
Disclaimer: this article was sponsored by Nadova Tours