Iceland may be one of the smaller nations in Europe, but it happens to be the location of many of the continent's most impressive waterfalls. We take a closer look at what could be five of its best.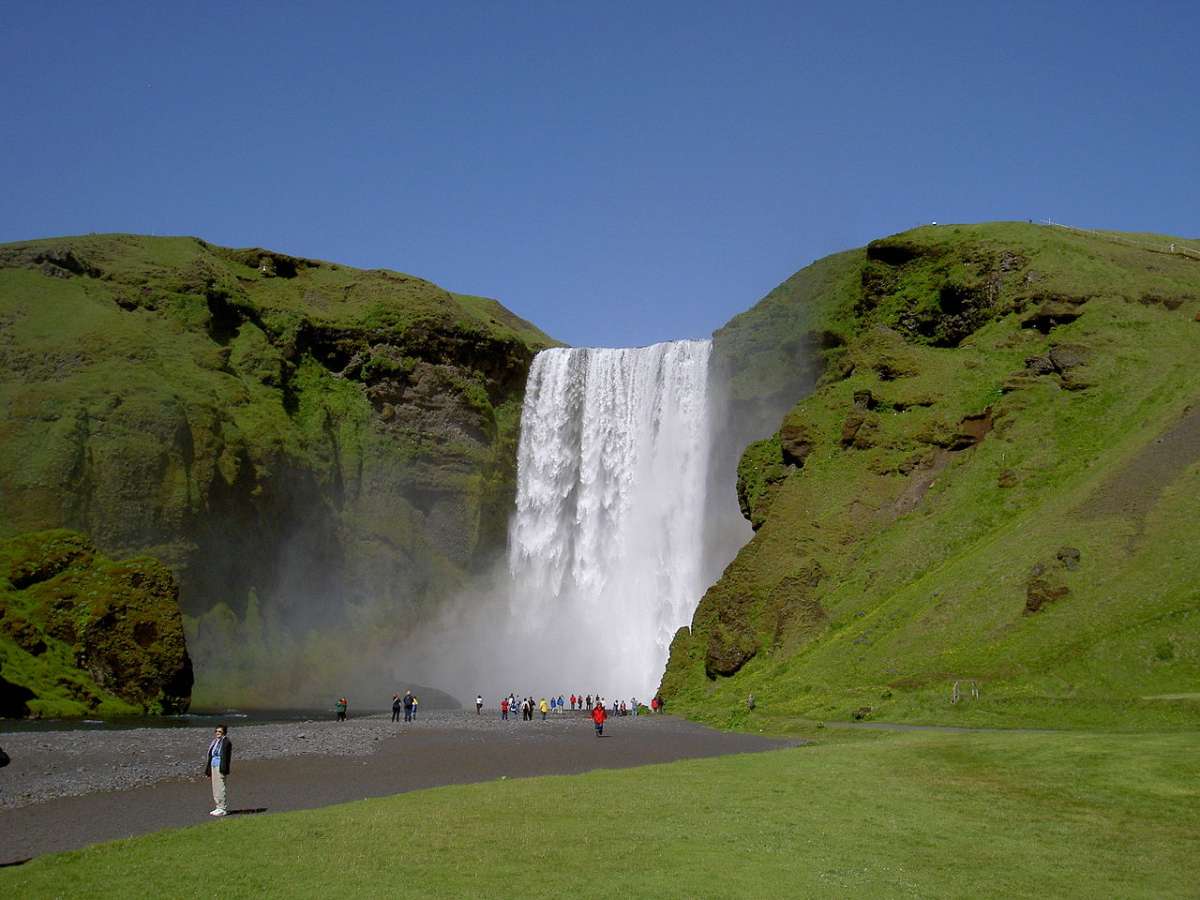 Once upon a time Skogafoss was located right on the southern Icelandic coast, but this former sea cliff is now five kilometres from the shore, serving as a dramatic boundary between Iceland's highlands and its coastal lowlands.
One of the biggest waterfalls in the country with a height of 25 metres, Skogafoss is perhaps most famous for its rainbow, which is almost always visible on sunny days – a phenomenon attributed to the amount of spray the fall produces, and nothing short of a photographer's dream.
Among Iceland's most-photographed natural wonders, it's possible to drive almost right up to Skogafoss, which makes it a particularly popular stop-off for motorists travelling the southern stretch of Iceland's ring road. Those with a little more time can walk one of the well-trodden paths for an alternative view; not only of Skogafoss but on a clear day the Atlantic Ocean, too.