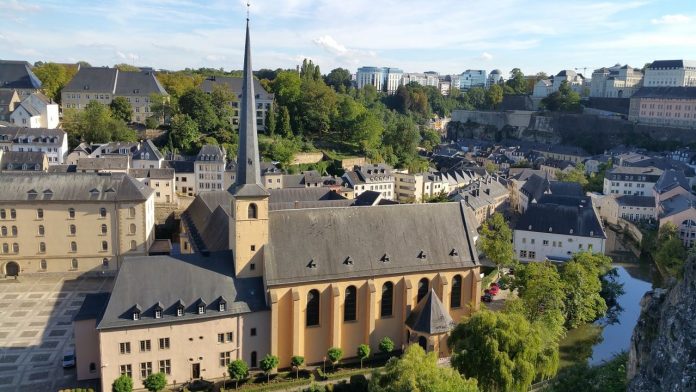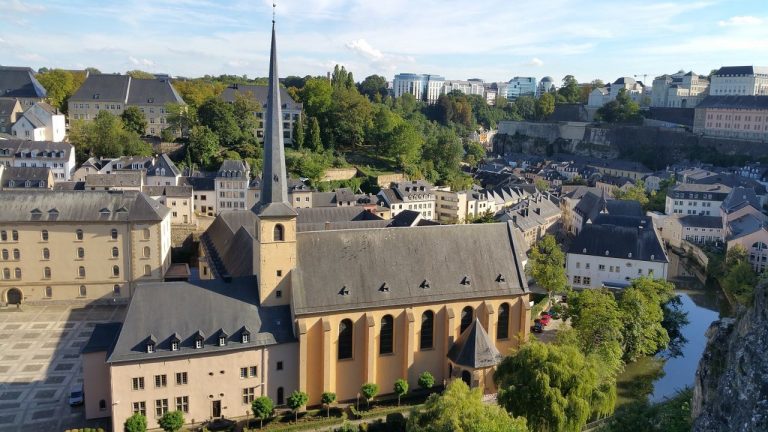 You might have to scratch your head to think of something that Luxembourg is famous for. The Grand Duchy is the least populated of all the countries in the EU, and unless you're a banker or a lawyer, it's generally overlooked.
ALSO READ: Travel Guide: 24 hours in Luxembourg
But the city has twice been the European Capital of Culture, and its UNESCO listed Old Town is utterly charming. You can walk the cobbled streets amongst medieval buildings, tour fortifications, wander in the parks, and sit for hours with a local beer, listening to live music on the street. Many of the people who work here disappear home to France or Belgium at the weekends, leaving central Luxembourg wonderfully quiet for visitors to explore.
Here are our 10 picks for the best things to see and do in Luxembourg:
1
Discover Luxembourg's military history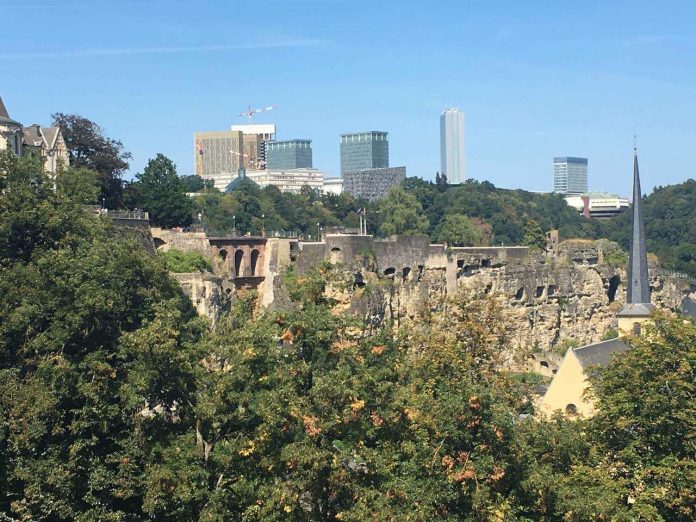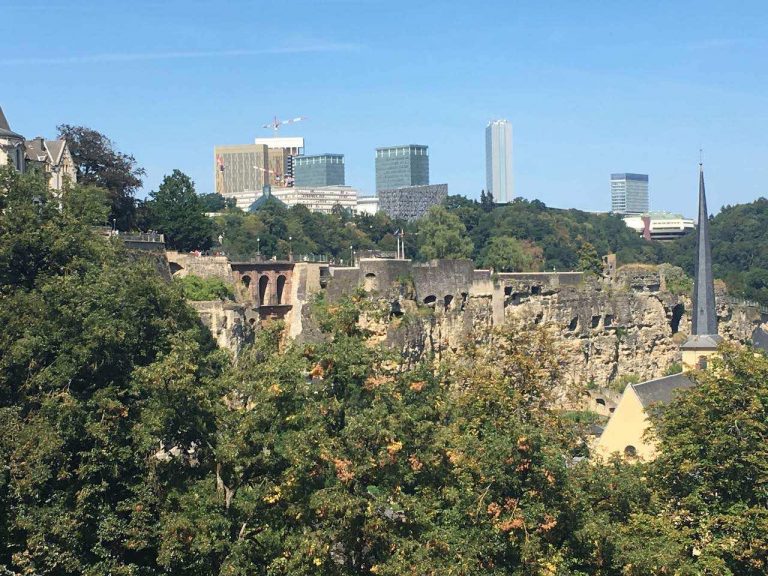 Bock Casemates (c) Sophie Ibbotson
In Luxembourg, it's all about castles and caves. This was once the most heavily fortified city in northern Europe, and though most of the fortifications were dismantled in the late 19th century, there are still plenty of sections to see.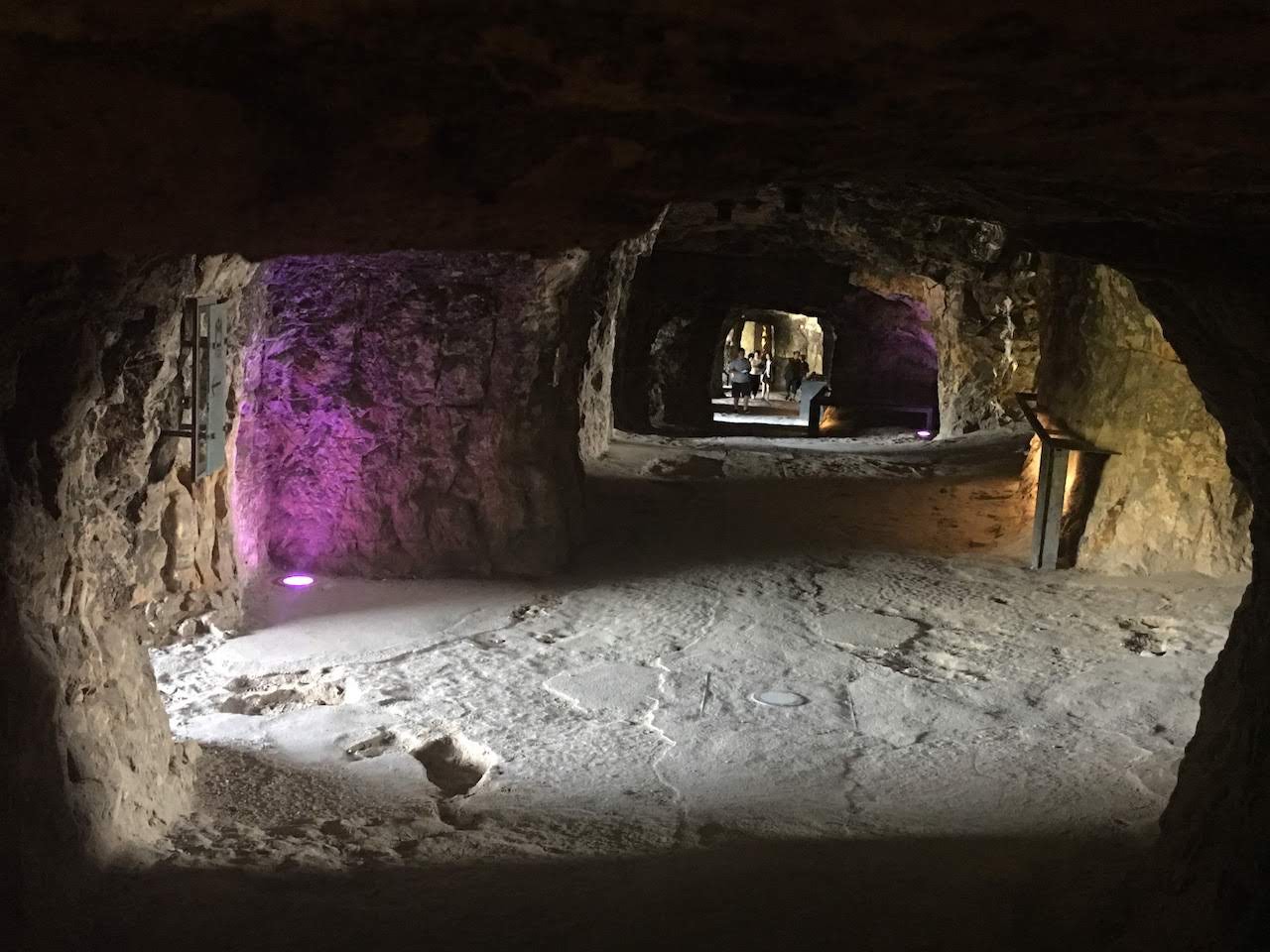 The Bock Casemates is a natural defence, a rocky promontory that juts out from the Old Town. Count Siegfried built a castle on top of these cliffs in 963 and the underground passages and galleries survive. On a hot, summer's day, the Bock remains cool, and the numerous archways in the rock beautifully frame the different city views. You can visit the Bock Casements on a self guided tour, or as part of a UNESCO Walk.
2
Explore the museums on MuseumSmile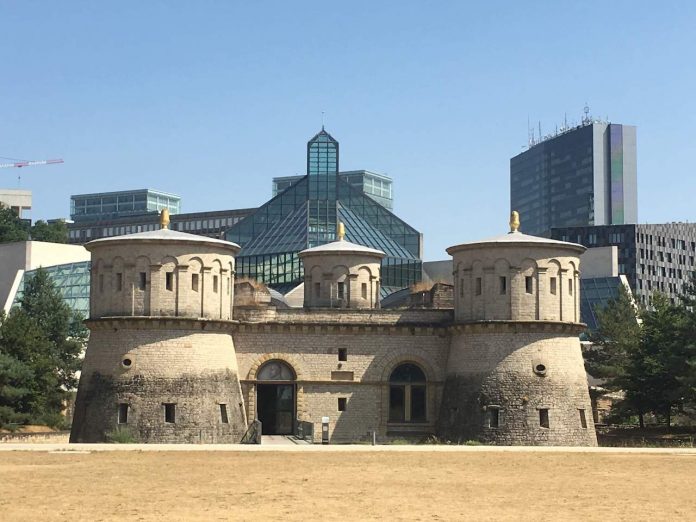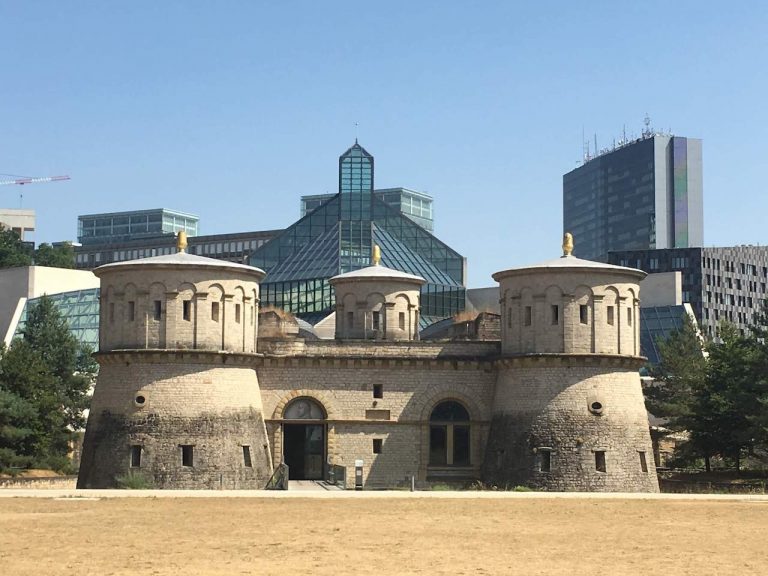 Museum Drai Eechelen with MODAM behind (c) Sophie Ibbotson
Clearly visible across the gorge from the Casements are two remarkable museums whose architecture is completely juxtaposed. At the front is the Museum Drai Eechelen, what remains of a medieval fortress; and right next door is the striking glass pyramid of MUDAM, the Museum of Modern Art. They are part of Luxembourg's MuseumSmile – seven museums within a mile – and you can visit all of them for free with a Luxembourg Card.
The Grund is the liveliest quarter of Luxembourg in the evenings, with cafes and bars spilling out onto the medieval streets and squares. Liquid Cafe is right on the river, and it is without doubt the best option for craft beers: it has around 50 on any given day.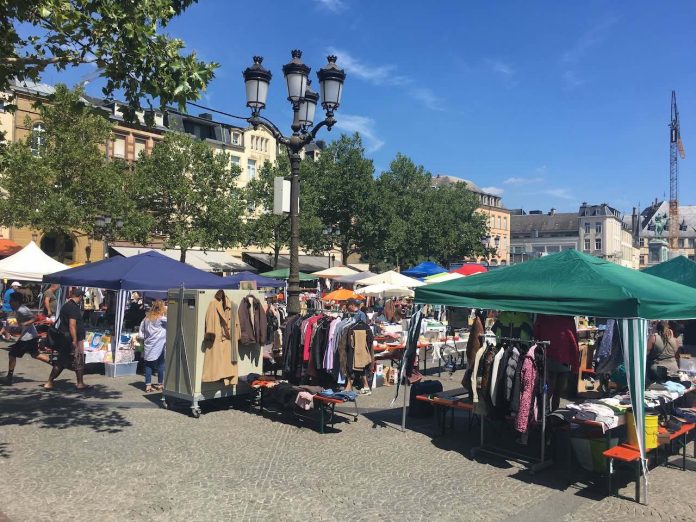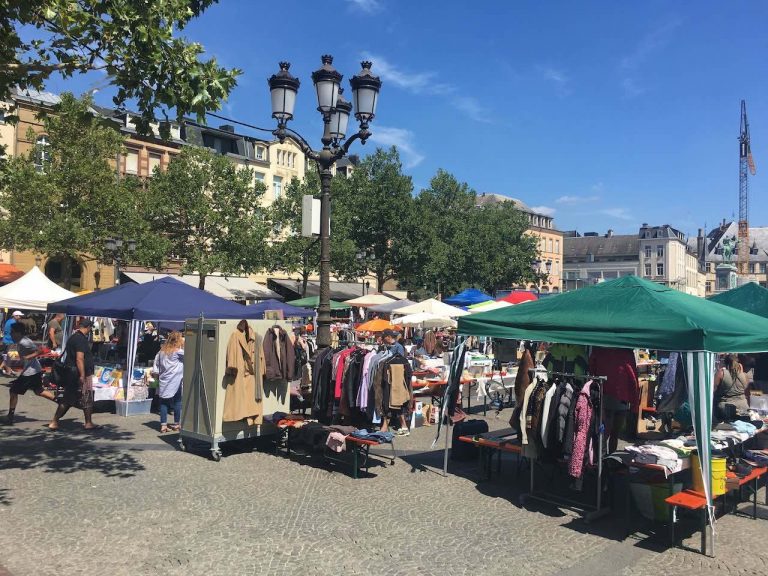 Market at Place Guillaume II (c) Sophie Ibbotson
Place Guillaume II is Luxembourg's main square, and it's been the centre of the city's commercial life since medieval times. Come here on a Wednesday or Saturday to browse stalls in the lively market, which sell everything from artisanal cheeses and fresh flowers, to vintage clothes and bric a brac. You're guaranteed to pick up some unique souvenirs.
5
Try some local Luxembourgish delicacies
On the northern side of Place Guillaume II are some attractive shopping arcades, and you can cut through to Kaempff Koeffler. This wonderful delicatessen is known for selling the best Luxembourgish produce, from chocolates and pastries, to cheeses and local wines. Whether you're peckish and ready to pick up a picnic lunch, or shopping for gastronomic treats to bring home, this is the place to go.
6
Feast at Restaurant Clairefontaine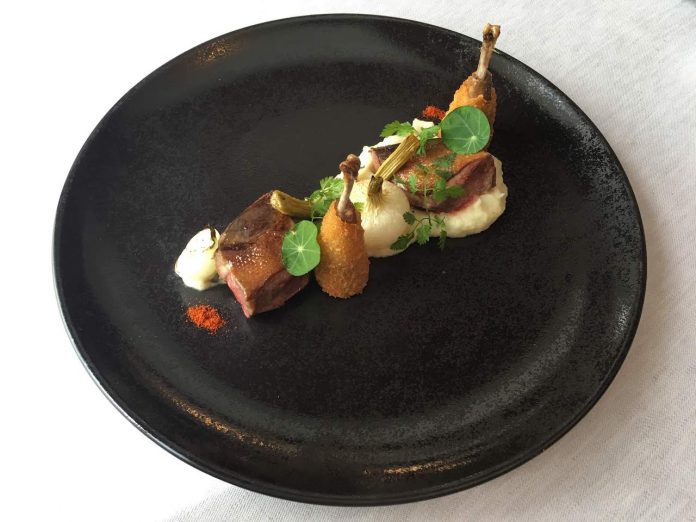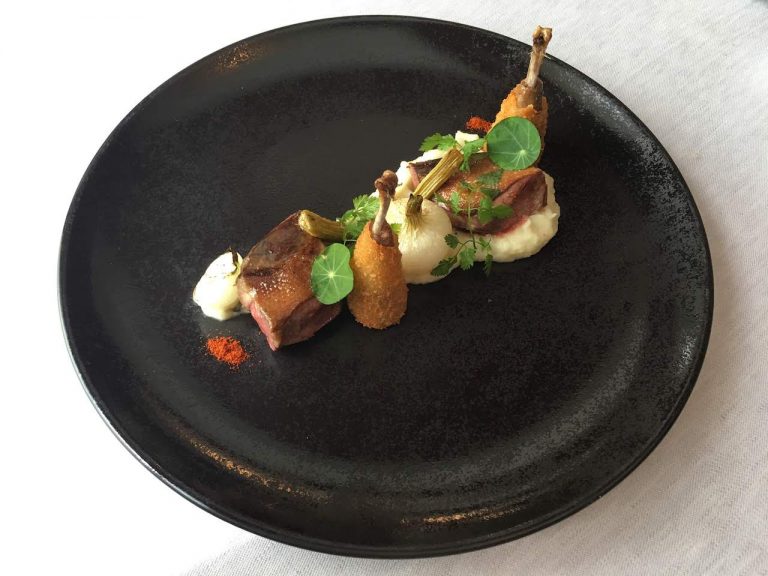 Restaurant Clairefontaine – poached pigeon accompanied by rhubarb (c) Sophie Ibbotson
Before visiting Luxembourg, we asked for recommendations. Restaurant Clairefontaine's name came up time and again. This Michelin starred restaurant is right in the Old Town and just moments from the most important government offices: locals joke that Clairefontaine is the President's canteen!
Chef Arnaud Magnier has been at Clairefontaine for 14 years. He trained in France — including a stint working in the Elysee Palace for President Francois Mitterrand — and earned Clairefontaine's Michelin star in a single season. His mouthwatering dishes are imaginatively presented twists on French classics, and often incorporate local Luxembourgish produce. Our particular favourites included a tower of foie gras cloaked in a wafer thin tower of transparent sugar, lobster tartare wrapped in finely sliced courgette, and poached pigeon accompanied by rhubarb.
7
Take a walk in the parks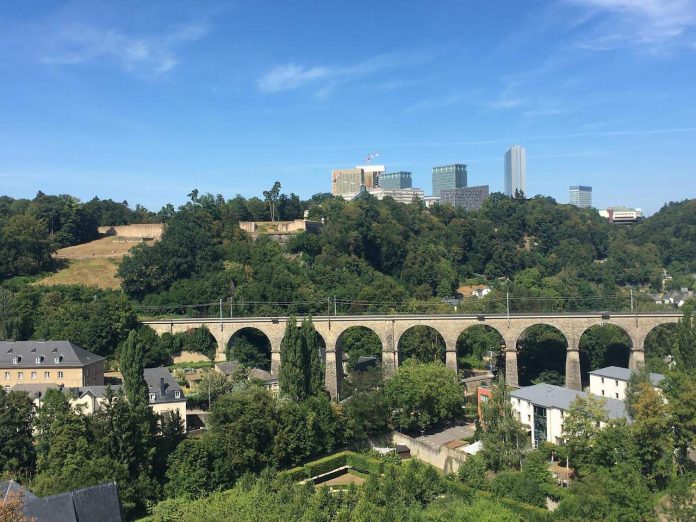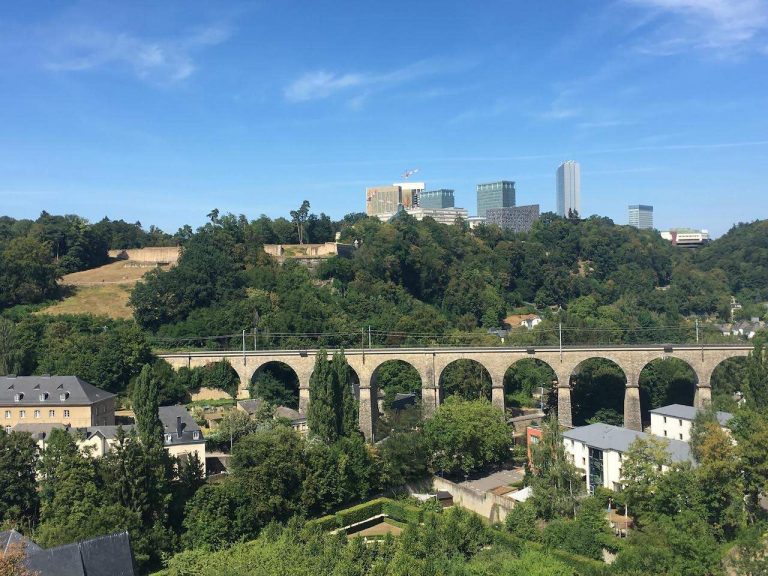 Luxembourg is a remarkably green city (c) Sophie Ibbotson
Luxembourg is remarkably green. Wherever you are in the city, you're never far from the gorge and river, or one of the immaculately kept parks. There are plenty of attractive floral displays, and also impressive works of sculpture and fountains. Some of the fountains are designed so you can run through the water jets: perfect on a hot summer's day.
8
Ride in the Pfaffenthal Elevator
The central part of Luxembourg is built atop a cliff, and you can ride from top to bottom on the glass Pfaffenthal Elevator. This isn't an option for those scared of heights: the floor as well as the walls are see through!
But the elevator is in a striking position, and you get fabulous panoramic views. It's also a relief not to have to climb back to the Old Town at the end of a long day of sightseeing.
9
Sundowner cocktails with fantastic views
There are plenty of cocktail bars in Luxembourg, but the bar at Sofitel Luxembourg Le Grand Ducal occupies a position that is second to none. It's across the bridge from the Old Town, but you look directly across at the historic architecture. Time your visit to coincide with sunset and the spires of the churches will be silhouetted against the orange-red sky.
Fact File
FLY: Easyjet has flights to Luxembourg from Gatwick and Stansted
STAY: Le Royal Luxembourg
READ OUR REVIEW: Hotel Review: Le Royal, Luxembourg
MORE INFO: Check out the official Luxembourg website