When I visited New York in December, I admit that despite thermals and layers, I was freezing. The cold temperatures – sometimes reaching lows of -2°C – were further blighted by biting Arctic winds.
Yet streaming eyes, and a faced pinched by the frost did not deter me from enjoying an hour-long narrated horse and carriage ride around Central Park warmed by a cosy blanket. Or sauntering (with a guide) around the park's huge expanse enjoying picturesque spells of sunny hues as they fell upon ground decorated with new snowfall. And stumbling upon Yoko Ono's heart-warming memorial to the much-loved John Lennon.
Click on the image to enlarge (all photos © Kelly Kopp):
Milling around the Rockefellar Centre was a joy. Hot chocolate in hand while perched on one of the many benches around the rink I watched as dare-devils attempted to glide around its ice-rink. All the while the 18-foot-tall, eight-ton, gilded cast bronze sculpture, created by Paul Manship in 1934, looked on. The view is even better from Top of the Rock and from this vantage all the city becomes available to view.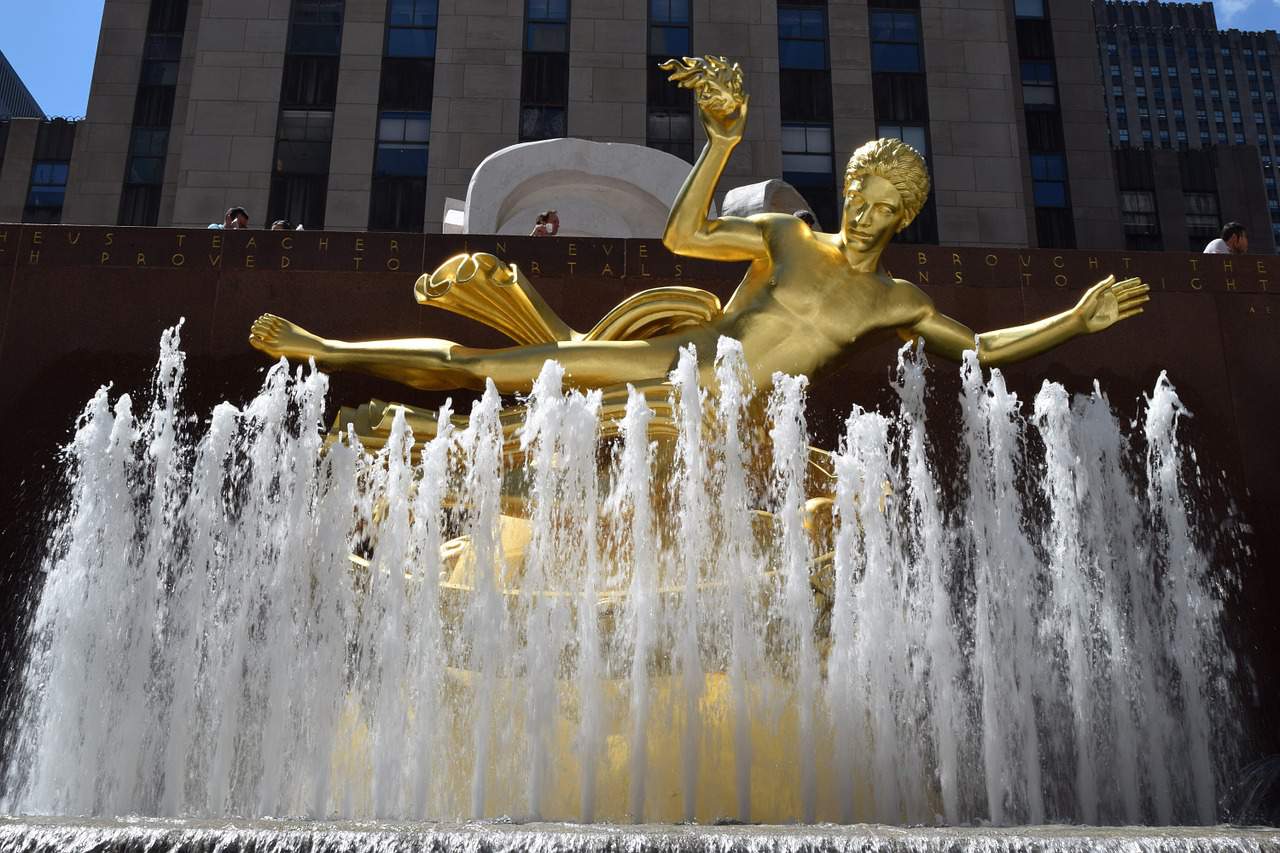 Incidentally, there is another ice skating rink in Central Park owned by President Trump. It is surrounded by rock formations and trees and so offers a more subdued yet invigorating experience.
The lack of queues and crowds is blissful. I had practically the entire Hornblower ship to myself as it toured (with narration) the Hudson passing the Empire State building and the magnificent skyline – especially beautiful as the afternoon light dimmed.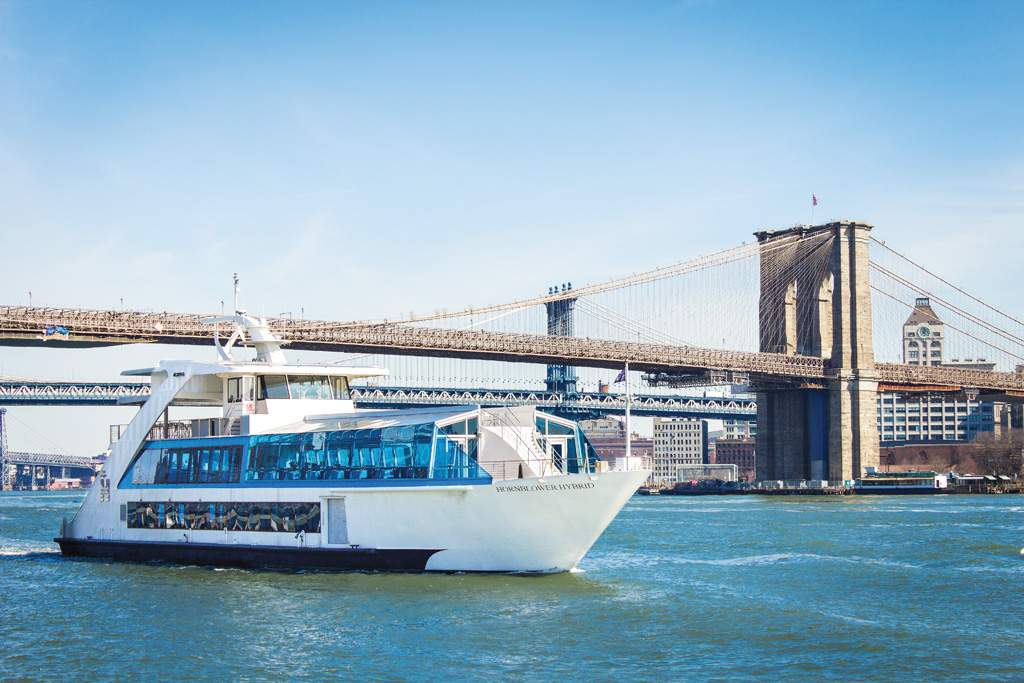 I savoured the freedom of simply walking into the wonderful Metropolitan Museum of Art just one of many on the Museum Mile and the Whitney Museum of American Art in the Meatpacking district unhampered by crowds.
Read also: History of art in New York (and where to see it)
But best of all, New York between January and February offers better value for money than at any other time of the year. Why? Because at this time everyone pulls together to lower prices and offer deals.
Attractions and theatres release two-for-one offers while hotels are offering their lowest room rates of the year. For instance a double at Riu Plaza, a newbie contemporary hotel on Times square, costs $175 per night in January and $284 in April.
Foodies should get there in time for Restaurant Week (Jan 23 to February 10). It is an event that brings fine dining to a more affordable level. Participating restaurants offer three-course prix-fixe menus – $29 for a 3-course lunch and $42 for dinner. Around 350 have opted-in including Ciprianni in the Wall Street business area in Lower Manhattan, Hakassan (Chinese) in Hell's Kitchen and what must be one of New York's best steak houses Bobby Vans (there's one in Park Avenue and another in Times Square).
But the low season bonus doesn't end there. There's NYC Broadway Week (January 17–February 5) and NYC Off-Broadway Week (February 27–March 12) and the first-ever NYC Attractions Week (January 17–February 5) all offer two-for-one admission to popular attractions, tours, culture and performing arts. More than 70 venues participate (including the iconic Empire State Building tours) and are dotted around all five boroughs.
Taking advantage of the sparse crowds this is a great time to hop on the free and enclosed Staten Island Ferry to St. George, from Lower Manhattan, and explore the new Staten Island Museum at Snug Harbor Cultural Center & Botanical Garden.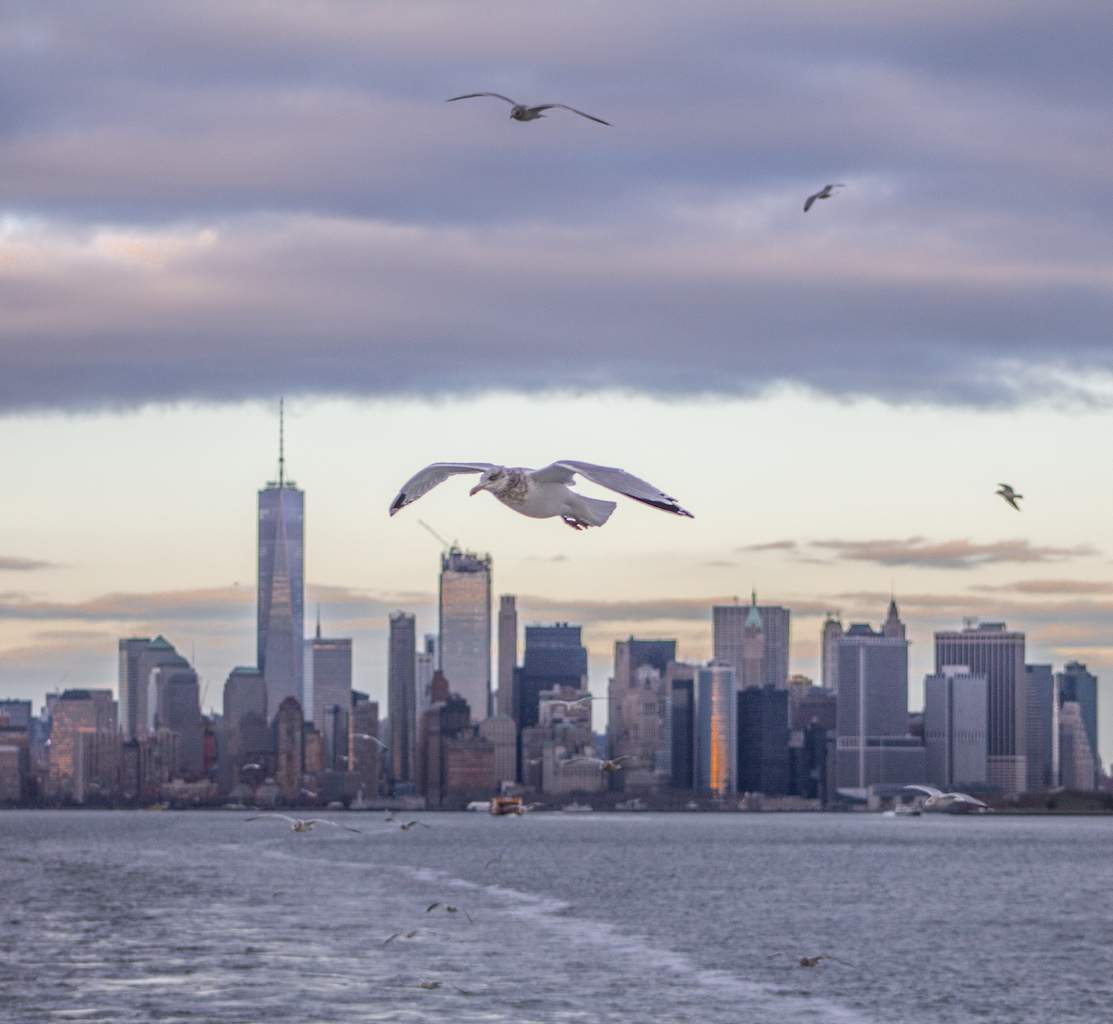 New shopping destinations such as Brookfield and Westfield World Trade Center in Lower Manhattan and the Citypoint shops in Downtown Brooklyn have sprouted up. Of course there's also the iconic department stores like Macy's, Bloomingdales, Saks Fifth Avenue, Lord & Taylor and Century 21. The good news is that winter means the sales are in full swing.
The city does winter well, so get there before the sun comes out.
Getting there
Virgin Atlantic currently have return flights from London to New York from £399 for travel until 29 March 2017 and between 29 October 2017 and 12 December 2017. Offer valid until 7 February 2017.