The sprawling Outrigger resort, a former sugar can plantation, has a most beautiful beachfront location in Bel Ombre nature reserve in the south of Mauritius. This must surely be the most picturesque coast in the country.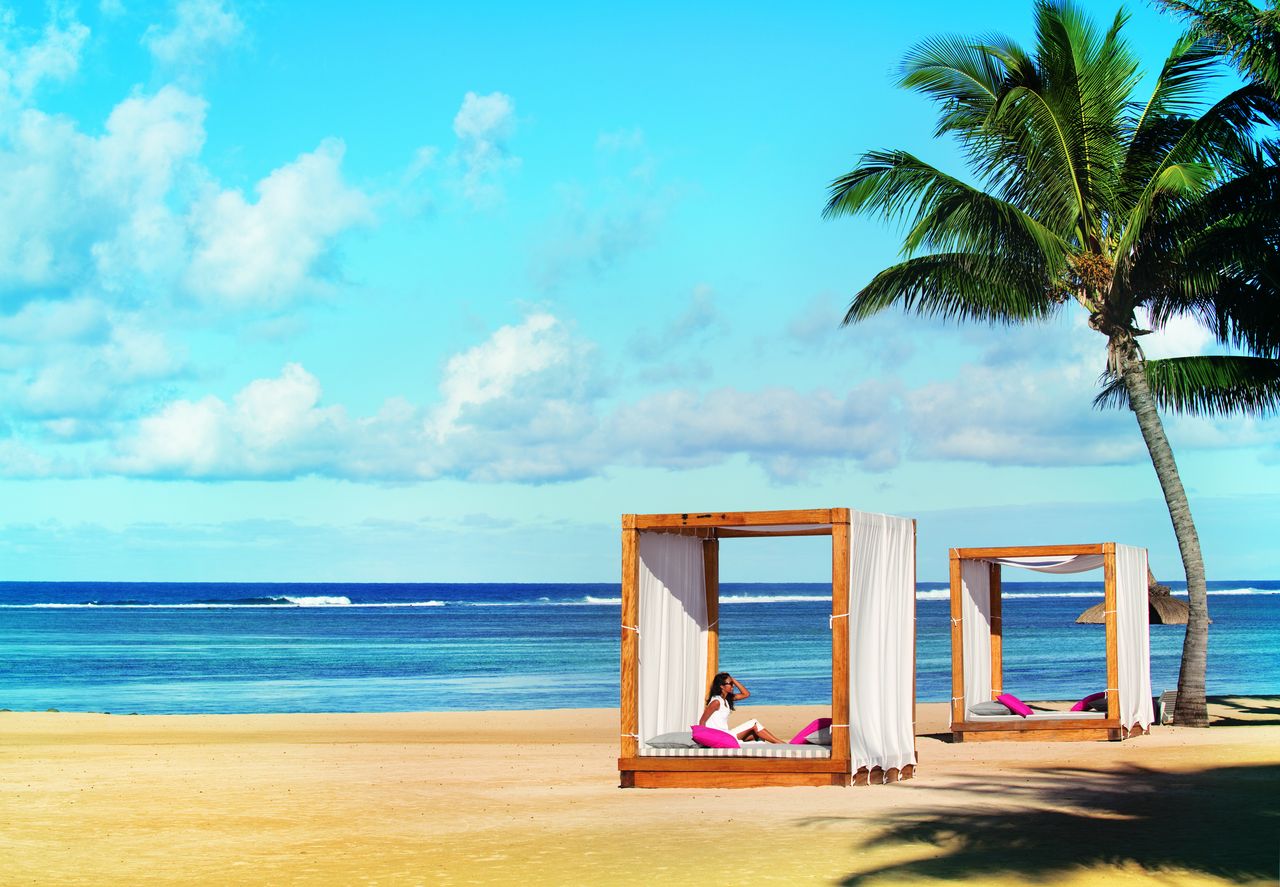 Picture the scene: you are sitting on a cabana on a pristine wide ribbon of a beach lapped by the turquoise waters of the Indian Ocean offering a visual hemline to this stylish and charming resort.
It's a sprawling resort with wide-open reception areas. This is where you sit when you arrive, given a warm towel to freshen your hands and a drink to sip while they check you in. For me it was at this point that I dropped down a gear and realised that my holiday had begun.
Overall it exudes a casual, relaxing beach vibe, where tri-lingual staff (they all speak English and Mauritian Creole, are highly attentive. Plus there's no strict dress code but you may want to dress for dinner in the gastronomic Plantation restaurant.
Who for
Couples and families can co-exist really well here. There's plenty of space and those seeking a little more luxury can choose to upgrade.
Accommodation
The 181 rooms are connected by a winding stone pathway and are arranged in three styles of accommodation: Ocean, Ocean View Family and Beach rooms. Choose the latter if you can because these offer the opportunity to step out directly onto the soft white sandy beach.
Be assured that whichever room you choose, you will have a sea view and air conditioning and beautifully put together accommodation in calming muted colours.
Food and Drink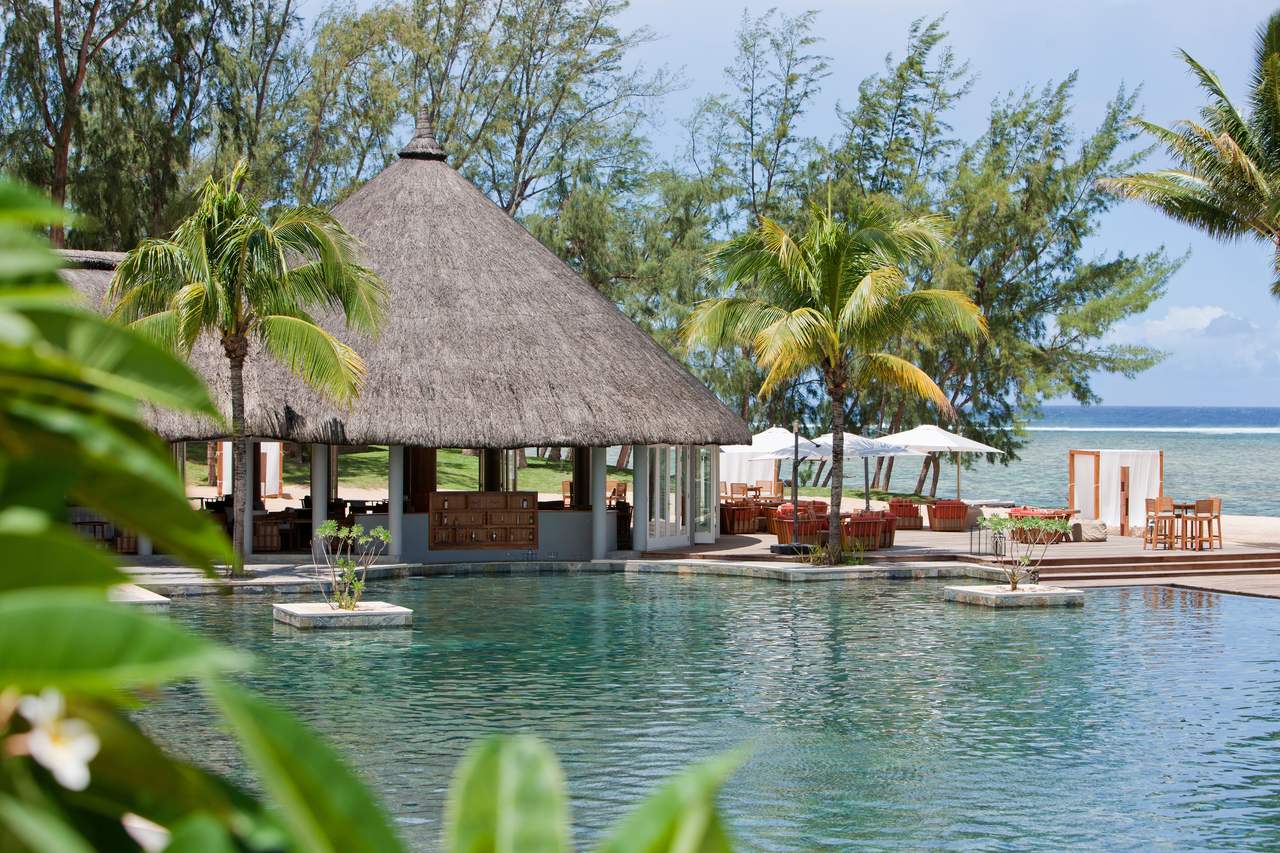 The Bar Bleu is the most casual place to eat. Located by its own pool this is the place for pizza, paninis and salads and whatever your tipple is. It's a covered open-sided space by the beach with comfortable seating and live entertainment at sundown.
The Edgewater restaurant is an apt name for this beach fronted and poolside restaurant. The three menus have a variety of Mauritian dishes and Eurasian-inspired cuisine and vegan dishes. I particularly liked the Norwegian Salmon Samba – pan-fried served with asparagus and creamy coconut sauce.
For seafood though there is a small corner to the side of the Edgewater that is home to seafood. At Willes' Rum & Crab Shack you get to dine on all sorts of seafood prepared with a touch of Creole.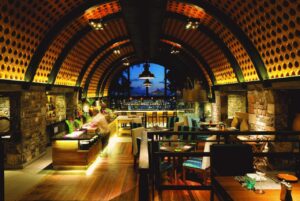 It's all about casual dining at the Mercado Market restaurant. Here there are several buffet-style food stations serving a variety of food styles, such as Italian, Indian, vegetarian and even a kid's buffet in one building. Breakfast and lunch are served here too. You may get a rendition of bird song from local birds who fly in and tweet from the nooks and crannies in the high curved ceiling.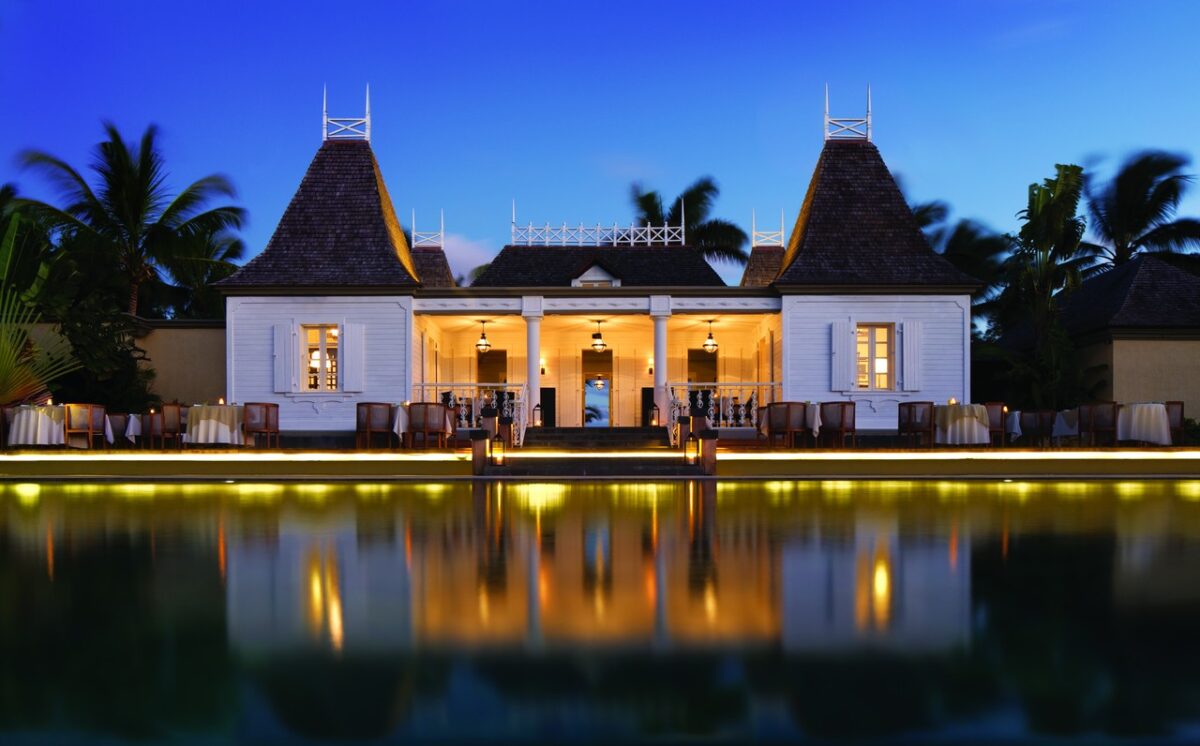 The Plantation restaurant has its home in the fabulous and original white plantation building that overlooks its own swimming pool. Gastronomic food is served in a stylish environment. Breakfast can be taken here al fresco on the terrace where you get a view over its own pool and may get a visit from the beautiful male cardinal bird dressed in shockingly bright orange/red feathers. Joy.
The restaurant offers a stylish and romantic venue for dinner. The Wagye beef is a must-try (assuming you are a carnivore) and I particularly loved the roasted pineapple baklava. Monday night is lobster night so get your claws into that. The food here is cracking and should there be any leftover food, this is sent to NGO schools for lunch.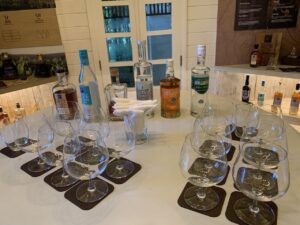 If you have a taste for it, rum tastings are held at the Rum Room near the Plantation.
There are several of varying qualities and served local pairings from the Chef. the experience is a great tonic because he servings are generous and you walk away much wiser about rum and all the happier.
Facilities
There are four swimming pools, one which is a kids' pool with mini flumes and another adult-only thoughtfully called the Quiet pool. Beauty and massage treatments are available at the sweet-smelling Navasana Spa. There's a myriad of free water sports available on the beach, several cabanas and plenty of sunbeds with parasaols. And free Wi-Fi throughout.
What's nearby?
The hotel is just a 25-minute drive from the heart of Black River Gorges National Park. Outrigger sits on the island's south coast at Bel Ombre, one of the Indian Ocean's most accessible kitesurfing sites. There is great snorkelling off the beach, with Outrigger's ZONE conservation initiative dedicated to keeping the reef healthy.
Take a trip to the impressive Seven Coloured Earth to see the seven colours produced by volcanic lava and to check out a family of extremely large turtles.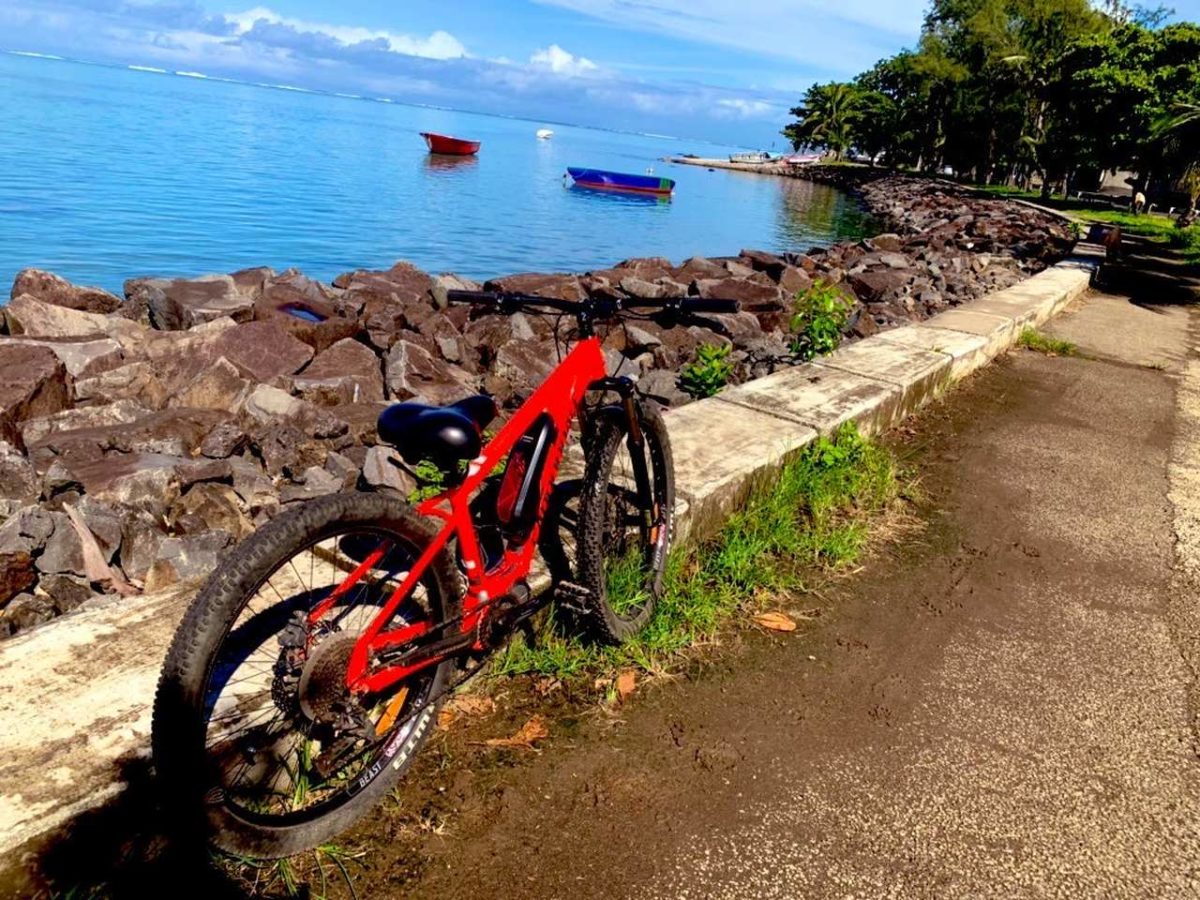 A glorious way to see the coastline is via an electric bike tour. The 18km stretch from Bel Hombre to the fishing village of Le Morne where a large rock of the same name was once used by disgruntled slaves to jump off in a bid to end their lives. It's a sad story yet this small stretch of seaside must be one of the world's most beautiful. I simply had to stop and stare at times. Be sure to ask at reception to organise this trip for you.
Note: This resort is currently closed but planning to reopen in December.