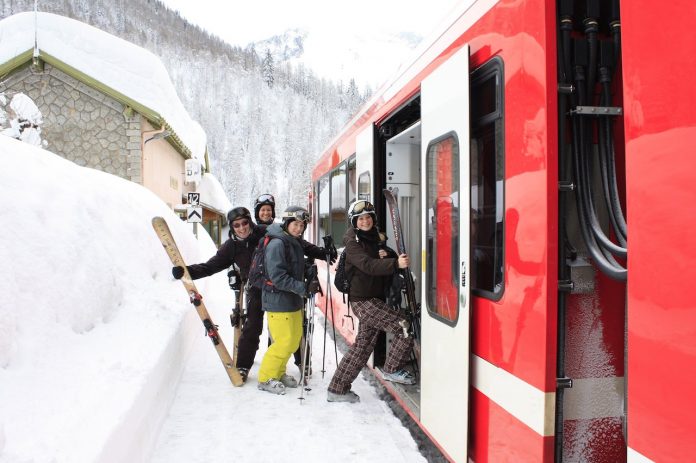 The idea of a scenic journey, with comfortable seats and space to move around, might be music to any skier's ears. In terms of the environment, travelling to a ski resort by train produces only a fraction of the carbon emissions of the equivalent journey by plane or car. And although many skiers assume that it must be faster to fly, when you compare the journey times door to door, there's not much difference in it.
However, relatively few skiers realise the array of ski resorts that can be accessed by train, either via the direct Eurostar Ski Train, or indirectly travelling via Paris or Brussels.
So where's best to go?