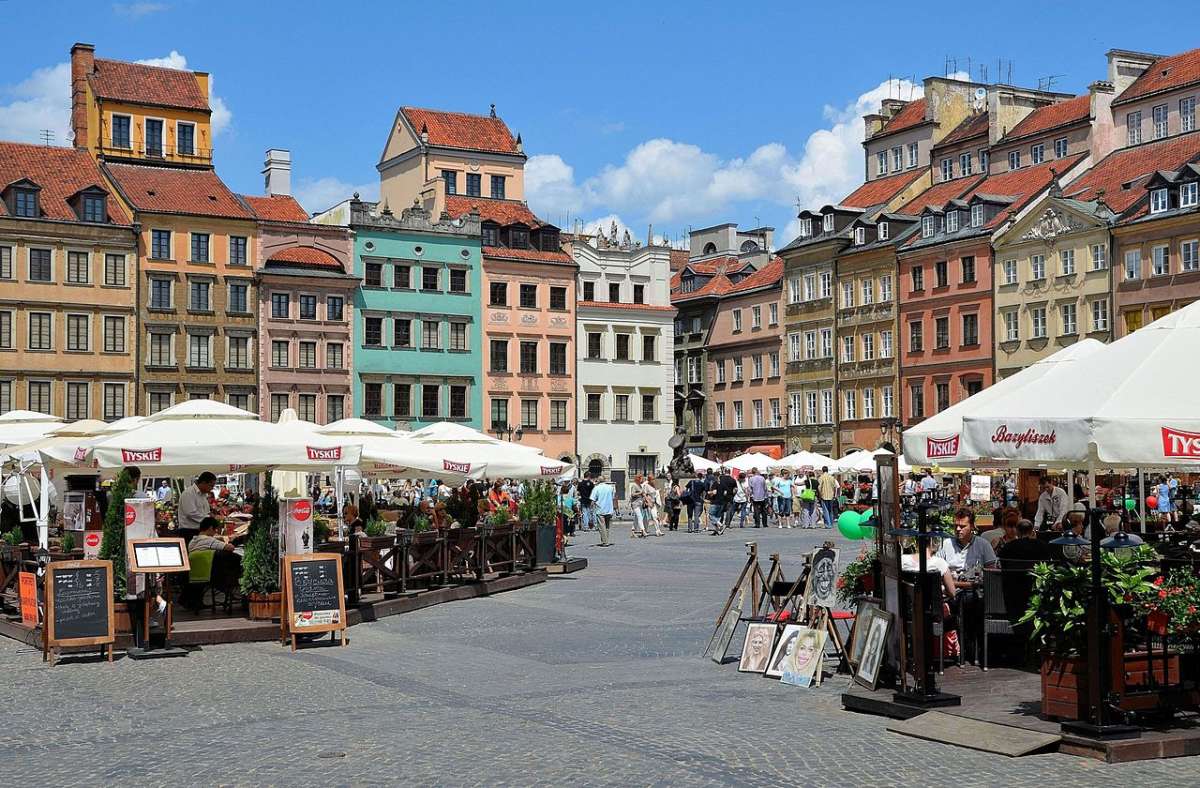 The centre of the city, on Warsaw's left bank, was completely destroyed during WW2 but Praga, on the other side, remained intact and after decades of neglect is making a comeback.
It was the unsuccessful Warsaw uprising of 1944 that saw the Germans raze the city to the ground, not long before they surrendered to the Russians. After the war, the old town was rebuilt, not that you'd know it, and today it's a major tourist attraction. Nevertheless, it does feel slightly sterile with its mix of souvenir shops, restaurants and bars. If you really want to feel the old Warsaw you have to cross the Vistula River to the district of Praga, now undergoing something of a renaissance.
Until 1791 the area was a separate town, and in recent years it was off limits to tourists because of high crime rates. Nowadays it's much safer and it does feel like a completely different city, more like New York's lower east side, with bullet scarred tenements surrounding dark courtyards. The oldest surviving residential building on Targowa St dates back to 1814 and still bears a Hebrew inscription from 1934. Catholic shrines pop up in the backs of the courtyards and modern street art adorns some of the buildings.
The Rozyckiego Bazar was once Warsaw's premier market, a home for black market goods and culinary delights. Nowadays its stalls sell wedding dresses next to flick knives and air guns, and you really do feel that you've stepped back into history. Elsewhere in Praga, there's an Orthodox church, a building which housed a Mikvah, or Jewish ritual bath and a Buddhist temple. The real joy is exploring the streets and gazing up at the crumbling buildings, although renovation has already started.
It's probably 5 years away from becoming the trendy part of Warsaw but already clubs with names like Gorilla in the Mist, A Rabbit in Cabbage, Bee's Dream and Water Guess are springing up in factories and warehouses. Koneser, a 100 year old vodka distillery is home to theatres and exhibition spaces including the Klima Bochenska Gallery which promotes modern art. Things are changing quickly so check the local listings magazines before venturing out at night. This is the happening area of Warsaw so get there before the tourists discover it.
Warsaw Tour has information about the city and the Praga district.
Where to Stay in Warsaw
What to Do in Warsaw