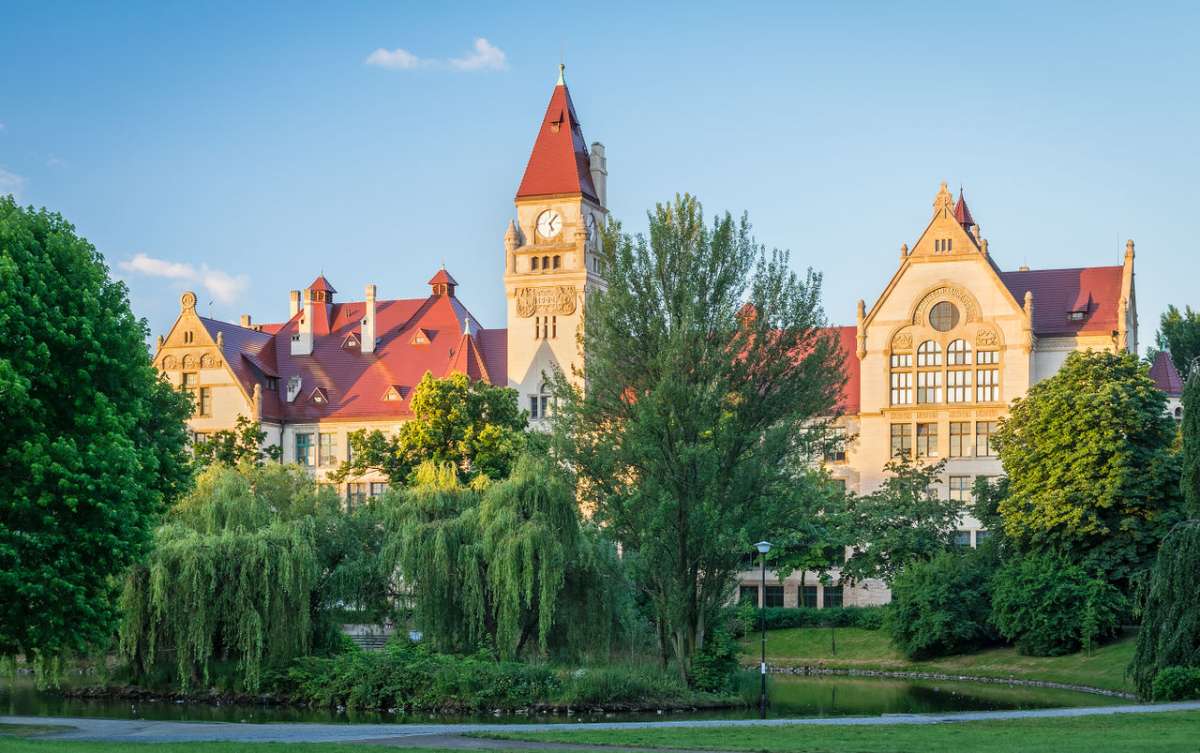 Poland's 4th largest city is Wroclaw, known as the Venice of the North, and it makes a great weekend destination with its myriad bars, restaurants, clubs all situated in a delightful historic old town surrounded by waterways.
Chosen as 2016 European Capital of Culture and one of the venues for Euro 2012, it seems that Wroclaw is about to enter a new phase in its long and chequered history. Long a major trading town because of its location between East and West, it was known as Breslau up to the end of the war, and was the 2nd Prussian city after Berlin. In the dark days of 1945 the Germans, trying to stave off the Russian advance, designated it as a fortress and of course it was completely flattened. Fortunately the historic sector has been largely rebuilt and you'd never know it wasn't original.
The city is home to around 200,000 students and this is reflected in its lively arts and culture scene, as well as the number of bars and clubs dotted around the centre. It's still not part of the Euro zone so prices are very reasonable and there's a high standard of food and drink on offer. You can eat traditional Polish food in restaurants like Pod Fredra or sit in the main square, with a glass of vodka and a plate of herrings, and watch the world go by. And there are plenty of hotels to choose from including the innovative Hotel Puro, which uses state-of-the-art technology to enhance your stay.
There's no shortage of museums and one of the most extraordinary sights is the Panorama of the Battle of Racławice, painted in 1894 to commemorate a famous episode of the Kościuszko Insurrection. In an era of 4D and IMAX it's surprising how the simple can astound. Measuring 15m high and 114m long, it's now housed in its own special building. You climb the stairs and suddenly you're surrounded by a 360 degree painting with sand and trees added in the foreground to intensify the perspective. A commentary draws your attention to the details in the picture and soon you're an expert on the uprising. A shame, then, that the Russians ultimately reaffirmed their iron grip, but a great example of dogged Polish resistance.
Like other Eastern European cities, Wroclaw is also making it name on the stag and hen circuit. Cheap direct flights, coupled with one of the warmest climates in Poland, make it an idea destination for final flings. Staid, it certainly isn't and as well as the usual diet of bars and clubs, special activities programmes are blossoming. Most interesting of these is the Active Poland list which includes paint balling, go-carting, river rafting, sky diving and shooting. A two hour session includes Glock 17 pistols, pump action shot guns, and, best of all, AK-47 Kalashnikovs. It's best to avoid too much vodka the night before, as an unsteady hand could spell disaster for someone.
Where to Stay in Wroclaw
What to Do in Wroclaw