Thousands of companies have joined forces with cashback websites such as Quidco who want to pay you for your custom.
What is Quidco?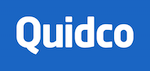 Quidco is the UK's No.1 Cashback Site 2018. This handy website and app helps members earn cashback on pretty much everything they buy online. It's basically free money! You can opt for a free 'basic' membership or pay £5 out of your annual cashback earnings for a 'premium' account, which gets you ad-free shopping, exclusive cashback rates, bonuses and competitions.
Cashback examples for holiday-makers
Book a holiday with Expedia through Quidco and you will receive 11% cashback – that's £11 for every £100 spent.
Book a holiday with ebookers through Quidco and get a generous 13% cashback.
Parking your car at the airport with APH via Quidco will earn you 18% cashback.
Some companies will pay a fixed sum – Virgin Atlantic offer £7.50 while Jet2Holidays £25 reward for making the purchase.
NOTE: cashback rates are correct at the time of publishing.
Start earning now on your purchases
How does Quidco work?
Brands and retailers pay Quidco for referring purchases to them and Quidco passes it on to their members in the form of cashback after they make a purchase. But how does Quidco cashback really work?
Quidco is very simple to use. The first step is to sign up for free and you will automatically get a £10 cashback bonus when you complete your first booking or purchase via Quidco.
Once you've logged in, you can see the thousands of retailers that provide cashback including Booking.com, Hotels.com, Expedia, Trainline, STA Travel and many many more.
Find the retailer you're interested in and you'll see a list of cashback rates and offers available. This will give you an idea of how much you can earn in cashback from the retailer, if you buy something.
When you click the 'Shop Now' link you will be redirected to the retailers' website to make your purchase.
After you've made a purchase, it will 'track' into your Quidco account, and when that purchase is confirmed by the retailer, Quidco receive a commission from them for referring you their way, which they then pass back to you in the form of cashback.
Once your cashback is confirmed by the retailer, you'll also receive your £10 cashback from Quidco as a welcome bonus.
Quidco cashback can be redeemed within the UK to members holding a UK bank account or alternatively by using PayPal or retailer vouchers.
NOTE: The sign-up bonus is available to new Quidco members with no previous purchases or cashback, who sign up on this page and make a purchase in 2019.