484
While it may not be possible to travel the world at the moment, we can still dream about it. There are so many wonderful places to explore, and we have compiled some of our favourite images sent to us by travel companies and tour operators:
1. The reefs of Sharm el-Sheikh, Egypt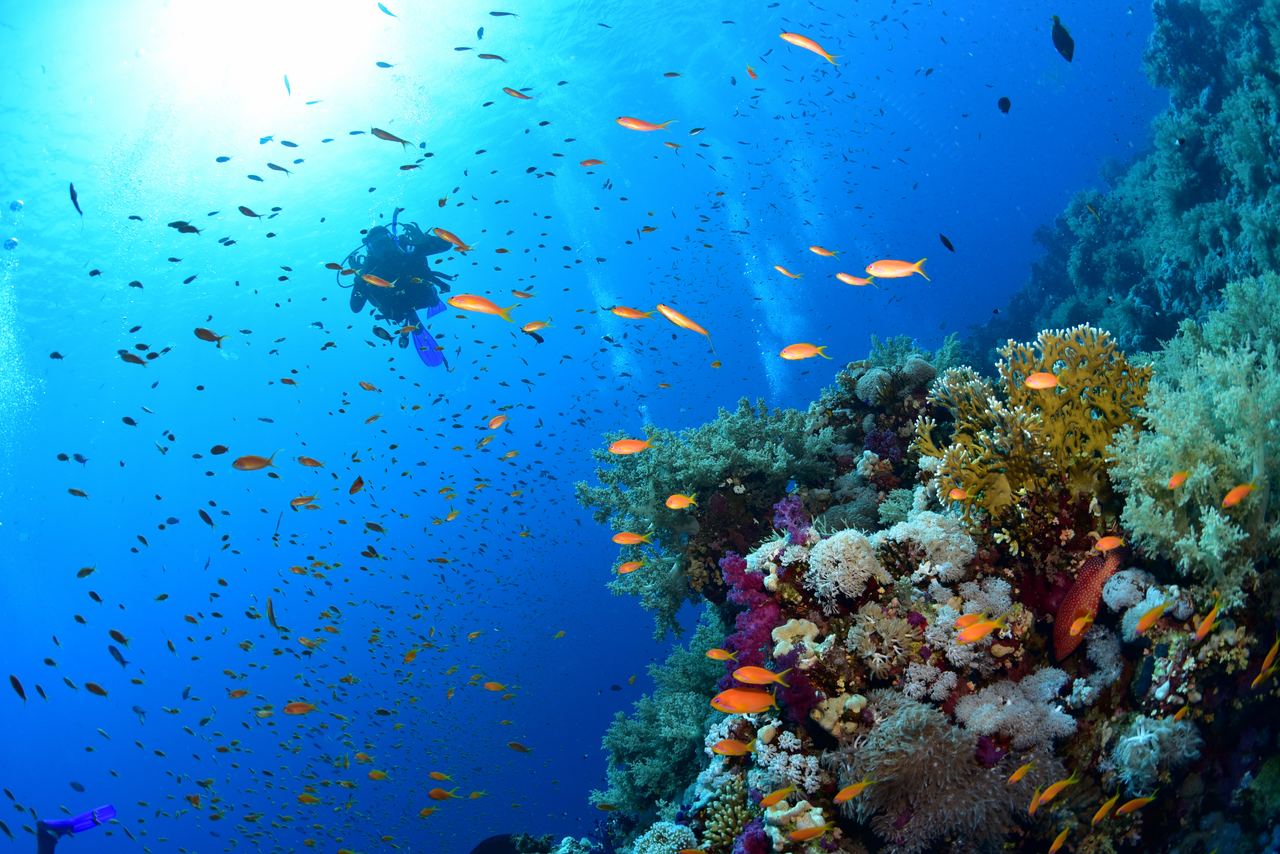 Sharm el Sheikh (c) PADI
The reefs near Egypt's Sharm el-Sheikh teem with life; bright corals and clouds of fish wait for divers in wonderfully calm and clear waters.
MORE INFO: PADI Travel:  
Instagram @paditravel | Facebook @PADI | Twitter @PADI_Travel
2. The dance of the Toro Huaco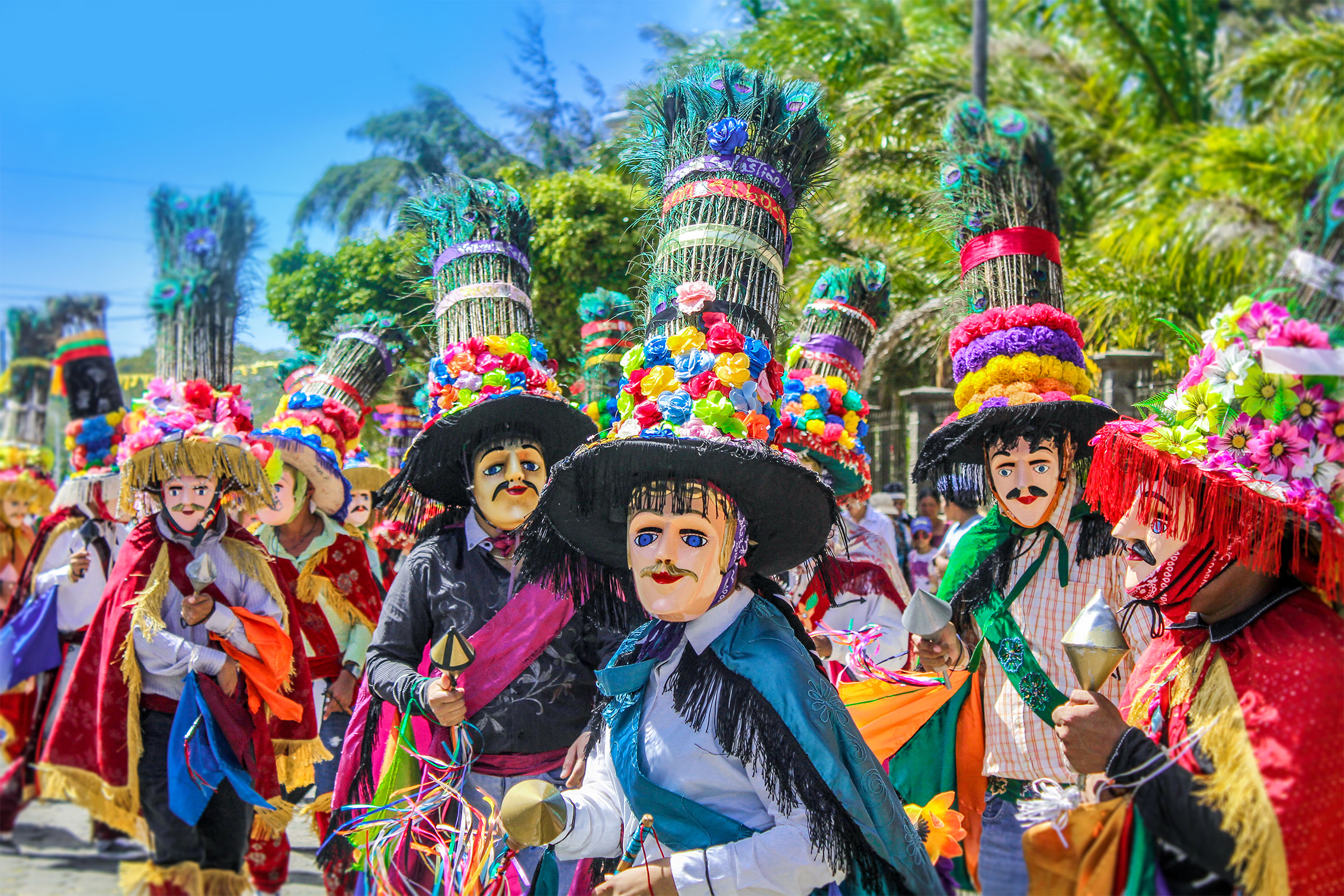 Toro Huaco Nicaragua (c) Visit Central America
On 19 January the people come from all over the country to Diriamba, 45km from the capital Managua to celebrate the feast of the city patron, San Sebastiano (St Sebastian). Thousands take to the streets of Diriamba – which owes its name to Cacique Diriangen, the legendary Nahuati Indian chief – to accompany the iconic dance of the Toro Huaco.
MORE INFO: Central America 
Instagram @visita_centroamerica Facebook @visitcentroamerica
Twitter @visitcentroamer
3. Baby elephant bathing at the Elephant Nature Park, Thailand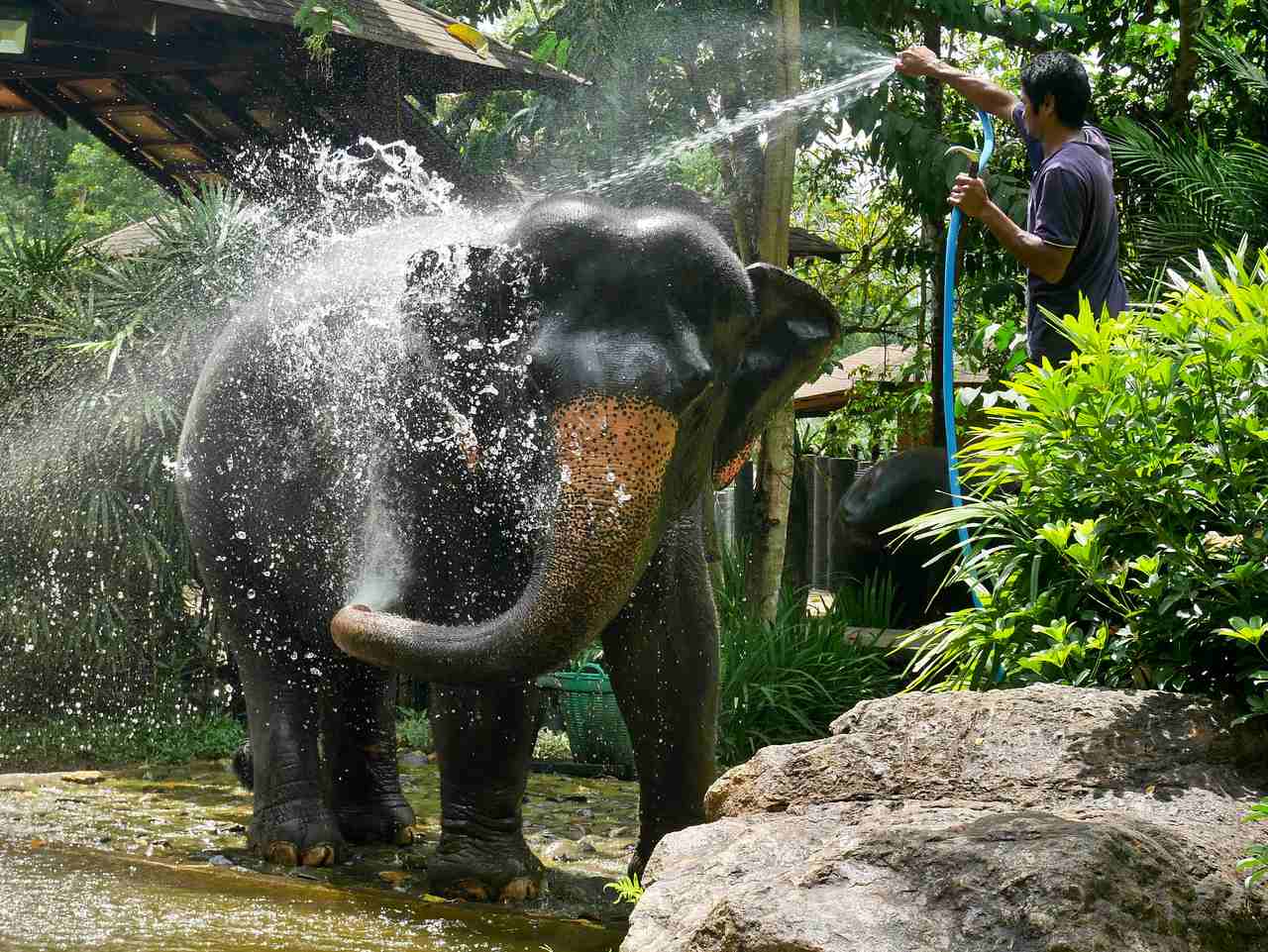 Baby elephant getting a hosing down (c) Elephant Nature Park
Elephant Nature Park is an elephant rescue and rehabilitation centre in Lek Chailert, Northern Thailand, where you can visit and volunteer to help.
MORE INFO: Elephant Nature Park
Instagram @elephantnaturepark Facebook @TheElephantNaturePark Twitter @ElephantNatureP
Also read: Ethical Elephant Centres in Thailand
4. Night-time swim at the Casa Cook El Gouna, Red Sea, Egypt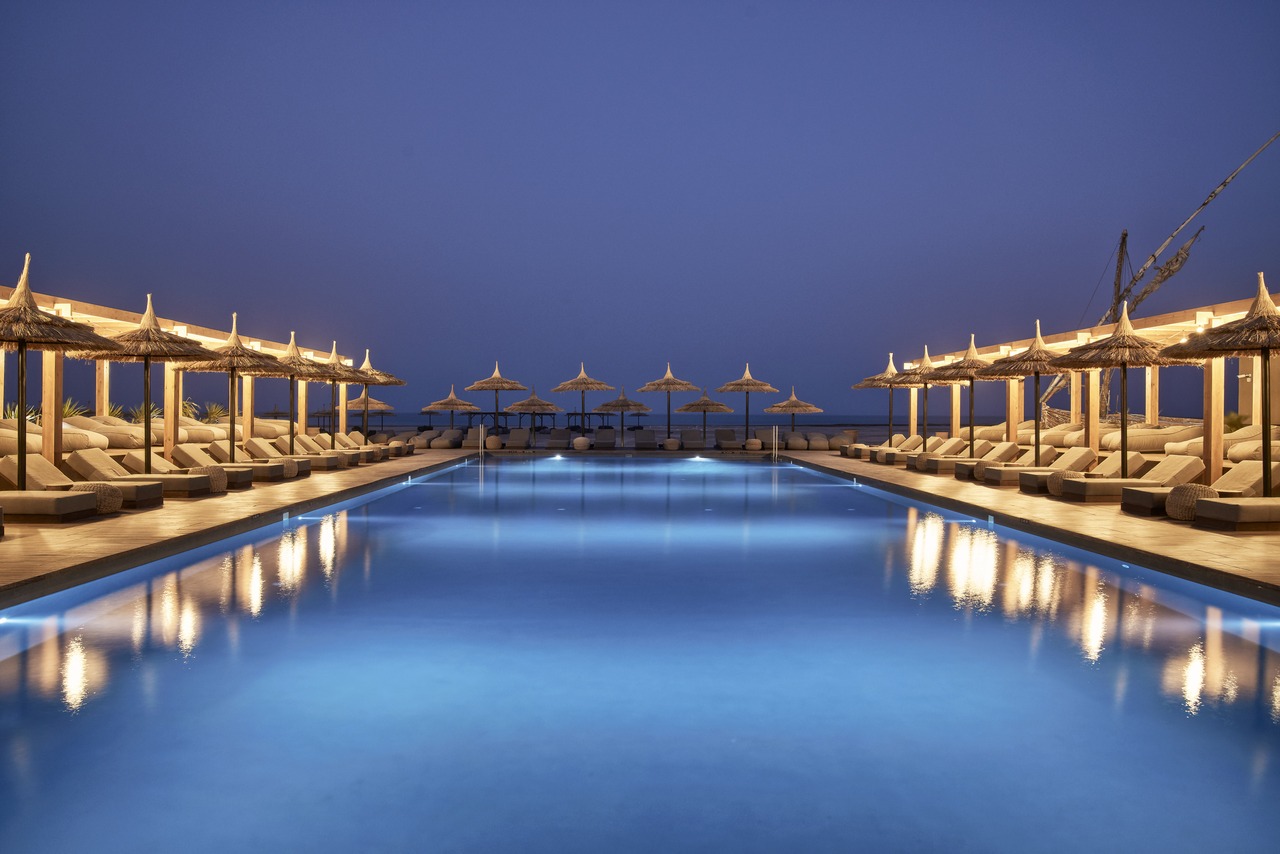 Nighttime swim (c) Casa Cook El Gouna
Wouldn't you just love to dip into this beautiful pool? You will find it by the Red Sea in Egypt in the El Gouna hotel. 
More info Casa Cook El Gouna 
Instagram @casacookhotels | Facebook @casacookhotels
5. Glendalough, Wicklow, Ireland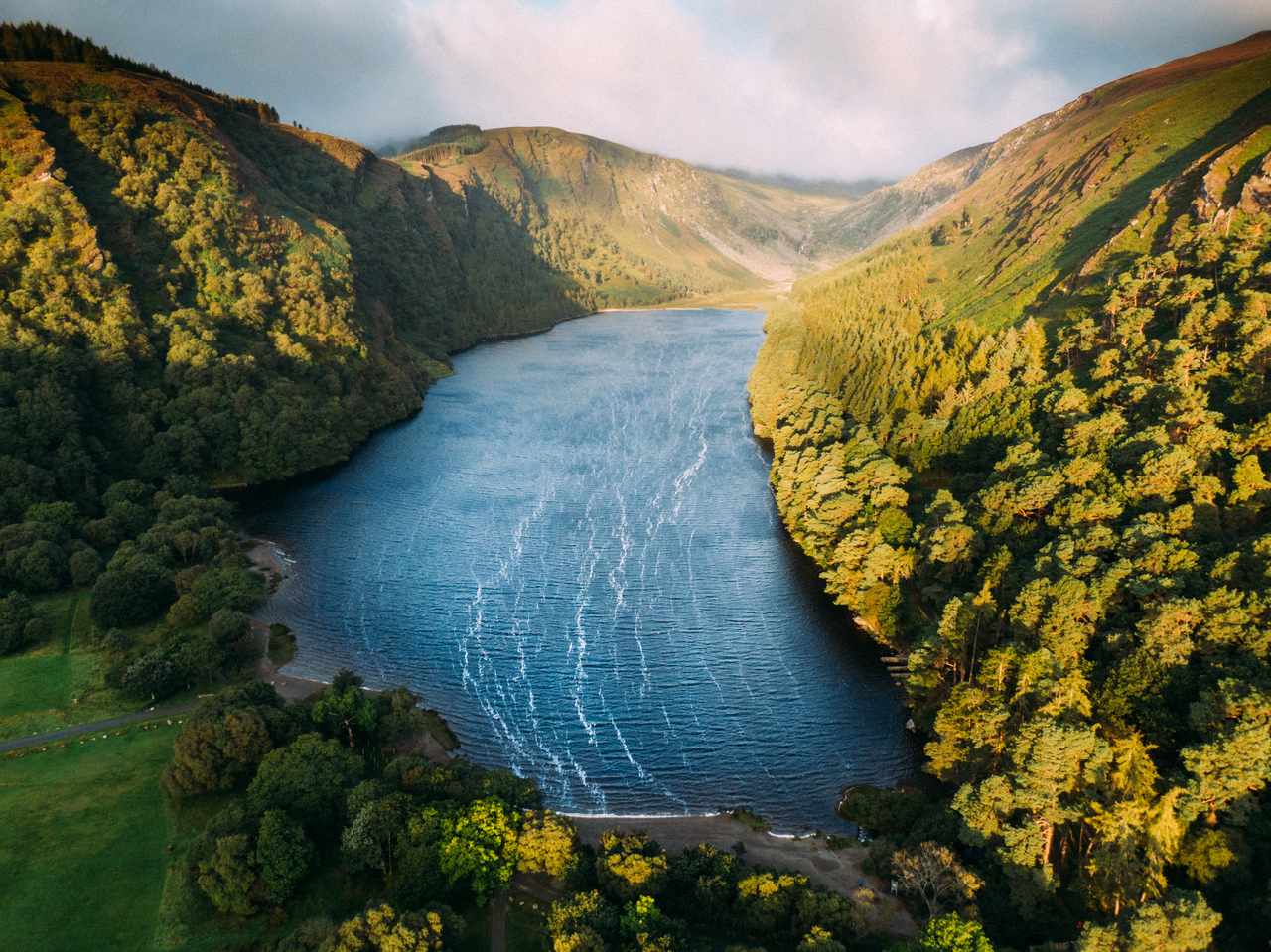 Glendalough in Wicklow, Ireland (c)
Celtic Routes Carved out by glaciers during the last Ice Age, Glendalough or Gleann dá Loch, meaning "Valley of the Two Lakes", combines unfiltered beauty with heavenly tranquillity.
MORE INFO Celtic Routes
Instagram @celticroutes | Facebook @celticroutes2020 | Twitter @CelticRoutes
6. Furaveri Island, the Maldives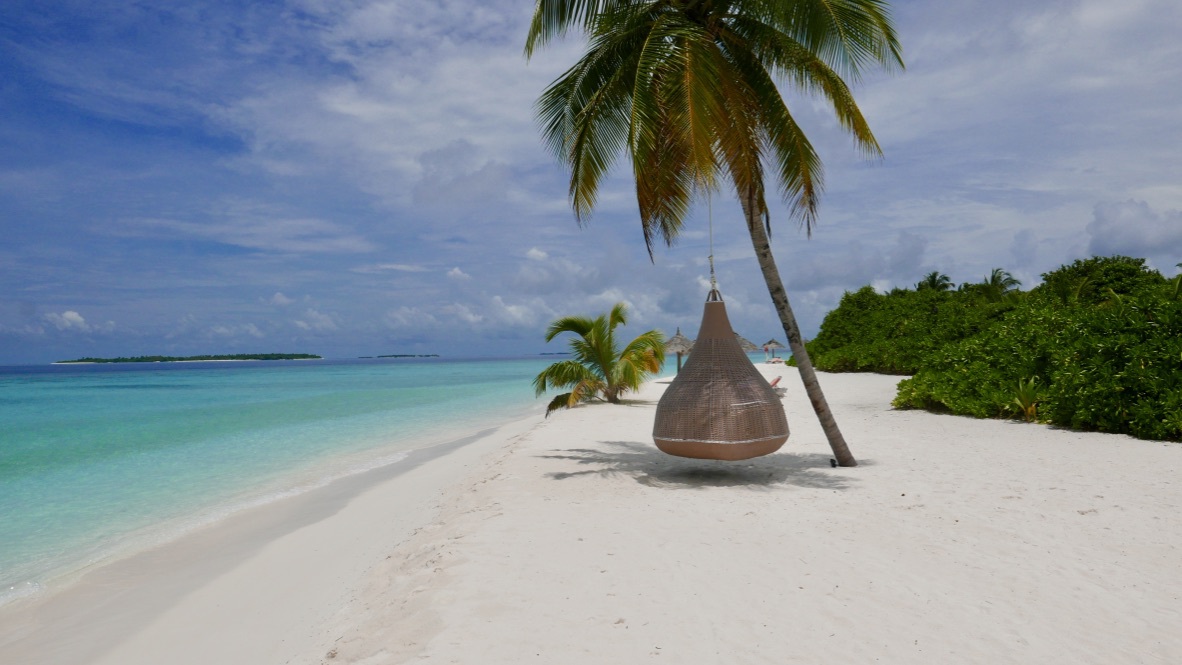 Furaveri Island Resort & Spa (c) Lucy Woods
A quiet spot to relax on the white sandy shores Furaveri Island Resort & Spa in the Maldives. Located in the Raa Atoll near "Hanifaru Bay", Furaveri is a UNESCO biosphere reserve where you can swim with manta rays and critically endangered hawksbill turtles.
MORE INFO: Furaveri Hotel Resort & Spa
Instagram @furaveriresort | Facebook @furaveriresort | Twitter @FuraveriResort
Also Read: Hotel review: Furaveri Island Resort & Spa, the Maldives
7. Rocky mountaineer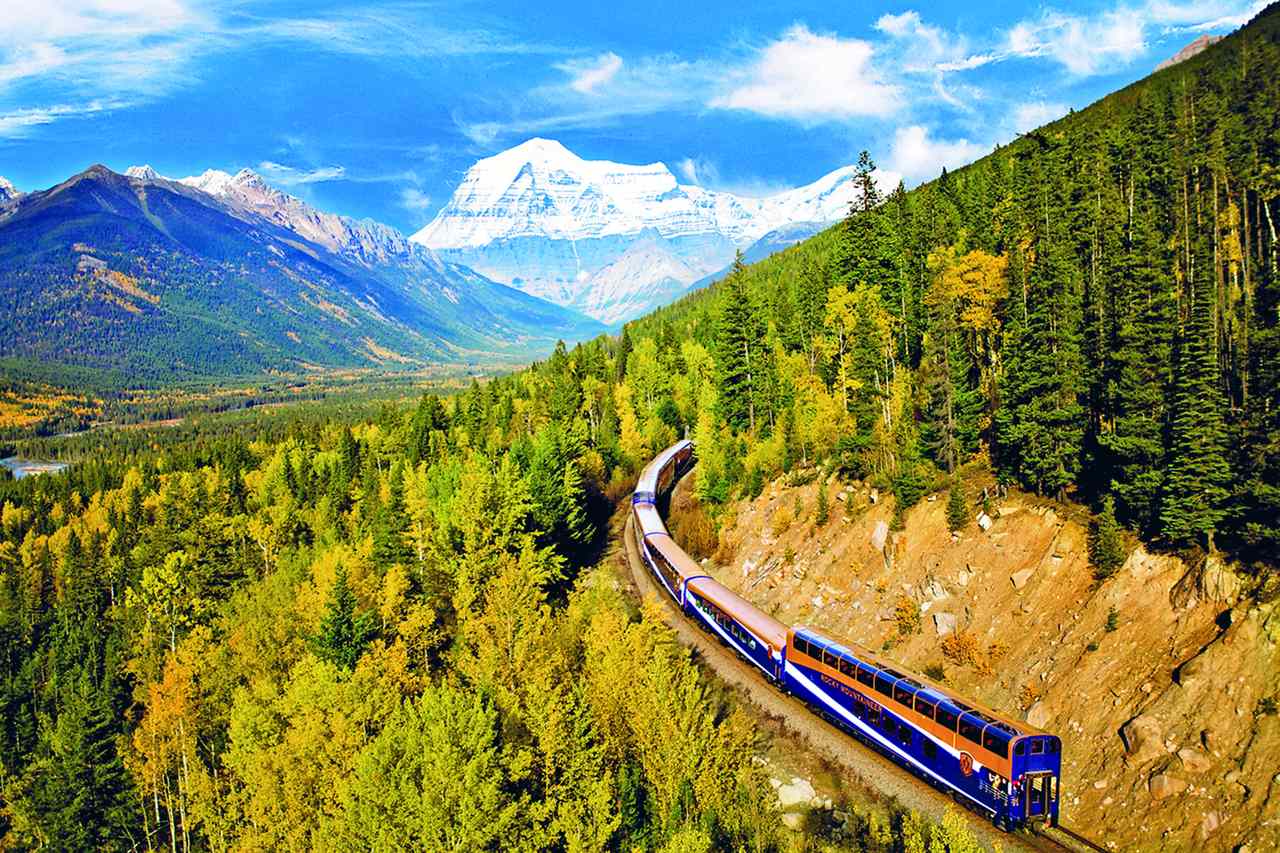 Rocky Mountaineer exterior, Canada (c) Scenic UK
Scenic Luxury Cruises and Tours Taken in Canada's Rocky Mountains – the mountain in the centre is Mount Robson, which is the biggest and most magnificent in the range. The train you see is the Rocky Mountaineer (the one with the amazing glass ceiling).
MORE INFO: Scenic UK
Instagram @scenic_uk | Facebook @ScenicUK | Twitter @scenic_uk
8. Exploring the colourful city of Porto, Portugal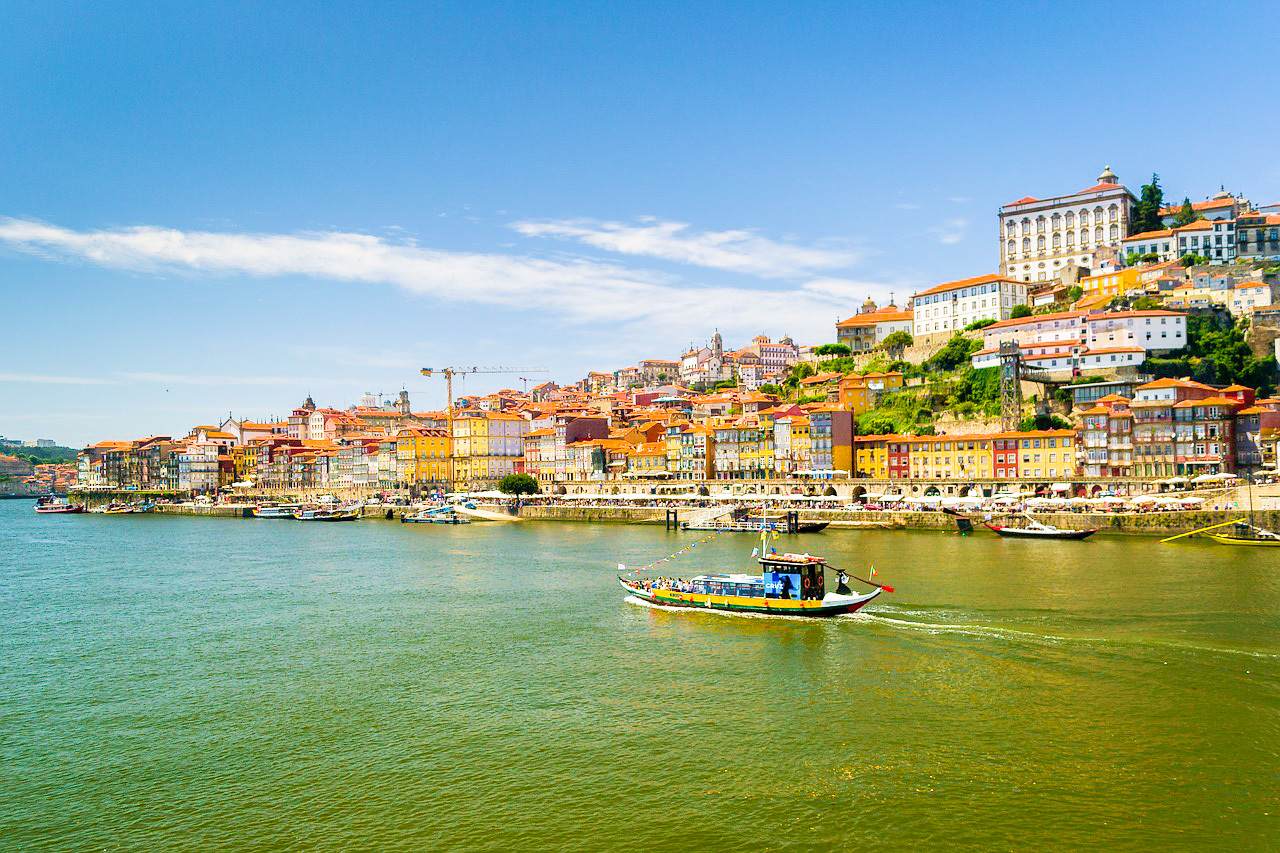 Porto (c) Iberian Escapes
The colourful city of Porto in Portugal's northwest is most famous for its production of port wine. The city also has some stunning street art and a plethora of stately bridges. Iberian Escapes is a bespoke luxury concierge destination management agency that specialises in high-end tourism, tailor-made events and experiential travel holidays in Portugal and Spain.
MORE INFO: Iberian Escapes 
Instagram @iberianescapes | Facebook @IberianEscapes
9. Annecy Mountains, French Alps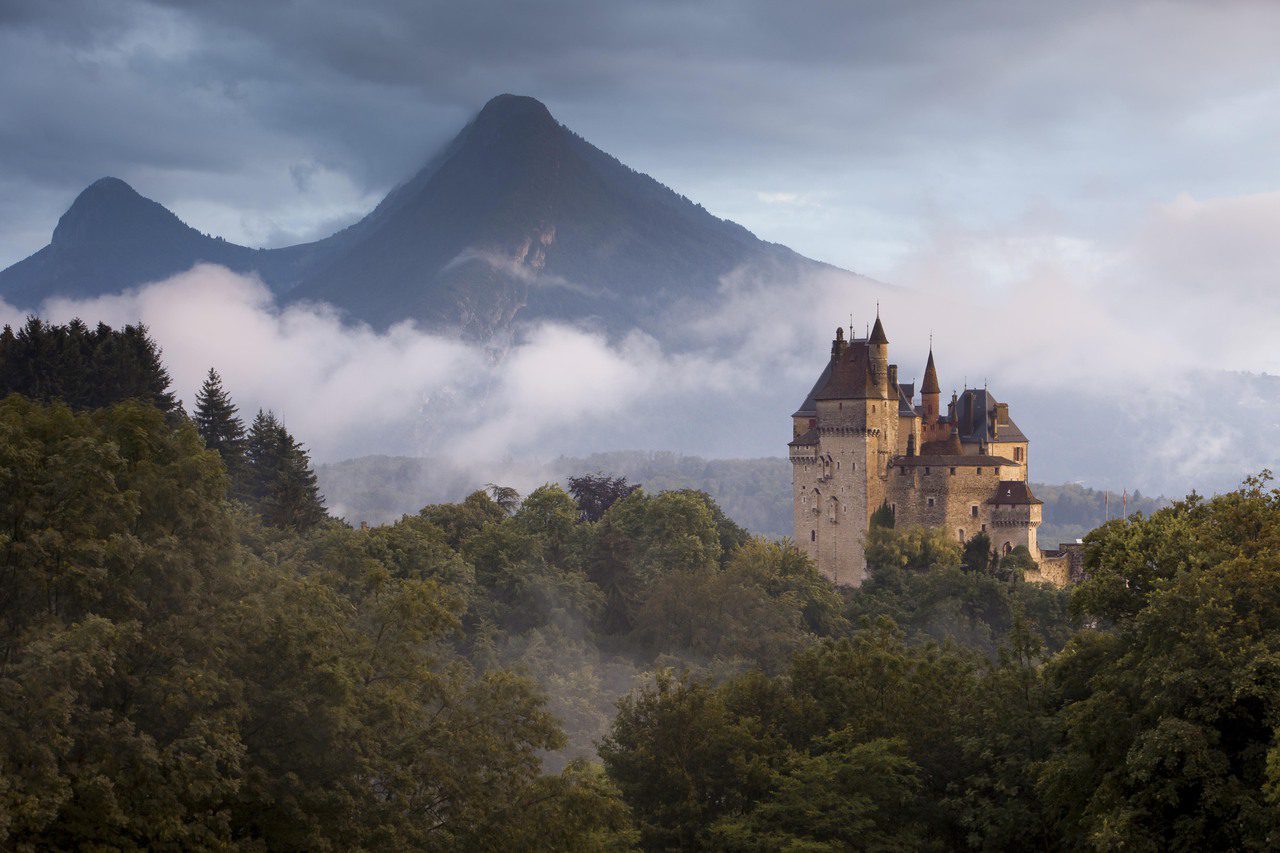 View of Chateau de Menthon in the Annecy Mountains (c) Royer
Annecy Mountains is a wonderful destination especially for cyclists with the slow pace of life around the beautiful Lake Annecy, with Annecy town at the northern end and the legendary cols of the surrounding Aravis mountains. Four times the region has been host to the Tour de France between 2009 and 2020. 
Look out for the famous castles; as you cycle past Menthon the Chateau de Menthon will remind you of Disney's Sleeping Beauty, stop off for coffee and homemade cake at Cafe Velo in Veyrier-du-Lac or take one of the 120km of cycle paths at the southern end of the Lake in the Sources du lac d'Annecy.
Instagram @annecymountains Facebook @AnnecyMountains Twitter @AnnecyMountains
10. Victoria Falls, Southern Africa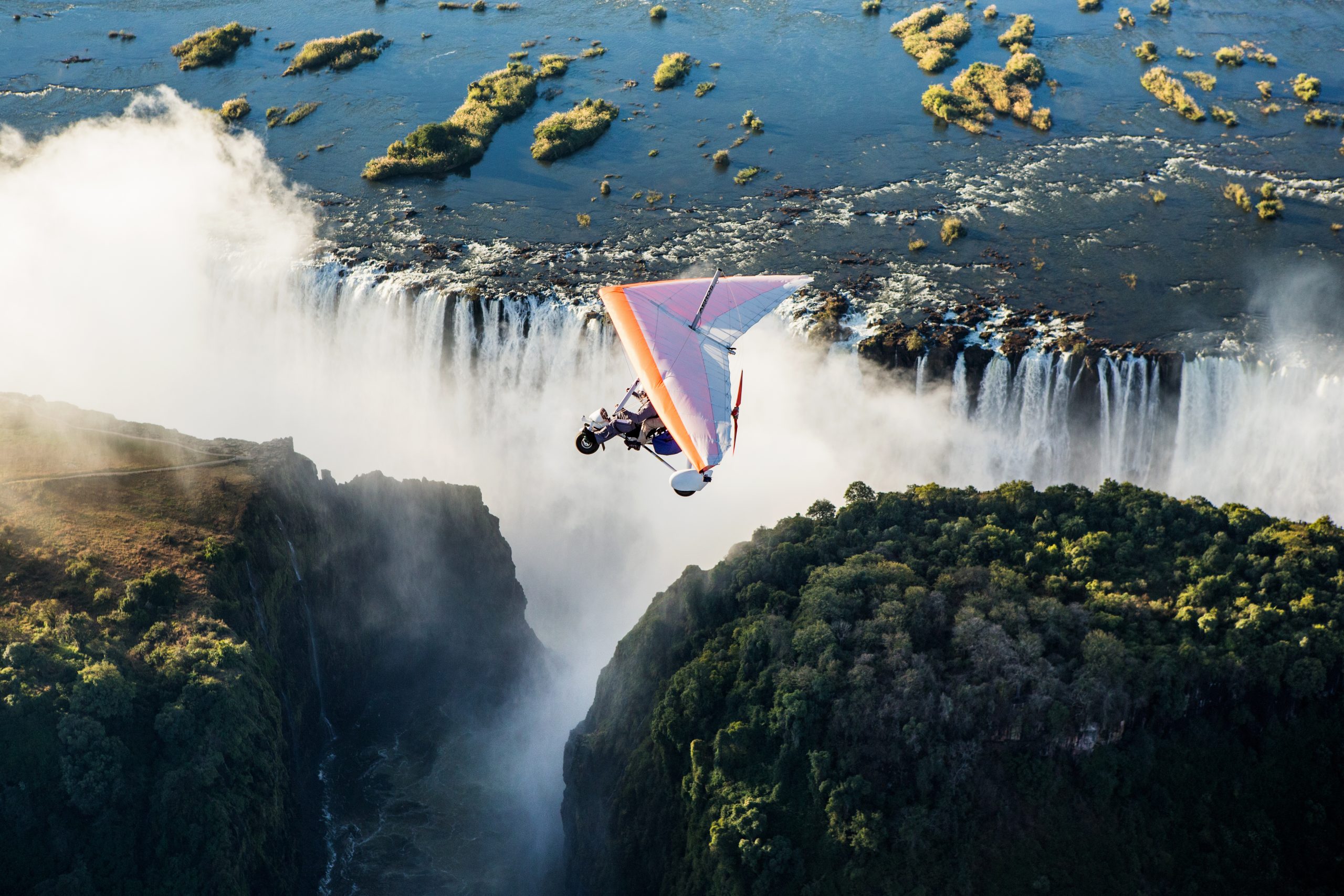 Victoria Falls Southern Africa (c)
Jumbari Family Safaris This photo is of a Microlight flight over Victoria Falls in Southern Africa. The magnificent waterfall on the Zambezi River is located on the border between Zambia and Zimbabwe. The surrounding Zambezi National Park is home to elephants and white rhinos.
MORE INFO: Jumbari Family Safaris
Instagram @jumbari Facebook @jumbariofficial  Twitter @JumbariOfficial
Also read: 5 eco-friendly safari holidays in Africa
11. Bryce Canyon National Park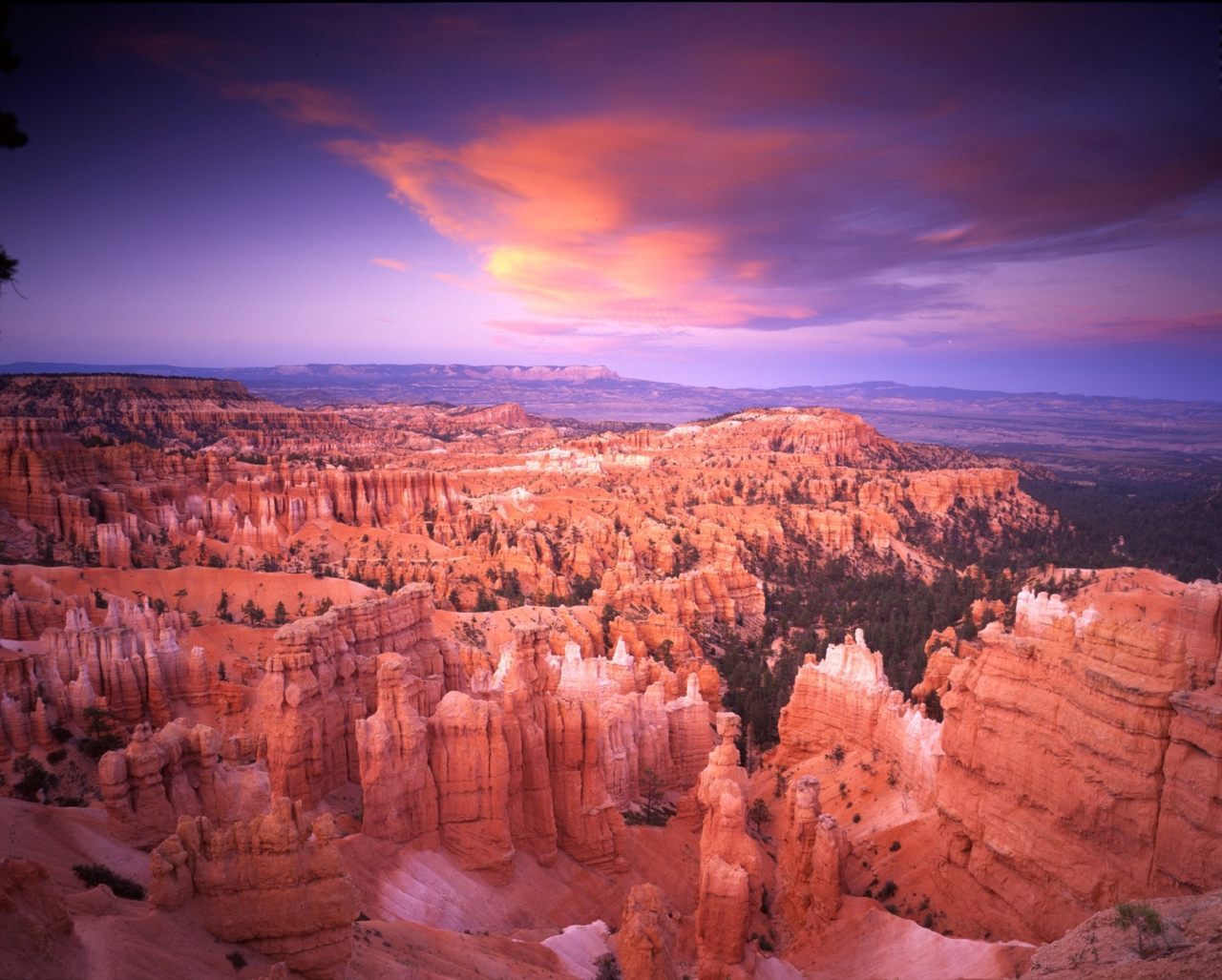 Bryce Canyon National Park
Bryce Canyon National Park in southern Utah is famous for its crimson-coloured "hoodoos": spire-shaped rock formations that span the area. It was established as a National Park in 1928 and is a popular spot for hiking, camping and even hosts a Prairie Dog Festival.
MORE INFO: https://www.visitutah.com/places-to-go/parks-outdoors/bryce-canyon/
Instagram @visitutah Facebook @VisitUtah.UK Twitter @VisitUtah
12. Lisbon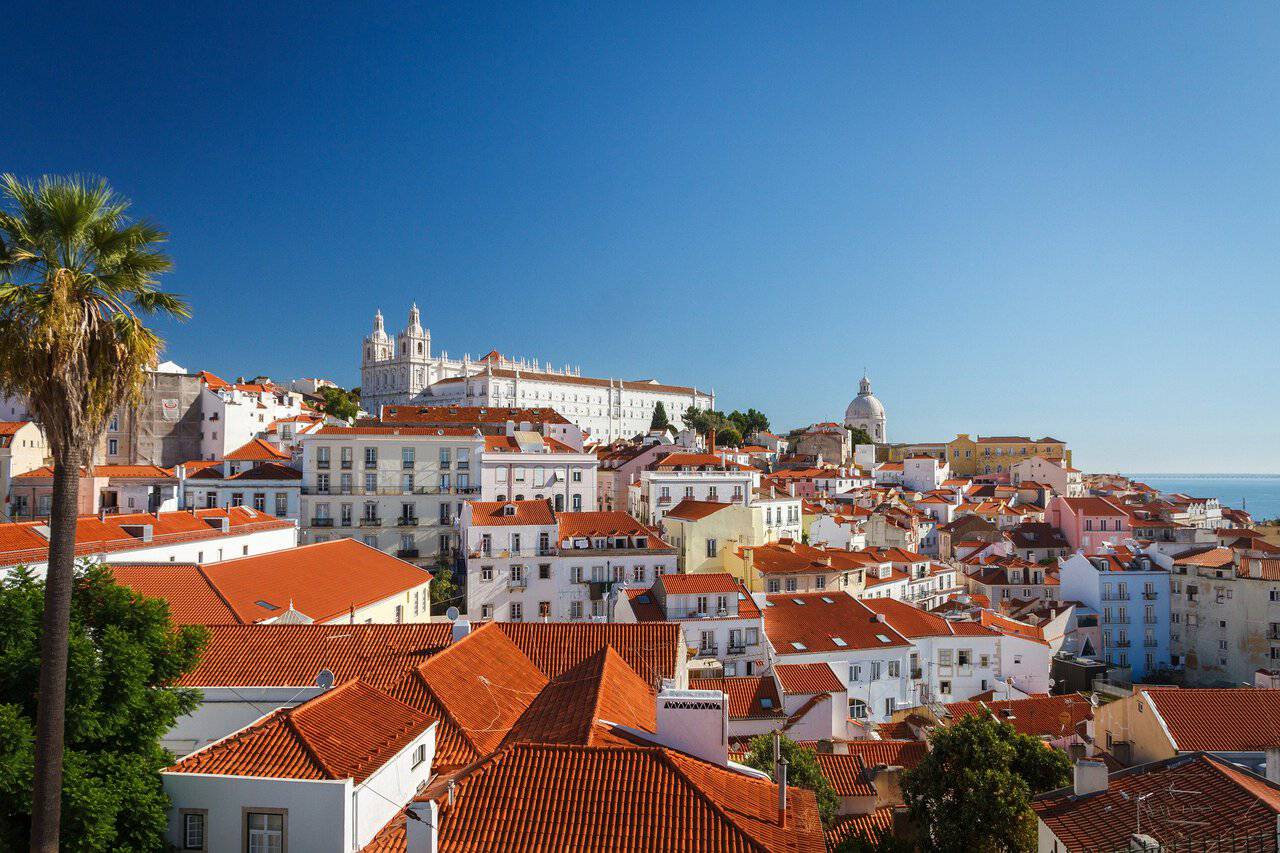 Lisbon
The lovely Portuguese capital city of Lisbon was the winner of the European Green Capital Award for 2020. It has the charm of a coastal city with the added lushness of a hilly terrain, amazing architecture – Gothic cathedrals, majestic monasteries and quaint museums – as well as lovely narrow back street lanes and some really fabulous panoramic views.
Also read: https://www.thetravelmagazine.net/travel-guide-24-hours-lisbon.html
13. Kotor in Montenegro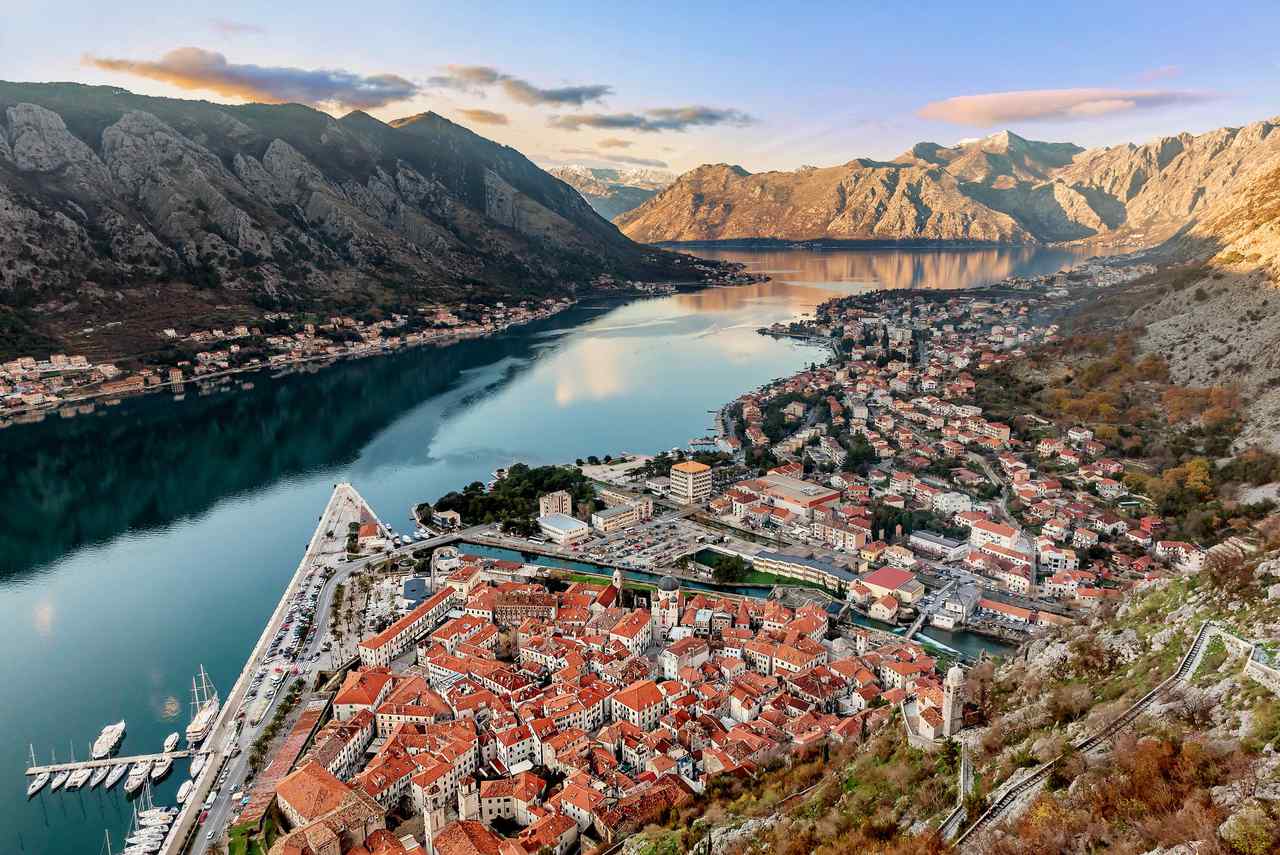 Aerial view of the old town of Kotor, Montenegro
Just half an hour from Tivat airport is the UNESCO Heritage town of Kotor in Montenegro, a labyrinth of winding streets and old stone stairways leading to churches, prisons and palaces. You can spend hours here just sauntering, drinking in the atmosphere and absorbing sights such as the cathedral of St Tryphon with its silver altar and mysterious frescoes.
MORE INFO: https://www.medsailors.com/
Instagram @medsailors Facebook @medsailors  
Also read: https://www.thetravelmagazine.net/travel-guide-what-is-there-to-see-and-do-in-the-bay-of-kotor-montenegro.html
14. Outrigger Mauritius Beach Resort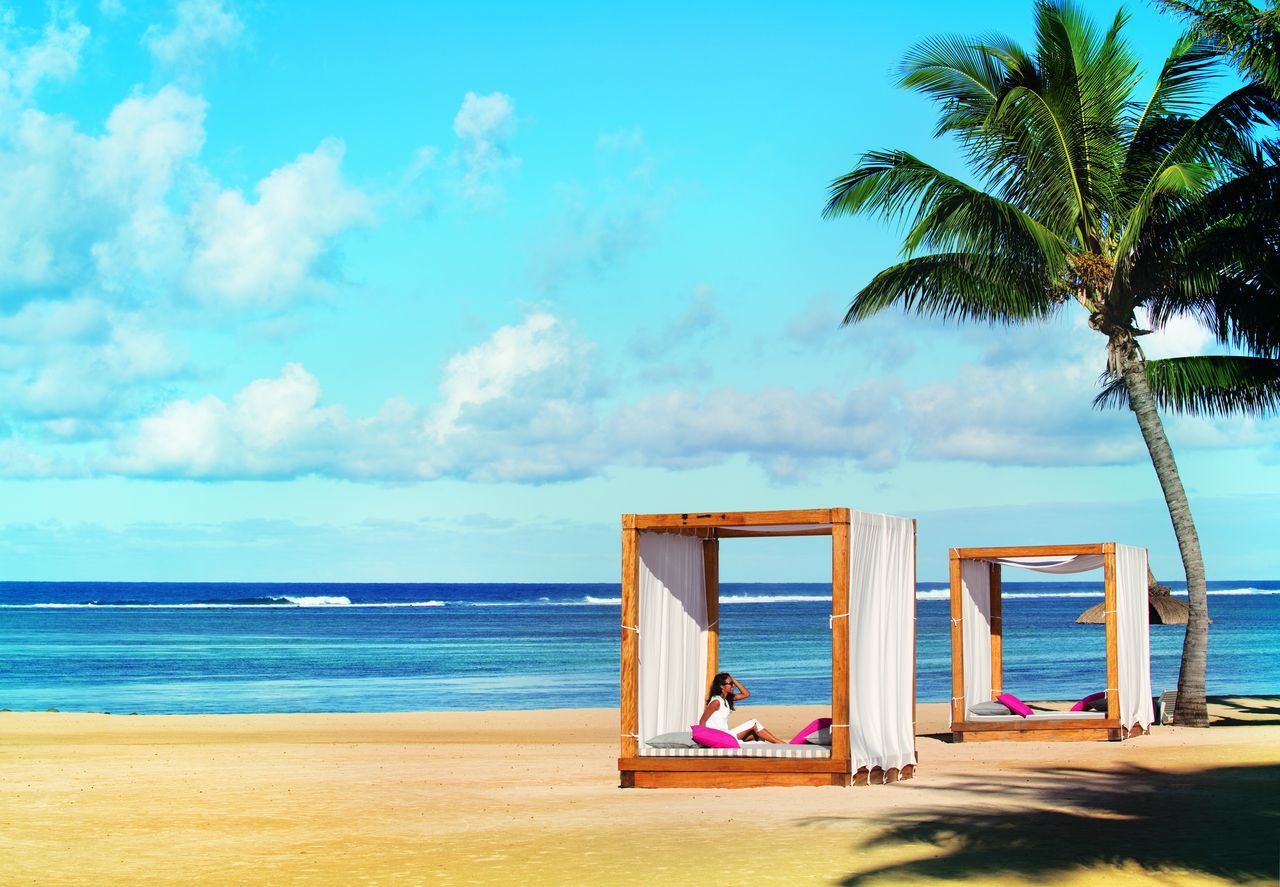 Outrigger Mauritius Beach Resort
This idyllic scene was captured at the beach on the Outrigger Resort in Mauritius. The Indian Ocean Island Nation is loved for its beaches, lagoons and reefs, and is popular for adventure activities such as E-biking. 
MORE INFO: https://www.outrigger.com/hotels-resorts/island-of-mauritius
Instagram @outriggerresorts Facebook @OutriggerResorts Twitter @OutriggerResort
15. Red Tsingy in Madagascar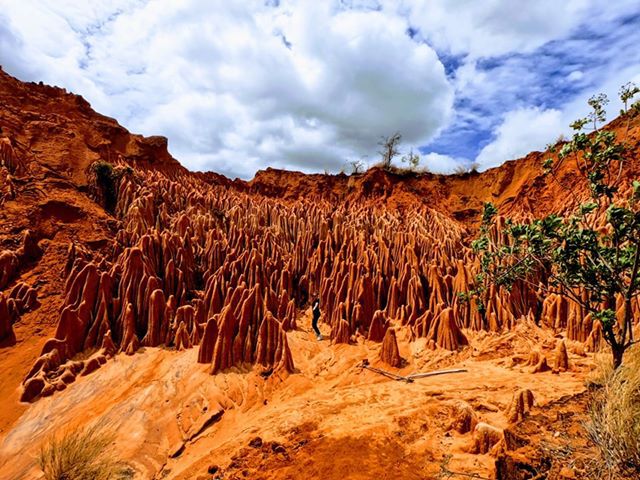 Red Tsingy (c) EDI Armand
Red Tsingy in Madagascar is a dramatic landscape comprised of rainwater-eroded limestone displaying sharp-pointed spars, ridges, sunken forests, sinkholes and fissures. If you're feeling brave you can opt to ride three thrilling zip lines over this wonder of nature.