This Hyatt Regency Huntington Beach Resort and Spa sprawls across a whopping 52,000sqft/4,831sqm by the side of the Pacific Coast Highway. This palm-tree-dotted venue is major landmark in Orange County right opposite Huntington Beach
On offer are 115 rooms that are reached via pretty courtyards sometimes passing grandiose fountains and some pretty funky artworks created by local artists. Architecturally it's an agreeable nod to Andalusian style with crimson shades, arches and red roof tiles.
The lighting at night throws a gorgeous, romantic hue onto the grounds highlighting the courtyards and buildings.
To get to the beach it's a matter of crossing their bridge over Pacific Coast Highway where you can pick up or drop off a beach towel en route.
Amid the sprawl there are retail shops, pools and a sensational top notch tranquil spa area.
Who for
Hyatt Regency Huntington Beach has a welcoming vibe both for families, couples and especially great for those who love surfing as this beach is a surfers' paradise. It you have to work there are plenty of business facilities on site too.
Accommodation
There are 115 bright, spacious air-conditioned rooms – including 57 suites – arranged over four floors. All are kitted out in stylish subdued cream, white or orange colours, most with sea views through floor to ceiling glass doors. All come with either a balcony or a patio.
Incidentally some rooms include a fire pit where you can BBQ some supplied s'mores (marshmallow, chocolate melted and eaten in a sandwich of biscuits) while overlooking the pool.
Facilities includes fridges and flat-screen televisions. The rooms are bigger than average with lots of wriggle room and most have sea views. Be sure to ask for one.
Facilities
The front desk is available 24/7 and manned (or womanned) by amazingly efficient and friendly staff which is always a great start to any holiday. The resort is a bit of a metropolis and so their directions and maps are really helpful.
There are two outdoor swimming pools, one a heated pretty lagoon style called Mankota's and the other, Slyder's Water Playground, is an activity one for the kids with three water slides and a kid's wading area. For those over 18 there's a bubbling Jacuzzi Grotto – in fact three of them are hidden in the the rocks and landscaping.
There are poolside cabanas for hire which come with sofa seating and two chaise lounge chairs, a fire pit for s'mores and other luxury amenities – but these need to be booked the day before.
Being a beach bum myself I spent hours on the beach and the Hyat supplied beach chairs, towels and an umbrella. I lovely touch.
There's a clutch of retail outlets including clothes and a grocery store. There's a sport shop too from where you can arrange yoga lessons on the beach.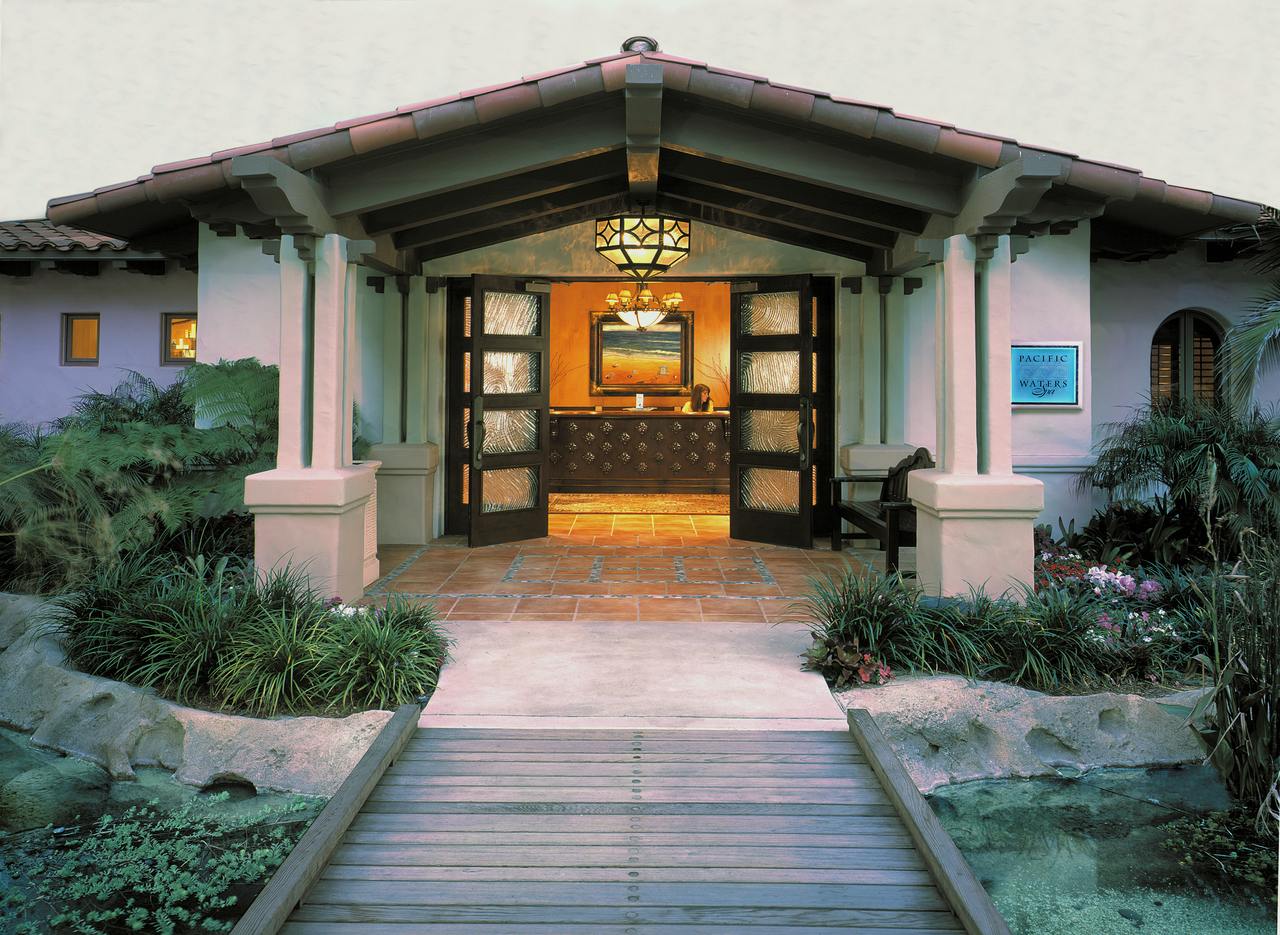 The highlight is the top notch spa centre. It's a quiet space where you can sit for a while in your dressing gown sipping tea and nibbling on nibbles. By the time you are called for your treatment at one of their 17 treatment rooms you are already pretty zoned out. Many treatments are made with pacific waters and salts. It is a great experience.
There's also a gym with plenty of capacity and a sauna too.
There is valet parking and this costs $39 a day.
Food and drink
There are two restaurants. The Watertable (Berkshire Pork, Seared Diver Scallops with Lemon Butter Sauce, and Hangar Steak) and Pete's Grill (amazing tacos), a pleasing, casual affair.
Both serve contemporary American food and have alfresco seating that spills onto or courtyard.
Tip: if you are on a health kick the breakfast bar menu at The Watertable includes a rather snazzy Avocado Detox comprising omega 3 bread, tahini, chia seeds, pumpkin seeds, kale tapenade, cracked black pepper.
Elsewhere there's a coffee shop/café a couple of bars and a poolside waitress service who will gladly bring you your lunch, smoothies, tropical cocktails or local craft beer.
There's grab 'n go market and pizzeria
Is Wi-Fi available?
Yes throughout
How much
What's nearby?
Also read: 24 hours in Huntington Beach
Hyatt Huntington Beach is just opposite an expansive soft sand beach and its very long pier. If you like cycling there are plenty of cycle trails too A block or so away is a shopping centre with plenty of eateries and bars.
MORE INFO: Surf City USA