There's no doubt that the world has fallen in love with Japan: it's beautiful landscapes, rich history, quirky pop culture and fascinating mix of new and old. It's no wonder that many of us aspire to "be more Japan" and absorb some of these unique traditions into our everyday lives.
Lucky for us, award-winning publisher DK Eyewitness have just launched a new book, Be More Japan: the art of Japanese living, which is just the ticket. The new highly visual, inspirational coffee table book and travel guide combined provides readers with in-depth insights into all Japan has to offer.
Comment from Lucy Woods, Assistant Editor at The Travel Magazine:
"The light-weight, luggage friendly guide is a love letter to all things Japan. It has been curated by people who are clearly passionate about the country and who have spent time living amongst the locals. The images are thought-provoking, amusing and inspiring, but what makes this invaluable is the insightful text which explains so many aspects of Japanese culture and traditions. It highlighted how much I have to learn about this amazing country – such as their great passion for whisky – and and I have already started planning my first trip to Japan.
The book, which was launched on 25 July, can be used to plan your holiday to Japan, as a momento of your travels and even offer some advice on applying "the art of Japanese living" to your everyday life.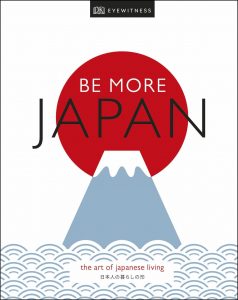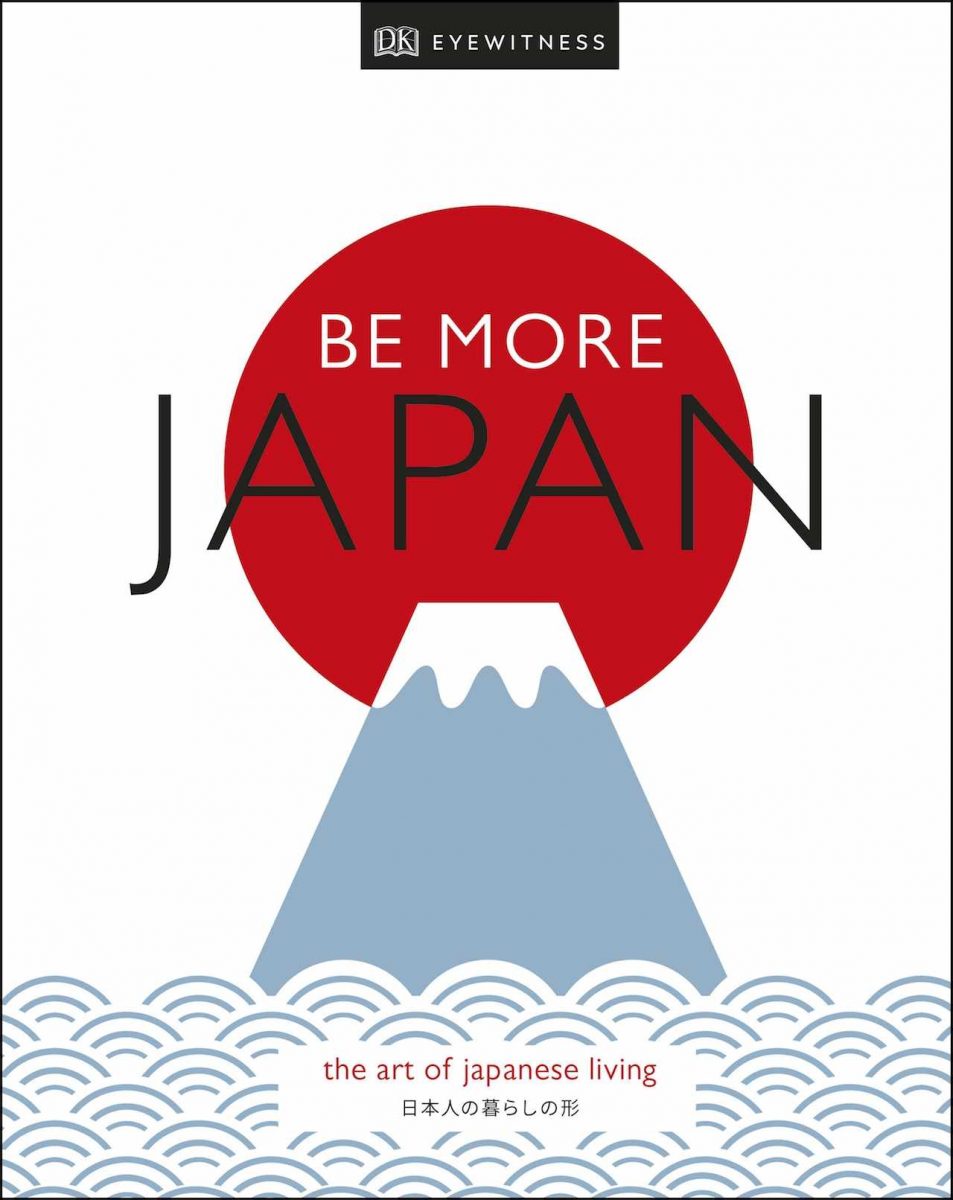 Discover more about BE MORE JAPAN
To get a better understanding of what Be More Japan has to offer, we took a closer look at some of the customs and traditions featured in the guide which you can apply either in your own home or as you are travelling through Japan. Trust us, you won't get to read about these in your average guide book!
Here are just three examples of the vast plethora of insights and surprises.
Transforming the mundane into something beautiful
Even the mundane has its place in elevating the beauty of life and in Japan the humble manhole cover aptly demonstrates this. On Page 47 there is an explanation about how manhole covers were decorated to encourage taxpayers to shell out more for costly drainage projects. These have now become works of arts and a source of local pride highlighting regional attractions, wildlife, festivals, historic events and even folklore. They have become a bit of a social media phenomenon, so Instagram lovers take note!
Immersing yourself in Japan's famous soundscape
Did you know that Japan is famous for its ambient sound? This may sound surreal until you realise that in 1996 the Ministry of the Environment created a list of the country's top 100 soundscapes (complied from submissions by the public) in a novel move to both guard and champion the environment.
Flick to page 110 for an outline of the natural and man-made, whimsical and riotous, spiritual and commercial, soundscapes. These range from flowing and falling water, hissing streams, shifting ice and local flora and fauna to temple bells, ship whistles and ancient crafts. This appreciation of natural and historical soundscapes reflects the open-minded Japanese approach to sound in general which has allowed innovative experimental music and aural art installations to become a significant part of the cultural landscape.
The secrets of wellbeing Japanese style
Wellbeing traditions have been well-honed for a happy and healthy life. Page 211 tells how to enjoy the Onsen – Japanese hot spring or bathing facility. Did you know that Japan has active volcanoes and as a result there are thousands of onsens scattered throughout the country? It has become a quintessential Japanese custom to visit and rejuvenate at an onsen, be sociable, or just get away for a weekend and enjoy balneotherapy – the treating of ailments by bathing in mineral water.
Page 213 highlights the Okinawa's Centenarians known for their exceptionally long lives. They attribute their wellbeing to "hara hachi bu" (stop eating when you are 80% full) and "ikigai" (having a reason to get up in the morning).
More about the book
Be More Japan helps you understand and experience the best of Japan both at home and abroad. The book doubles as a coffee table book and travel guide, inspiring readers to embrace old traditions while enjoying modernity, and applying this to everyday life.
With topics such as music, food, dance, wellness and spirituality, there's something to interest every taste. For instance, learn about the traditional Japanese dance of Kabuki, famous for the elaborate make-up worn by its performers.
Japan has a diverse and fascinating culture, and there's a great section on pop culture where you can discover more about "J-pop", anime, video games and karaoke.
If you're planning a trip to Japan, there's plenty of helpful hints on making the most of your trip. The stunning imagery will help you choose where you want to travel, from Osaka and Kyoto to Mt. Fuji.
Be More Japan wherever you are is available to purchase for £16.99 from 25th July.
CLICK HERE to purchase from Amazon
For more ideas on travelling in Japan, DK Eyewitness publish a wide range of guidebooks including Japan and Tokyo.
---
Disclaimer: this article was sponsored by DK Eyewitness