Thanks to the wonders of the internet, shopping online when you're abroad should be easy as pie: just select the item from your chosen website, click purchase, and wait a couple of days for it to arrive safely at its destination.
Instead, you're often faced with websites in a language you don't understand, with extortionate delivery fees and a proviso that it may take weeks (or even months) for your treasured items to be delivered.
Fortunately, there's a new travel App in town, Splitcha, that simplifies the process and helps you make purchases online with no fuss and cheap delivery fees.
What is Splitcha?
Splitcha is designed so that you can "shop like a local" when you are abroad. Simply download the App and register as a buyer, and request the item or items you are looking to purchase.
Everything is done through the App, so you don't need to spend ages surfing the net or worry about language barriers or be held back from a great buy because of lack of local knowledge.
Who is the App for?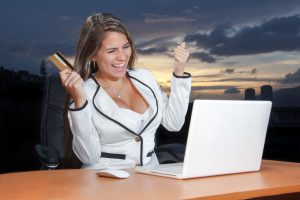 Splitcha is aimed at holidaymakers, ex-pats, international students, airbnb renters, gift-givers, business travellers. Or indeed anyone who would welcome a concierge service to take away the stress of shopping online in a country other than their own.
How does it work?
Once you are registered, the process is simple:
Tell Splitcha what you need, which country you need it in and your target price.
Splitcha then matches you with a global network of online shoppers who can acquire the product in that country on your behalf.
Review the offers sent back to you for the shoppers, and select the offer you like the most. You then deposit the funds to a secure escrow handled by PayPal where they are held safe until dispatch.
Your chosen shopper buys your item using their online shopping account and posts the item to your chosen address, in return for a small commission. You can also select the option to add a gift message if you are sending someone a present.
Once the item has been dispatched to your chosen address, the funds are released and the transaction is complete.
Splitcha is available to download in the UK, USA, Germany, Spain, Canada, & Australia.
---
Disclaimer: this article was sponsored by Splitcha