Forward-thinking London based motion-gpx Square Bubble Factory and Madrid-based design company Wild Wild Web have partnered to launch the fashionable UBIK mask to protect people and curb the spread of coronavirus after quarantine. Aptly named "UBIK" – from the Latin ubiquitous (meaning everywhere) – this waterproof, antibacterial, breathable mask is available for adults and children and is made of quick-drying fabric, and features a pocket for an optional filter.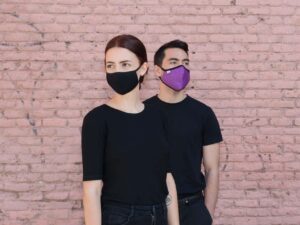 Founders Jon and Cesar spent many years living and working in Asia, where they witnessed the ebb and flow of the face-mask trend. They realised there was a need to turn this new, core wardrobe essential – whether advised or required by law – into a fashion statement and a desirable addition to the wardrobe.
Colour and design is what differentiates the UBIK mask. Reversible with pattern on one side and plain on the other, it can be worn to suit the mood of each day. Protective yet personal, the UBIK mask allows people to follow health guidelines without losing individual style.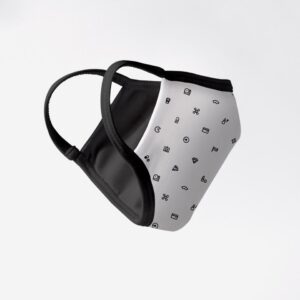 Manufactured in Barcelona, 5% of monthly sales revenue is donated to the Spanish charity "COVID Fighters", assisting superheroes at hospitals and healthcare centres. Once this pandemic is over, UBIK's goal is to create their own program focused on bringing quality healthcare, with an emphasis on disease prevention, to people in developing parts of the world.
UBIK masks are a crucial way for consumers to keep one another safe in public at this time. So go out and stay comfortable with a mask that speaks to your own style. It's time to Rock the New Normal.