As lockdown is easing, the sun is shining, and so it's time to get a wiggle on. Wales, bordered by England to the east, the Irish Sea to the north and west, is petit, but just so big on lush countryside, superb scenery and some of the UK's most beautiful locations. So, grab your sunglasses, walking shoes and a camera. We're going to Wales!
Brecon Beacons National Park, South Wales
Those looking for dramatic views will find them in Brecon Beacons National Park. Covering 520 square miles, this area of spectacular scenery and wealth of wildlife is a walker's paradise, You'll need your camera at the ready; the views are phenomenal.
Pembrokeshire Coast National Park, Pembrokeshire
Sandwiches, a glass of something bubbly and the gushing sound of the waves hitting the rocks scream perfection! World-famous for its beaches, cliffs, islands and wildlife, Pembrokeshire offers endless opportunities for the whole family to enjoy the beautiful outdoors.
Barafundle Bay, Pembrokeshire
Whether it's a picnic on the beach or a quick dip in the sea you fancy, Barafundle Bay offers an impressive setting for a get-together with family and friends. Backed by dunes and pine trees, the picturesque spot is only accessible by walking a half-mile along a scenic pathway, making it a truly beautiful spot detached from the busy outside world.
Barafundle Bay has been awarded both the Green Coast Award 2019 and Seaside Award 2019.
Portmeirion, Gwynedd
Talk about a storybook town. This beautiful village is lined with Riviera inspired houses that stand out amongst the trees and its own ornamental garden located in the centre of town.
Those of a certain age will remember the cult series The Prisoner. Actor Patrick Mcgoohan, aka No. 6, was regularly chased (there were 17 episodes) by a balloon each time he tried to escape.
There are many idyllic spots to take a break from walking and enjoy your alfresco lunch close to the village.
Designed by Sir Clough Williams- Ellis in the early 20th century, Portmeirion is the picture-perfect location filled with history and architecture. Take a stroll past the Gothic Pavilion, Bristol Colonnade, Hercules Hall and Belvedere to visualise the town's history.
Llanddwyn Island, Anglesey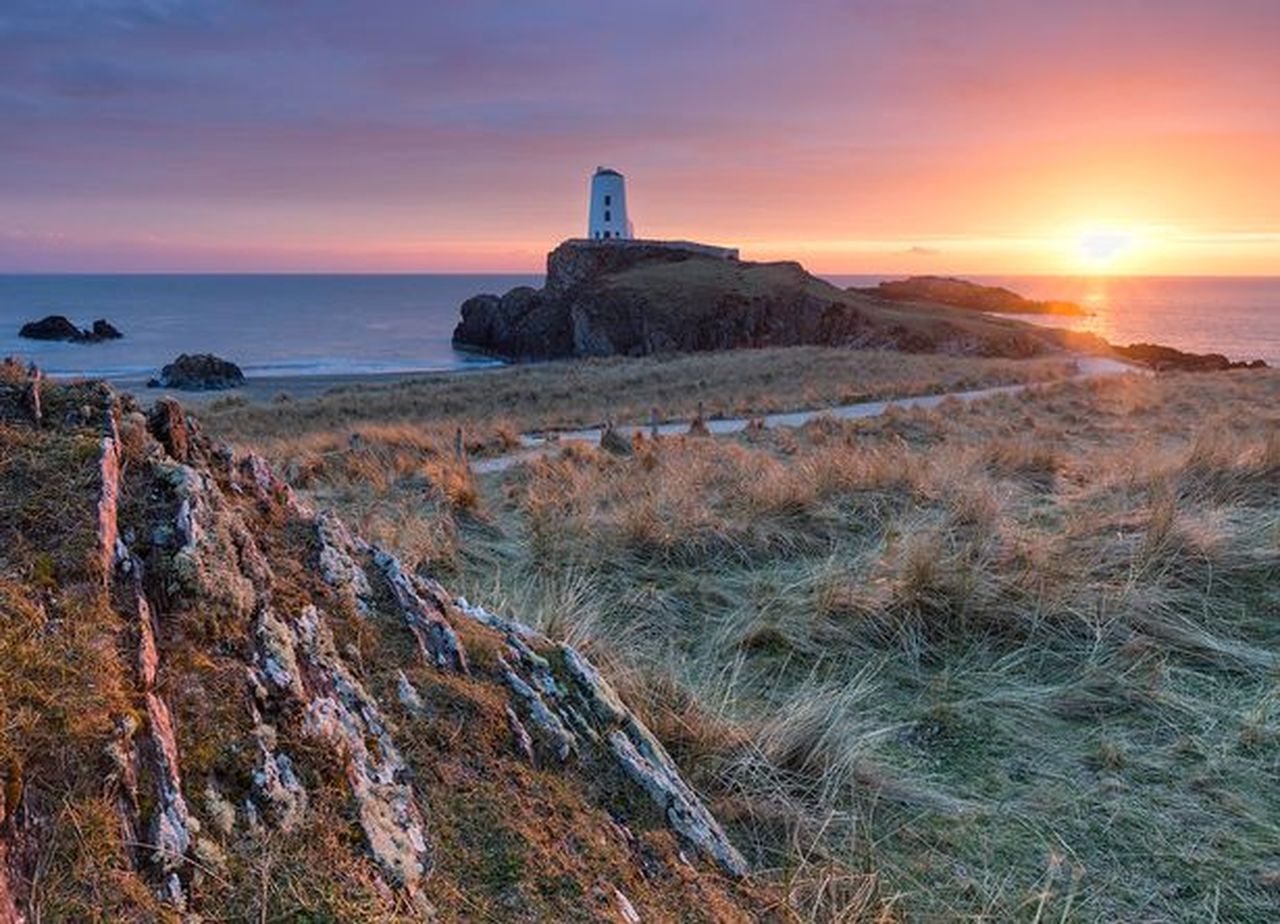 Romantic and remote, Llanddwyn Island boasts plenty of great picnic spots in spectacular surroundings. On a beautiful summer's day, you can relax by the water with a picnic and a book, listening to the world go by. And on a late summer evening, you can watch the sun go down on the hills, while the waves crash against the shore – the perfect setting for a romantic picnic for two.
Devil's Bridge Falls, Ceredigion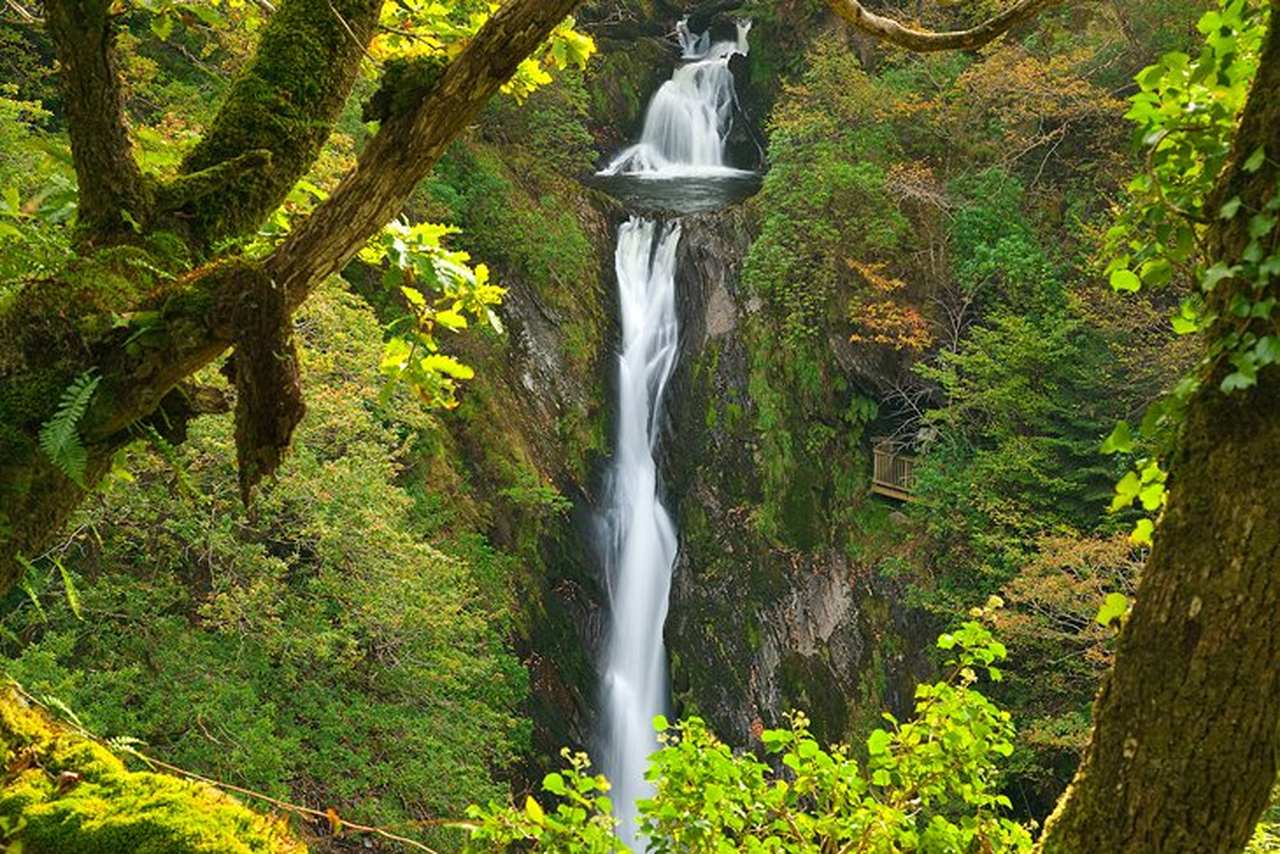 Located in the heart of the Cambrian Mountains, Devil's Bridge Falls is a spectacular waterfall attraction surrounded by breathtaking views. If you're looking for tranquillity, you'll find it here. Make sure you pack your walking boots as there are plenty of beautiful walks located around the waterfall for the whole family to enjoy.
Tenby Harbour, Pembrokeshire
It's hard not to fall in love with the pastel-coloured houses, quaint beach and boating harbour at Tenby. This unique harbour is built into the corner on North beach and is the perfect spot for young children to splash about. Head down to the harbour early to catch a boat trip to Caldey Island – to see more picture-perfect views!
Three Cliffs Bay, Gower Peninsula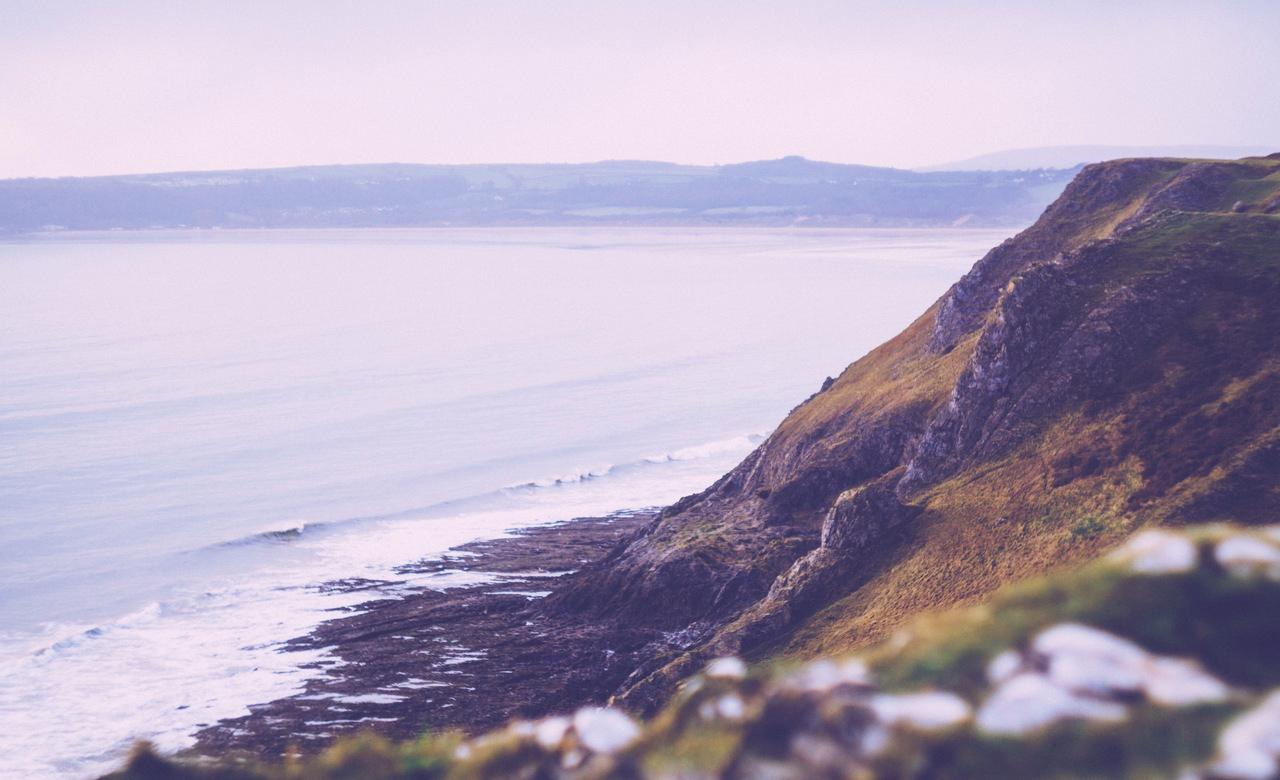 Ringed by a spectacular shoreline of sand dunes, limestone cliffs and salt marsh, Three Cliffs Bay is a sight worth seeing – and snapping a picture obviously! Frequently visited by horses and their riders who love a gallop along the long stretch of golden beach. The views are amazing and worth travelling for but beware the walks to and from the car parks aren't for the faint-hearted.
Bodnant Gardens, Conway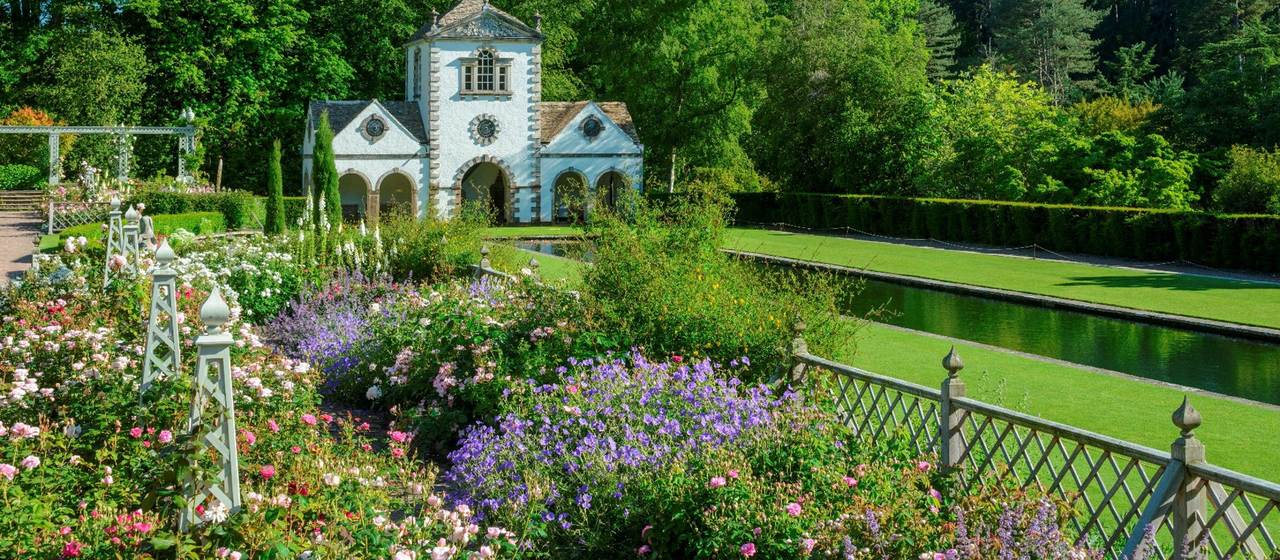 Book in advance to capture the spectacular surroundings of Bodnant Garden, the natural beauty overlooking the Conway valley towards the Carneddau mountains. Bring the family along for a fun-filled day in the forest, or take a romantic stroll across the picturesque waterfall. Don't forget to bring your camera, this location is jam-packed with beauty.
Swiss Valley Trail, Llanelli
Pack a picnic and your cycling gear, this local hot spot is perfect for a bike ride with the family. Starting at Sandy Water Park this trail leads you past the peaceful Lliedi Reservoirs, there are plenty of spectacular views to capture on your walk or cycle. But don't forget to pack some lunch, this trail offers plenty of opportunities to sit back and relax with a sandwich or two.
Suggestions supplied by LuggageHero