How well do you know your European flags?
Try a quick travel-themed quiz that will put your geography skills to the test.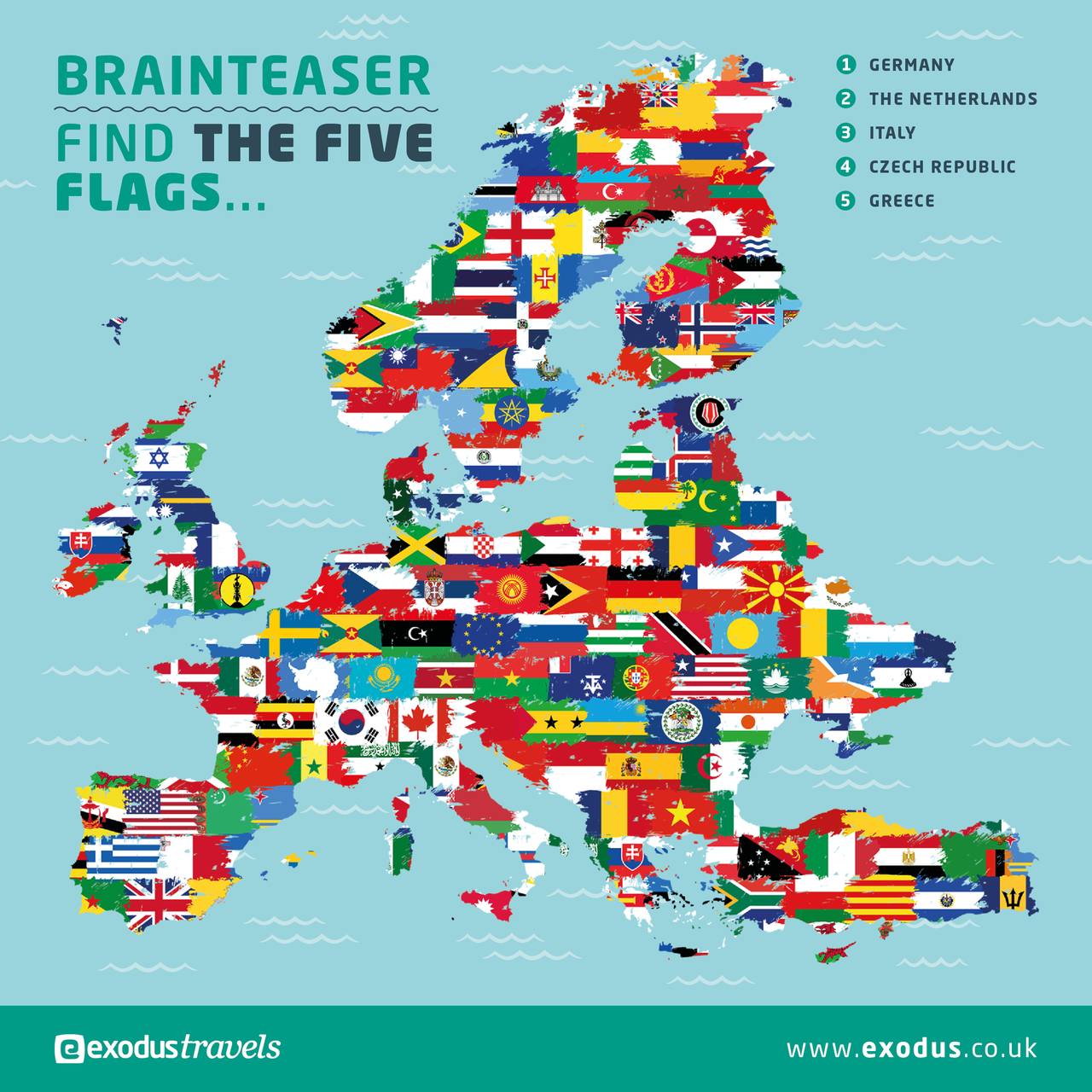 This colourful brain teaser from Exodus Travels, asks you to find the flags of 5 popular European countries, amongst a collage of flags from around the world.
With many of us staying closer to home this year, we are turning to Europe for our travel inspiration and last-minute getaways, from adventure holidays in Germany to city breaks in Italy or even staycations around the UK, we are making the most of summer 2020.
Go on and see if you can beat the average time of 10 seconds.
Scroll below for answers…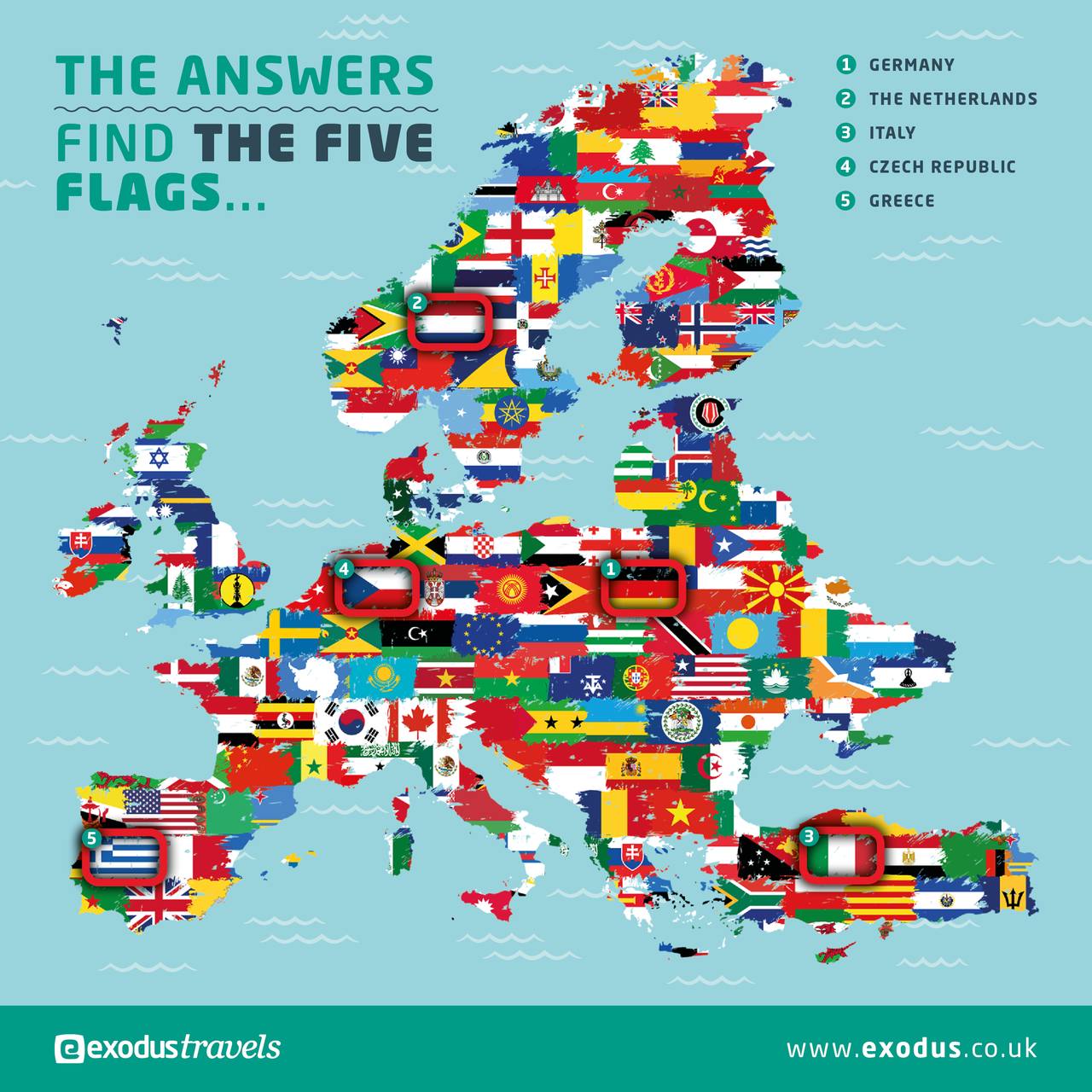 How well did you do? Did you manage?
---
In collaboration with Exodus Travels