The travel industry has taken a real hit during the pandemic, but as the world slowly opens up, new travel companies are rising up phoenix-like from the ashes, ready to inspire travellers to explore the world and its wonders.
One such company is Thalby, a US-based digital travel publisher who launched this month to offer a different kind of travel guide.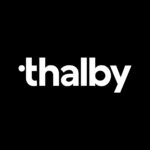 Founded in 2020 and developed during the pandemic, the team concluded that most Western travellers have got the logistics part of travel in the bag – they have their favourite platforms to book their hotels and flights, and often rely on reviews (either online or by word of mouth) for restaurants and bars.
What they may find harder to find is deeper insights into the people, cultures and society of the countries they plan to visit. This is where Thalby comes in: for each country, they offer two standalone guides: 'People and Society' and 'Culture and Heritage'.
The digital guides, written by local experts, take just an hour to read and thus are perfect to get stuck into while sitting on a plane or a train, or just curled up in a comfy chair in the days running up to your trip.
Thalby guides to France
The guides I have chosen to read are for France, a country I have visited (and even lived in) multiple times over the years. In the words of Thalby:
Did you know that African French people are setting exciting new trends in French Fashion, literature and cinema? Or that despite being famous for their fashion, most French people say they are not interested in the subject at all? Did you know that Paris is so beautiful because it was largely wiped out and rebuilt? In our thematic guides to France, you'll discover all this and much, much more.
The guides were easy to download on my iPad (I used Books) and are both split into 20 easy to read chapters, written by a mix of French reporters, correspondents and researchers. Some of these experts are illustrated in monochrome throughout the guides, which I really liked as I was able to connect to the stories much better.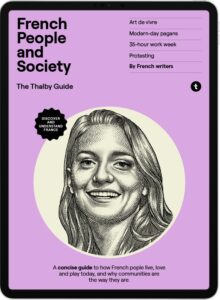 For the 'People and Society' guide, we start with some interesting statistics about birth rates, same-sex marriage and women's rights. The guide delves into a variety of really interesting topics with different points of view, including education, sex and love, French strikes and religion. The topics are so wide-ranging and give a much more varied look into life in France than standard travel guides – it will certainly make for better-informed conversations next time I visit.
The 'Culture and Heritage' guide is perhaps the more valuable guide for those wanting to plan more practical activities for their trip as it covers topics including cinema, music, cuisine and sport.
The voices in the guides are so varied, that I think everyone who reads them will learn something new. However they may be a bit heavy going for young readers, but ideal if you are planning a post-school/university interrailing trip and want to know more than the cheapest places to get a pint or the standard tourist hot spots.
As travellers, we can all benefit from better understanding the places we visit, and this is a great place to start.
Thalby guides are currently available for France, Germany and Italy, and cost USD 6.99 – buy all three 'Culture and Heritage; guides for just USD 12.99.
Guides to Mexico and Colombia will be launching in October 2021, followed by guides to Japan, India, China, Nepal, Thailand and Morocco.
Click here to buy a Thalby guide
Guides can also be downloaded for Kindle format and purchased on Amazon.