For years, Nicaragua was considered pretty much off the beaten path with holiday makers choosing to venture to the Caribbean or to Costa Rica next door.
But these days tales of contra rebels from Bianca Jagger's homeland are being replaced by tales of undeniable natural beauty of its lakes, volcanoes (out of the 26, six are still active), jungle terrain, beaches and, they say, the best seafood in the world.
You can still see black and red murals from time to time whose role was to eke out support for the left wing Sandinistas (a Nicaraguan group that overthrew President Anastasio Somoza Debayle in 1979), ox carts that sometimes slow down the traffic, cycle taxis, and creaky but colourful chicken busses transporting school children, farmers or chicken-carrying locals around the cities and towns, often at breakneck speed.
Here the water is drinkable, people are very friendly, and your credit card is welcome.
Managua – a stepping stone
The capital, Managua, home to the international airport, acts as the gateway to the gems that Nicaragua offers. The city looks a little wayward, but anyone who has seen it from the air can't help but be awed by the vision of the electronic trees that light up the city at night.
The city has a colourful market selling all manner of trinkets. "Que están buscando?" they shout, offering up purses and jewellery to passing women. It's the best place to buy a hammock, so leave some space in your suitcase.
Night life is not exactly lively, but meat eaters should seek out Don Candido restaurant – a gourmet highlight. The meat they buy in is produced locally, totally organic and without a hormone in sight. There are 42 cuts but the best steak on the menu is the tenderloin which literally melts in the mouth.
Selva Negra
It's a two-hour drive north east from Managua to the 1,400-acre Selva Negra coffee plantation in the highlands. It is pretty high up – around 4,000 feet above sea level, and has been owned by Eddy Kuhl and his family since the 1880s. The name means Black Forest which harks back to the family's German origins.
They offer an interesting tour from bean to coffee and you can stay a few nights in a cabin by the lake where geese gather to meet you. Or stay cheaply in their youth hostel at the base of a forested mountain.
There are walking trails around lagoons and plenty of wildlife such as Howler monkeys and birds lurking in the trees. Farm animals such as pigs and chickens are kept and they even have a worm sanctuary where worms are bred to nourish the land.
Leon – the intellectual capital
Leon is a lively, pretty, colonial city whose population comprises a large number of students, poets and artists. There's  plenty of colonial-era monasteries and churches, a massive Cathedral resplendent in baroque and neoclassical architecture, several art galleries and even a bar or two. A busy market adds local colour to the appealing city streetscape.
This is in fact the second version of the city. The ruins of the first, known as León Viejo can still be seen  near the base of Momotombo Volcano and is one of the oldest Spanish colonial settlements in the Americas. It's downfall was due to eruptions and earthquakes and so the city was moved in the 17th century to a safer place.
Nicaragua's most famous and loved poet Rubén Dario, lived in Leon for some 14 years. His house is now a museum and some of his belongings are scattered around the house including a hand-written copy of his first ever poem which was written here.
You can still see the bed in which he died an agonising death, his personal bible and the clothes he wore as Ambassador to Spain. Dario is revered around the country, but this museum has his echoes in its walls. His final resting place is in the town's Cathedral.
Another interesting museum is the Mi Museo which has a fascinating collection of pre-Columbian ceramics.
A nice excursion for rum lovers is around a 40-minute drive away in Chichigalpa an area with sugar cane fields. Flor De Cana is recognised as produced some pretty good rum and they offer tours that end with a tasting. Parts of it are Hollywood shmooz but nevertheless a fun couple of hours.
Granada – The Paris (sort of) of Central America
This colourful city is a joy to explore and photograph. Founded in 16th century by the conquistador Francisco Hernandez de Cordoba, the city has low rise colonial architecture in sunny colours, red domed yellow churches that seem to have emerged from a bygone age. It also has the brooding Volcan Mombacho as its backdrop and no matter where you are in town, you will spot her in the distance.
There are two interesting experiences to be had in Granada. Chocoholics should check out the chocolate museum. You will find it in the Mansión de Chocolate hotel. You can buy bars or join the 'beans to bar' chocolate workshop, where you learn to roast, grind and mold your own Nicaraguan chocolate bar. Kids will love it. If you decide to stay there, they have a chocolate-oriented spa plus a great swimming pool and a cafe that wraps around a mini-forest where beans are growing.
Cigar aficionados or those just interested, can visit Dona Elba Cigars. Pop into their delightful boutique cigar factory and see how cigars are rolled and perhaps pick up a couple for your own pleasure.
This is how to roll a cigar in less than a minute #Granada #visitnicaragua @BrandingLatAm pic.twitter.com/EmH7mtnMoa

— The Travel Magazine (@TravelMagazine) March 17, 2017
Hiking Mombacho Volcano
Just 10 km away, from Granada is this moody volcanic mountain, whose peak is shrouded in cloud forest.  Though Mombacho hasn't erupted in decades (the last time was in 1570) there are still puffs of fumes that escape, a reminder that she is just dozing.
She reaches 1,344 metres into the clouds and it's a bumpy five-minute ride in a truck to the top. Once there you can get close up to the steamy fumaroles (an opening in or near a volcano, through which hot sulphurous gases emerge) and see, and smell, first hand the bubbling thermal activity hiding beneath the vines and orchids. The views over Granada from the top are pretty good too.
Keep an eye out for the wildlife. If you are lucky you may spot a sloth hanging lazily from a tree.
San Juan del Sur
This lovely fishing village, close to the border with Costa Rica is defined by two things: appealing sandy beach and a towering figure of Christ. Known as Mirador del Cristo de la Misericordia, he lords it over the sea and the far reaches of the region. Climb up to share the views with him. This is the second largest statue of Christ, after the one in Rio.
Chilling with a cocktail at one of the seafront restaurants is a lovely way to spend an afternoon especially as the sun begins to set. Keep your camera handy to catch those celestial hues that are thrown out at sundown.
What's the food like?
Food styles are distinctly Latin American. Refried beans and various concoctions of rice and beans are served routinely in restaurants. But there's also vaho – slow-cooked meat, plaintain and yucca – Vigoron (port, cabbage and yucca) and quesillos a tortillo served with a lovely soft cheese and cream. Keep it local by downing it all with a tiste – a soft drink made with cocao, beans and corn.
Another tasty snack is a quesillo corn tortilla filled with soft cheese, pickled onions, and sour cream. Most cafes will have it on the menu or buy it freshly made in the market.
Beer is a popular tipple and the two favourites are Toña and Victoria Clásica. The latter is slightly stronger and a little bit cheaper.
When to go
Late November to May is the dry season. Nicaragua is not in the hurricane zone but does get tropical storms from June to November.
Fact File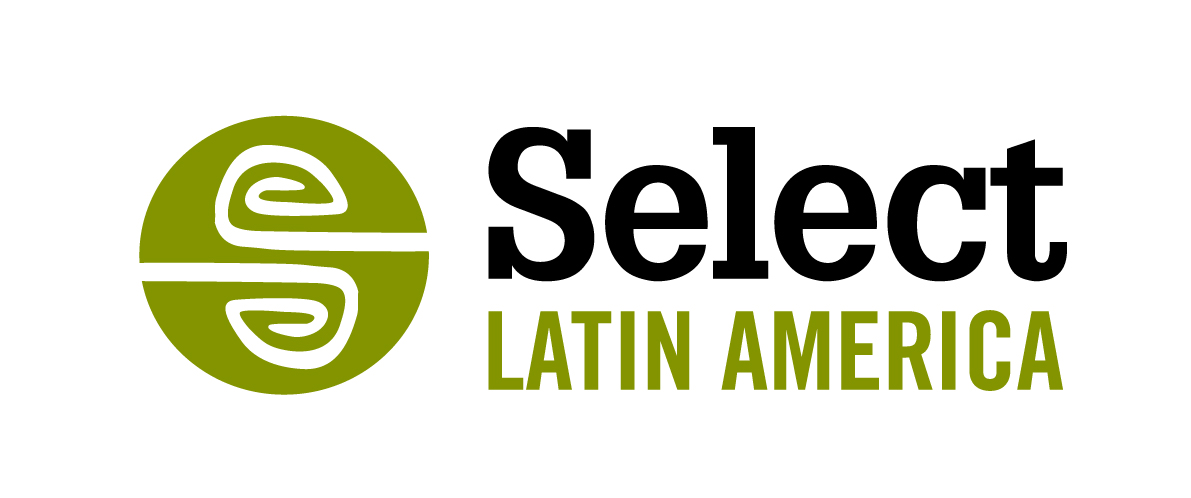 PACKAGE: Select Latin America who offer a 9 day package tour including all the highlights above.
FLY: Currently there are no direct routes but you can travel with British Airways and change at New York or Miami.
If you have an eligible passport you will need to apply for an ESTA so that you can pick up the connecting flight in the US.