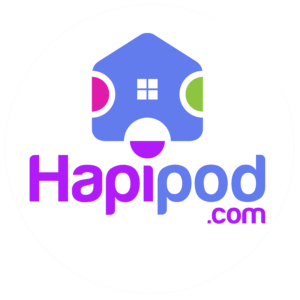 Hapipod creates the opportunity for baby boomers and empty nesters to rent out a spare room at low cost to compatible younger people in exchange for some of their time to help out or offer companionship.
This can be anything from IT, DIY, shopping, accompanying someone to the theatre, or pet sitting if the Homeowner travels. Just the presence of a Homemate can give a Homeowner a greater sense of security overnight.
The site's clever search terms enable people to find like-minded homesharers with similar backgrounds, personality traits and interests.
Why we need Hapipod right now
Lockdown took a heavy toll on loneliness and the housing crisis. Statistics show that 3.7 million adults are now experiencing loneliness, while 3.4 million 20-34-year-olds are facing market rents so unaffordable they cannot escape their childhood bedrooms.
Hapipod brings these two groups together, giving many people access to a contemporary, mutually beneficial living solution. Founder Andrea Frankenthal explains its inspiration:
"I first thought about creating Hapipod after seeing many of my friends' youthful, active parents curtailed by loneliness after divorce or losing a partner.

"They didn't want to give up on their comfortable homes and were far from needing a carer but had no other homeshare options. With so many young adults desperate for affordable rooms I realised there was a real opportunity here, but no way for the two groups to meet"
As we age more healthily, age divides are blurring. You can have children at 50 like new mother Naomi Campbell, or become a grandparent as Sir Mick Jagger did at the same age, and many over 60s indulge in extreme sports from sky diving to mountain biking. Research shows the majority of people of all ages prefer to mix with others based on shared values and interests rather than age.
Companionship with younger people inevitably keeps older people more active and motivated which can lead to considerable health benefits. One US study shows optimism alone can increase your lifespan by up to 15%! Meanwhile mixing with older people helps younger people understand ageing better and makes them less prone to depression.
Intergenerational homeshare, therefore, seems a natural progression, and similar schemes in the UK and Holland have proved very successful.
Compatibility is the key
Hapipod subscriber, Suzanne, in her mid-70s, lives alone with her grown children abroad. Still very active, she wants a little extra companionship but recognizes the importance of being selective.
"An empty house can be a little daunting especially in the winter with endless evenings. Normally I'm very busy socially, and travel abroad a lot to see my children, but it would be nice to know someone was around part of the time to help me do a little gardening, have the odd meal, and look after my pet and home while I'm away. It's got to be a good match though – it's the chemistry, you've got to click."
Suzanne is one of an estimated 3.6 million over 65s in the UK with a spare room. While many are obviously happy with that status quo, some would prefer to have more company.
How Hapipod works
Hapipod is the gateway to finding that ideal homeshare company. It is a subscription-based matching service rather than an agency taking management fees or commissions. Founded on robust ID verification powered by Yoti, it gives comprehensive safeguarding guidelines on all necessary background checks.
Once members are ID verified, they can use advanced filters to select people. For example, they can choose someone who shares their love of fitness or chess or someone of a particular faith or profession, and Homemates can select a preferred location near to a workplace or college.
Once they find someone of interest, members take out a subscription to connect, starting at £45 for 1 mth, decreasing for longer durations. The two matching parties then agree a low monthly fee to cover a Homeowner's increased costs (between £250-350) and up to 10 hours a week of a Homemate's activities.
In monetary terms alone it saves a Homeowner roughly £400 per month based on average wages, while Homemates can make notable savings on average monthly UK houseshare rents of £600 (£750 in London).
Lifestyle choice similar to Au Pairing
Homeowners need not share all their space. If their spare room is big enough, they can keep their living room private. Both sides therefore gain rather than give anything up, and with 6 months or 1 year contracts, users can keep refreshing their choices. It is a similar living arrangement to Au Pairing, just for a different life stage.
Maximising the quality of your home life
Hapipod's aim is to help people in mid-life maintain dynamic lifestyles for longer whilst giving young people a degree of independence.
Hapipod's aim is to help people in mid-life maintain dynamic lifestyles for longer whilst giving young people a degree of independence. It is not about social care for the elderly. It is for Homeowners who either want more company, or to help or mentor a younger person needing financial support.
It is equally ideal for students, key workers, young professionals, and people facing difficult circumstances such as ending relationships without having an immediate alternative home.
Maggie, in her early 40s, originally from Greece, recently divorced during her post-graduate degree course in London. She says this unusual living arrangement could throw her a real lifeline.
"I didn't expect to find myself in this situation, suddenly on my own again after a 13 year marriage. I just need to be able to finish my course and get back on my feet.

"I would be happy to spend some time with someone and help out with shopping and other things if it means I can live comfortably, where I need to be."
Launch details
Hapipod could be useful for you, a parent, or a child about to fly the nest. It has launched in London and is growing nationwide. It is entirely free to register and search the database. You can enter a free prize draw on registration to win a £200 voucher for Lex's Linens. The first 200 Homemates to pass the £20 ID check receive a free one-year subscription. Homemates must be over 18. To find out more visit https://hapipod.com.
More info Hapipod.com