The stylish Fritton Arms is part of the vast Somerleyton estate – with grandiose Somerleyton Hall and its gardens and grounds several miles away by road on the Angles Way footpath.
At the helm is Hugh Crossley, 4th Baron Somerleyton, a laid-back socialite and restaurateur – he once had two Dish Dash Eastern restaurants in London but is now set on creating a private members retreat to rival hip Cotswolds country club Soho Farmhouse.
There is a collection of lodges, some traditional, some contemporary, all luxurious or close to it, hidden away in the forest.
The Fritton Arms, an old farmhouse that has variously been a B&B, apartments and a pub open to locals, is now the resort clubhouse, offering gastropub grub with indoor lounges, all shabby chic in the nicest possible way, with a herb-filled terrace for drinks or dining. It also has nine hotel rooms.
Club membership, which comes with accommodation, includes use of the facilities, not least the lake with free wild swimming, paddleboarding, canoeing and boating. New for 2020 are the sports facilities that fill the lawns from the Fritton Arms to down to the Victorian walled gardens close to the lake.
Who for
Trendy Porche-driving couples mingle with happy families creating a garden party atmosphere around the Fritton Arms and lakeside. Follow the winding roads into the woods and you find older folk and extended families on their decks, enjoying the solitude. And you can bring your pony on holiday to the stables for rides in the surrounding fields.
Accommodation
The rooms are mostly Woodland Retreats set in the woods, some with lake views but not lakefront – the natural waters are bordered by reeds and vegetation apart from where the resort lawns end by the landing stage.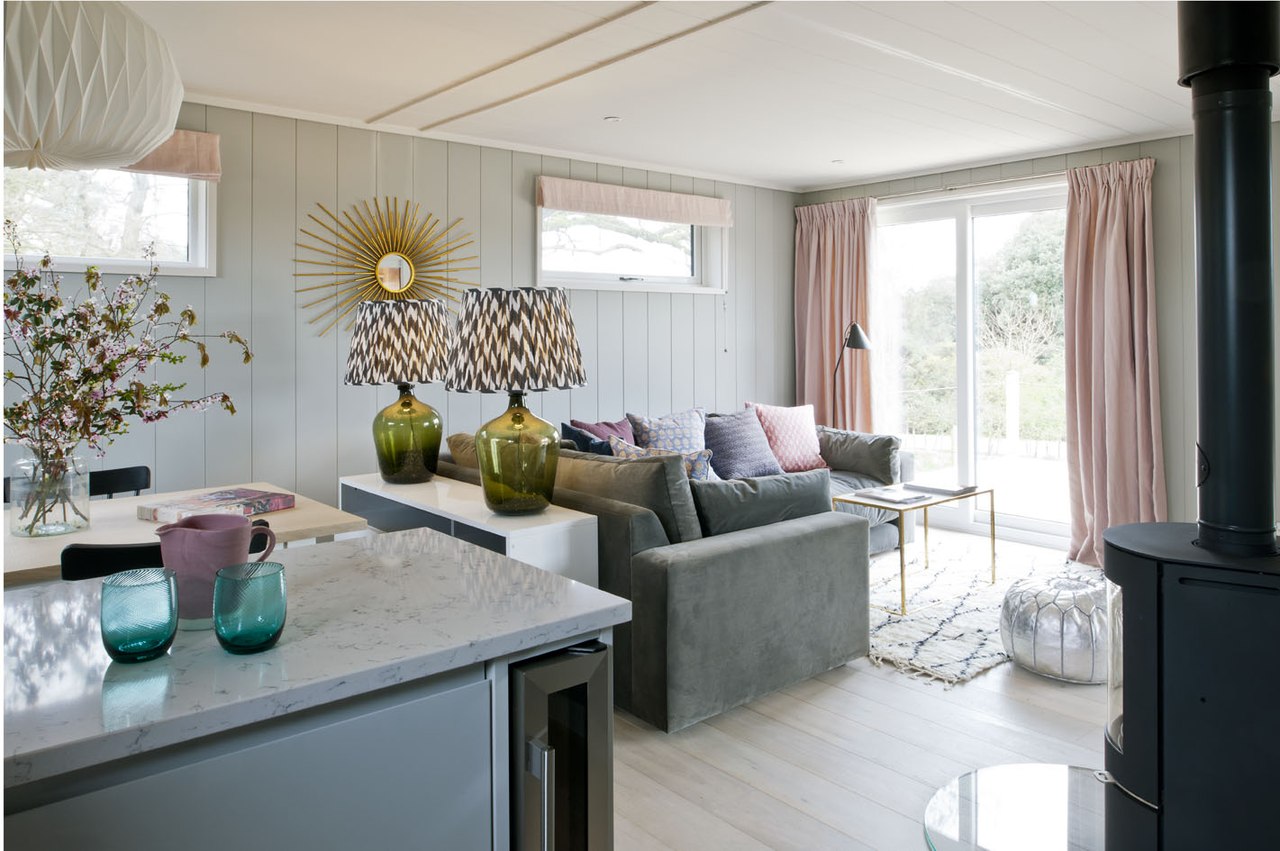 Some are traditional-looking cabins, some contemporary box "Sheds". All are individually owned and specifications vary but most are three-bedroom (sleeping six, or more with a sofa bed) and there are lots of wood-burning stoves, hot tubs, even the odd sauna. There's a New England feel in many with wood-clad interior walls and pale colours.
The Fritton Arms, with the ambience of a perfect country pub, draped with wisteria, has nine rooms, including the two-bedroom family suite in the timber-beamed roof. Rooms are country house chic with original photos and art, kingsize beds and deep carpets.
Facilities
The lake, for starters, meandering as it does for several miles. There are row-boats, paddleboards and canoes to borrow for free while there's a small charge for lessons.
Leading away from the lake and its waterside seats is a walled Victorian pleasure garden, now being restored, curving around a lawn where yoga classes are popular.
Beyond the wall – through a wisteria-festooned arch – is the heated swimming pool, completed for 2020 and surrounded by smart sun loungers. At each end are rustic timber changing rooms, each with a brick fireplace aimed to be a gathering place for out of season swimmers.
Just off in the trees, there is a giant timber climbing frame, walkway and slide.
Between the pool and the Fritton Arms are four tennis courts, two of them grass, one clay, a volleyball net, petanque court and croquet lawn. There's plenty of walking to be had – 1,000 acres of the surrounding estate are being 're-wilded' with the WildEast Foundation conservation group.
Lucky visitors will see full-antlered stags, but more likely free-roaming cattle and sheep. Fritton Lake holds a triathlon and swimming and running events throughout the year – training weekends are on offer.
Food and Drink
The Fritton Arms serves breakfast to its guests – we had granola, yoghurt and fresh strawberries. For other resort guests, there's a daily brunch, an all-afternoon Sunday lunch and, from Wednesday to Saturday, dinner.
WI-FI available?
Yes, it's free throughout
How much:
Ready to Book? Double start at £140. A three-bedroom Woodland Retreat sleeping six starts at £647 for a week low season, £1,693 high season.


What's nearby
Fritton Lake is a 15-minute drive from the sea. The little resort of Gorleston (immortalised in the 2019 Richard Curtis comedy Yesterday) is closest with Great Yarmouth with its good-time holiday fun a few minutes more. Both have big beaches. The Norfolk Broads are just to the north. Somerleyton Hall, open to the public, is well worth a visit.