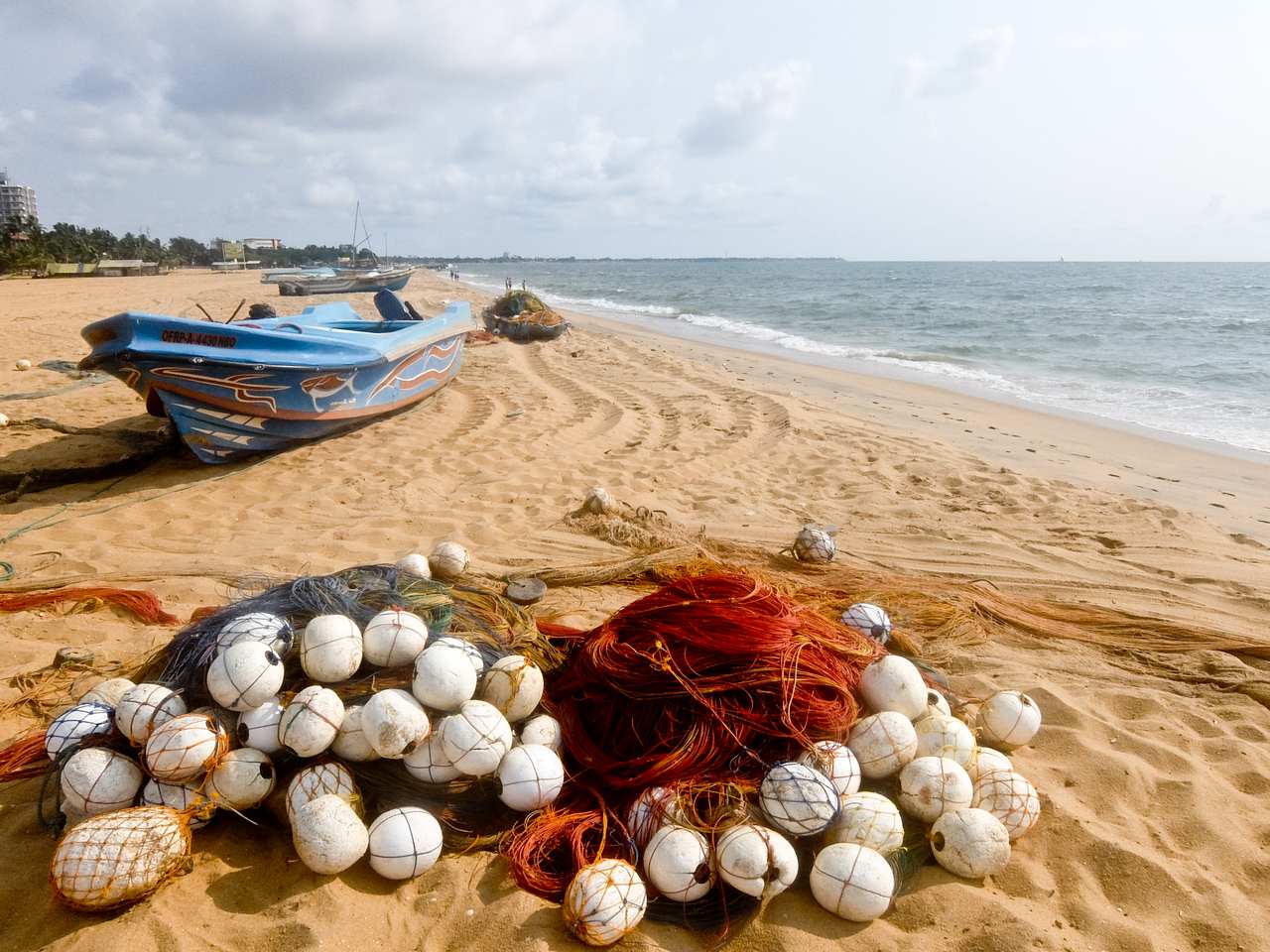 Negombo has miles of long beach, a self-contained resort, but is also close to the airport so a good stopover for arriving or departing flights. The Jetwing Beach, as its name implies, has its own stretch of sand, and is a wonderful example of traditional design fused with modern architecture. Forget high rise hotels, this one blends into the landscape, almost hidden in the coconut palms.
The same contemporary aesthetic extends to the lobby and the spacious rooms, where muted earthen tones fuse elegance with luxury. The wide balconies open out to palm trees with the beach and sea beyond. They all face due west so every night you're guaranteed a glorious sunset. Later, all is quiet, with only the gentle sound of the ocean to lull you into a deep sleep.
Who for
Something for everyone, couples, families, even businessmen.
Accommodation
There are 75 deluxe rooms and three exclusive suites. Each has a private balcony or terrace with panoramic views of the Indian Ocean. Bathrooms contain double sinks and a large bathtub and a separate rain shower. Add large screen TV with satellite channels, DVD/CD player and tea and coffee making facilities.
The suites also feature an exclusive lounge area, a long balcony with a day bed, and an open-air courtyard with a rain shower, Jacuzzi and two sunbeds. Of course, there's a personalised butler service to attend to your every need.
Food & Drink
There are two restaurants, a bar, beachside café. The Sands features open-air dining and the restaurant opens onto the beach and the sea. It specialises in flavours from Sri Lankan as well as international dishes.
For a more elegant dining experience, Black Coral offers fine dining with a range of local and international cuisine. The Terrace Bar serves tropical cocktails and fine wines from the in-house cellar.
The Deck is a beachside café with an extensive menu of snacks and beverages while you enjoy the refreshing ocean breeze.
There are also six signature dining experiences where you take your meals in a number of unique settings. These include a BBQ by the beach, a meal in the spa, or outdoors under the starlit sky of Negombo.
Facilities
There are two swimming pools, a fully equipped gym, an open-air tennis court, and a spa. There's also a modern conference hall with advanced facilities that can accommodate up to 100 people.
How much
Rooms start from £170 for a double including breakfast.
What's nearby?
A few minutes away, the sister Jetwing Lagoon hotel hosts a professional water sports centre for adrenalin-filled jet-ski and boat rides as well as other aquatic activities. Negombo town, 2.5 miles away, has interesting shopping, bars and restaurants. For birding enthusiasts, there are excursions to the open aviaries of Muthurajawela's mangroves and the Anawilundawa Sanctuary. Sri Lanka's capital, Colombo, is just half an hour's drive and the international airport is very close.
---
VERDICT:
Perfect for flopping before or after a long flight, Jetwing Beach also works for longer stays with visits to the surrounding area including the capital Colombo.