If you have seen my review of Gate8's Tri-Fold Garment Mate you will know I am already a fan of the company. So when a new package from Gate8 arrived, I was excited to discover their latest offering: Cabin Mate.

Gate8 Cabin Mate, the newest offering is an ingenious, highly useful three-in-one bag that can be used as a suitcase or a rucksack and when you only have your laptop to carry around, it offers a detachable laptop bag. I use the laptop bag all the time now to carry my 13″ MacBook Pro to work (the bag is designed for laptops up to 16″).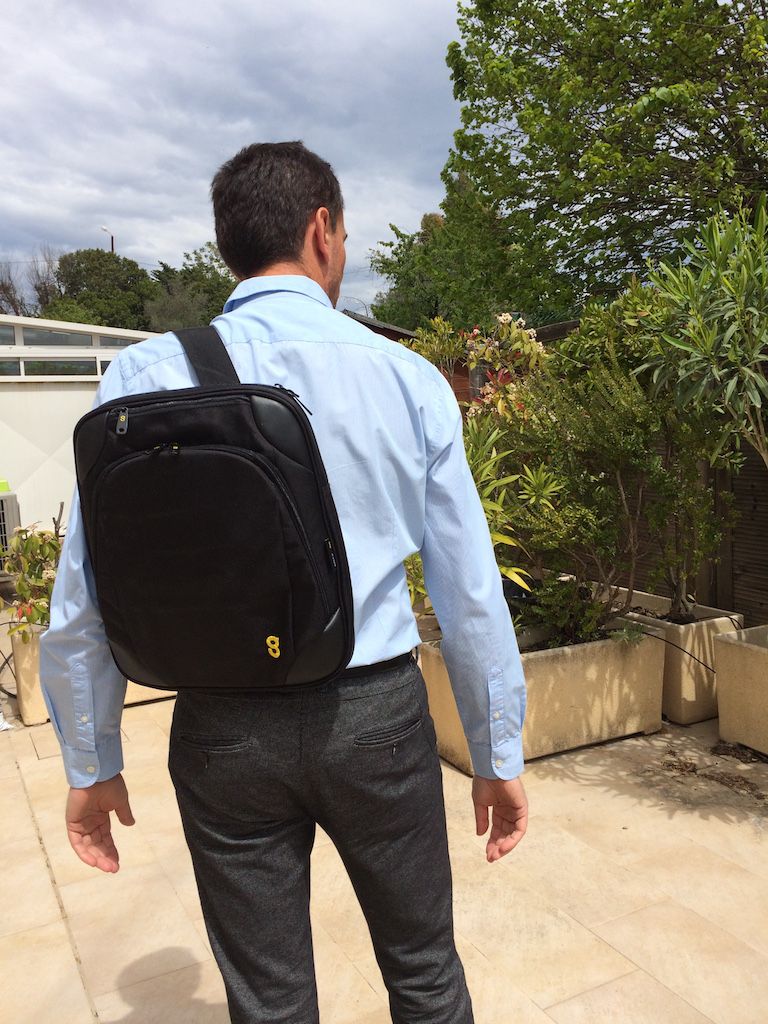 On my recent short trip to Paris, I re-attached the laptop bag to the suitcase and used its easy-to-access compartments at the front to hold my passport, mobile, business cards, pens, and other necessities. And, once at my hotel, I detached it again to carry my laptop bag to a meeting leaving the main bag with the clothes in the hotel.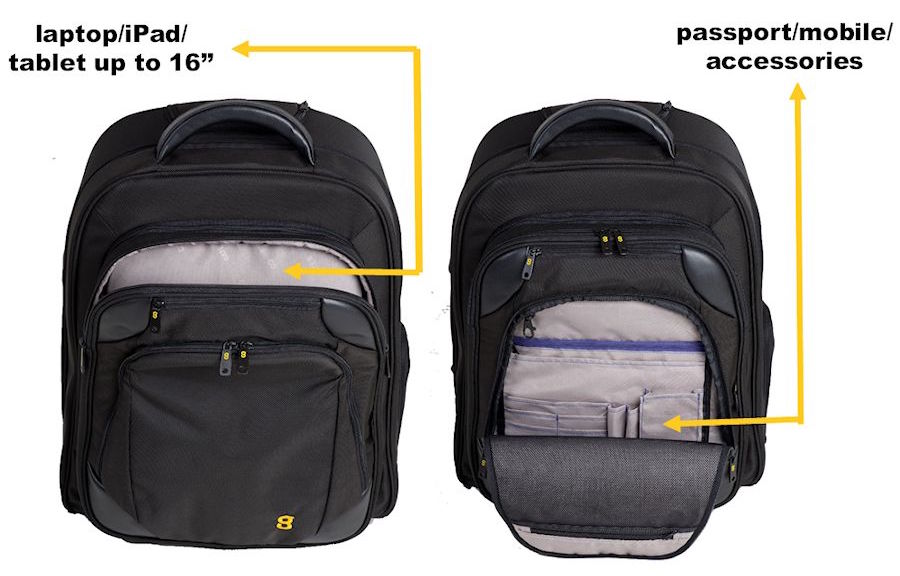 There are the traditional two carrying handles, one at the top and one on the side of the bag, but it has silent wheels too with a telescopic handle (I am 1m80 and the length was perfect) for pulling it behind me. However, the bag's main difference is that it comes with rucksack straps and, when I carried it on my back, I appreciated the protective cover that pulled over the wheels so that they did not come into contact with my shirt. On two occasions the rucksack feature was a blessing: the first was when I was late for the boarding gates and pulling the bag behind me was slowing me down; and the second was when I had to walk across a muddy field – carrying the bag on my back was easier than in my hand.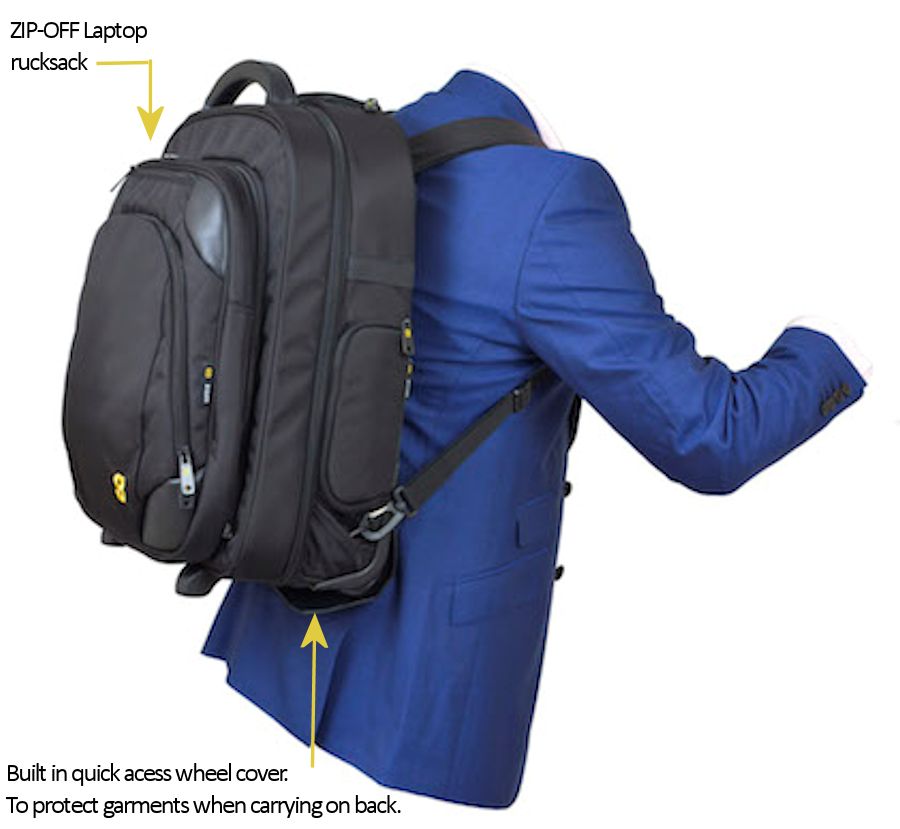 My packing list for the trip fitted snugly and included two pairs of trousers, three pairs of socks and underwear, pyjama, shirts and two T-shirts and a sweater. The garment hanger was useful to fold the trousers to avoid creasing, but I would have liked the possibility to remove it when not needed as it takes up space.
I liked the transparent, washable, toiletries bag. It was useful to be able to detach it when I had to go through airport security, without the need to open the suitcase fully. The bag is made of strong, quality plastic and has a zip at the top and I could take it out once at the hotel and put it straight into the bathroom.
Overall, Gate8 Cabin Mate is an ideal cabin bag for the business traveller. It does have its downfalls though as it is only suitable for a short (2-3 night) trip, but if that is all you need this is a stylish, quality, flexible bag that will last you years.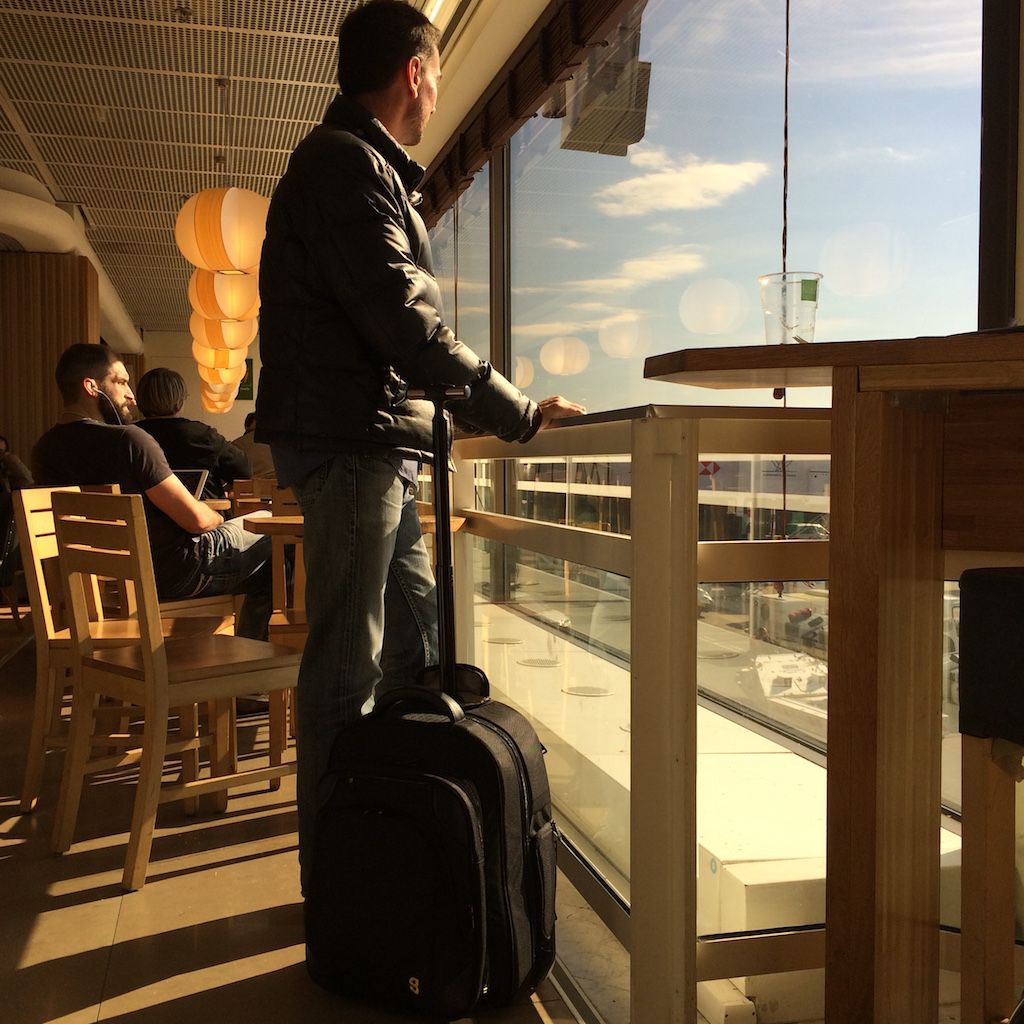 The bag costs £159 from Gate8 website and, for an extra £12, you can even personalise the bag with your initials!
Weight: 2.8kg
Dimensions: 50 cm x 38 xm x 22 cm
Warranty: 5 years
Material: Ballistic strength nylon with polyurethane coating
£149.00 & FREE Delivery in the UK – CLICK HERE TO BUY FROM AMAZON
---
Disclaimer: we were provided a free sample of Gate8 Cabin Mate but our review remains honest and unbiased.