If the words "military-spec moulded EVA foam + Ballistic Nylon 1680×1680" sound like something out of a Sci-Fi movie, the first thing that comes to your mind will probably not be carry-on luggage.
And yet, when Scottish designer Kevin Fox asked me to review his RW_01 – Road Warrior carry-on suitcase, he described it as "a strong but lightweight suitcase – the best product yet from LAT_56", which was enough to get me itching to try it out.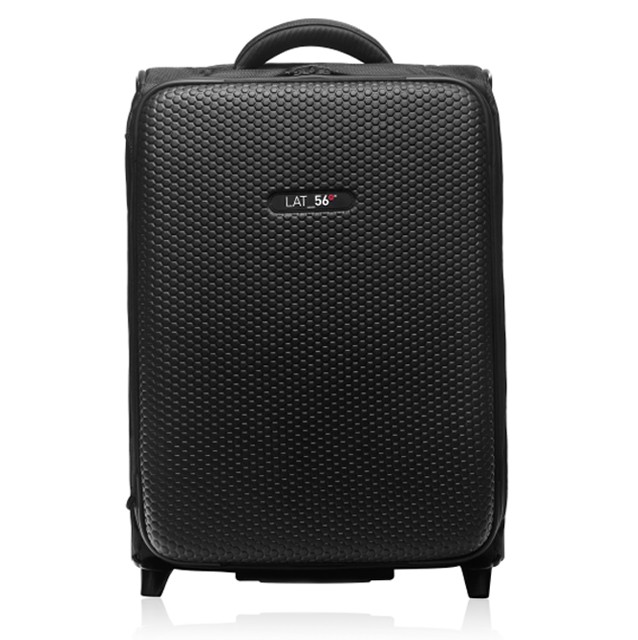 The suitcase is light but despite weighing just 3.1kg (6.8lbs), it felt very strong. The stylish front is extremely hard and resisted several deliberate kicks, while the rest of the bag is in durable, hard wearing nylon.
RW_01 has two silent red wheels inspired by skateboards, that roll smoothly on the hard surfaces I tested them on. Foam-padded handle meant it was comfortable to hold and the extendible handle is coated with soft rubber for a comfortable grip.
One clever invention is a zipped pocket on the top of the bag which allows access to the toiletries bag without having to open the whole bag at the airport security check.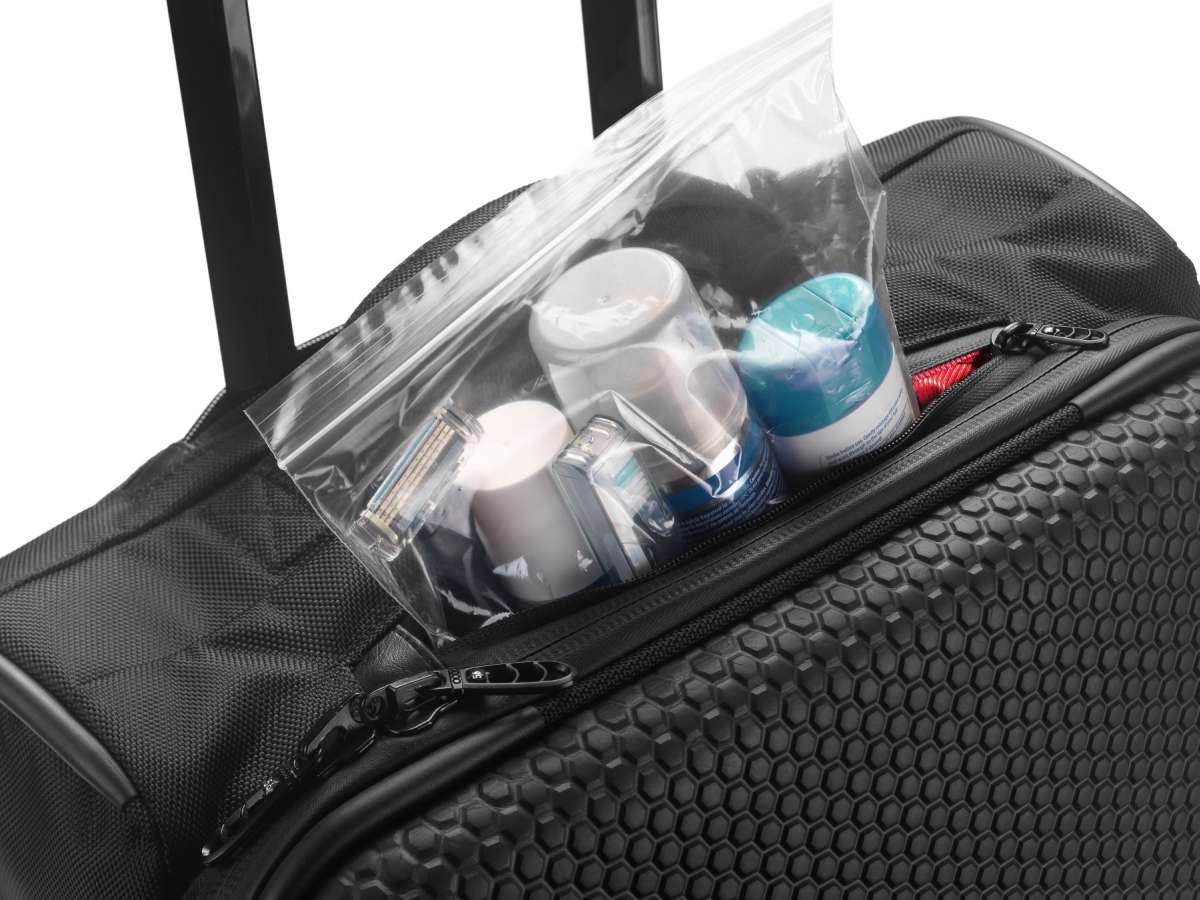 There is another external pocket at the back of the suitcase, large enough for a book or a magazine.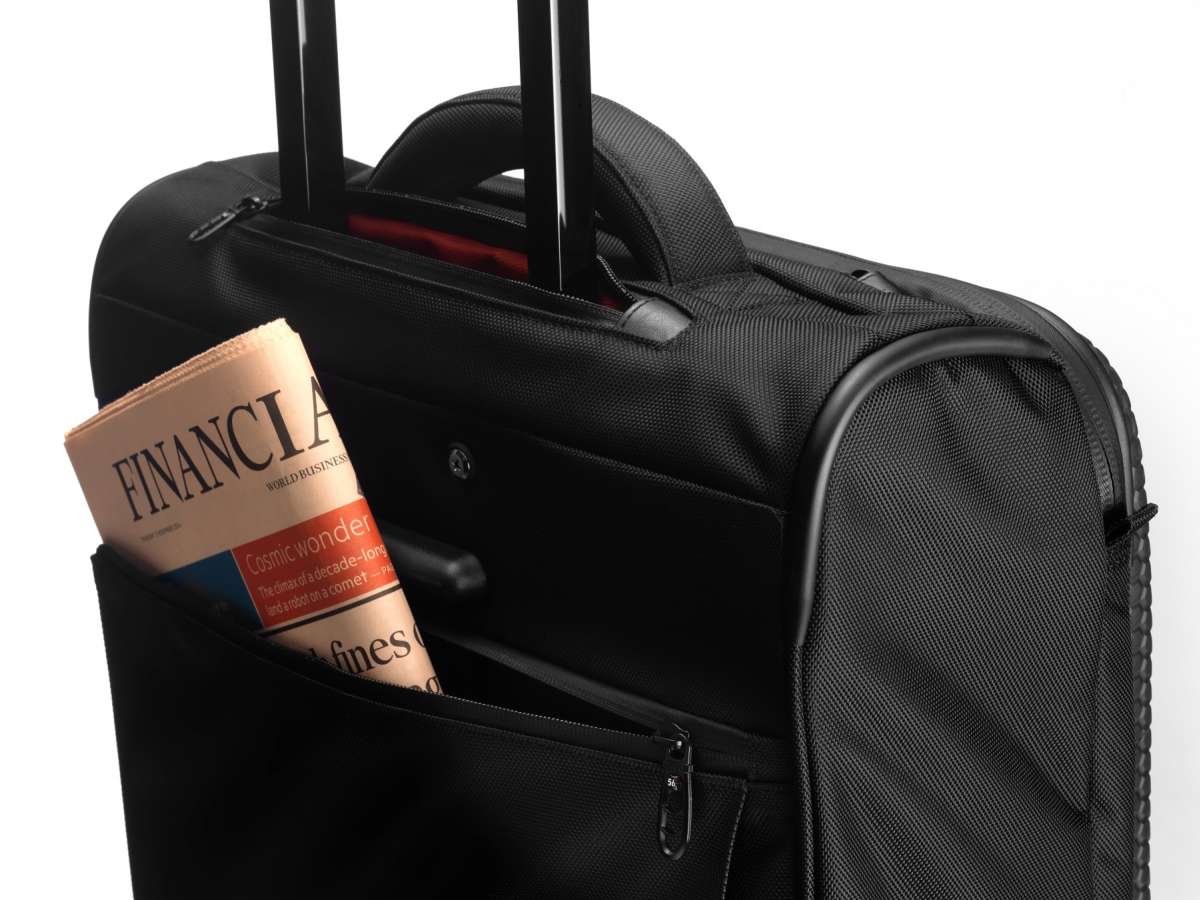 Inside there is a bright red washable nylon lining and the main part of the luggage is split into two parts: a sealed detachable shoe bag (which I also used as a laundry bag) and space for folded clothes (I managed to fit a pair of jeans, three shirts, two T-shirts and a sweater and still had some space left). There are also three zipped pockets which are useful for small items.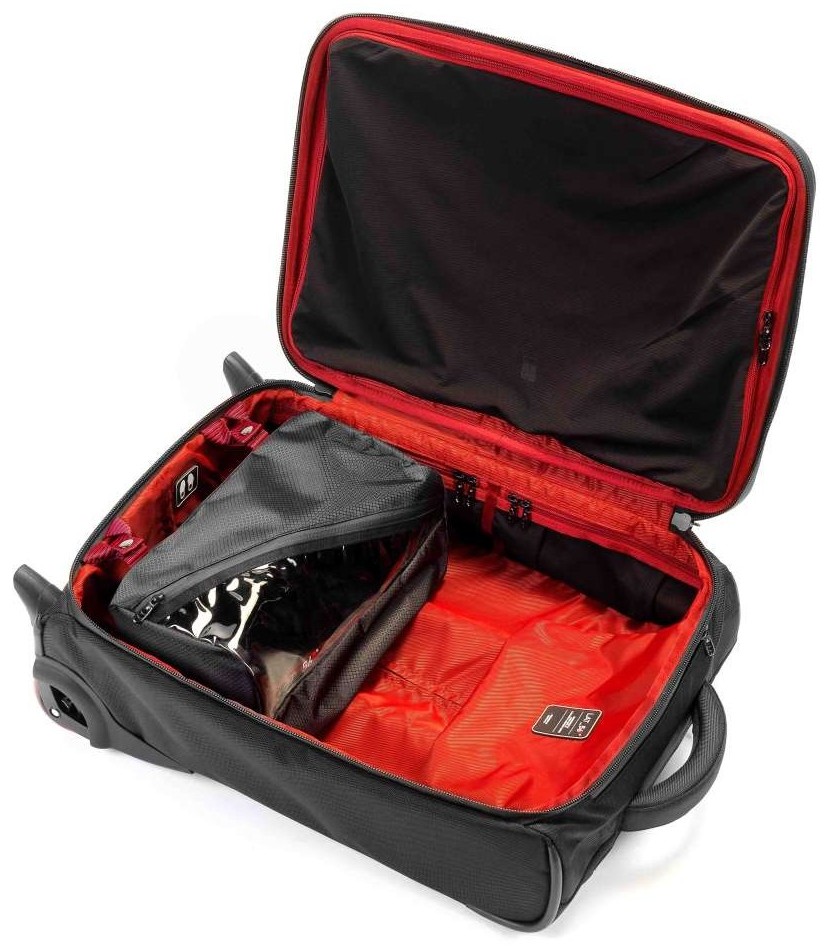 The other half of the suitcase comes with a textile clothes bag and a torso-shaped hanger (which they say was designed in consultation with Savile Row tailors) that can hold a suit and a shirt.
The bottom of the garment bag is sturdy so when the suit is rolled (click on images below to enlarge), it remains crease-free. While that was the case with the suit, the shirt needed ironing when I arrived at the destination.
I tested RW_01 on three separate trips and have to say it is pretty impressive. Despite being pulled and dropped and kicked, there isn't a single scratch. The interior, although simple at first glance has been thoughtfully designed and I was able to pack everything I needed for a 3-4 day trip.
Although there isn't anything negative to say about RW_01, I liked the external access to the toiletries bag so much that I would have liked to have the same for my laptop, not having to open the suitcase at customs in order to take the laptop out.
Road Warrior does not come cheap at £299 (€389/$449). However, considering the exceptional quality, stylish design, travel comfort, and 5 year warranty, I think is excellent value for a suitcase which will last years, even for a frequent traveller.
Weight: 3.1kg (6.8lbs)
Dimensions: 55cm x 37cm x 20cm (21.5" x 14" x 7.5")
Internal Volume: 39L (2380 cu. in.)
Warranty: 5 years
Website: www.lat56.com
---
Read also: Cabin hand luggage reviewed: which is best for you?