Fed up with dodgy online reviews? So are we. That's why we believe there is still plenty of room in this world for a trusted travel guide book that can give advice that travellers can actually use on the ground. Having advice on culture, the food and the sights in a handy size can enhance a holiday experience.
Global publisher DK Eyewitness has just launched a series of brand new Eyewitness Travel Guides to help travellers Inspire, Plan, Discover and Experience classic destinations from Paris to New York.
CLICK HERE TO FIND OUT MORE ABOUT DK'S NEW TRAVEL GUIDES
Here's five reasons why we rate them:
Unique and inspiring travel recommendations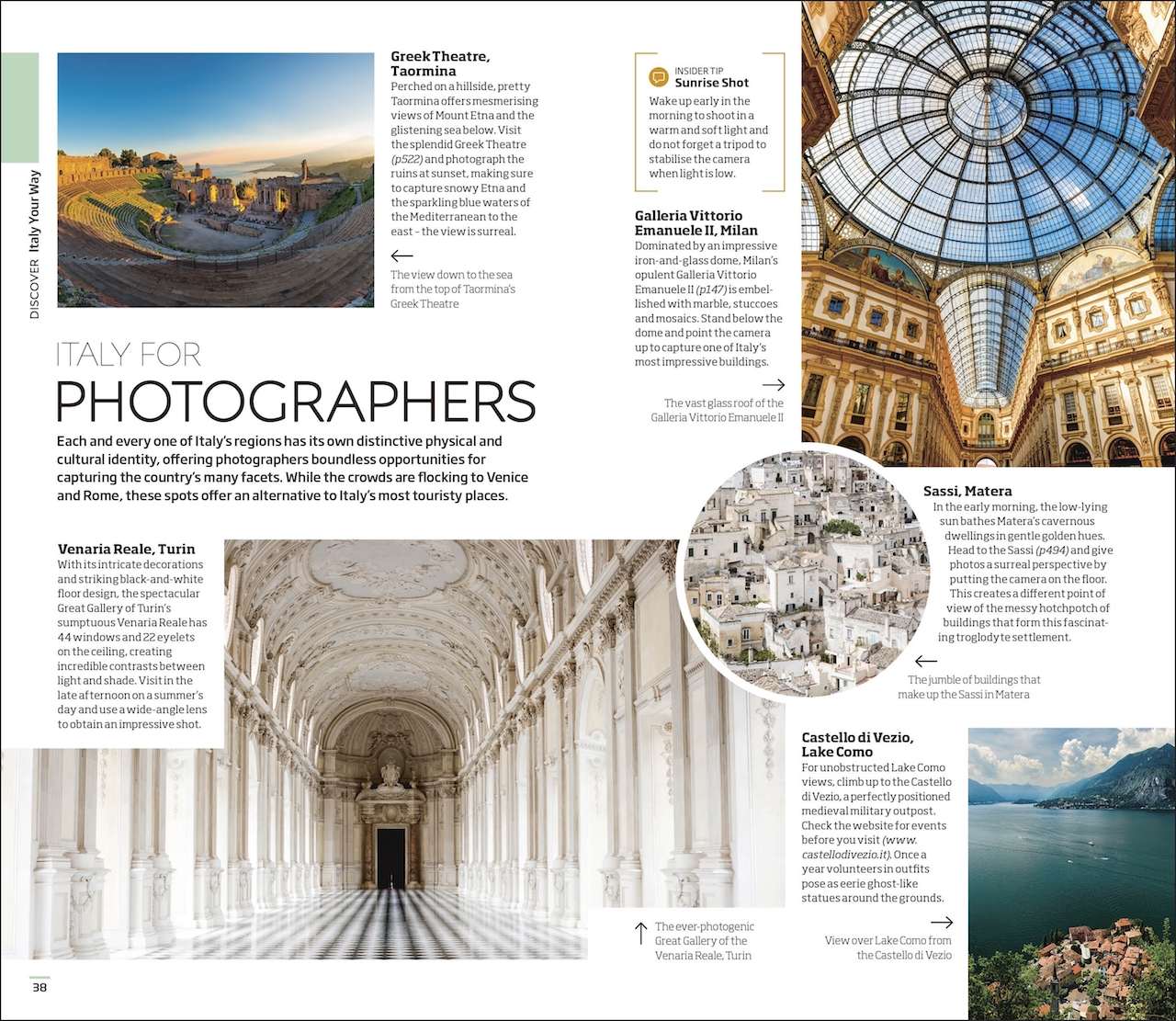 The least you can expect from a travel guide is information on the "must do" activities, plenty of travel insights and great photography.
DK have gone one step further by including inspirational spreads in each of their travel guides, which focus on a particular theme.
For example, discover the best spots to enjoy a glass of vino in Paris by flicking through Raise a glass in Paris. If you want to become the next Instagram star, DK's Italy guide has a specialist Italy for photographers section. Want to escape from the touristy Dam Square in Amsterdam? Check out DK's advice on beautiful cycling spots in the city.
Gorgeous photography and handy maps
Connecting to the internet when travelling abroad is not always possible, and you will sometimes need to rely on navigating yourself without the assistance of Google Maps.
Having a map as a back-up is always a good plan. Most travel guides include detailed maps that highlight attractions, markets, restaurants and public facilities.
Each DK Eyewitness Travel Guide contains a selection of large, detailed area maps which are useful when looking for new and exciting areas to explore.
Check out DK's travel guide to Rome and get inspired
DK Eyewitness guides have long been known for their pictures and hand-drawn illustrations, and the new editions all feature brand new photography. Each page is packed with images of famous landmarks, activities, culinary delights and beautiful landscapes to inspire you to explore new places and try new things.
Discover DK's new "reasons to love" spreads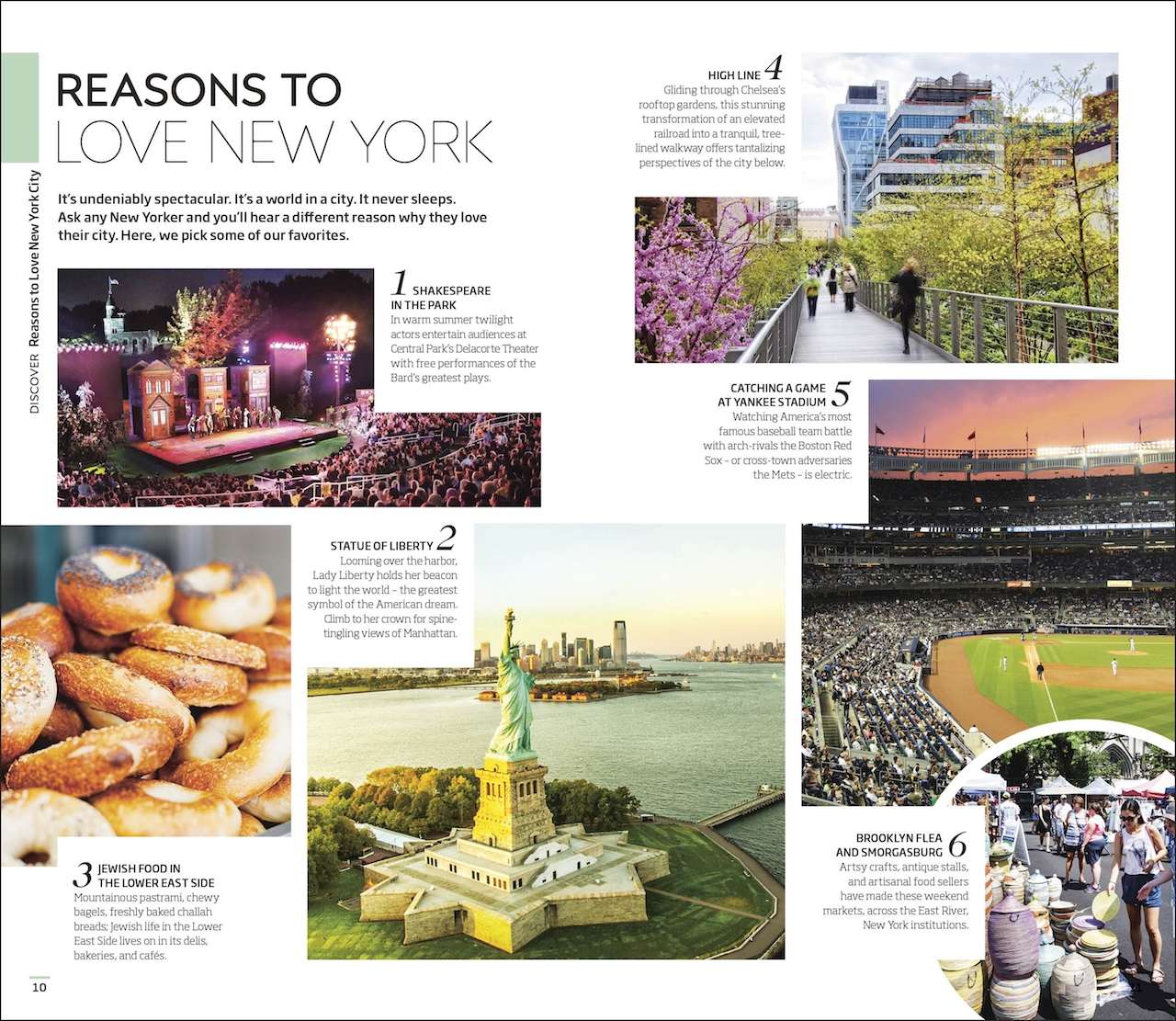 If you're travelling somewhere new and unfamiliar, it can be a little intimidating deciding on where to visit first. It's all too easy to get swept up in the tourist masses, joining huge queues for attractions or eating at tourist traps which cost a small fortune. If you want to avoid this fate, take a look at DK's new "reasons to love" spreads, which highlight the unique qualities of each destination and what not to miss, accompanied by more of their stunning photography.
For instance, if you're travelling to New York in the summer DK recommends you check out "Shakespeare in the Park", which offers free performances and plenty of entertainment. It also encourages you to explore rooftop gardens in Chelsea, flea markets in Brooklyn and the culinary delights of Jewish cuisine on the Lower East Side. I have never travelled to New York myself, and found these recommendations to be genuinely inspiring.
Experience more than bucket list activities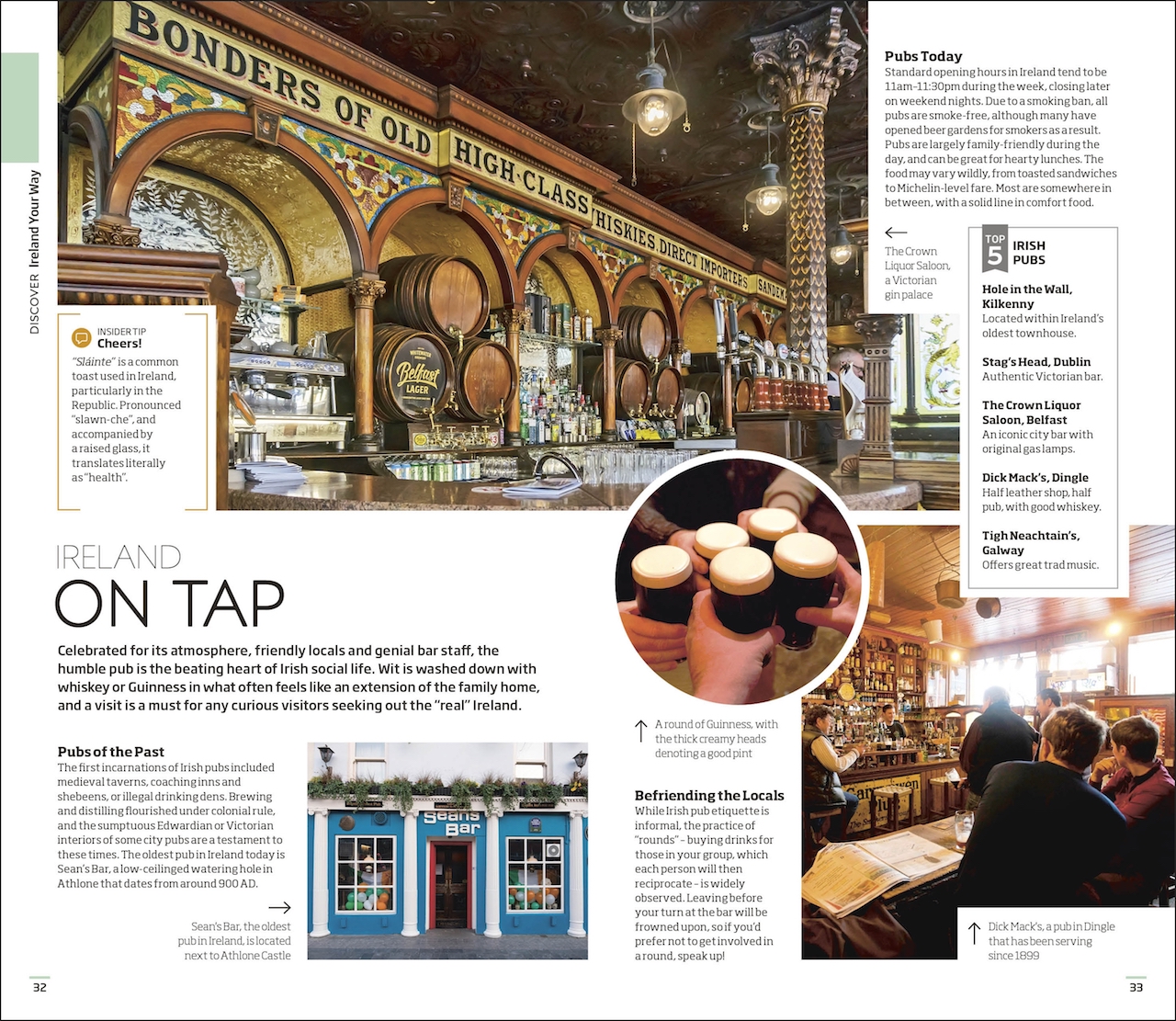 Often online guides come up with the same list of sights and museums. For instance Google "things to do in Paris" the Eiffel Tower and The Louvre will usually be at the top of the list. But we also want to know about the lesser-known gems that will make our trip unique and exciting.
If, like me, you want to access this information quickly while you're travelling, then a travel guide is a great place to start. Usually they list the famous sights then swiftly move on to the more interesting titbits and "off the beaten path" recommendations.
For example, if you visit Dublin, beer-loving first time visitors should visit the Guinness Storehouse experience, but why not top this off with the three-hour "Tasting Trail"? The trail takes you across 8 different venues where you can learn about Dublin's foodie scene and really find your feet in the capital.
The size is right
One of the frustrations of the travel guide is that it can be large and cumbersome to carry around.
DK have recognised the "cumbersome book" frustration and made their new guides dinkier, and cleverly designed not to compromise on the content. The lightweight guide easily fit into your backpack and robust enough to survive the perils of travel (suncream explosion anyone?)
More about DK's new Eyewitness Travel Guides
2018 marks the 25th anniversary of DK Eyewitness Travel Guides, and they have just gone through their biggest re-design yet. The new guides are smaller, lighter, and focus on authentic travel experiences as well as featuring the classic "bucket list" activities.
The redesigned books launched recently on September 27, 2018, with guides to Amsterdam, Berlin, Ireland, Italy, London, New York City, Paris, Prague, Rome, and Washington DC.
This new look will roll out across the publishing program with more guides publishing throughout 2019.
Listen to an interview with Georgie Dee explaining why a printed travel guide book is still relevant even in this digital age.
---
Disclaimer: this article was sponsored by DK Travel