The Oberammergau Passion Plays happen once every 10 years!
The 42nd Oberammergau Passion Plays will take place this year 1st August 2022 and there is a real sense of anticipation for the event that was postponed 2 years ago.
This is your chance to be there.
Join AM Travel World and witness these plays in Oberammergau, a small village nestling in the Bavarian Alps. Anita Mandl is hosting this a once in a lifetime experience. The Oberammergau Passion Plays with Bavaria and Austria including Salzburg, the Austrian Lake District, a journey to the Eagle's Nest, Innsbruck, Fairy-tale Castles and Munich. Don't miss out – the next plays will be in 2030.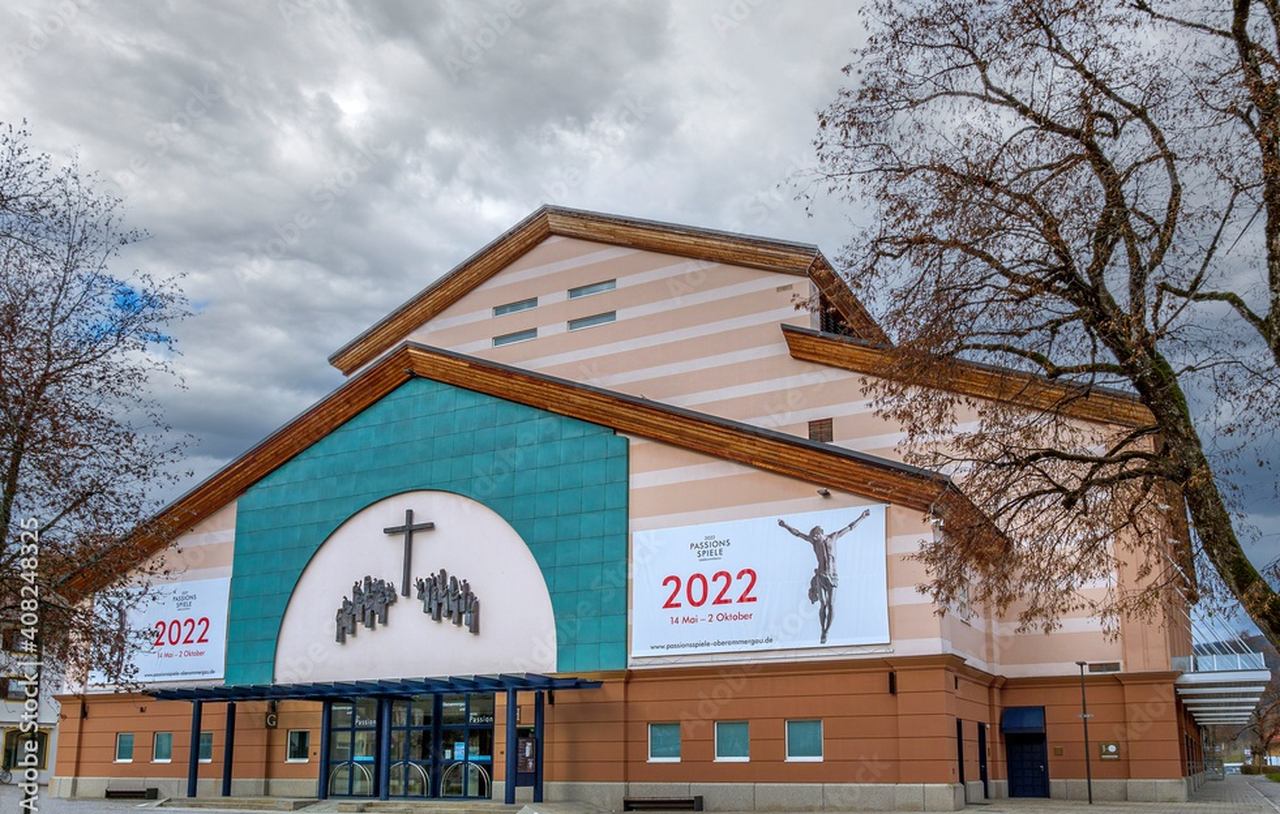 What are the plays about?
The Passion Plays started with a pledge to God in 1633, when the bubonic plague swept through Europe, with the Bavarian Village of Oberammergau not being spared. More and more citizens were succumbing to this terrible disease, so the citizens made a pledge to God, a pledge that they would act out a passion play about the suffering, death and resurrection of our Lord Jesus Christ, every 10 years, on the condition that no more inhabitants of Oberammergau were to die of the plague.
The villagers were answered by God and the deaths ceased, so in 1634 the very first passion play took place by the graves of those who had lost their lives to this vicious plague.
The promise to God was kept, with the plays being performed every 10 years thereafter. Until 2020 when the plays were disrupted by another pandemic, Covid-19.
FACT FILE
PACKAGES: DEPARTING: 1 August 2022 from Manchester or Heathrow
Tickets and 9-day Package from £1950/ $2650.
Travel to Neuschwanstein Castle, Salzburg 3 night stay, Berchtesgaden and the Eagles Nest, Innsbruck, Austrian Lake District, King Ludwig's Neuschwanstein Castle.
Tickets and 5-day Package £1350/$1822.
2 night Oberammergau Hotel Package £590/$796, Neuschwanstein Castle, 2 Nights Oberammergau Area, all transfers, optional night in Munich. Flights from Manchester or Heathrow. Services of a Tour Manager.
Tickets and 2-night package at Oberammergau Hotel £590/$796.