Sandwiched between the tourist hotspots of Snowdonia and the Brecon Beacons, are the peaceful and wild Cambrian Mountains. Truly the last wilderness in Wales.
Few visitors can be found in the solace of its rugged landscapes, sparse communities and rolling hills. But then again, beautiful things rarely ask for attention.
Don't let the coyness of the green desert of Wales deter you. This under-the-radar area has a lot to offer visitors seeking solace and unspoiled landscapes.
Discover world-class stargazing, valley walks, and thrilling cycling trails spread across parts of Powys, Ceredigion and Carmarthenshire.
Spend some quality time exploring the Cambrian Mountains area and experience its many highlights and unique features.
Marvel at the night skies
The Cambrian Mountains benefits from almost zero light pollution, making it a top stargazing destination in the UK.
Astrotourism is a burgeoning business, with multiple stargazing events held at dark sky discovery sites across rural Mid-Wales.
You don't have to be a pro-astronomer to marvel in the Milky Way. Attend a Dark Sky Wales group stargazing event and astronomy experts will guide you around the night sky. From constellations to the nebula, learn more about the mythology and science of astronomy. Why not make a weekend of it and book astay and stargaze glamping experience at luxurious Wigwam Hafren Cabins in Staylittle? Camp in style and enjoy a spot of hot tubbing under the stars.
Climb Pumlumon Fawr
Climbing Pumlumon Fawr in Wales is truly a wonderful way to escape modern life and connect with nature. The first thing that strikes you as you summit Pumlumon Fawr is the sheer remoteness of this rugged landscape. Few spectacular day hikes in the UK aren't overrun with tourists, all desperate for a summit selfie.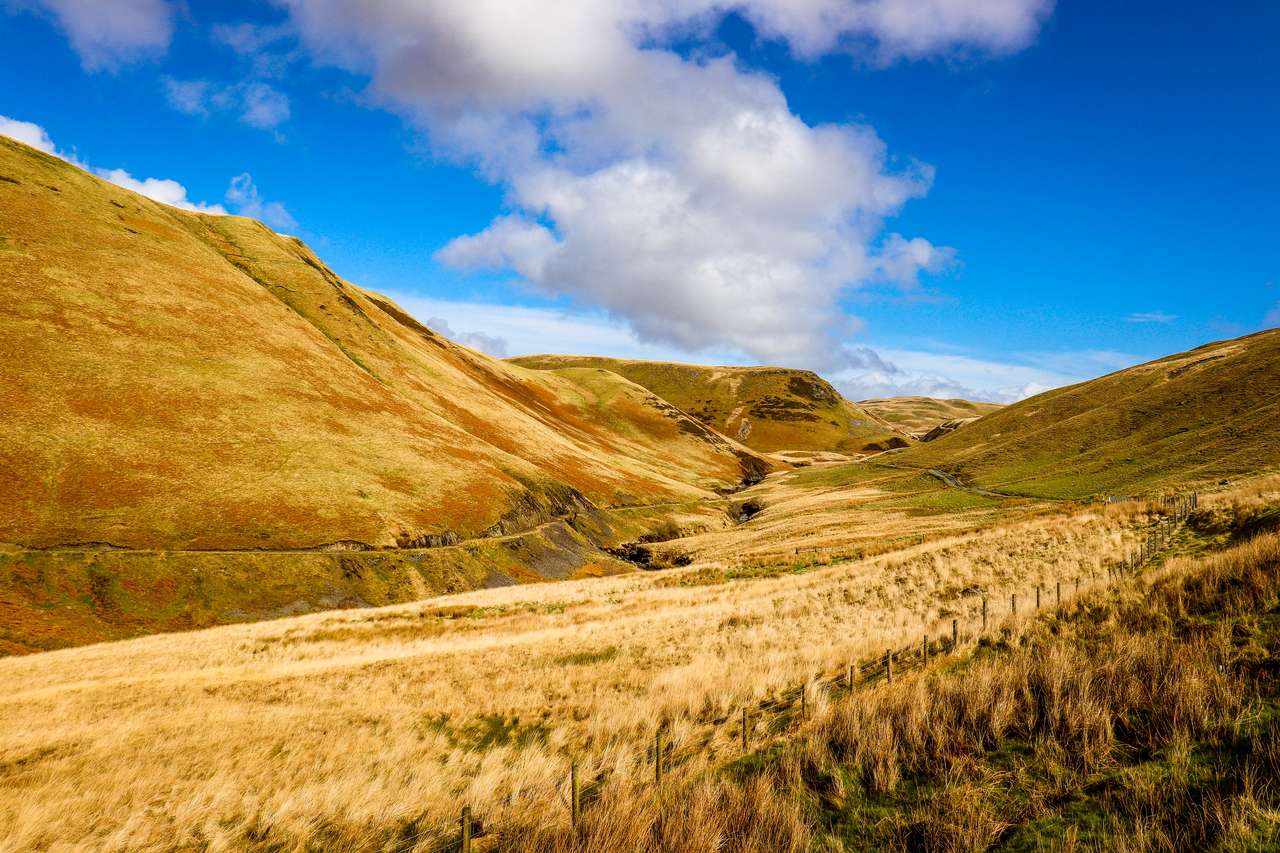 At 2468ft, it's the highest point in Central Wales and is discreetly located in Ceredigion near Ponterwyd. Be warned, you won't see any road signs for the mountain or any marked trails, you really have to be in the know for this isolated hike.
Summiting from the northern side involves trekking through deep valleys, boggy patches and boulder-strewn slopes to the copa [Welsh for summit]. The panoramic views are absolutely worth the trek through this remote terrain though.
Ride around Rhayader and the Elan Valley
Market town Rhayader is the gateway to the glorious Elan Valley, home to the spectacular dams and reservoirs of the Elan and Claerwen Valleys.
The town is keen to position itself as the home of biking in the UK thanks to its mix of thrilling on and off-road cycling routes, that are suited to a range of biking abilities.
There are a variety of long-distance, off-road and circular routes in and around Rhayader, with several routes leading into town. Proficient BMXers can also make use of the town's pump track and race around its slopes, banked turns, hips and berms.
The nearby Elan Valley offers off-road through rivers, over hills and along bridleways through some pretty epic landscapes.
Book a guided tour with MTB Wales and let the experts guide your through awe-inspiring scenery through some of most isolated parts of Wales. After a taxing cycle, refuel at the quirky Lost arc Café in Rhayader.
Make sure to order their homemade Welsh Rarebit that oozes with cheesy goodness with a hint of Welsh ale.
Go on an underground mine tour
Adventure into the dark, underground caverns of mid-Wales' ancient metal mines with Mid Wales Mine Adventure.
This special tour gives you an insight into life as a miner, working underground in the Cambrian Mountains many years ago. Be guided by an expert through the underground caverns where surviving equipment and artefacts are frozen in time, reminding us of the dark and dangerous work of silver mining in Wales. This extraordinary activity involves wading through eerie, water-filled passages and adventuring through dark, ancient caverns. It's definitely not for the faint of heart.
Watch a Red Kite Feeding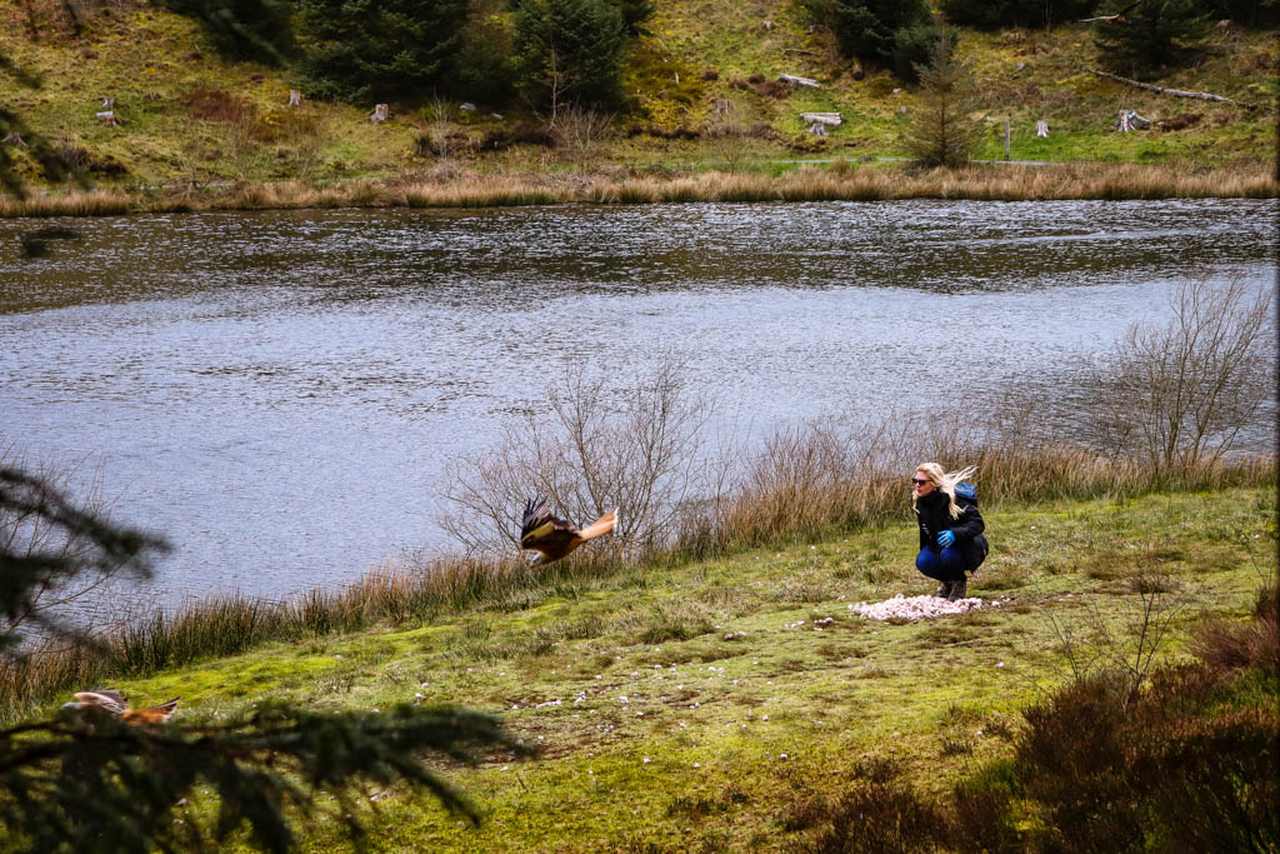 Bwlch Nant yr Arian Forest Visitor Centre in the Cambrian Mountains became a red kite feeding station in the '90s to protect the small number of red kites in the area.
The red kites are still fed by the lake to this day at 2 pm in winter (GMT) and at 3 pm in summer. You can see up to 150 kites diving for the food, it is fantastic to watch these birds in action.
Follow the Barcud Trail around the lake to find the bird hide that overlooks the feeding ara. This is the best spot to watch the feeding and try and get some dramatic photos of the swooping red kites.
After bird spotting, be sure to make use of their excellent trails and enjoy walking, running and mountain biking through natural surroundings.
Feast on the finest Welsh food at The Hafod Hotel
The Hafod Hotel is a Bar, Brasserie and Hotel in the most perfect location. It is mere steps away from the Devil's Bridge Falls. It's a proper lush hotel that's surrounded by tranquil woodlands and gorges.
Make sure to book a table at their charming Bar and Brasserie, the dishes are rather delicious and feature lots of lovely Welsh produce.
Typical menu offerings include local rainbow trout, Welsh Ale Battered Haddock, Welsh Rarebit Quiche, Welsh sirloin steak and the towering Devil's beast burger.