The world moves so quickly that we often forget to just relax and enjoy the view. Put away your phone and laptop, get comfortable and watch as the ever-changing landscapes of Europe flicker past as the train speeds seamlessly onwards. Complete your moment of tranquillity with a cup of tea or a glass of wine, and appreciate what a really good landscape can do for the soul.
Here are five of our favourite train journeys across Europe, inspired by DK Eyewitness' new book 'Unforgettable Journeys: Slow Down and See the World'.
---
More about Unforgettable Journeys
DK Eyewitness' latest hardback travel guide, 'Unforgettable Journeys' celebrates the joys of slow travel. Featuring 200 entries, DK has picked epic journeys across some of the world's most stunning landscapes. Whether it be cruising through Antarctica to observe Adélie and gentoo penguins, or trekking through Australia's rugged Blue Mountains, this guide is there to inspire and inform. The book is organised by types of transport, including hiking, biking, train, car and boat.
The stunning images alone are bound to get you reaching for your passport and planning your next adventure.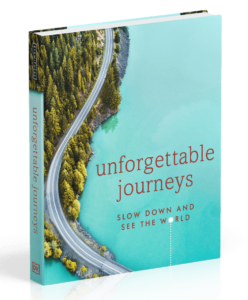 CLICK HERE TO PURCHASE UNFORGETTABLE JOURNEYS
---
Interrailing, France to Italy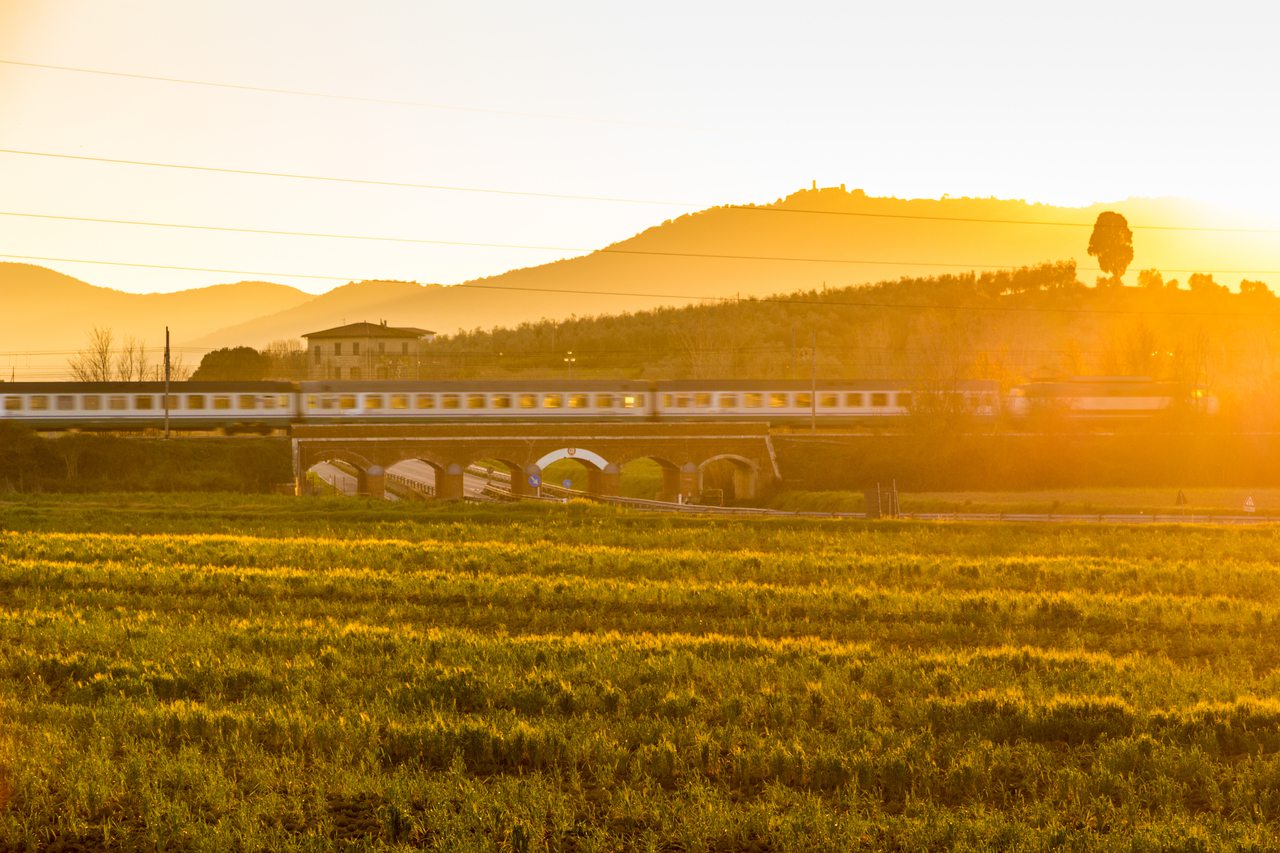 Start/Finish: Paris-Rome
Distance: 776 miles
Time: 5 days
Train travel through Europe is an adventure unto itself, and you can book an Interrail pass lasting between one and three months with access to over 40,000 destinations across 33 countries.
It can be hard to know where to start, so we recommend beginning with a cultural and culinary odyssey through France and Italy. Start off in Paris, the "City of Lights, Love, and the Louvre" and have a wander through the tangled streets of Montmartre before boarding the train to Lyon. Catch a glimpse of the Eiffel Tower as whizz along to the culinary capital of France, where you can sample a saucisson brioche (a fancy, French sausage roll). Next stop is Milan, then you will head south through the Emilia-Romagna countryside to Bologna.
Grab a window seat as you journey through Tuscany and watch as the rolling vineyards and cypress trees unfold outside your window, before disembarking in Florence. The final stretch of the journey will take you past the pretty medieval city of Siena and on to Rome, which holds the key to one of history's most fascinating civilisations.
More info: www.interrail.eu
Glacier Express, Switzerland
Start/Finish: St. Moritz – Zermatt
Distance: 180 miles
Time: 8 hours
Discover Switzerland's alpine landscapes with this high-mountain rail route, starting at the sunny ski resort of St. Moritz and ending in Zermatt, home of the Matterhorn, The Jewel of the Swiss Alps. The Glacier Express began in the 1930s and has earned the accolade of Europe's slowest express train (at an average speed of 39 km/h or 24 mph).
You certainly won't be getting bored, as the scenery is otherworldly. Snake past frosted lakes, over historic viaducts, and past jagged peaks. From your window seat, you'll get a glimpse of the Rhine Gorge, affectionately dubbed Switzerland's Grand Canyon. You'll also pass through an impressive 91 tunnels, each leading to a new natural spectacle.
More info: www.glacierexpress.ch
Venice Simplon-Orient-Express, UK to Italy
Start/Finish: London-Venice
Distance: 967 miles
Time: 2 days
Immerse yourself in the golden age of travel and step aboard the gleaming blue carriages of the Venice Simplon-Orient-Express. Immortalised by authors including Agatha Christie and Ian Fleming, the Orient Express and its unrefined luxury and window to the past.
Cabin stewards dressed in royal-blue uniforms greet you when you arrive on the platform at London Victoria station. Once onboard you are encouraged to mingle as smartly-dressed waiters serve delicious cocktails.
Your 24-hour journey will take you through England, France and Switzerland, before gliding through the Lombardy region of northern Italy, and finally on to Venice, where you can enjoy afternoon tea overlooking the city's grand canal. Take your trip to the next level by partaking in a three-course meal with matching in the brocaded piano lounge.
More info: https://www.belmond.com/trains/europe/venice-simplon-orient-express/
---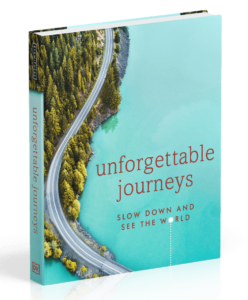 ---
The Jacobite, Fort William to Mallaig round trip, Scotland
Start/Finish: Fort William – Mallaig – Fort William
Distance: 84 miles
Time: 5.5 hours
A perfect family adventure, the round trip aboard the Jacobite Steam Train takes travellers along the West Highland line running north from Fort William. The seasonal tourist train starts near the highest mountain in Britain, Ben Nevis, and trundles through Scotland's rugged glens, past craggy coastlines and inland lochs. The highlight has to be the journey along the 21-arch Glenfinnan Viaduct, made famous by the Hogwarts Express in the Harry Potter films.
When the weather is good, the train stops along the way for photograph opportunities. It takes around two hours to get to the fishing port of Mallaig, and travellers have an hour and a half to explore the port and enjoy some fish and chips before re-boarding the train and returning to Fort William.
More info: https://westcoastrailways.co.uk/jacobite/steam-train-trip
Oslo to Bergen, Norway
Start/Finish: Oslo – Bergen
Distance: 308 miles
Time: 6.5 hours
This picturesque journey through Norway is best enjoyed in the Autumn when snowfall has fallen on the mountain peaks and the landscape is awash with fiery reds, burnt oranges and golden browns. Starting in the capital, Oslo, the bustling coastal city soon gives way to vast swathes of farmland and old-fashioned buildings.
Trains have been running in Norway since 1908, a great technological feat as more than 180 tunnels had to be carved into the dense mountain gneiss. During the journey, you'll head up through the frosted Hallingdal Valley and on to Finse, the highest train station in Norway at 1,222 meters, and the landscape is transformed into a winter wonderland. The train will then shuttle down to sea level past Myrdal station and onwards to its final stop, the former capital city of Bergen.
More info: www.vy.no
Discover more about these trips and over 200 others in Unforgettable Journeys, out now in all good bookshops and available on Amazon.
---
Disclaimer: This article is sponsored by DK Eyewitness