When two men from the Czech Republic decided to build a hotel hundreds of miles away on a small beach resort in East Africa's Zanzibar they never imagined how problematic following their dream would be. They could hardly speak the local lingo and it took three years of haggling just to procure the necessary permits.
They employed 200 local workers and began to create their vision of a luxury beachside resort even though they had not an iota of experience in construction. Their style was pretty hands on, but their inexperience, inevitably, led to disappointment when their imagination and the reality differed. After two years of building they realised there were flaws and demolished everything only to start again.
Later than hoped and with the help of architect Barbara Mluvkova, the duo have finally launched the Tulia Zanzibar. Their offering is an all-inclusive 5* boutique beach resort. It's pretty exclusive with just 17 bungalows. Each is made of local stone and wood, and has its own path that leads through the lush gardens to its door.
Click on the image to enlarge:
Imagine waking up everyday to the sound of the torquoise waters of the Indian Ocean lapping onto the Pongwe beach just 10 steps away from your bungalow.
There are no meal times which means you can dine in the resort at restaurant any time you like, and snacks are available all day long. And if you fancy a change of scene and even more seclusion you can have it. A short walk along the secluded beach there's a tent with cushions and even a mini bar. Your butler will take you there with a gourmet picnic and later when the day slips away, your butler will collect you to escort you back to your bungalow.
Every day with the tides the water retreats for hundreds of meters in places to reveal a the lagoon floor of sand, coral and seaweed. This is an incredible opportunity to explore the Indian Ocean on foot and watch as locals living the surrounding villages, earn their living by fishing and seaweed farming in the lagoon.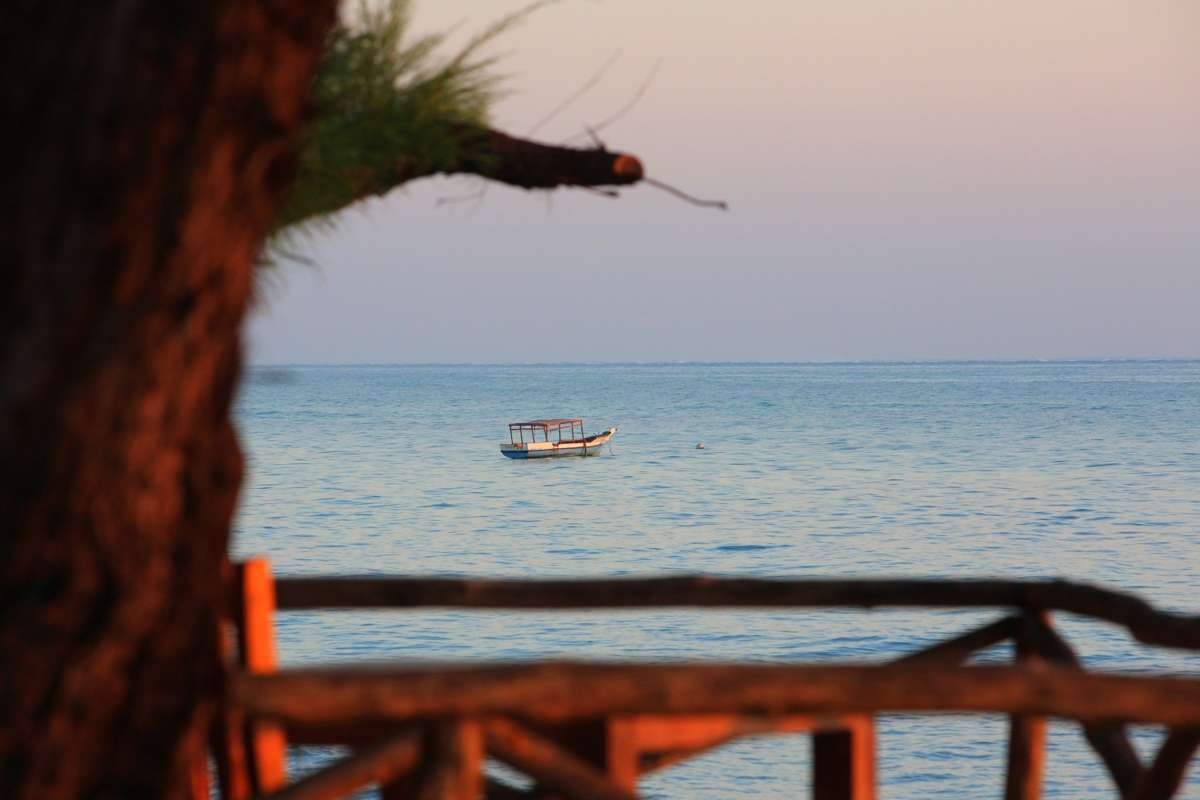 This is a peaceful, sun-drenched resort but you can weave in some activities with excursions into town, dolphin watching, forest tours into the Jozani forest, home to the colobus monkey and a safari in Kenya and Tanzania.
---
---
---
Disclaimer: this article was sponsored by Marco Polo travel agency