Do you have friends or family who love travelling? I always feel a beauty travel gift makes a lovely present. Here's a few good ones I have spotted this year.
Mini straighteners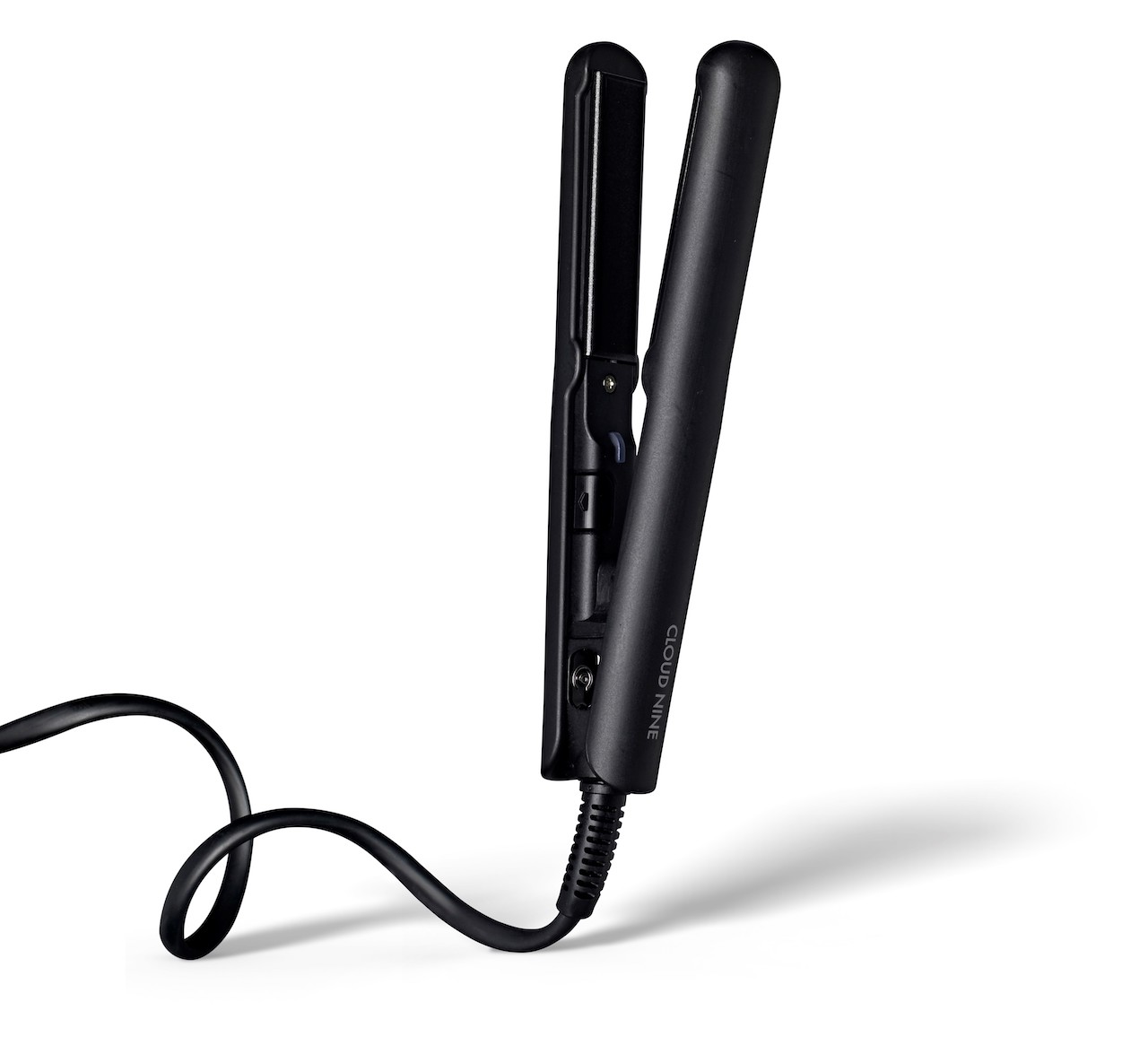 I never go on a trip without my mini straighteners. These don't take up much room, but are invaluable for a quick fix sorting out of irritating sticky out bits of hair as well as misbehaving fringes. I do think this makes a super present. I use the Cloud nine micro straighteners £58.75 from Amazon.
Mac makeup mini set of lip glosses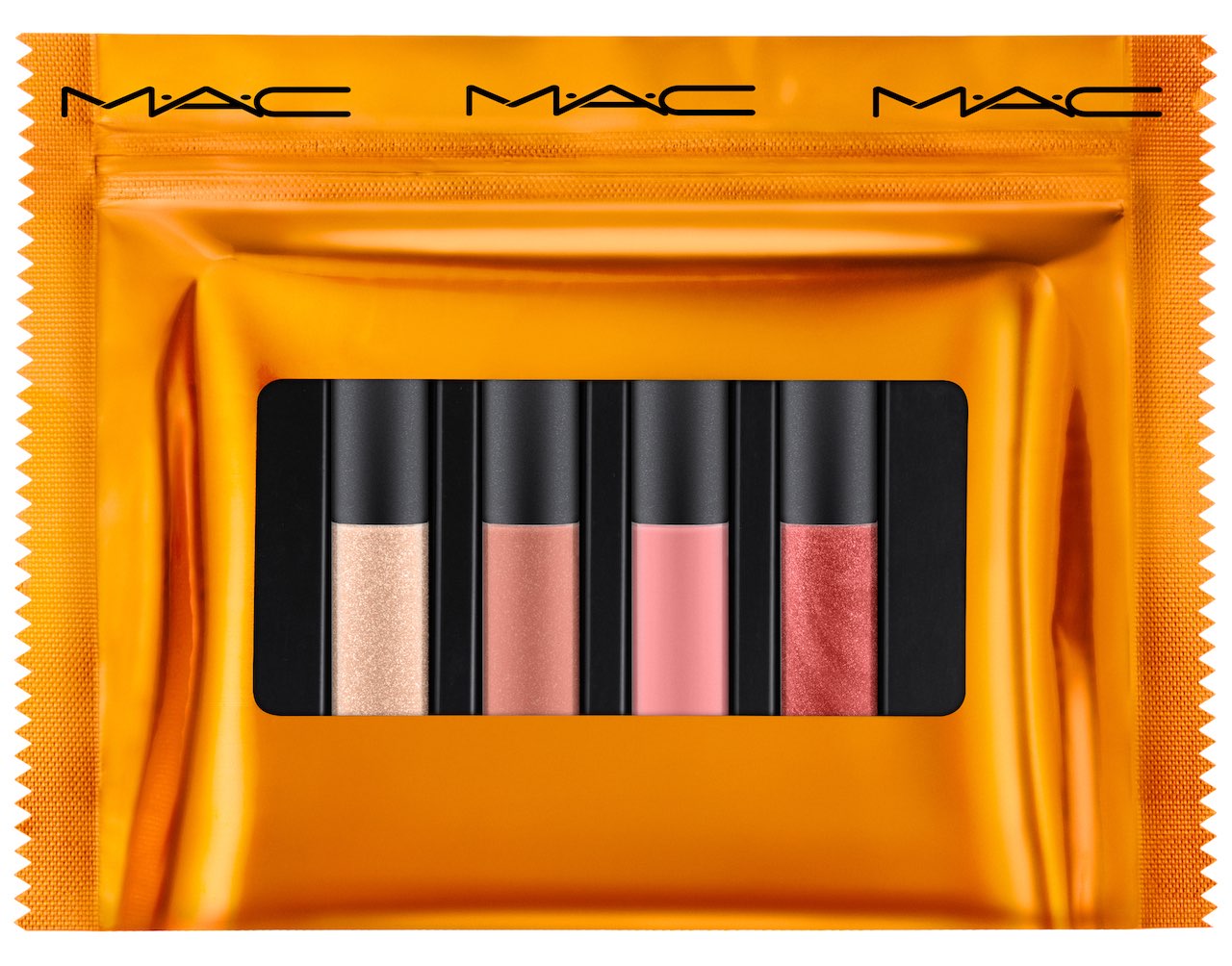 This Mac makeup mini set of lip glosses are a fab girly present. You can't go wrong with a Mac lip gloss. Shiny Pretty Things £25 from Mac stores.
Mini eye makeup palette from W7 cosmetics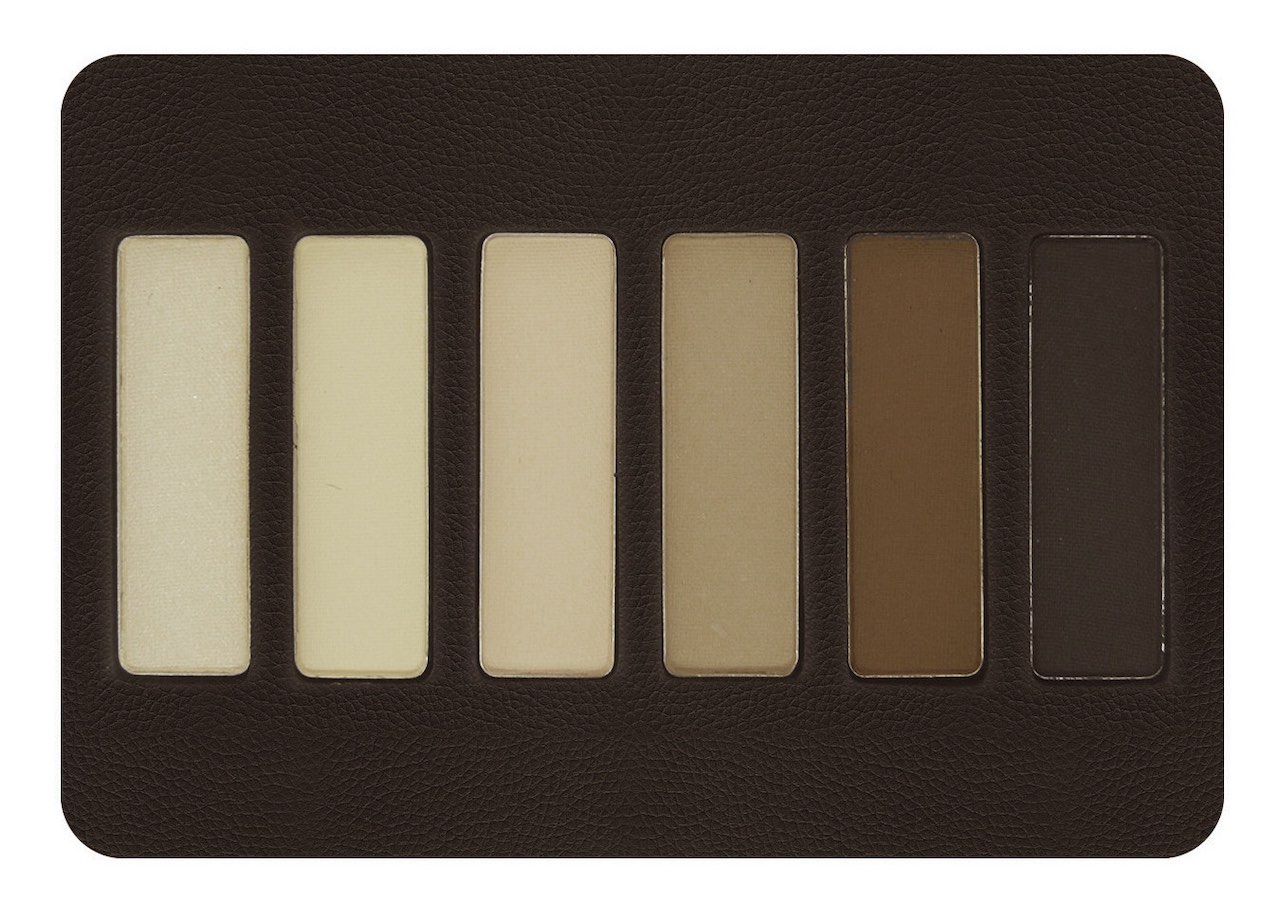 Have only just discovered this brand. Love this natural earthy coloured 'In the Mood' mini eye makeup palette from W7 cosmetics.  A little tip, you can always use the eye shadow colours as eyeliner by damping your liner brush in a little water, then using the dark colours. It also can double up as an brow kit which can be used the same way by dampening a brow brush. All round a good travel product! £6.95 from W7 cosmetics.
Travel kits for hair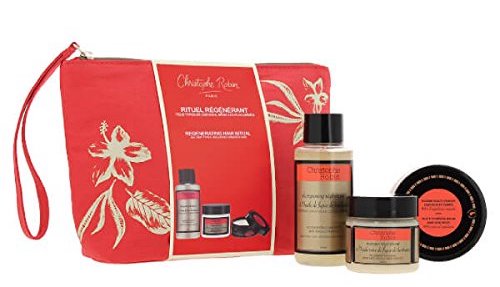 Christophe Robin is a well known French colourist who has brought out his own beautiful hairdressing range. This year he has a small selection of travel kits for hair. My favourite is the Regenerating Hair Ritual Travel Kit which comprises shampoo 75ml, a deep conditioning balm with rare prickly pear oil 50ml and a hair mask, also 50ml, all for £45.00 at Net-A-Porter.
Kneipps bath crystals and mineral salts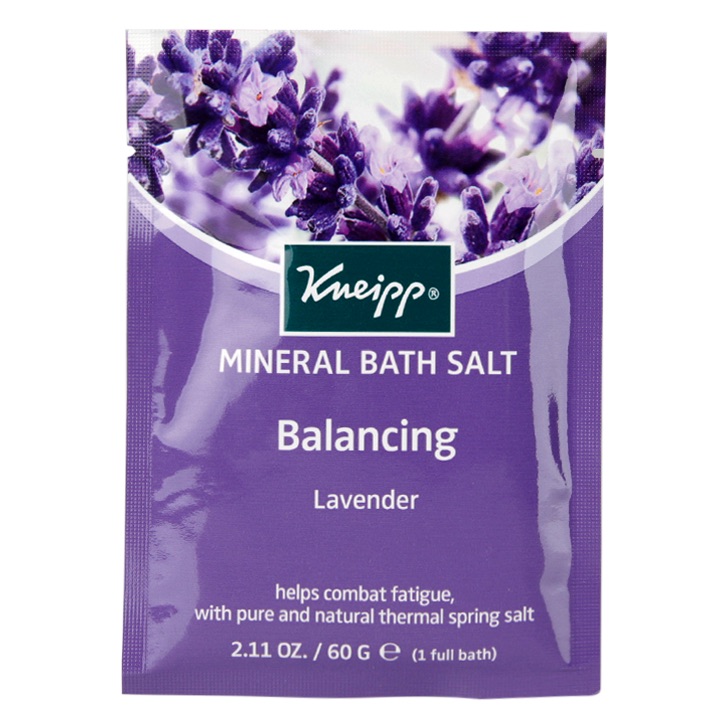 Travellers tend to do a lot of walking, after which nothing beats returning to your hotel room for a long soak in the bath. These Kneipps bath crystals and mineral salts are begging you to take a long relaxing soak. £1.95 per sachet from Holland and Barrett.
The Bare Minerals Galactic Glow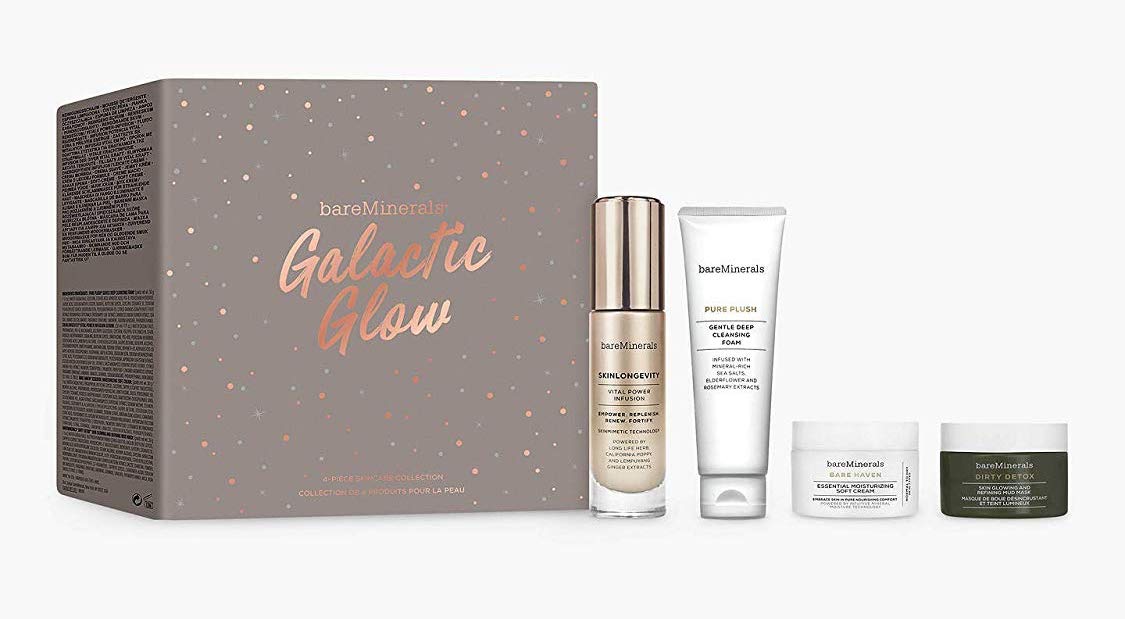 Want to help your friends keep their skin glowing? This is a super gift. The Bare Minerals Galactic Glow, £39.00, is a limited edition collection of skincare essentials for glowing skin. Designed for normal to combination skin types, this set features everything you need in travel size to cleanse, treat, moisturize and detox.
Eucerin Skincare
For your friends who are worried about the aging effects of the sun, here's a lovely little Eucerin Skincare gift set. It's an advanced range of anti-aging skincare with super hydrating Hyaluronic Acid in day and night creams to pump up the appearance of even the deepest wrinkles. It's available from Boots this Christmas (£20).
The Electric hairdressing range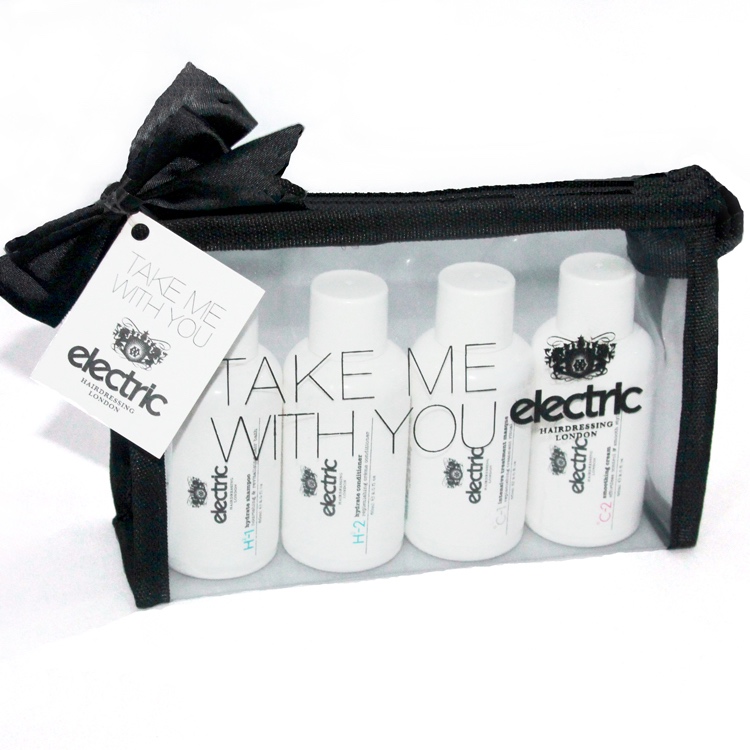 I do love to take little bottles of hair care on holiday with me. The Electric hairdressing range now includes a "Take Me With You" travel kit comprising shampoo, conditioner, smoothing cream + hair mask in 60 ml mini bottles. Cute! Cute! Cute! £20.50
Face sheet mask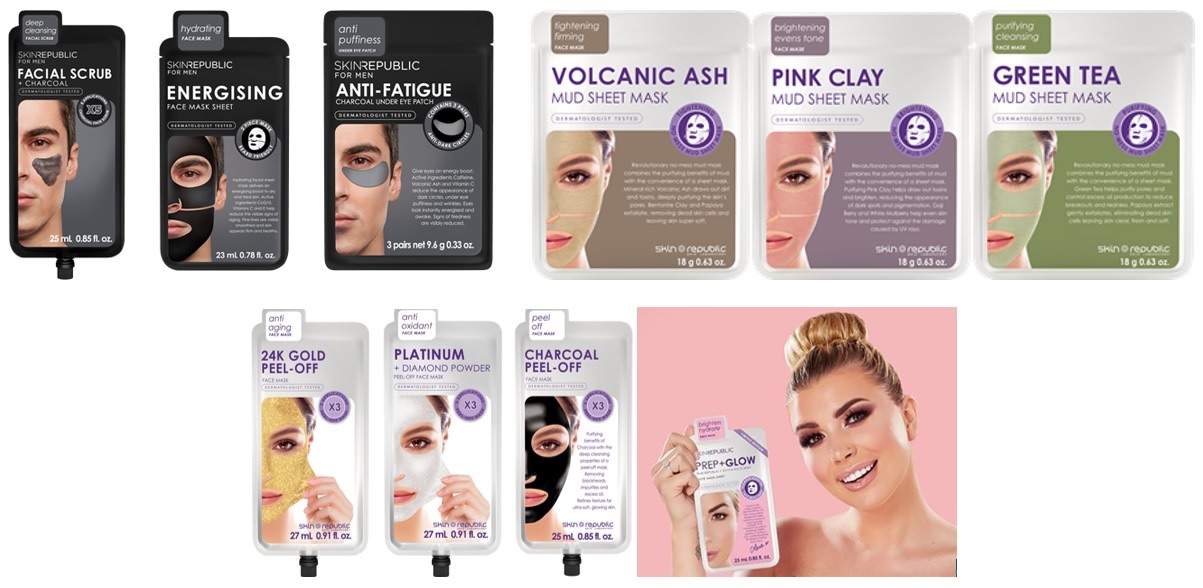 If you really want your friends to make the most of their relaxing crystal filled bath time, why not include an extra special face sheet mask. These are a lovely new idea; a spun lace sheet mask infused with Hyaluronic Acid to replenish moisture in dehydrated skin and collagen to plump and smooth the skins surface. Skin Republic offer these innovative skin masks from £5.99.
Jet Set Beauty Case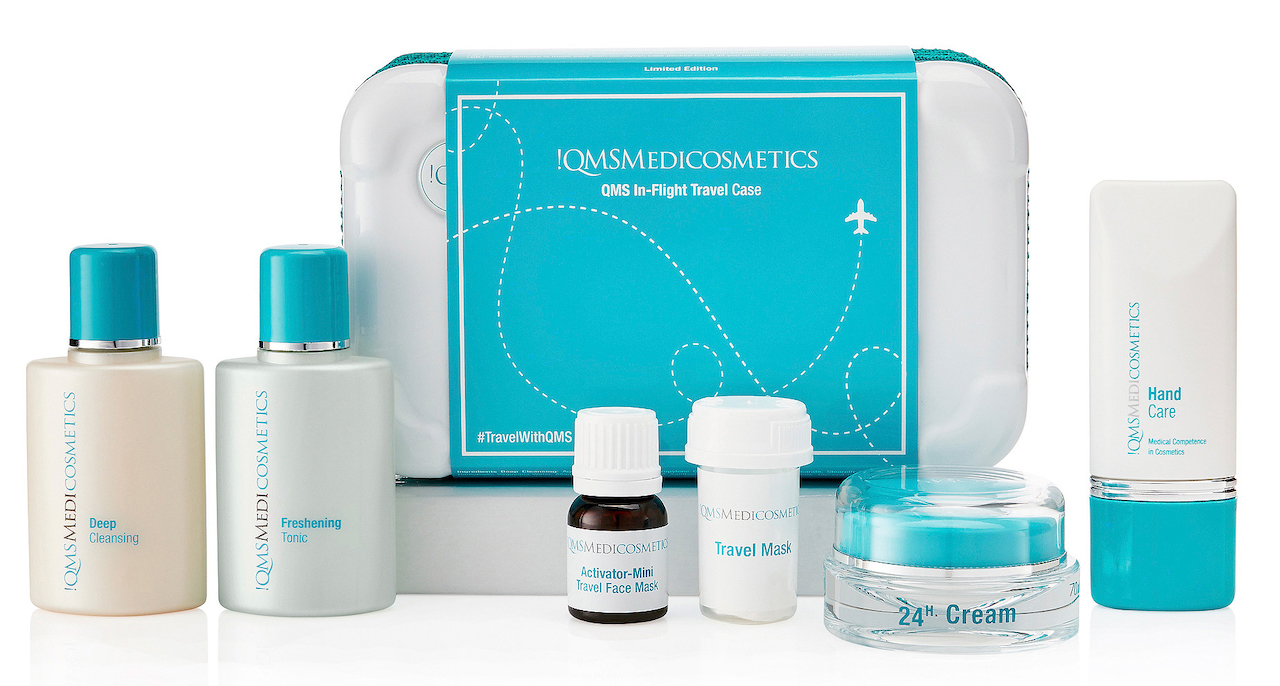 Here's another little skin care product. QMS call their Jet Set Beauty Case "the perfect packing essential". They have included travel size deep cleanser, freshening tonic, mini travel face mask and a lightly tinted sport active cream. This pack of high quality products can be purchased for £86 from QMS Medicosmetics.
Travel Essentials for men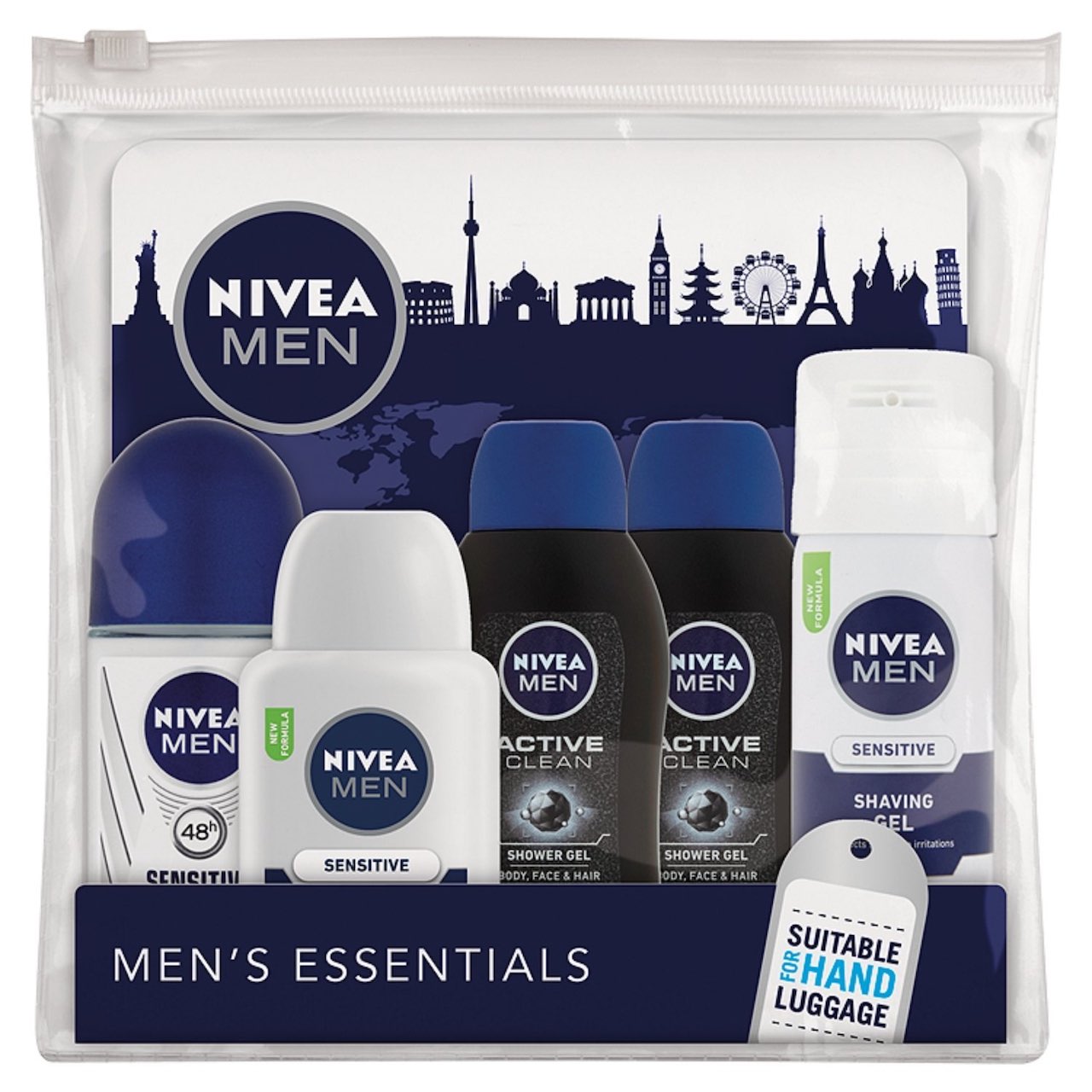 I do love Nivea products and their Travel Essentials for men is a great little gift set from £6.50 on Amazon. This is suitable for hand luggage and includes shower gel, sensitive anti-perspirant and sensitive shaving gel all 50ml as well as a 30ml after shave balm. Nivea are good for basic women's gift sets too.
Burt's Bee Beauty Basics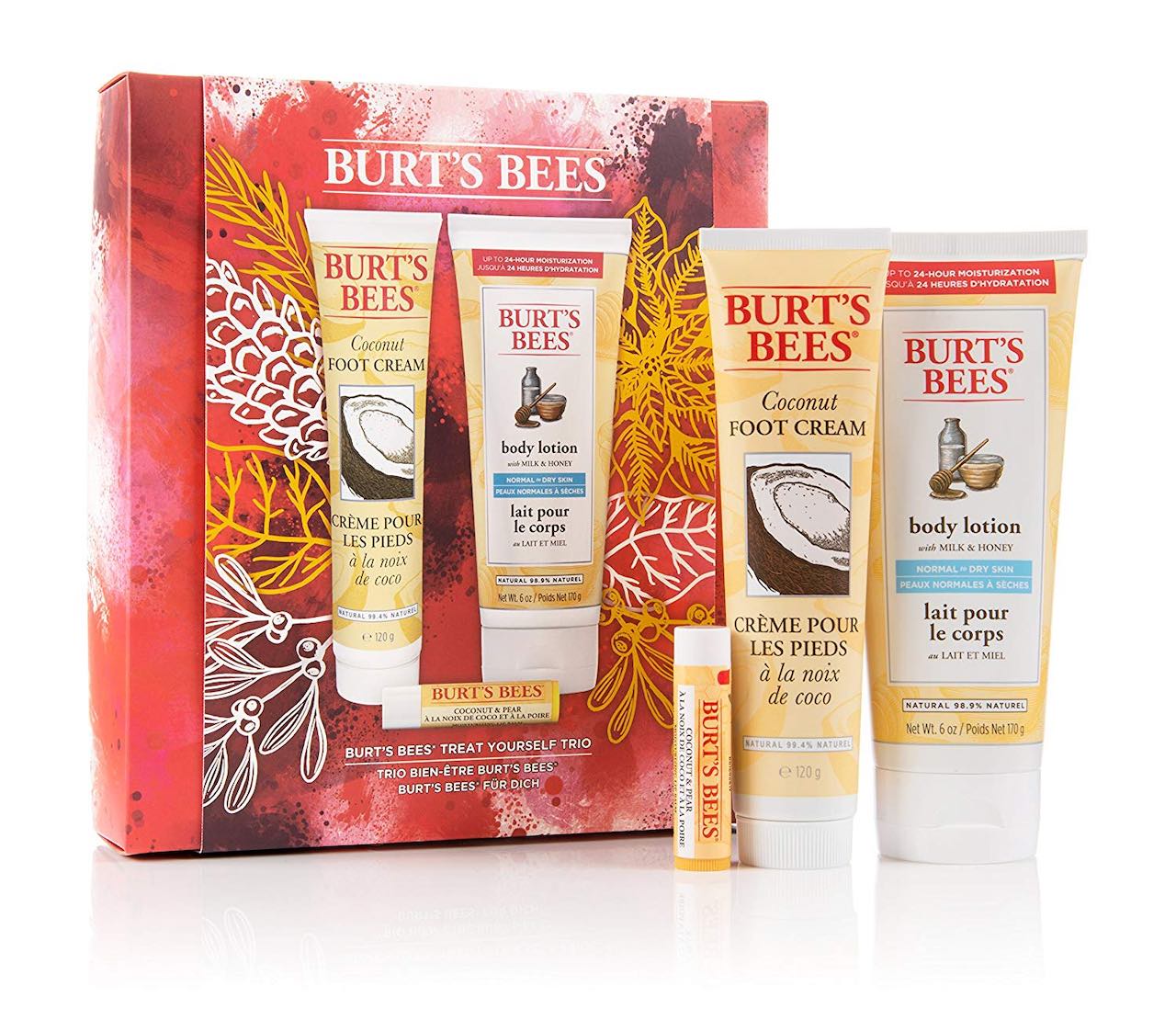 I'm a fan of Burt's Bees products and they have a couple of cute products for the traveller. Their Beauty Basics Gift Set includes a vitamin E & peppermint lip balm, a tinted lip balm, a matte lip crayon and a mini packet of makeup wipes. The Burt's Bees Treat Yourself Trio features a foot lotion, body lotion and a lip balm. So good after a day's sightseeing.
There's so much available, so have fun choosing. I hope some of these ideas will be useful.