I am sure you have all experienced the stress of packing. As a frequent business traveller I often have the same dilemma: try and stuff as much as I can into the standard-size hand luggage or having to check in a large bag.
That was until I came across Gate8 Garment Mate, a lightweight, folding bag with a detachable laptop case.
The bag measures 53 x 36 x 15 cm, which is the standard hand luggage size. It weighs just 3.1 kg, so with most airlines allowing 10 kg hand luggage, I have 6.9 kg left, more then enough for a suit, couple of shirts, pair of shoes and a laptop. It costs £149, but you can see this is quality: made of premium ballistic polyester, with super strong YKK zips and a lifetime warranty.
As I unfolded the three parts of the main case, I found a multitude of pockets – for all my ties, socks, underwear and accessories – and even a dedicated pocket for a pair of shoes.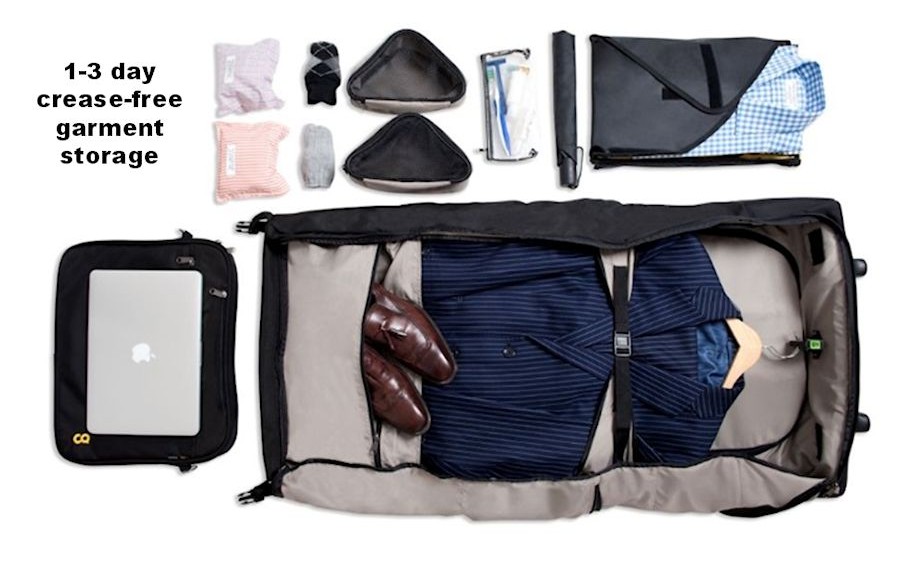 The main compartment can efficiently take up to two suits or 5 shirts and keep them crease free. There was also one little clever add on, hidden in one of the zipped pockets: a detachable hook, so you can hang the case directly into your hotel wardrobe without having to unpack everything.
I especially liked the detachable "zip-away" laptop case. It means I can leave the main bag at the hotel and take just the laptop with me for the meeting.
In my opinion, this is a very clever piece of business luggage.
Price: £149.00 & FREE Delivery in the UK – CLICK HERE TO BUY
---
Read also: Cabin hand luggage reviewed: which is best for you?