When visiting the imperial and rather majestic city of St Petersburg, it makes sense to stay in a palace. The Four Seasons Lion Palace hotel, located in the historic Admiralteysky district on Voznesensky Prospekt offers a right royal experience.
Two Renaissance marble lions stand on either side of its imposing neoclassical entrance (hence the name). Originally sculpted for the Medici family in Florence by Paolo Triscorni, they lead the way into a property that has been magnificently restored to its 1820's glory when it served as the Lobanov-Rostovsky Palace. The public areas are a melody of bronze, gilt, marble, walnut panelling, ornate moulding and gold-leafed ceiling work.
With views of St. Isaac's Cathedral from its fifth floor rooms, and its proximity to the world-famous State Hermitage Museum, this hotel is the perfect base to explore the city.
Who For?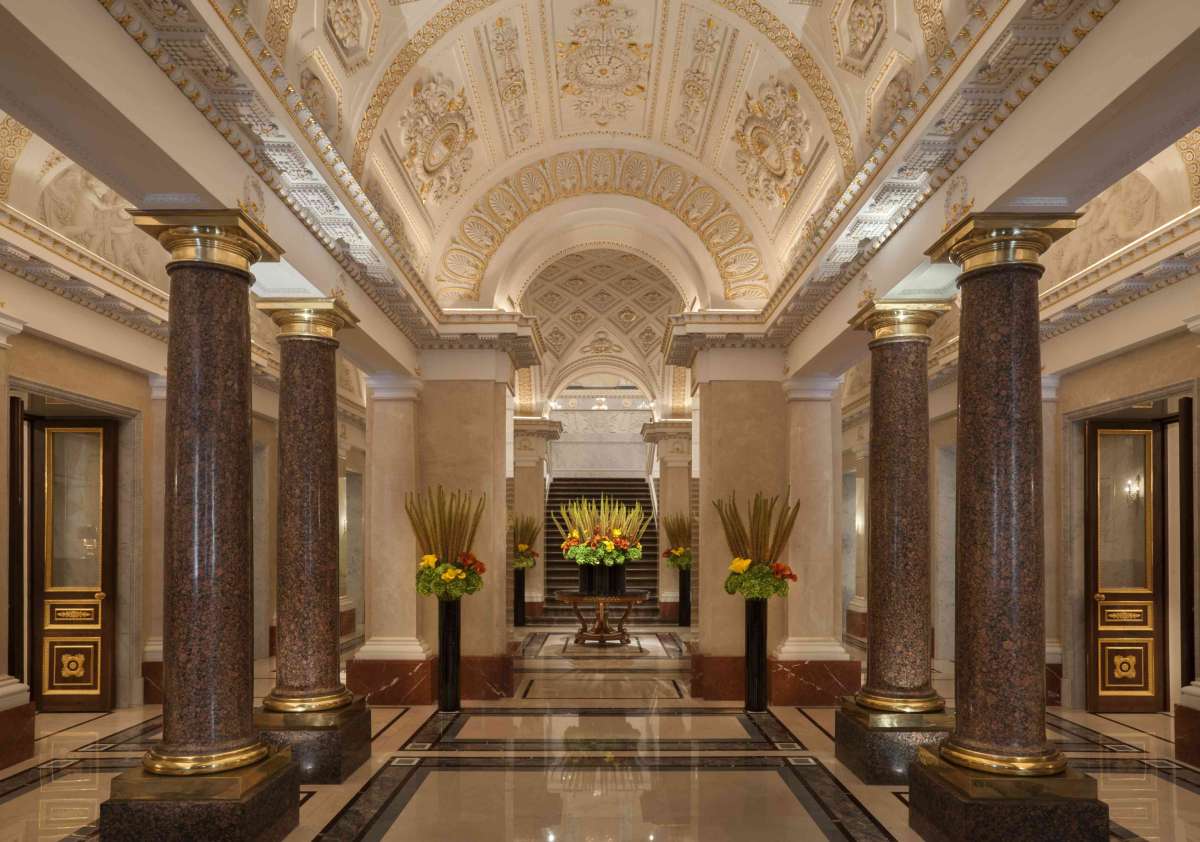 If the thought of living like Russian royalty sounds appealing this hotel delivers. This palatial property is no musty relic and offers cutting-edge facilities that meet the expectations of the 21st century jet set.
Accommodation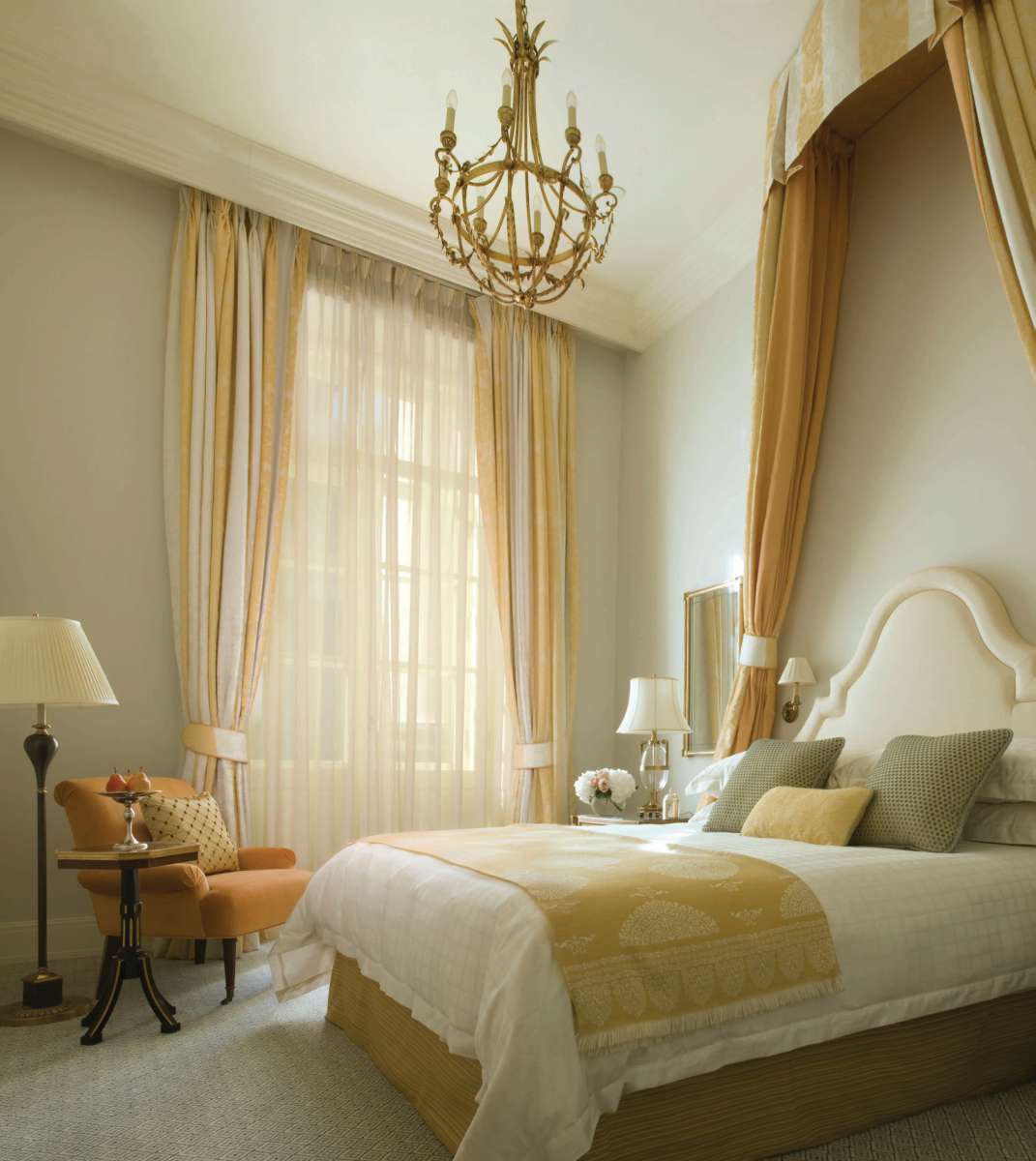 The Four Seasons has 154 rooms and 26 suites, spread over five floors. They have elegant period furniture, rich textiles, and marble bathrooms. Many of the rooms have views over St. Isaac's Cathedral (which is right next door), the Admiralty Building, or the park. All the mod-cons are here – including some rooms with heated balconies that are warm even in winter, but subtly presented, so they won't detract from your imperial fantasies.
Facilities
The four-level Luceo Spa is constructed within the triangular courtyard of the original Lion Palace is a truly unique setting. The spa offers a banya (Russian bath), a range of therapies, popular with non-residents as well as with hotel guests, and whether you book in for a treatment or not, you can enjoy a swim in the adults-only pool, which is bathed in sunlight from the glass roof. On chilly winter days, it's a warm sanctuary for lounging.
Food and Drink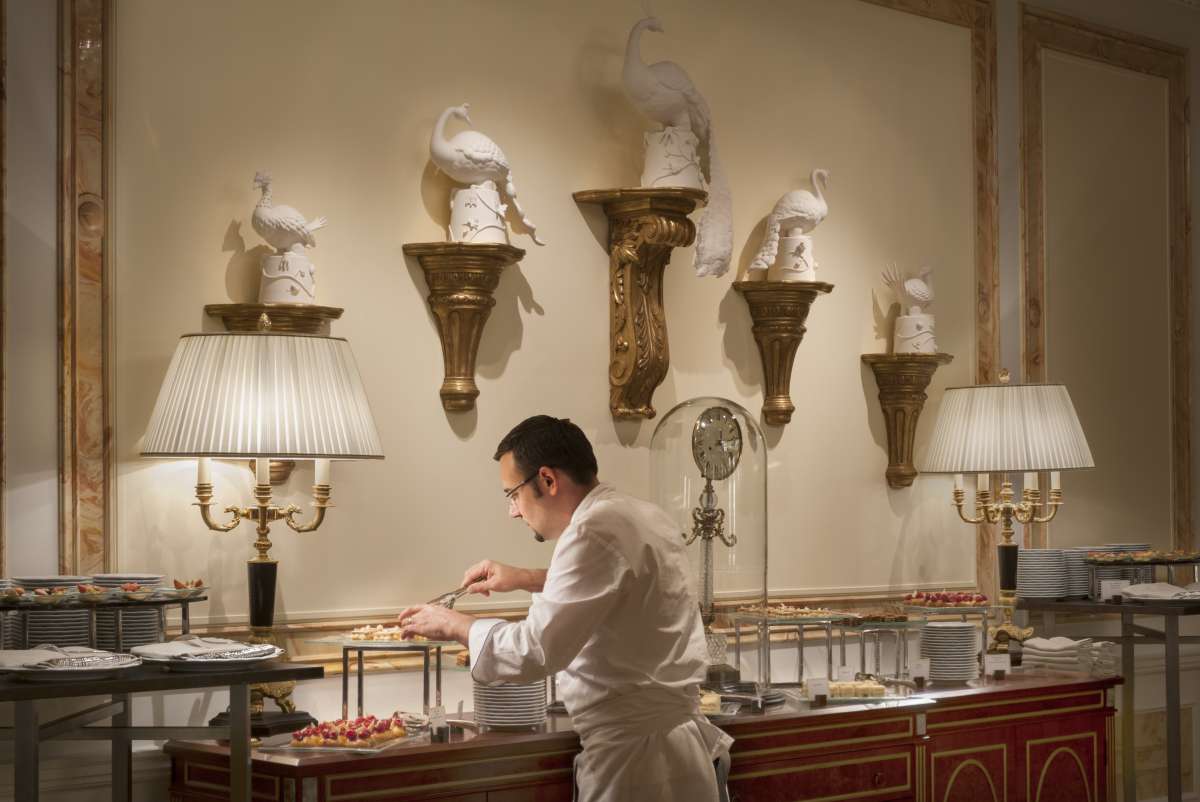 There is room service of course and light meals and breakfast are served in the airy setting of the atrium, where the period architecture and delicate colour scheme transport you back in time. A pianist playing completes the scene.
Food is contemporary but you can feast on old Russian favourites (at breakfast in the Tea Lounge try syrniki which are fried pancakes and pirozhki, deep fried buns with various fillings) and sample contemporary Japanese delights at the chic Sintoho Restaurant, or have an Italian meal at Percorso, known for its wine cellar. Imaginative cocktails are created are served in the cosy Xander Bar, which often hosts award-winning visiting mixologists from across Russia.
What's Nearby?
St. Petersburg's foremost attraction, the State Hermitage Museum, is within a five-minute walk of the hotel. Also close by are the Russian Museum, the Church of the Saviour on Spilt Blood (a monument to the martyred Romanov tsar), St. Isaac's Cathedral, and the Mariinsky Theatre. The privately-owned Faberge Museum, situated in the beautifully restored Shuvalov Palace, is yet another jewel in the crown of St. Petersburg, and in addition to the main collection (previously owned by Forbes) there are also temporary exhibitions: when we visited, original artworks by Frieda Kahlo were on display. Slightly further afield are the Fortress of St. Peter and Paul, and the Yusipov Palace, where Rasputin was most likely murdered.
Wi-Fi
Wi-Fi is available throughout the hotel.
Room Rates
Start at 12,700 RUB for a double room with courtyard view.
Value for Money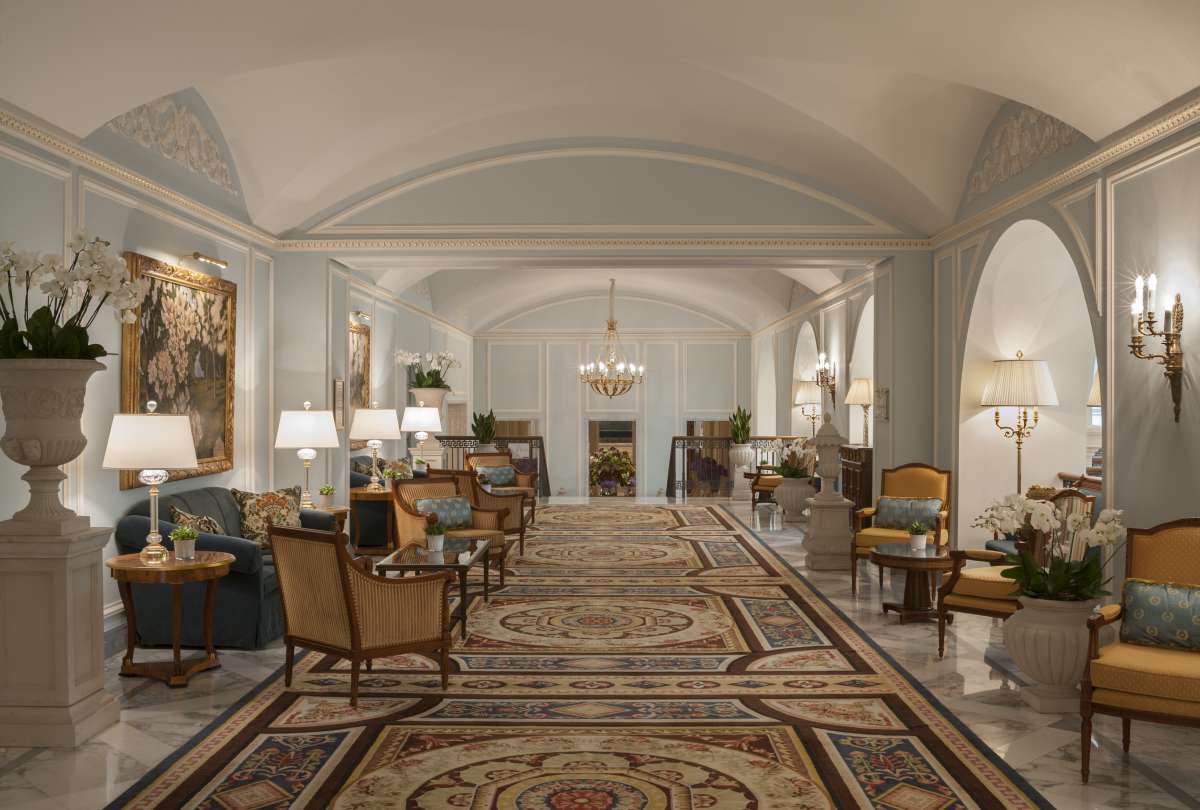 This has to be one of the best-priced Four Seasons properties in the world, and it offers a rare opportunity to stay in opulent surroundings for an exceptionally affordable price.
Getting There
The Four Seasons is situated on St. Petersburg's Voznesensky Prospect, right in the city centre. Pulkovo International Airport is 9.5 miles away, and the transfer takes 45-60 minutes by car. There is an excellent high-speed train service from Moscow, which comes into  St. Petersburg's Moskovsky Station.