If you have never been to Andorra, and perhaps can't even place it on a map, you've missed a trick. It's time to improve your geography, and to add another country to your list.
Andorra is one of Europe's micro-states, tucked into the border between France and Spain. Part of Europe but not the EU, it was traditionally considered as a tax haven, but in recent years the economy has diversified away from agriculture and banking to embrace major developments in tourism.
Mountains and lakes, historic buildings and museums, quaint villages and year-round opportunities for outdoor activities abound, and with easy access via airports in Barcelona and Toulouse, Andorra is indisputably one of Europe's best kept secrets. On arrival all you need to do is sit back, with a glass of duty free champagne in hand, and plan what you want to do.
Must visit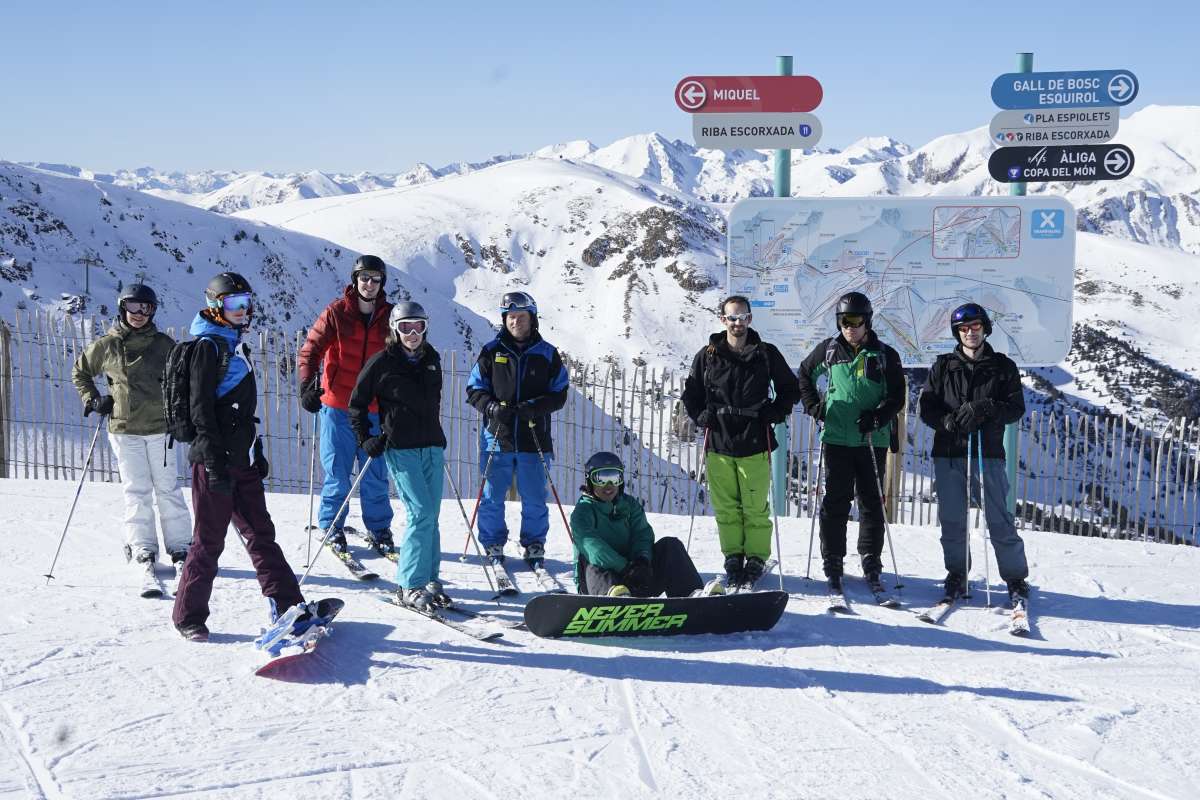 You come to Andorra for the mountains. The country has a stunning mountainous landscape – the average elevation is 1,996m – and whilst skiers and snowboarders flock here in the winter to make use of the snow, the natural geography makes it a superb summertime destination too.
Click on the image to enlarge:
Once the snow melts, the ski slopes of Grandvalira become the highest golf course in Europe; the Soldeu Bike Park has more than 100 km of free-ride, cross-country, endure and slope style routes; you can camp by the side of glacier-fed streams; and there are numerous walking trails, all with picturesque picnic stops.
There are 13 Via Ferrata routes, which combine trekking and rock climbing, and for an unforgettable experience, you can even scramble these routes at night! Beginners should try the Creu de Noral or Sugudet from Ordino; but if you're a serious climber and want something to get your teeth into, the Canal del Grau from Canillo is said to be fiendishly difficult.
Must eat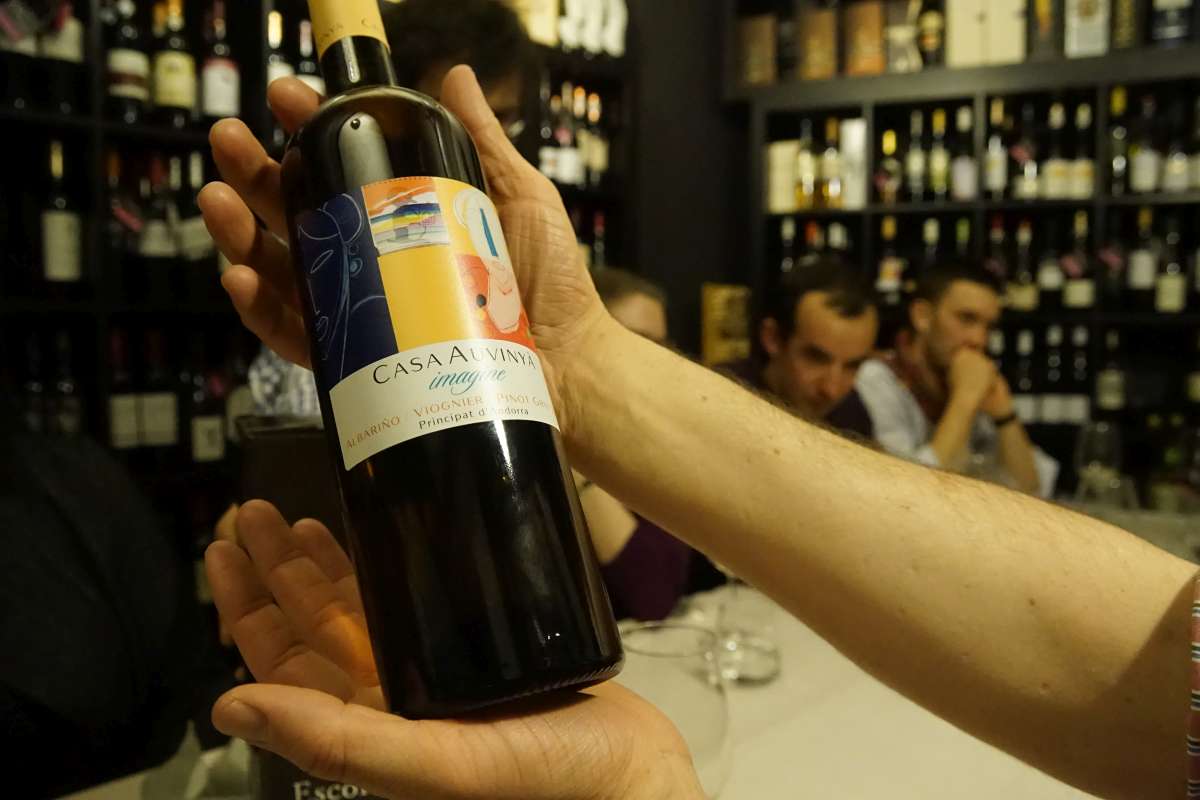 Andorra was, until very recently, a predominantly agrarian society, and so locally-sourced meats and vegetables feature highly on most restaurant menus. The cuisine is akin to that in neighbouring Catalonia, but possibly a little more hearty. At L'Enoteca, a traditional restaurant in Andorra La Vella, the capital of Andorra, typically Andorran dishes on the menu include duck breast with pear and Muscat reduction, pork cheeks with crayfish, and Iberian pork in spices.
Although rarely exported, Andorra also produces some of its own wines. The wineries to look out for are Borda Sabaté 1944, Casa Auvinyà, and Celler Mas Berenguer. Remember that there's no duty on alcohol in Andorra, so you can afford to drink unusually fine wines.
Must chill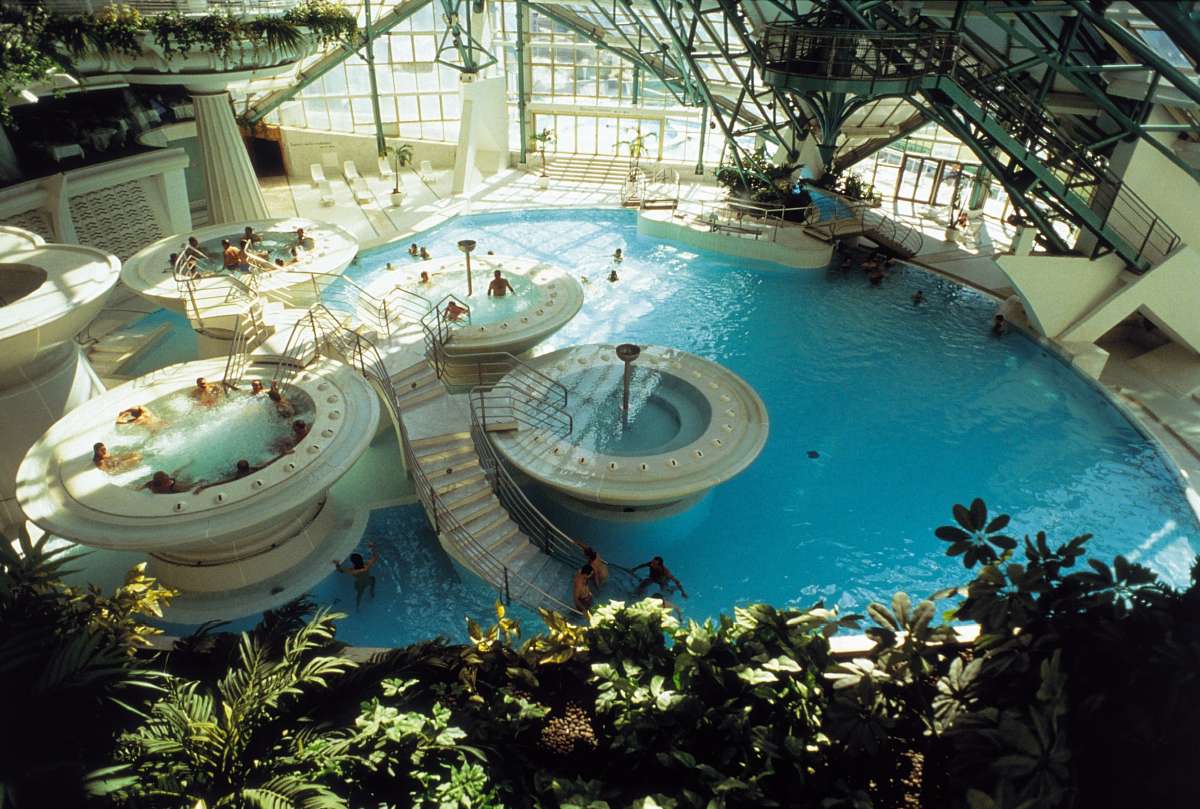 Andorra's geography means that thermal springs naturally occur across the country, and people have certainly bathed in them for hundreds of years.
In Andorra La Vella you'll find Caldea, which is the largest thermal bath complex in Europe. The water comes up from below the ground at a 68ºC, and then is cooled to a variety of temperatures for the different pools. In addition to jacuzzis and saunas, there are also bubble beds and warm marble slates, Indo-Roman baths, and a divine-smelling pool with fresh grapefruits bobbing about on the surface.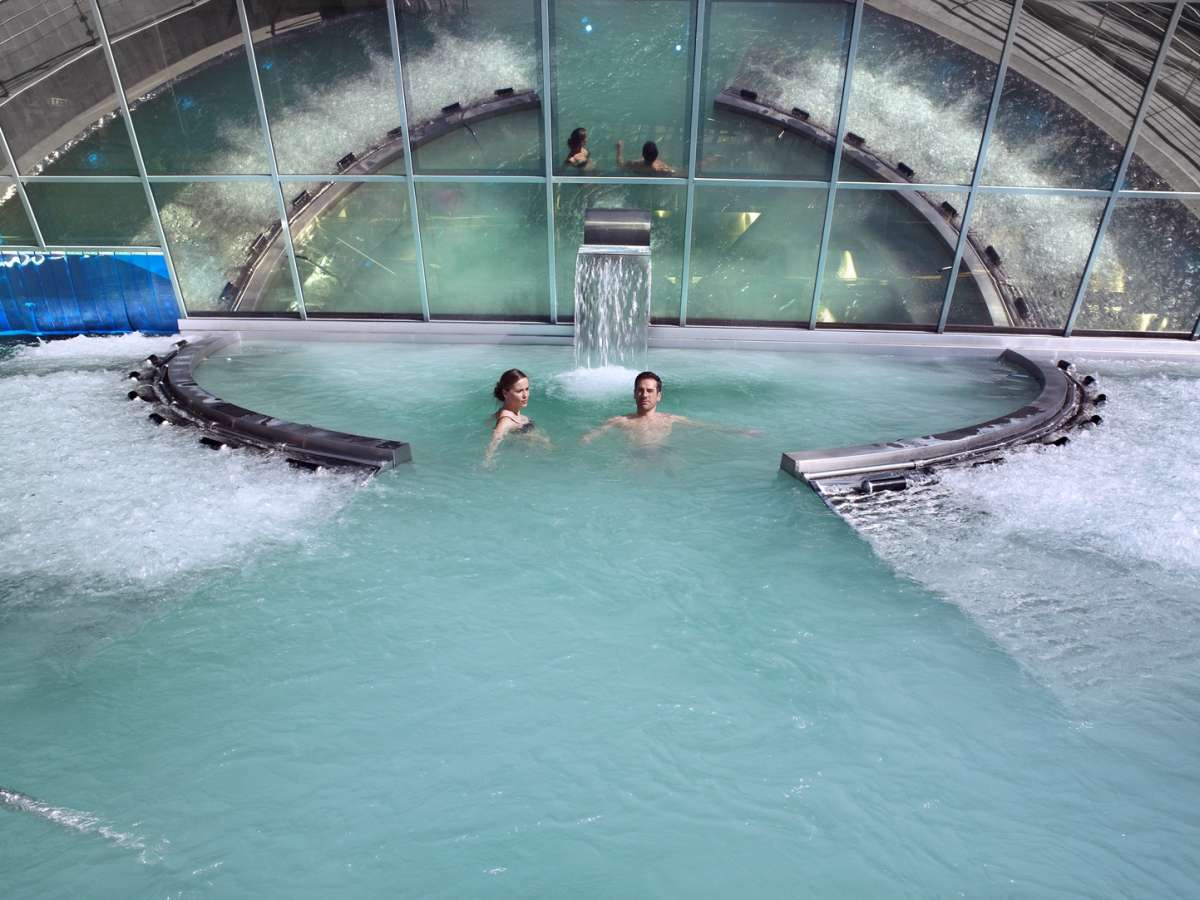 The baths are open late into the evening, making Caldea the perfect place to retreat to soothe your tired muscles and warm up your extremities after a long day skiing on the piste or climbing mountains.
Must see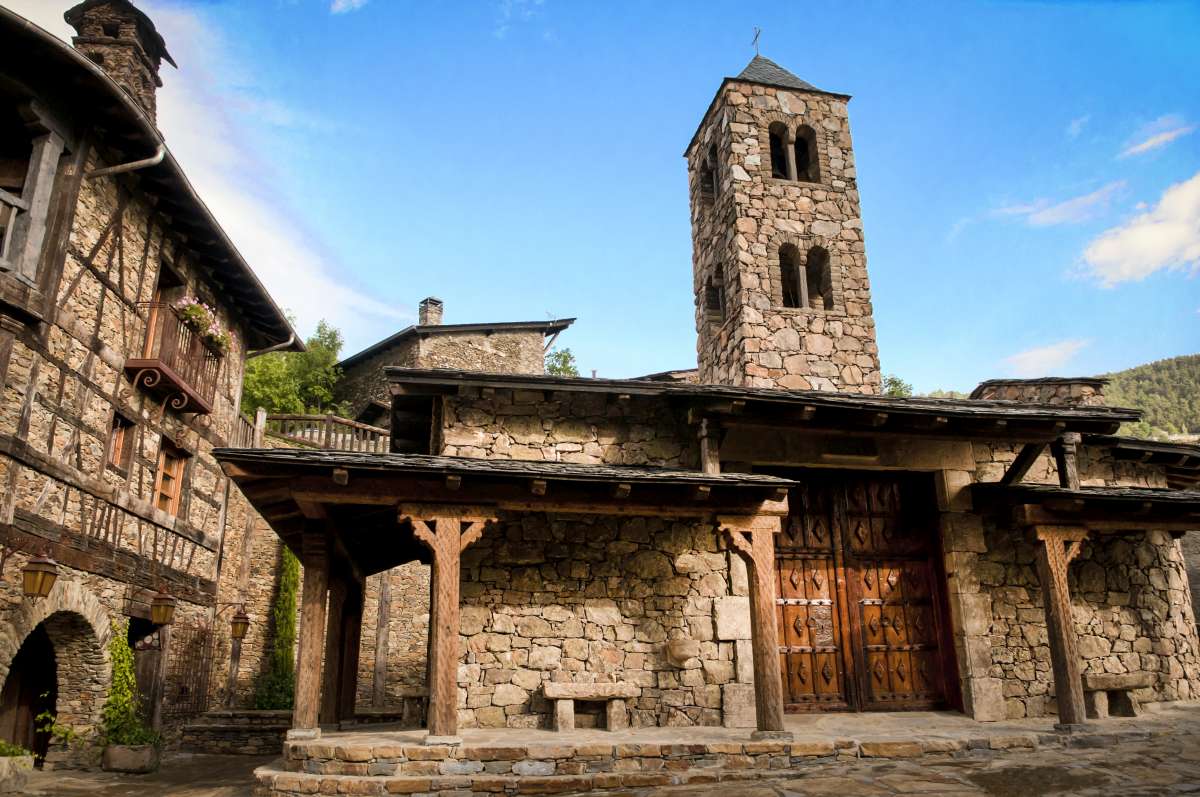 In and around Canillo are a dozen historic religious sites, which collectively form the Canillo Cultural Circuit. You can see them all by car or, if you have time, it is well worth walking between them, as though you were a pilgrim.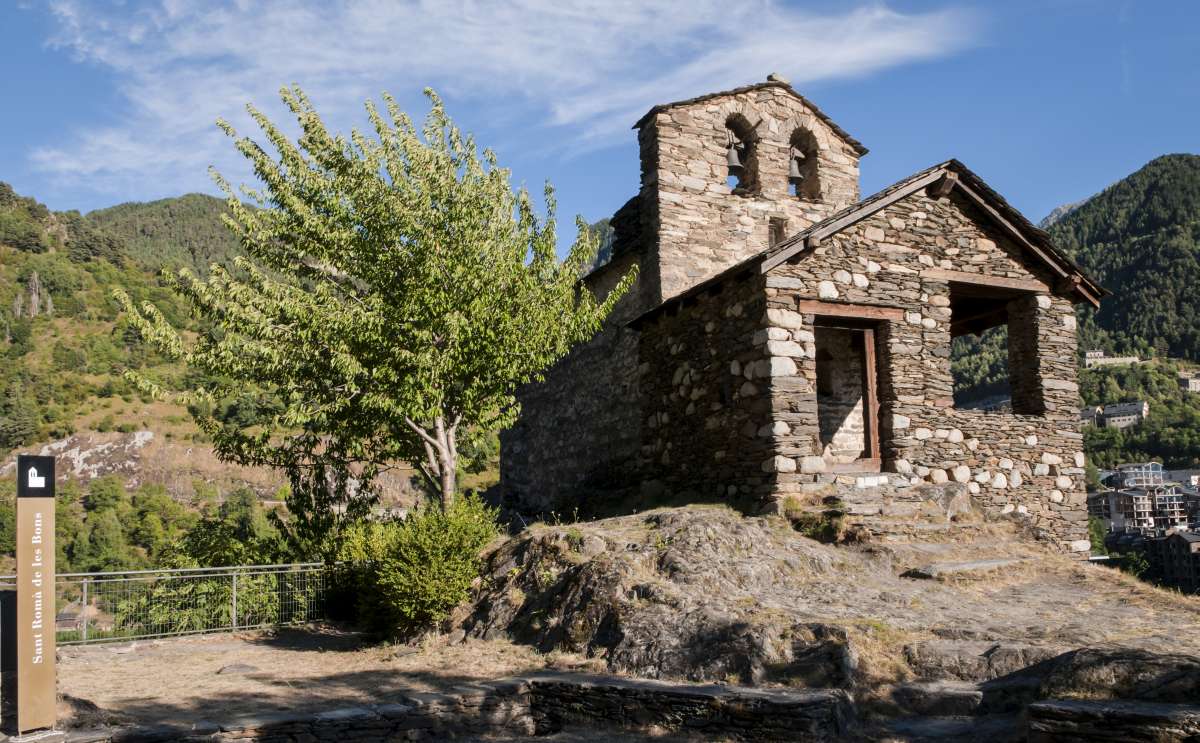 Highlights of the circuit include the Church of Sant Joan de Caselles, a Romanesque church dating from the 11th century; the Creu dels set braços, a strange seven-armed cross whose eighth, missing arm is said to represent a local boy stolen by the devil; and the Basilica Sanctuary of Nostra Senyora de Meritxell, with open cloisters, an ancient chapel, and sculptures of Andorra's seven patron saints.
Must stay
It used to be that you had to head to the Arctic Circle to stay in an ice hotel, but now you have the chance in the Pyrenees too.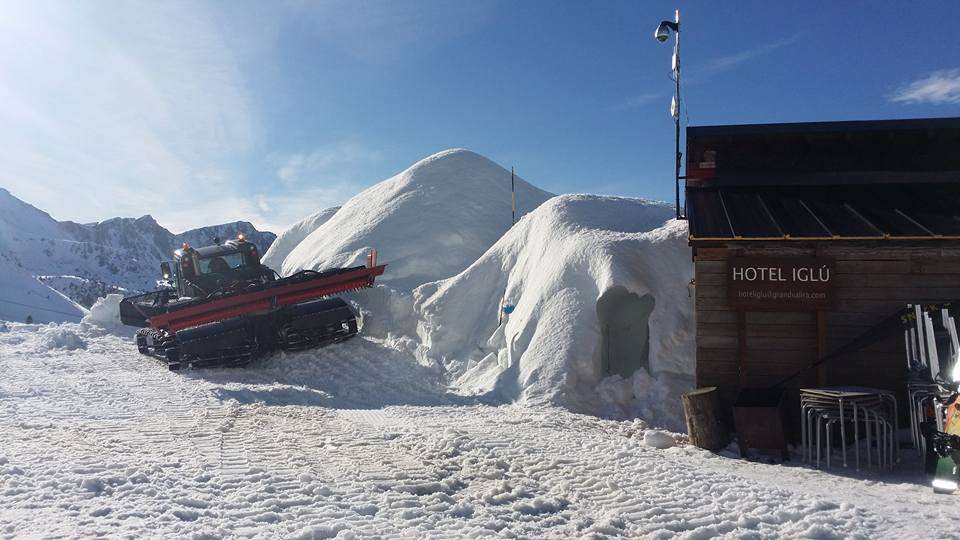 The Iglu Hotel at Grau Roig is rebuilt from fresh snow each season, and though the temperatures can fall to -20ºC, there's a sauna and open-topped jacuzzi to warm your cockles, not to mention extraordinary thermal sleeping bags. The only way to reach the hotel after dark is riding in the back of a piste basher (an experience which is itself worth the price of the hotel), and once at this ice palace you'll be treated to a gourmet dinner and wine. A couple of private rooms are available, but part of the fun of it is bunking in with friends.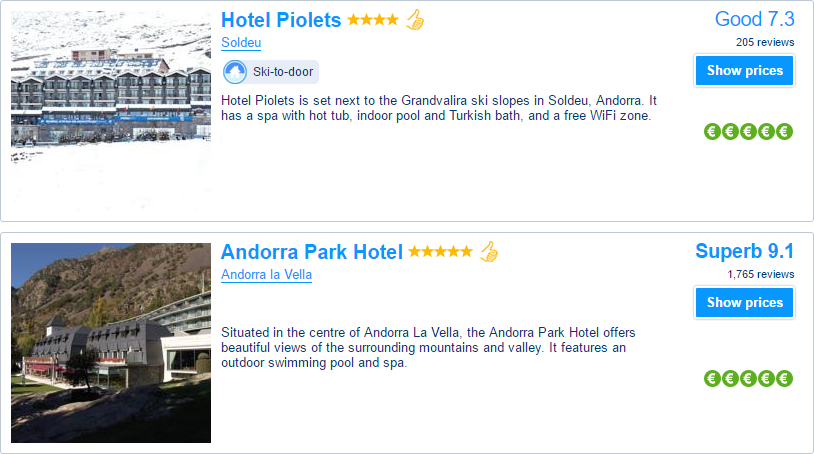 ---
More information: www.visitandorra.com