Introduction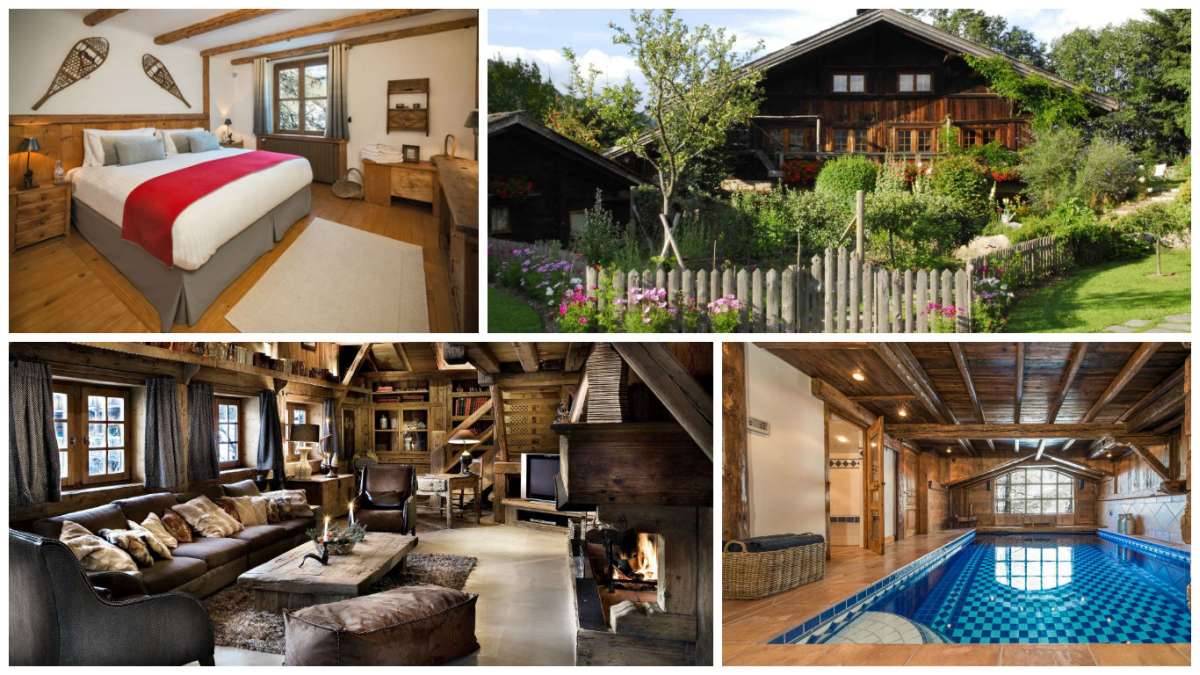 The beauty of the mountains, the fresh air, and the thrill of downhill skiing are understandable draws, and so is the après ski and where you stay can really add to the experience.
We've sought out some of the most attractive, well-equipped, and well-located ski chalets in the world, intimate places you can retreat to with your partner and kids, as well as sprawling mansions capable of housing multiple families, or a very large group of friends.
Chalet des Fermes in Megève, France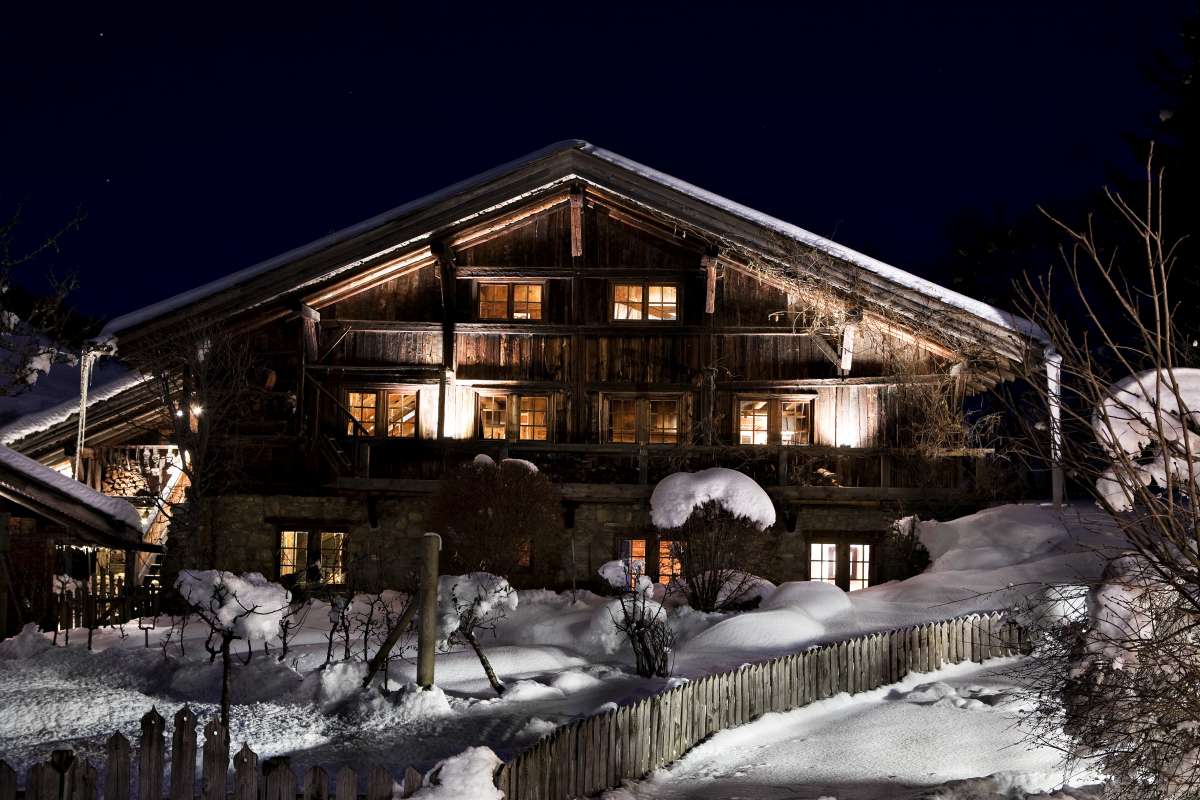 Chalet des Fermes is at the foot of the French Alps' Massif du Jaillet, set in parkland in the hamlet of Choseaux. Although it's a large property – there are five double bedrooms and the chalet is spread over three floors – it feels like a snug, mountain cabin, with bare wooden beams, rustic furnishings, sloping ceilings, and a roaring fire downstairs. What sets this chalet apart from its competitors, however, is its facilities: other chalets have a hot tub; Chalet des Fermes has its own spa, complete with a a jacuzzi, sauna, massage table, and fitness machine. A private chef will cook all your meals, including breakfast and afternoon tea, and these can be eaten either in the dining room or, if the weather is fine, on the sheltered outdoor terrace looking out at the winter wonderland.
Click on the image to enlarge:
Sleeps: 10 people in five bedrooms.
Cost: From €28,000 per week.
Eagle's Nest in Val d'Isère, France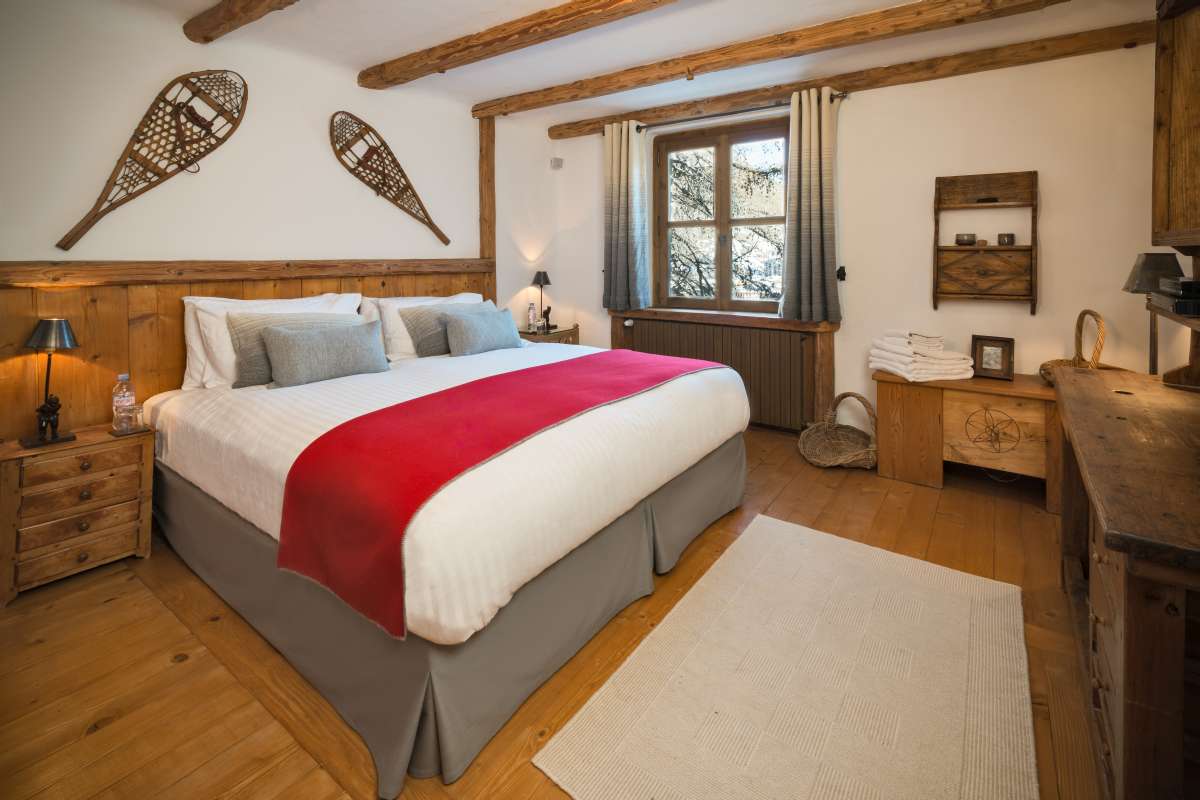 The Eagle's Nest is an institution almost as famous as the Alpine resort where it's situated. It is at the bottom of La Face, the 1992 Olympic ski run, and set on a private estate 300m from the piste. Traditional in appearance, at least at first glance, with wood and stone walls and several south-facing balconies, the first unusual aspect of the chalet is the 3m high bronze eagle which guards it. But it's the interiors which will take your breath away. The chalet has just had a €750,000 facelift, reopening in time for the 2015-16 season, and it now has a bar with panoramic mountain views; a games room with full-sized pool table and table football; and a cantilevered deck, where you can sit out in the hot tub, drinking Champagne and admiring the view. A private chef, driver, chalet host, flights and airport transfers are included when you book the chalet.
Click on the image to enlarge:
Sleeps: 12 people in seven bedrooms.
Cost: From £1,575 pp per week (based on full occupancy)
Iglú Hotel in Grau Roig, Andorra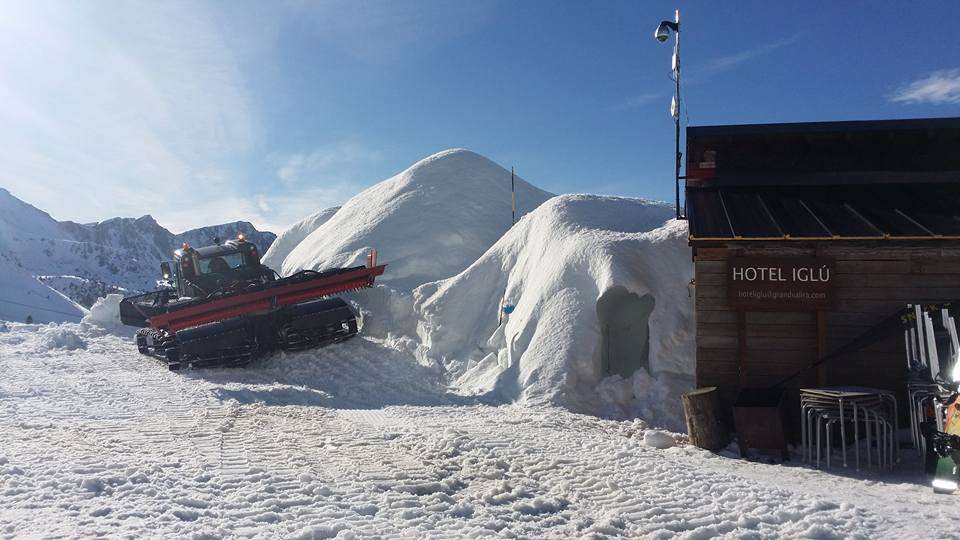 Although it's not technically a chalet – it's a real igloo – the Iglú Hotel makes this list for a number of reasons. Firstly, it's an exceptional place to stay: it is remade fresh each year, as soon as there is sufficient snowfall, and so its layout, size, and carved decorations vary from one year to the next. It can accommodate just 14 people at a time, so you can easily book it out for exclusive use; there's an open-air jacuzzi, sauna and bar; breakfasts and gourmet dinners, with wine; are included; and even if you're only staying for one night, you'll get a piste basher ride, a night-time snowshoe trek, and be the first person on the piste in the morning, even before the lifts have opened.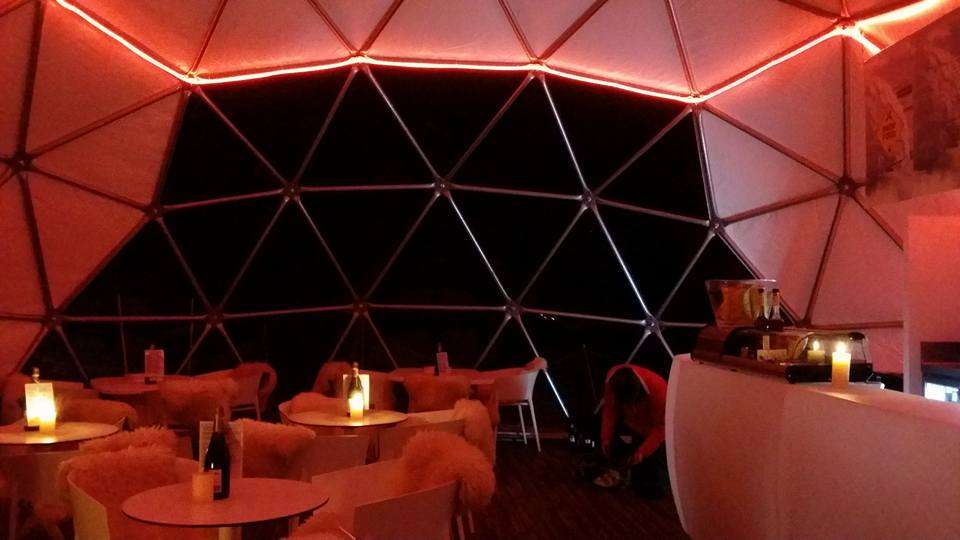 Sleeps: 14 people in four bedrooms
Cost: €840 pp per week
The Glass House in Niseko, Japan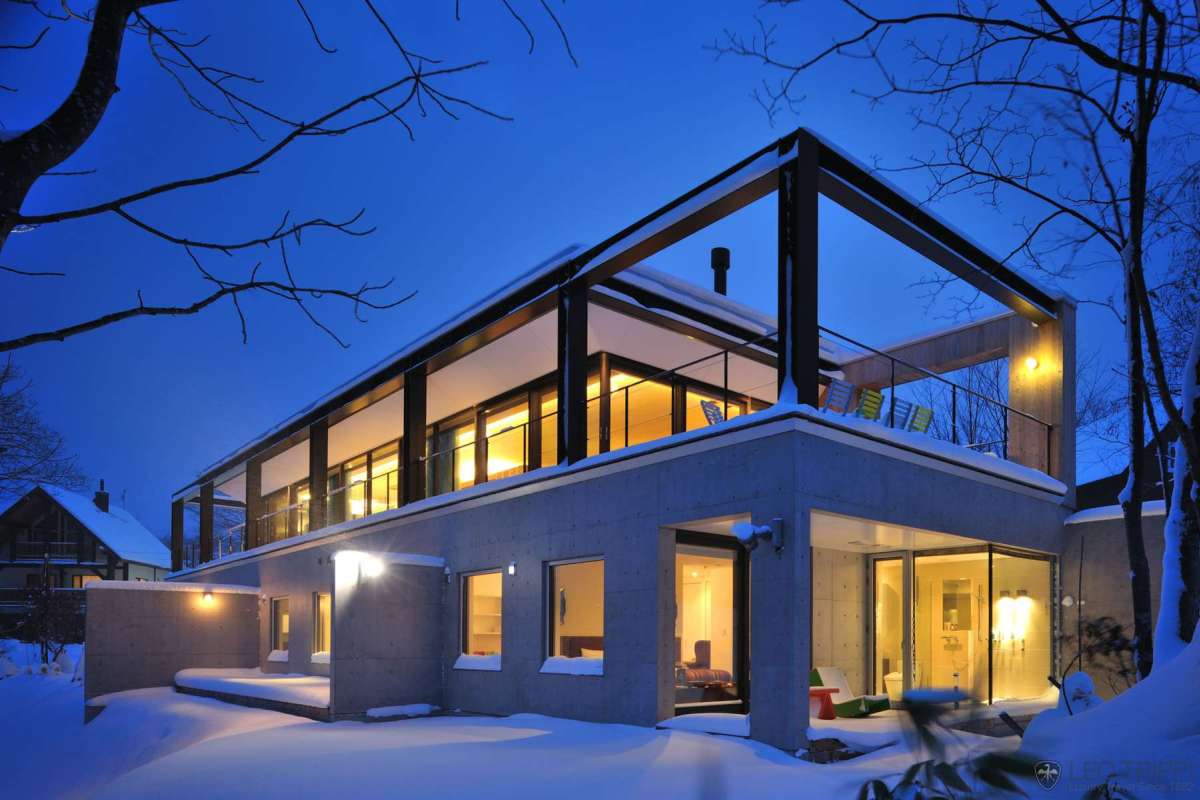 Situated in the village of Lower Hirafu, The Glass House is an architectural statement which combines the best of Japanese and international design. Living areas are open-plan with floor-to-ceiling windows overlooking Mount Yotei and the Niseko Valley; everywhere has underfloor heating; the bathtub is carved from Japanese cyprus wood; and there's a hot tub on the covered terrace. Staying here, you'll feel like you're in a photo shoot for Architectural Digest. The five-minute shuttle bus ride to the Ace Family Chairlift is included.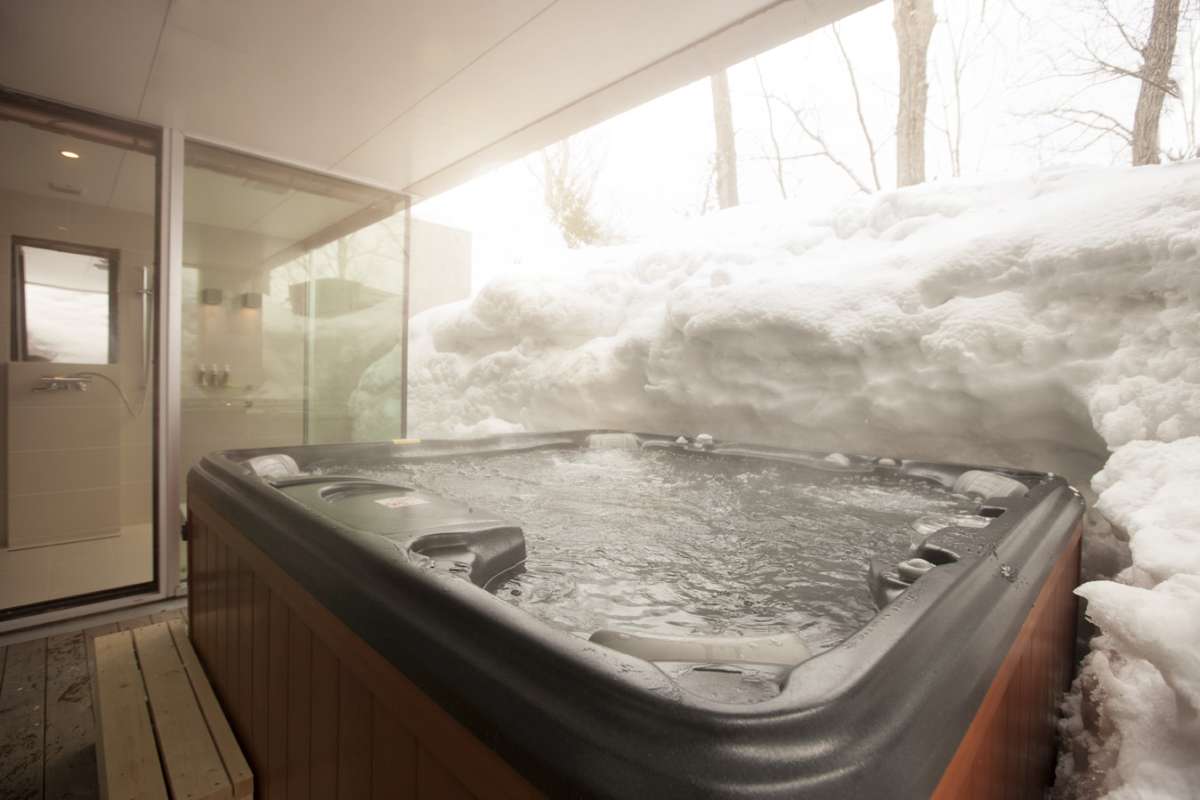 Sleeps: 10 people in five bedrooms
Cost: From £1,454 per night
Xalet Font in Soldeu, Andorra
Contrary to how it often seems, booking a chalet doesn't have to be an expensive accommodation option. You won't get all the bells and whistles, and you will have to self-cater, but at Xalet Font in Soldeu, that doesn't really matter as you're just a stone's throw from numerous restaurants, and there's a grocery store on your doorstep. This charming, family-friendly chalet has a huge kitchen-diner and living room, an outdoor terrace with mountain views, and seven twin bedrooms, each with en-suite bathrooms. The bedrooms also have a mezzanine level, where there's space for several kids to sleep. There's a ski locker on the ground floor, and it's less than a five-minute walk to the gondola station.
Sleeps: 14 in seven bedrooms (but up to 28 if you're happy to get really cosy)
Cost: From £1,336 per week