What
London Seafood Festival is transforming Battersea Power Station's Thames riverbank into a home of seafood for five days of fishy fun. Now in its second year, the festival will host a series of one-off special events, masterclasses, al fresco demonstrations and tastings with top London chefs including José Pizarro, Asma Khan, Vivek Singh and Francesco Mazzei.
Where
The festival is located in and around Battersea Power Station, but searching for this in online maps may take you to the wrong place.
Take the new route leading from Pump House Lane (off Battersea Park Road) to Circus Road West. You can also use the steps or lift on the south side of Chelsea Bridge Road to get to the Riverwalk that lead to the Grosvenor Arch entrance – Look out for the "POWER" art installation at the entrance.
There is no parking on site in Circus West Village, however, parking is available in Battersea Park.
When
The festival runs from Wednesday 12 to Sunday 16 June.
On Wednesday and Thursday, the restaurants will play host to a variety of ticketed events and special festival menus. On these evenings, the festival is fully contained within restaurants and there is no outdoor activity.
On Friday, Saturday and Sunday, festival activity will take place on the riverfront piazza in front of Battersea Power Station, inside the Pop-Ups Space under Grosvenor Arch and within the restaurants and bars of Circus West Village. Street food pop-ups open from 5pm on Friday and 12pm on Saturday and Sunday. Live cooking demos take place on the piazza on Saturday and Sunday from 12pm.
How much
The weekend portion of the festival is free to enter. Throughout the festival there are various ticket events, which can be purchased either in advance or on the day. Some events are already sold out, so it is better to book in advance if you can.
CLICK HERE to view and purchase ticketed events
What's on
The festival's five-day line-up of outdoor demonstrations offers the chance to see award-winning chefs at work. Watch the experts sear and grill seafood against the backdrop of the iconic Battersea Power Station.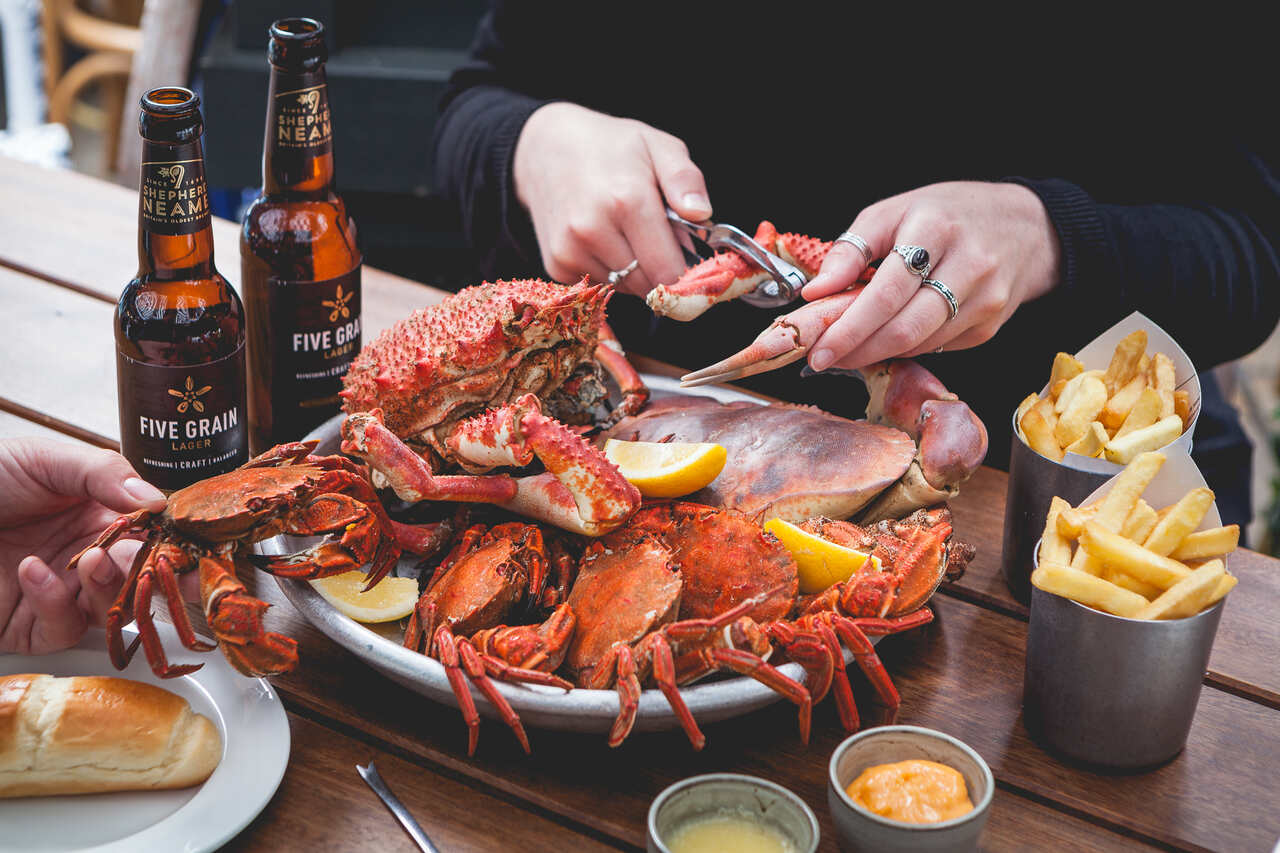 The line-up includes Francesco Mazzei of Fiume; José Pizarro, who will be making Norwegian Cod in Papillote with Fennel and seafood salad; Anna Hansen of The Modern Pantry; Calum Franklin of Holborn Dining Room, making Crab, Courgette and Mint Salad; and Neil Rankin of Temper. The demonstrations will be compered by Magic Radio presenter, Emma B, who brings over 20 years of broadcasting experience and a passion for cooking and seafood to the demo stand.
Nearby restaurants will be hosting a series of events, tastings and masterclasses. For instance, Roy Brett of award-winning Scottish seafood restaurant, Ondine, will be taking over Wright Brothers' kitchen for one night only to cook-up a five-course dinner of salt-baked Carabineros with smoked romesco & rosemary oil and grilled red mullet, courgette, red pepper & anchoïade.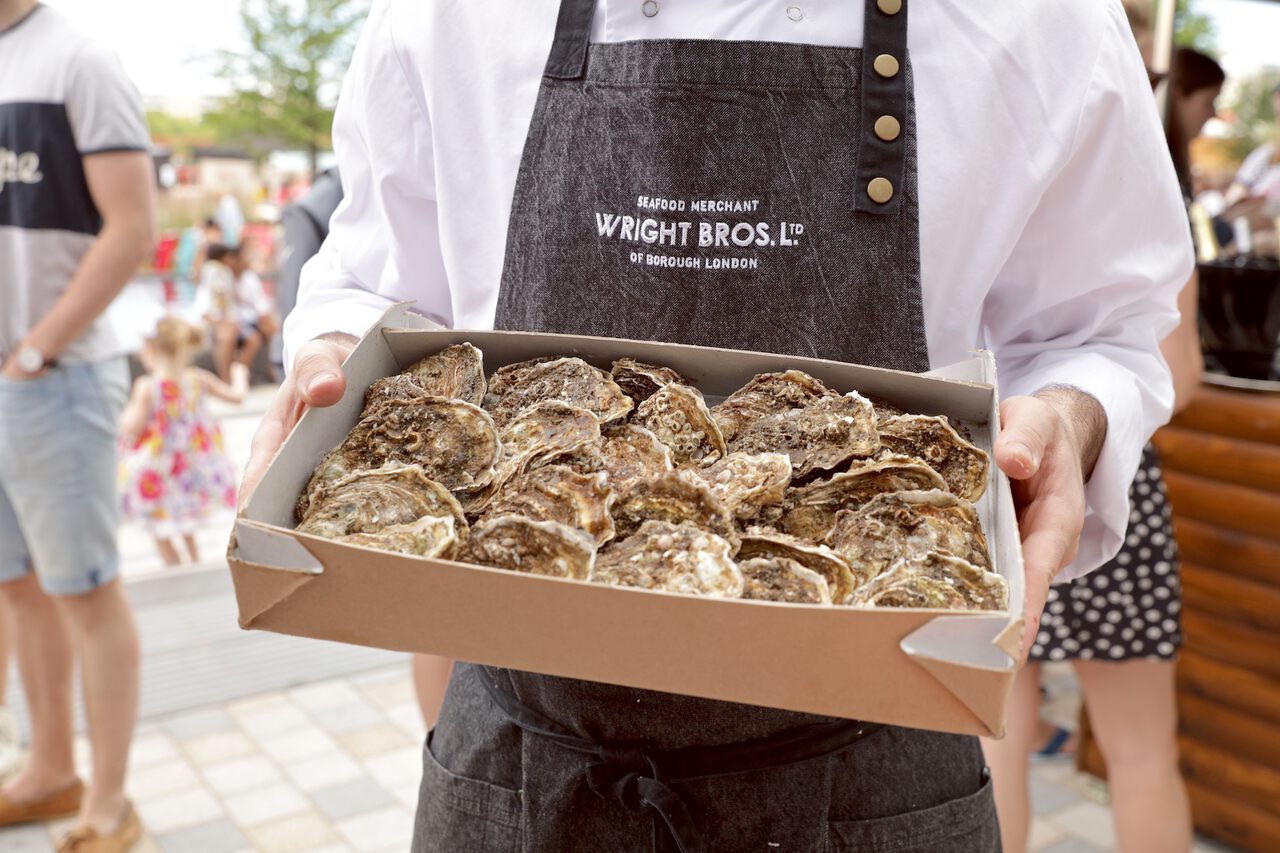 Guests can also book a place on various interactive masterclasses, including a Spice & Fish masterclass and an oyster masterclass onboard the Venus Clipper.
Archlight Cinema will also be screening a selection of sea themed films throughout the week, including A Fish Called Wanda and Fisherman's Friend.