Earlier this year a brand new eco retreat, Rasa Gurukul, opened its doors for the first time in the South Indian state of Kerala. Its mission is to teach the art of living well.
Its idyllic location on an organic farm amid coconut trees and spice groves is edged by the beautiful banks of the Chalakudy river – the place perfect to relax and to connect with the earth.
Visitors can learn to how to cook Keralan dishes, and muck in with the farming in the fields and orchards, learn yoga, enjoy various types of Ayurvedic massages, meditate, eat well and come home full of the joys of life.
This out-of-the way haven is the brainchild of Das Sreedharan. Das was born in a small village in Kerala where he would follow his mother around the vegetable plot and into the kitchen.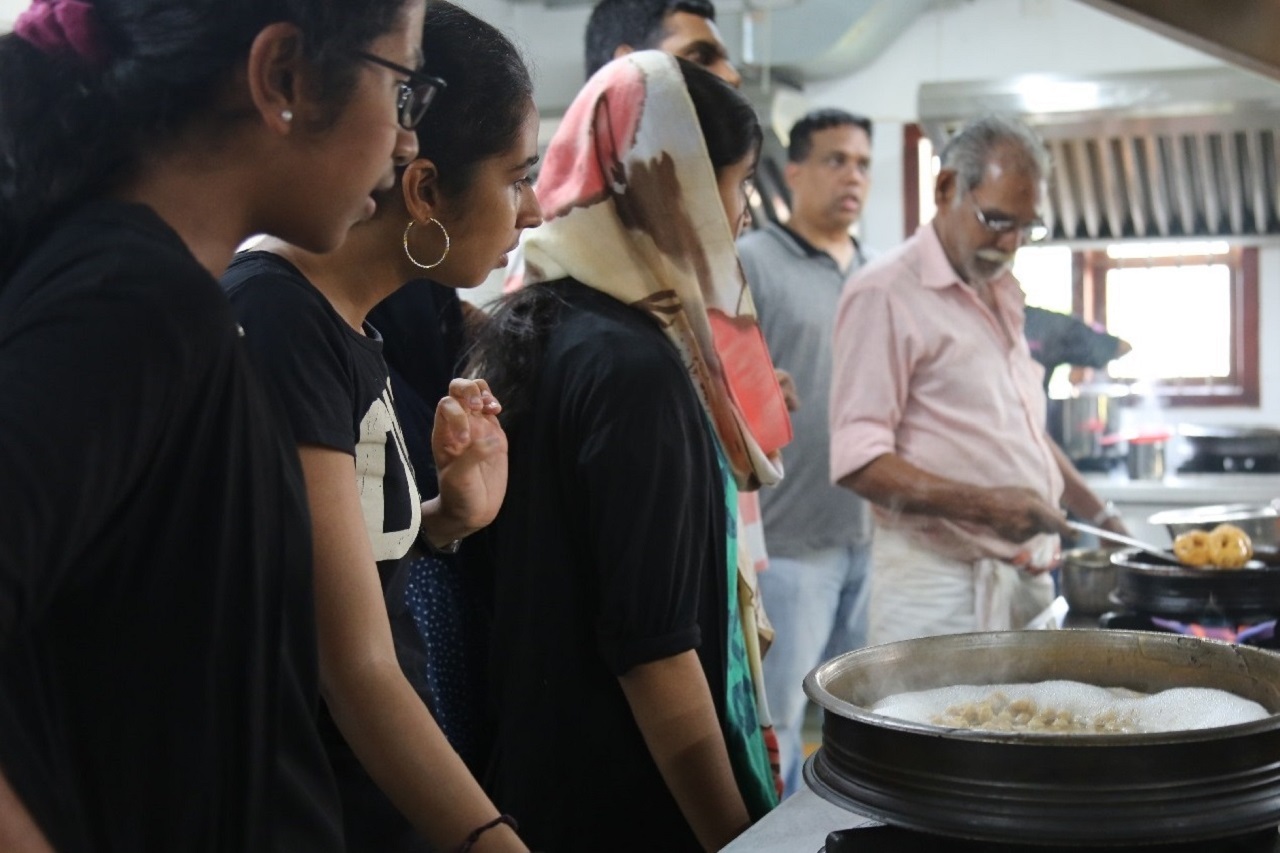 When he left for England, his passion for home cooked South Indian food went with him: he set up the Rasa chain of London restaurants, and every year he organises London's annual Kerala Food Festival.
Yet, Das wanted to offer more. He wanted to offer a farm experience where guests can eat farm fresh produce grown without the chemical pesticides and fertilisers that mask their flavours. Rasa Gurukul was born.
Indian life is notoriously noisy and hectic but you won't find motorised vehicles on the farm. When you arrive at the edge of the farm your final approach with your luggage is on the back of a bullock cart pulled sedately by a slow-going bullock through the scenic lanes.
As you notch down a gear or two, the surroundings come into focus and it's tempting to stop along the way, to watch the potter at his wheel, or the jaggery (traditional cane suger) maker stirring vats of cane sugar.
Accommodation can be a cottage, single or double rooms, but all rooms have been created in typical Keralan style with wood floors, rustic constructs and all come with incredible river views.
At night it's hard not to be awed by the sunrise and sunsets and the light as it falls over the water and the land.
Mornings on the farm start with energy raising yoga and meditation so you can tackle the challenges of the day. Everyone joins in including staff and students from the local village. You learn, quickly, that your mental and physical wellbeing are intimately entwined, and unless you can rest your mind and relax, sooner or later your body will suffer.
This concept is at the heart of what Keralans know as Ayruveda – a Sanskrit word made of two parts: life and science. Ayurveda is, therefore, the science of life itself. The knowledge is said to have been passed down from the gods.
Ayurveda has been used for at least 2,000 years, and the doctors at Rasa Gurukul are the fourth generation to practice this ancient form of healing. Key tenets are universal inter-connectedness, and the body's five elements — space, air, water, fire, and earth — as when these fall out of balance, we fall sick. Restoring your balance requires the right food, the right physical treatments, and the right state of mind.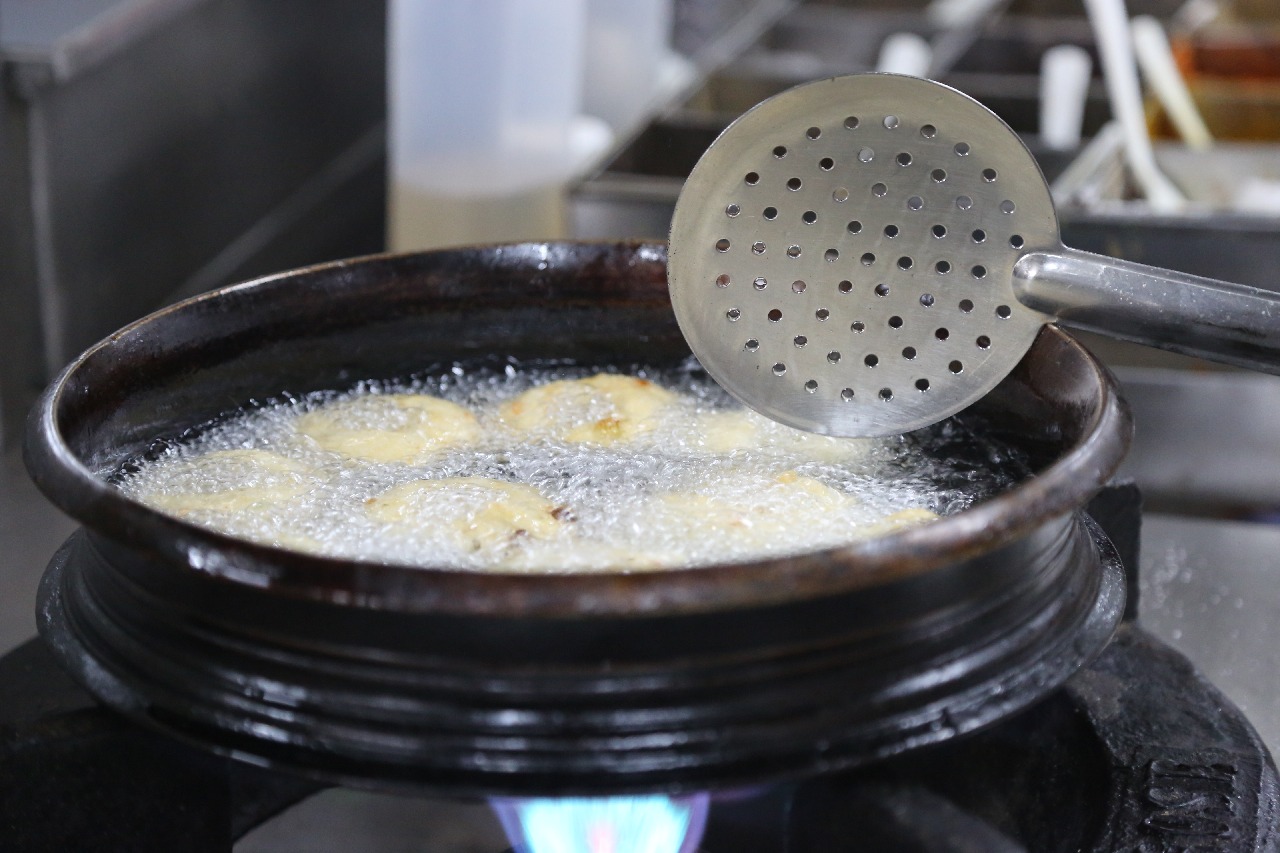 The kitchen is used as a workshop and underprivileged teens come here to develop their culinary skills cooking alongside experienced chefs and an experience guests can have too.
Learn how to layer the spices, build up the flavour of each dish, and sample as you go to make sure the taste is perfect. In effect you can learn how to maximise flavours and put together a fantastic meal.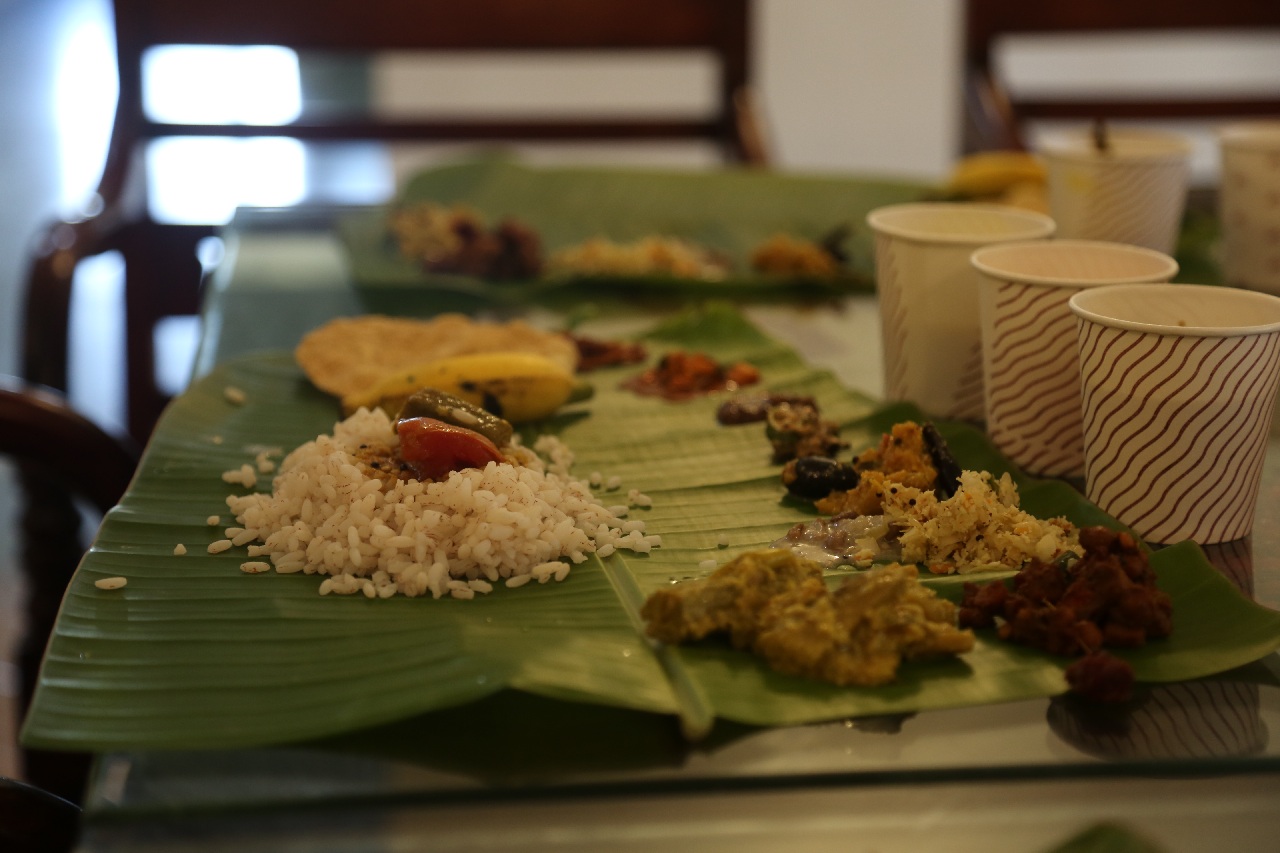 There are a range of massages too. The Abhyangam massage relieves stiff joins and relaxes the muscles, Thalapothichil head massage releases tension in the scalp, and Swedana, a combination of steam and warm oils, opens up the pores in your skin. Mud packs help release toxins and Tarpanam, a herbal poultice placed on the eye lids and surrounding area, is said to refresh the optical nerves and reduce the appearance of wrinkles.
There's a lot of joy to be had in feeling part of a community who gardens, cooks, and eats together. Learning a new skill gives a sense of accomplishment and sharing experiences together can lead to a deep sense of fulfillment.
India is full of spiritual retreats, but often they focus on self-denial, as though depriving the body of food, of comfort, will enable you to better focus your mind and obtain peace. Rasa Gurukul takes an entirely different approach. Das knows that when you eat well, when you're breathing clean air, and when you're relaxed and happy, your physical and mental wellbeing soars. You can't have one without the other, and Rasa Gurukul is the embodiment of that philosophy.
Fact File
FLY: Jet Airways flies from London Heathrow to Cochin (Kochi) via Abu Dhabi from £504 return. British passport holders can typically get an Indian e-visa: apply online, then print the visa out and take it with you when you fly.
DRIVE: Cochin airport is 25km/15 miles away by car. It's a 90 minutes drive along the NH 544 national highway.
STAY: Rasa Gurukul is Kerala's newest and most atmospheric eco lodge, opened in spring 2017. Rooms start from Rs 10,000 (approx. £120) per night, and this includes three organic meals each day.
Read next ⇒ Kerala, India – is this really "God's Own Country"?