Uganda is still among the least-known African safari destinations often overshadowed by the grave history of Idi Amin. Many people still have that image of a turbulent country. This image is further distorted by the fact that media houses often highlight stories of things that have gone wrong.
Many people only hear about Uganda when there is a terror attack or unrest in Uganda's neighbourhood; the Democratic Republic of Congo. For a few that have an interest in sports; year after year; Uganda has been making headlines alongside Kenya in long-distance athletics as well as in Netball. But this is not the only positive side you ought to know about Uganda. There is quite more.
It is better to experience something once than to hear a thousand stories about it. Uganda; the pearl of Africa is no longer the turbulent country that many people assume; it is a country where peace is prevailing, it is actually because of that same reason that the population of Uganda has more than doubled in four decades.
This beautiful land that more than 50 million people call home has a lot to offer in terms of wildlife, culture and natural beauty. However, not everyone has the time and the budget to explore this beautiful country. In this article, we bring you the best five places that anyone who chooses to visit Uganda should not miss.
Bwindi Impenetrable National Park: Gorilla Trekking at its Best
Rwanda has done a great job in marketing itself as one of the must-visit destinations on the African continent partly for purposes of gorilla trekking. With its Arsenal and PSG partnership, the visibility is evident. But what if someone told you that Uganda has slightly less than 50% of the remaining mountain gorillas!
Uganda is the only country in the whole world with two mountain gorilla national parks; that is Mgahinga National Park and Bwindi impenetrable Park. Of these two, Bwindi Impenetrable National Park is the most popular gorilla trekking destination with over 20 habituated gorilla families.
Whenever African safaris are mentioned, people imagine themselves seated in a safari vehicle watching animals in a savannah. That is not the case with gorilla safaris, heart-pounding journeys taken on foot! During a gorilla trek, you are required to walk/hike through the thick tropical forests that the mountain gorillas call home. This experience is quite unique because of the forest experience as well as the marvel of encountering the mountain gorillas up close.
Mgahinga gorilla national park is one of the recommended gorilla trekking destinations but if you have to choose between the two; Bwindi impenetrable national park is rated above Mgahinga national park.
Queen Elizabeth National Park: A Tapestry of Wildlife
You cannot fail to think of Masai Mara and Serengeti national parks when you are planning a wildlife safari to East Africa. To some people Queen Elizabeth national park is no match when compared to the two but that is if you are making the wrong comparison.
First and foremost, Queen Elizabeth national park is not as big as its counterparts in neighbouring countries. For some reason, this is what some people base on to bash it but why should you drive for a distance of more than one hour to get to a wildlife hub? Queen Elizabeth is quite compacted which means you do not have to drive for more than one hour to get to where the animals are expected to be.
Secondly; the amazing icon of the tree-climbing lions still stands and pulls thousands of travellers who opt for Uganda safaris. The Ishasha sector of Queen Elizabeth national park is the go-to place in case you wish to encounter the tree-climbing lions in Uganda. Mweya and Kasenyi plains are also recommended spots to encounter lions in Queen Elizabeth national park.
It is important to note that Ishasha sector is all together a separate location from the rest of Queen Elizabeth national park. It might not be easy to visit both Mweya peninsula and Ishasha sector without taking a break.
Kibale National Park: Primate Paradise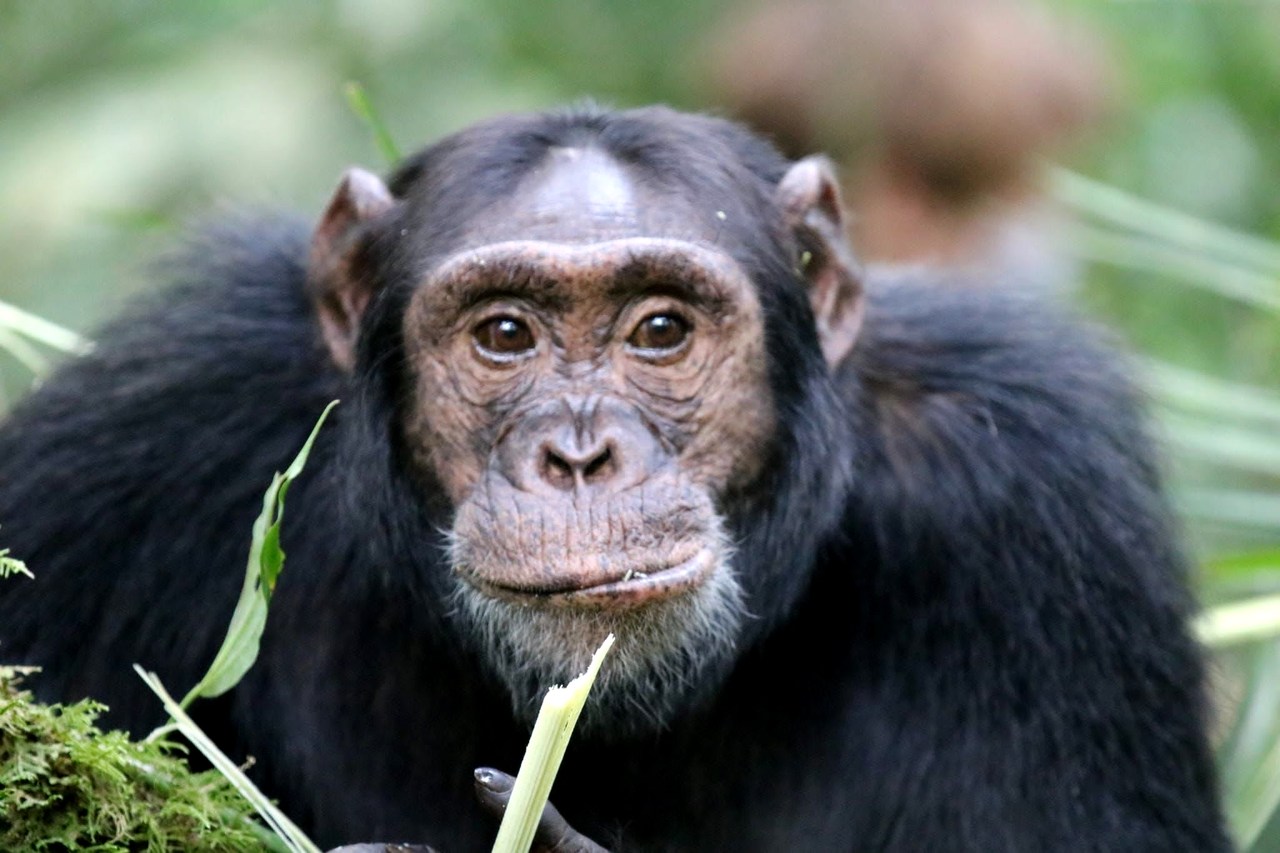 For a long time; Kibale has been referred to as the primate capital because of the very high concentration of primates in this park. However, this should not intrigue you to visit unless you are a researcher. The park has not yet developed the capacity to have all the primates available for tracking. But there is one major thing that stands out about this park; chimpanzee tracking.
Many people that have had the opportunity to track chimpanzees in Rwanda, Uganda and Tanzania; they have rated Uganda's chimpanzee tracking experience above the other two countries but this is still subject to debate since no concrete comparison has been done.
Kibale national park is a must-visit for anyone considering Uganda as their holiday destination. The surrounding craters are good add-ons on top of chimpanzee tracking. There is also a wide range of accommodation choices fitting for all budgets.
Murchison Falls National Park: Witness the Power of Nature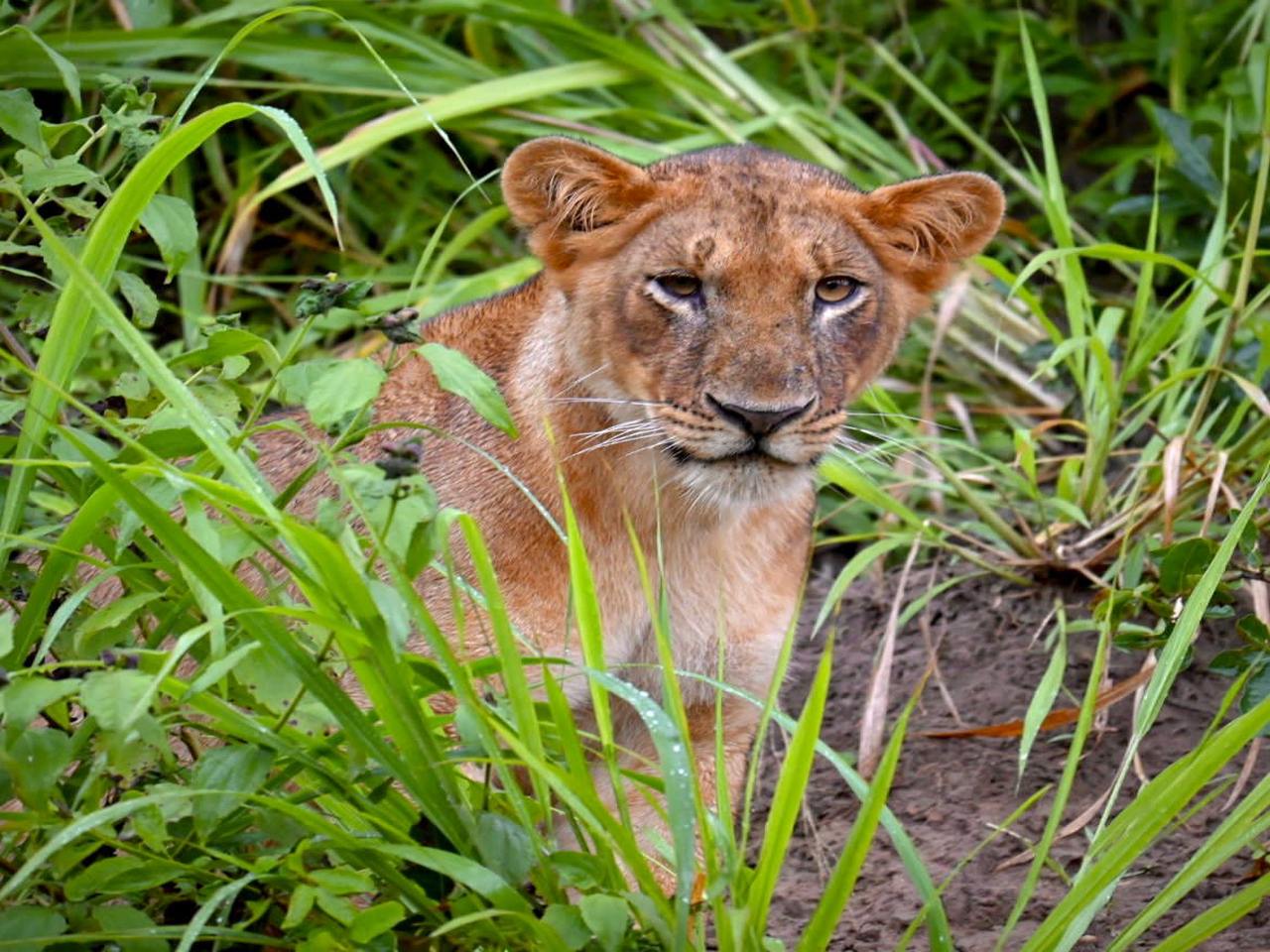 There are mainly three activities that are very popular among people who visit Murchison falls national park; that is boat trips, game drives and a visit to the top of Murchison Falls.
Murchison Falls National Park is Uganda's untamed treasure. Imagine the mighty Nile, forced through a narrow gorge, plummeting with a roaring majesty into the Devil's Cauldron below. This spectacle is just one of the major highlights of Murchison falls national park.
Venture deeper and discover vast savannahs dotted with regal elephants, prowling lions, and graceful giraffes in the Albertine plains. The early morning game drives and the Murchison falls sunrises all add to the unique experience of this park.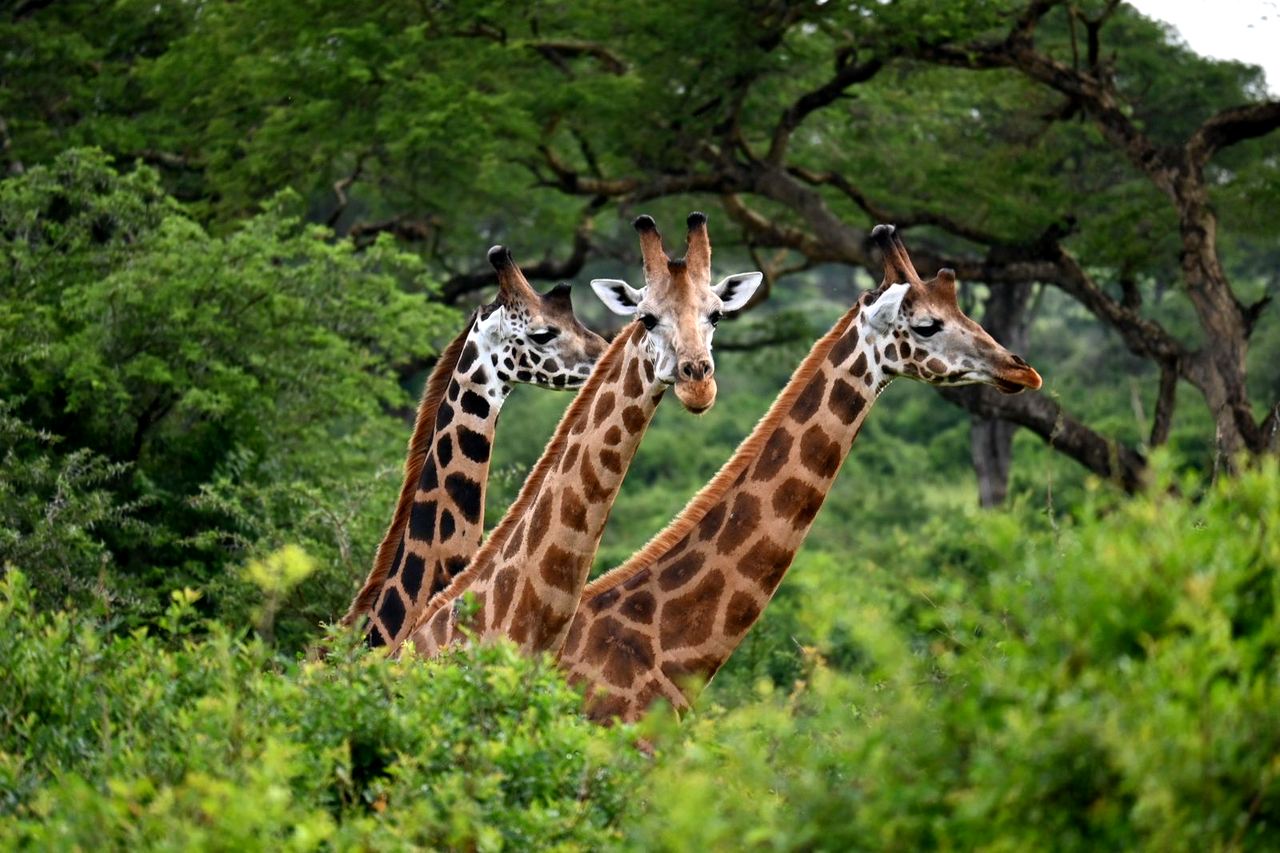 As you cruise the Nile to the bottom of the thunderous Murchison falls, the stealthy crocodiles sunning themselves and hippos playfully splashing are some of the things that will always meet the eye.
The park isn't just a visual feast; it's a symphony of nature's sounds, from the chirping of endemic birds to the distant roar of lions at dusk. If you have very limited time, at least spare a day to just visit the top of Murchison falls. Evening time is the most recommended since you can watch the sunset wrapped in the Murchison Falls rainbow.
Jinja City
National parks are not all there is about Uganda. You can also opt to simply visit Jinja; Uganda's adrenaline capital. The main activities here have a lot to do with the Nile. These include but are not limited to visiting the source of Nile; grade five Nile white water rafting, Kayaking, Bungee jumping, tubing among several other activities.
In case you are the kind that is uncomfortable with the water; you should not cross out Jinja. There are several other activities that you can do there including camping at campsites that have great views of the different waterfalls at the Nile, Quad bikes, as well as horseback rides along the banks of the Nile.
You can also simply relax at some of the best lodges in Uganda situated in Jinja. It is a place where you can enjoy a Nile breeze with an ice-cold drink of your choice. For those on a tight budget; there are camping spots along the Nile to make your stay memorable without breaking the bank.
Itinerary Ideas For the above Must Visit places in Uganda
You can visit all these five places in a minimum of 9 days but this will also require you to be on the road more often. For a better experience, a 12 days or 14 days safari is recommended in order to have enough resting time.
---
Disclaimer: this article is sponsored by Africa Tours Adventure.