Take a romantic tour of Paris in a Citroën 2CV
There cannot be anything more fun and quirky than a Paris Tour onboard the peculiar French 2CV. You will drive past celebrated buildings such as the legendary Eiffel Tower which is perfectly visible from the roofless 2CV, the Trocadero, the world-famous Louvre and down the glamorous Champs Elysees avenue. The refurbished 2CV is equipped with a transparent roof that can be fully opened from inside to guarantee panoramic views regardless of the weather.
As you pop out of the roof top to get great shoots of the Paris landmarks, your private chauffeur will entertain you with interesting Parisian anecdotes.
€70 per couple for a 1 hour tour, €140 for 2 hours and €200 for 3 hours
Take your loved one to see a London musical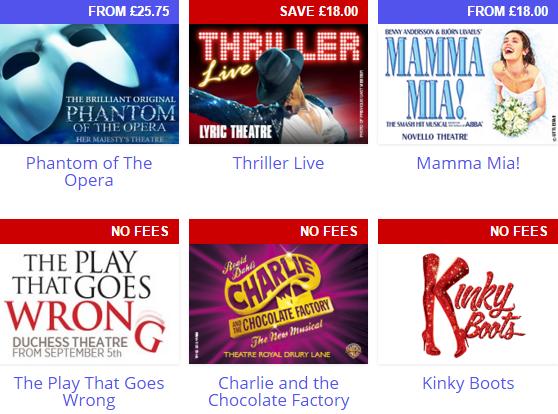 London night life is famous for its outstanding theatre shows. Combine a night out watching a musical at London's West End with a pre or post-theatre dinner and you've got a harmonious Valentine present all wrapped up with romance.
Book with London Theatre Direct
Renew your wedding vows in Vegas
Renew your vows or get married Las Vegas style at the "A Special Memory Wedding Chapel" – one of the only free standing wedding chapels in Las Vegas. With its New England style, this chapel offers a beautiful setting for the traditional wedding. This real church chapel is complete with oak pews, stained glass windows and offers a spiral staircase to present the bride. Your friends can come too as there is room for up to 115 guests. The meticulously manicured grounds stretch over 24,000 square feet.
On your wedding day you will be picked up at your hotel in a elegant stretch limousine and taken to the Special Memory Wedding chapel for that life-changing ceremony.
For the ultimate Las Vegas Wedding experience, add Elvis to your ceremony. Elvis will walk the bride down the aisle as well as sing three songs throughout the ceremony.
Wedding Packages start from $489, including Elvis.
CLICK HERE to book with A Special Memory Wedding Chapel
Seal your love with a love lock
Together Forever … it has become traditional around Europe to lock your love with a padlock. It's an ancient custom that some say originated in China where lovers would attach their padlock to a gate or fence and throw away the key. You can now have one of your own with this 40mm personalised engraved love lock and together you can throw away the key sealing your love forever.
View from The Shard and Thames Dinner Cruise
See London in all its glory with these two very different sightseeing experiences in one. First you and your loved one will be lifted to the 72nd level of the Shard tower where you can look out over 64km of London from 800ft above the city. This is almost twice as high as any other point in the city – so see London like you have never seen it before. You can enjoy 360 degree views from the all-glass structure for some incredible panoramic sightseeing.
After you have enjoyed the magnificent view from the Shard, you will make your way to Westminster Pier where you will board a Thames River Cruise. Aboard the vessel, you will enjoy a delicious four-course meal with a half bottle of wine each while you take in the sights of London from a completely different angle – along the river. Relax and tuck into good food as you leisurely drift along, spotting the landmarks and enjoying the live on-board entertainment.
£222 per couple
Book with Virgin Experience Days
And if the present was you?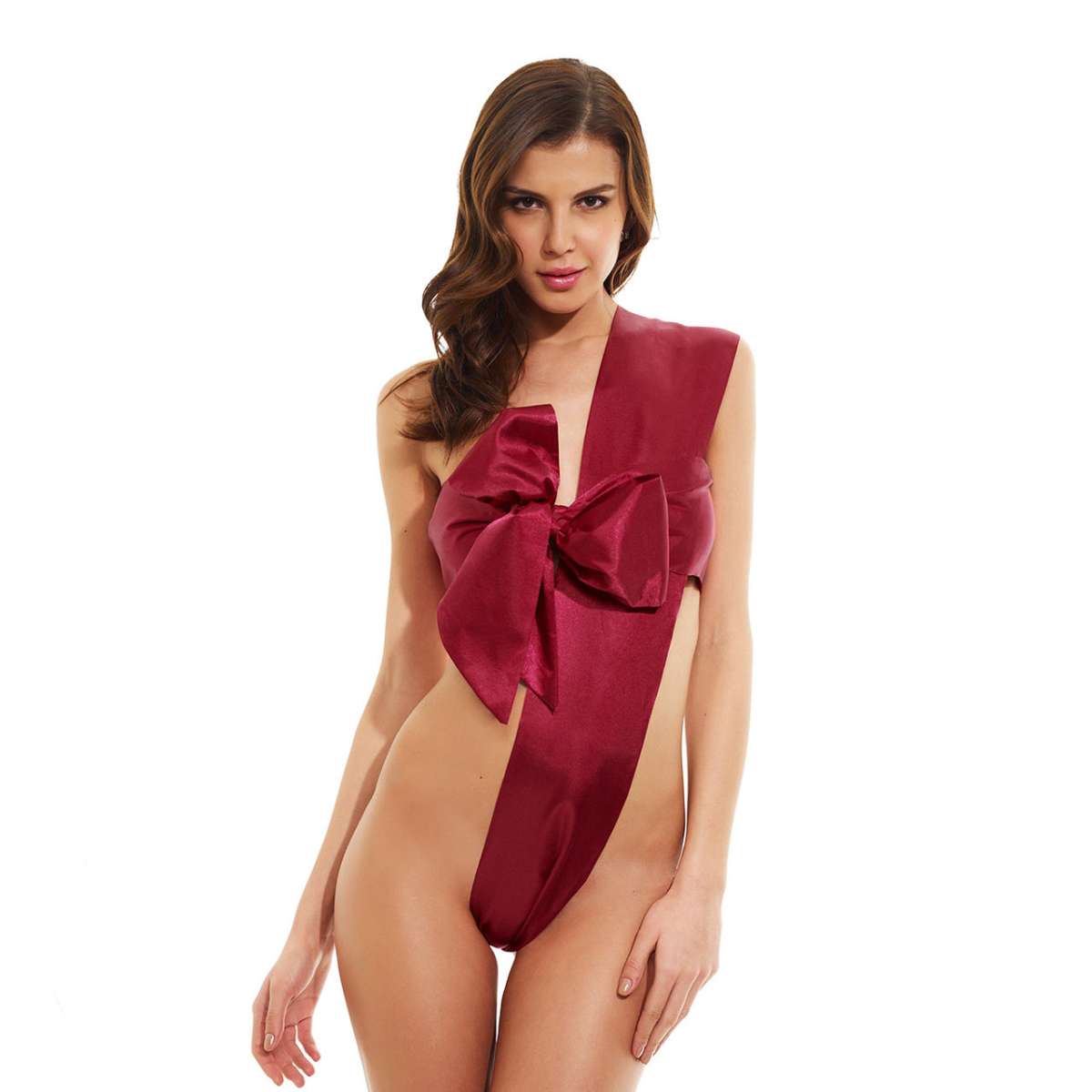 Sometimes the best gift you can give is yourself, so why not give it wrapped up in this flirtatious body bow?
A red satin 'ribbon' to be playfully worn as a fun boudoir look. Seal it with a kiss, and enjoy being unwrapped.
Price: £16.