When on your winter vacation here on the island of Roatan, Honduras and after all site seeing has been checked off the list, spend a few hours a day learning the stunning Art of Stained Glass by Richard Snyder glass artist with more than 40 years of designing, painting & firing glass products of all styles and specializing in restorations of antique windows & lamp shades.
With more than 30 years in teaching from 5th grade student to 94 years young adults.
Three locations to choose from for taking classes in "Beginning Stained Glass".  All materials and supplies included in the cost plus the use of tools. 100's of designs to choose from or draw your own.
Infinity Bay Spa and Beach Resort at West Bay – this top hotel will give a special room rate for guests taking a class and stay at hotel. Morning and Afternoon classes three days a week and each class is 3 hours in Jan./ Feb. 2018.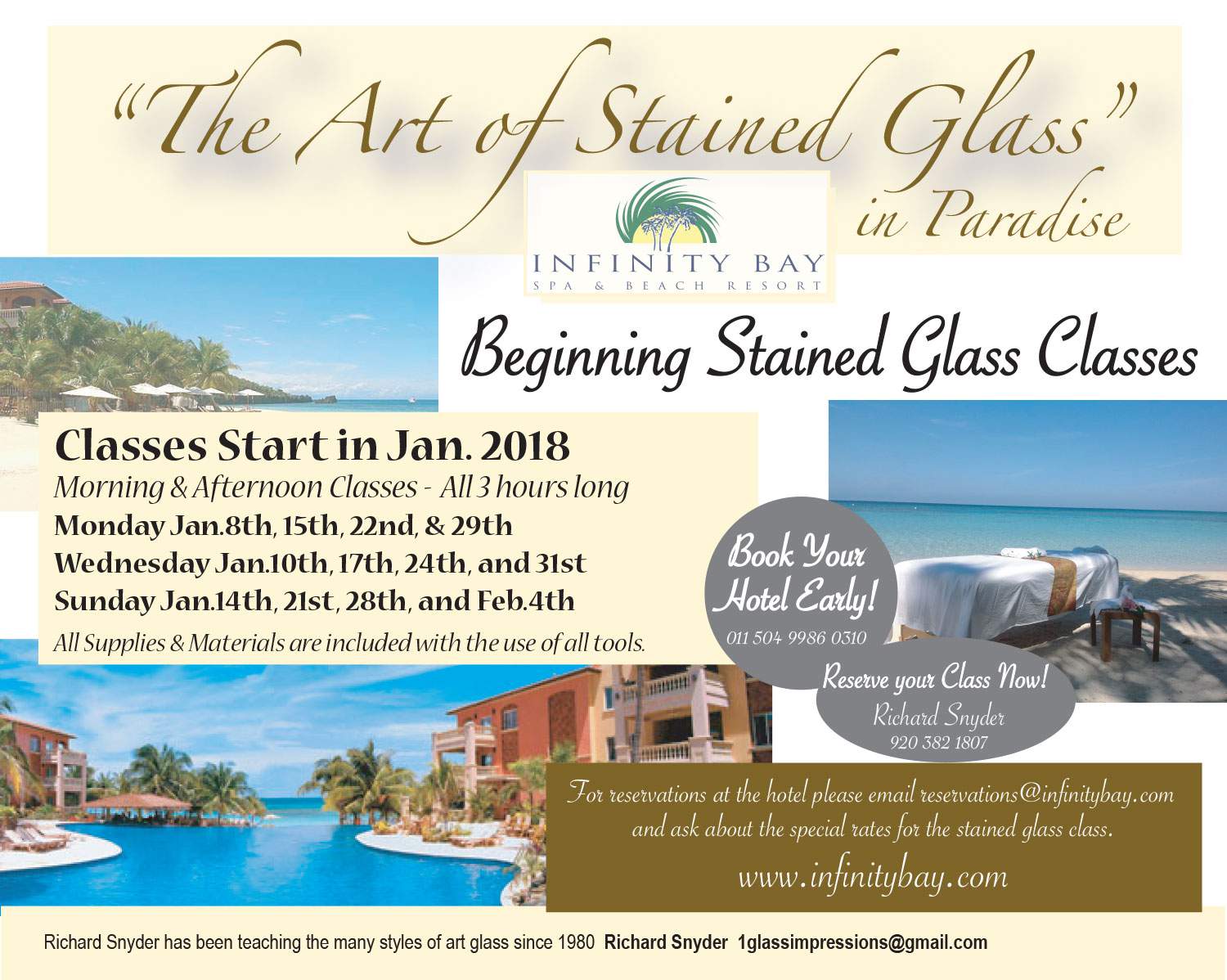 Waves of Art Gallery at West End owner Michele Braun sell top art in her gallery. Richard Snyder will be teaching "Beginning Stained Glass at the Gallery on Fridays and Saturdays for the month of Jan/Feb 2018. Each class 3 hours.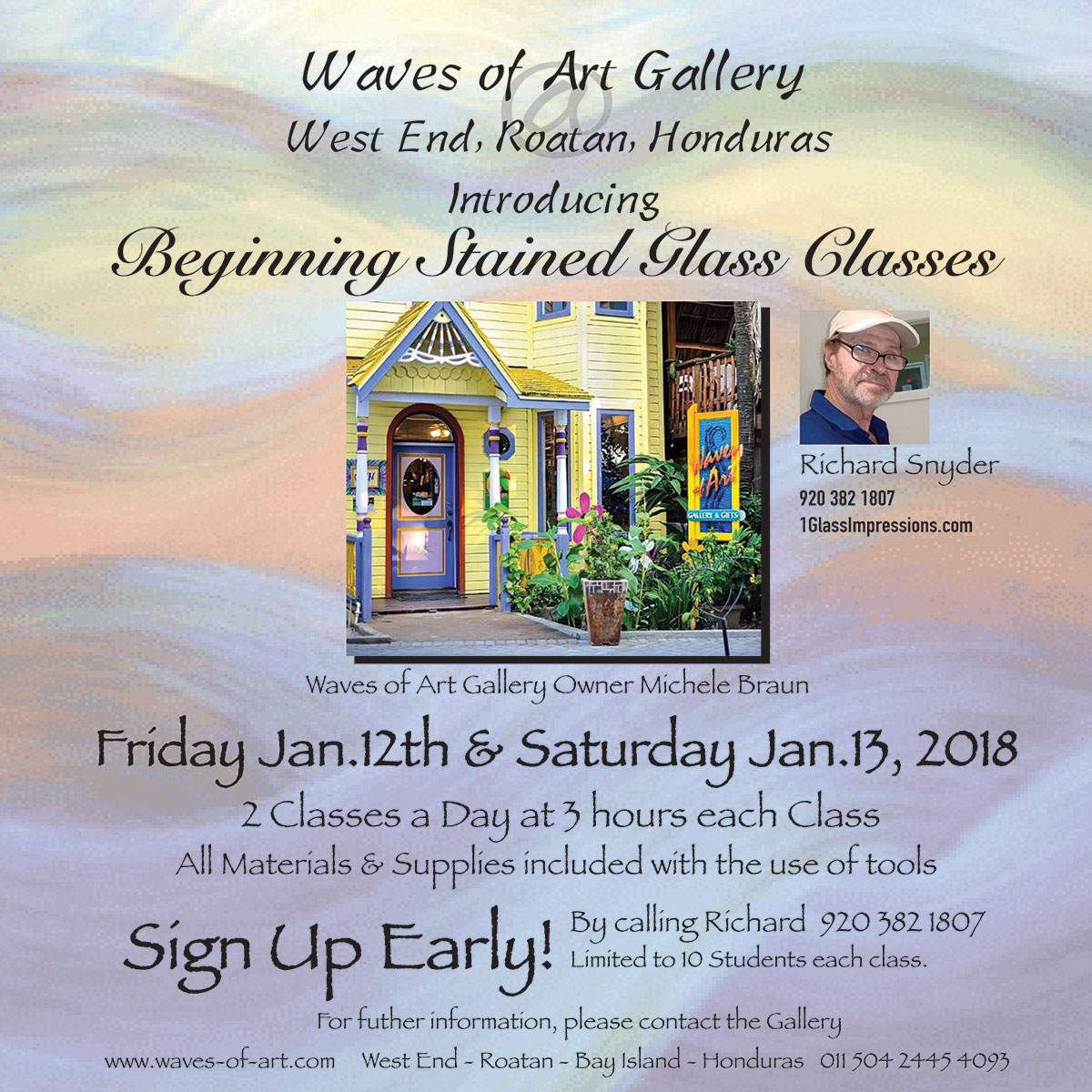 Splash Inn & Diver Resort at West End after learning all about scuba diving and out with the group in the morning and early afternoon. Then at 4:00 pm to 6:30 pm every Tuesday & Thursday take a class and learn "Beginning Stained Glass" by Richard Snyder Glass Artist with more than 40 years experience in all phases. These classes are just 2 1/2 hours long and all supplies and materials are included with the use of tool's. Depending on detail of patterns it may take up to two classes to finish your glass art project.