With a grand panorama overlooking Lokrum Island, the location of the Hotel Excelsior Dubrovnik could not be more ideal for admiring the Adriatic Ocean.
However, the cobbled, traffic-free streets and the city's heroic arches are just moments away. You don't need a map as the streets are charmingly unpredictable. My advice is to have no itinerary but follow one of the many friendly cats that lure you to explore an intriguing alley.
You'll often be rewarded with hidden restaurants, impromptu live music, discreet churches and a bounty of ancient stone houses topped with the trademark vibrant orange tiled roofs. If you're lucky, you will find one of the two Buza Bars; discreet boltholes marked only by a gate in the stone walls.
Try: Walking Tour of Dubrovnik from £15.96 / 18.33 euros approx

Explore Dubrovnik's ancient streets with your guide Discover top attractions such as Onofrio's Fountains and the St. Saviour Church Visit the Old Port and learn of the city's maritime history Hear tales of Croatian folklore concerning famous sites such as Sponza Palace and Orlando's Column.
CHECK AVAILABILITY
The Old Walls
The Old Walls have been around since mediaeval times, but tourism has spiked since the location was used as a backdrop to Game of Thrones. Take a tour with a local to check out the hotspots where it was filmed and learn about the city's colourful history, or book your ticket and walk the walls yourself – (Entrance fee to St. Lawrence Fortress is 100 kn = approx 14 EUR).
TOUR: Games of Throne Tour from £17.73 / approx 22 euros

Explore Dubrovnik with a 'Game of Thrones'-themed tour See landmarks in the Old Town that appear in the TV show with your guide. Learn about stories from behind the filming process.
CHECK AVAILABILITY
The Beaches
The city is small and blessed with plenty of natural beauty, but you'll want to experience the beaches too, as you'll need some respite from the midday sun. Don't expect Caribbean sands, though, the coastline is craggy, but you can always find a spot for your towel.
Lokrum
If you prefer to explore by sea, the convenient harbour in the Old Town charters boats to explore bays further afield. The cursed island of Lokrum takes just ten minutes on the ferry and, although uninhabited now, has an intriguing history.
The story goes that a community of Benedictine monks lived peacefully on the island until Napoleon's troops evicted them in 1798. Before they were expelled, they placed a curse on the person who usurped their sacred ground.
Half a century later, Austrian-born Habsburg Royal Maximilian bought Lokrum and converted the monastery into an indulgent pleasure garden with exotic trees and colourful birds to complement his extravagant lifestyle.
Soon afterwards, he was solicited to become Emperor of Mexico, where his lack of political judgement and ethics led to his downfall. His wife went mad with stress, and he was eventually executed by the Republicans, with superstitious locals believing his demise was due to the island's curse. Now Lokrum is full of daytrippers who come to enjoy the gardens, friendly peacocks and "dead sea" salt lake.
Charter a boat
If you'd prefer to avoid the crowds, charter a speedboat from Rewind Dubrovnik and explore the Elaphiti Islands, a breathtaking archipelago of thirteen islands, which are regarded as the guardians of Dubrovnik seas. Only three of the islets are inhabited: Šipan, Lopud and Koločep and these friendly fishing ports welcome visitors and have local restaurants on the shoreline. Whilst the remainder is unpopulated and is a hidden slice of paradise where you can sunbathe, snorkel or enjoy the solitude.
Mali Ston and Ston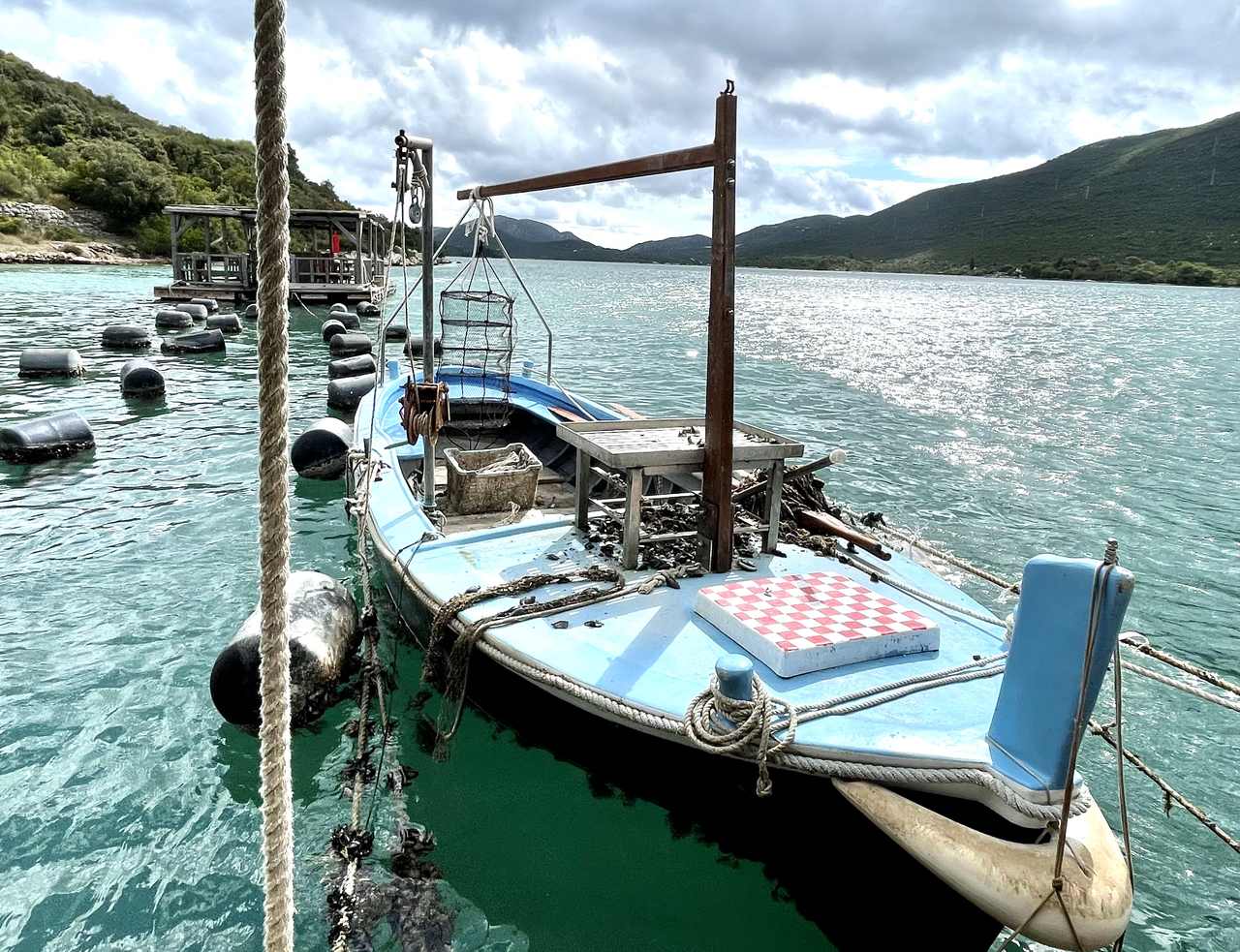 Dubrovnik serenades with seafood wherever you go, and just one hour from the Old Town is the small bay, Mali Ston, which is home to arguably the country's best oysters and mussels.
You can experience a harvesting trip with a local oyster farmer from Mali Ston Oysters and sample freshly shucked oysters, mussels, bread and wine on a traditional floating platoon.
Ston is steeped in history and was once on the defensive line to protect from Turkish attack; nowadays, the only time you'll witness flaming arrows and fiery cannonballs is at the annual celebration of the battle of St Elena, which concludes with a night of merriment and theatrical shows. You can trek the 5.5km "Great Wall of Europe" and visit the watchtower and fortress first-hand.
Konavle Valley
The Konavle Valley, south of Dubrovnik, nestles in the shadow of the Sniježnica mountains and offers an entirely different vibe. Dotted with vineyards, farms, and traditional hamlets, this fairytale region offers excellent trekking, friendly locals and folklore traditions.
Made up of six towns: Cavtat, Cilipi, Popovici, Ljuta, Gruda and Molunat, it's worth a 30-minute drive to explore the countryside and observe traditional crafts, dances and folk music. You can even enjoy a local cookery class at Kameni Dvori and relish the local dish you create.
You'll pick seasonal fruits and vegetables from their allotment and create handmade pasta, salad, fresh bread, and the most delicious apple crumble I have ever tasted!
Dubrovnik has something to offer throughout the year, from wine tasting at Hotel Supetar, annual marathons and triathlons, cultural events and music festivals. The possibility of bumping into a famous face is pretty high too!

Fact File
STAY: Hotel Excelsior Dubrovnik – Great views and a private sun terrace allow you to dip or dive straight into the sea. With 158 rooms and suites in majestic surroundings, request a room overlooking the Old Town and channel your inner Queen Elizabeth II or Elizabeth Taylor who have previously stayed at the property. You'll be rewarded with a spectacular sunset best enjoyed by the opulent sea-facing Sensus restaurant. Rates: Doubles from 279 EUR per night. CHECK AVAILABILITY
TASTE WINE: available at Malvasija Karaman
MORE INFO: Visit Dubrovnik