Imagine being 13 years old and owning hotels on Park Lane. It's a buzz that, other than the real thing, only the iconic Monopoly board game emulates.
All that rent, all that colourful Monopoly money, the prestige; a joy to this little girl's competitive streak. Then, at a throw of a die, it is all lost to the dastardly smug Mayfair and Charing Cross owners – mostly in rent. It's a memory that has longevity and still leaves me feeling miffed.
A couple (ok three) decades later, I find myself playing Monopoly again, but this time it's immersive. I am in the game itself, a game created by the Path Entertainment Group, whose mission is to create experiential experiences.
Monopoly Lifesized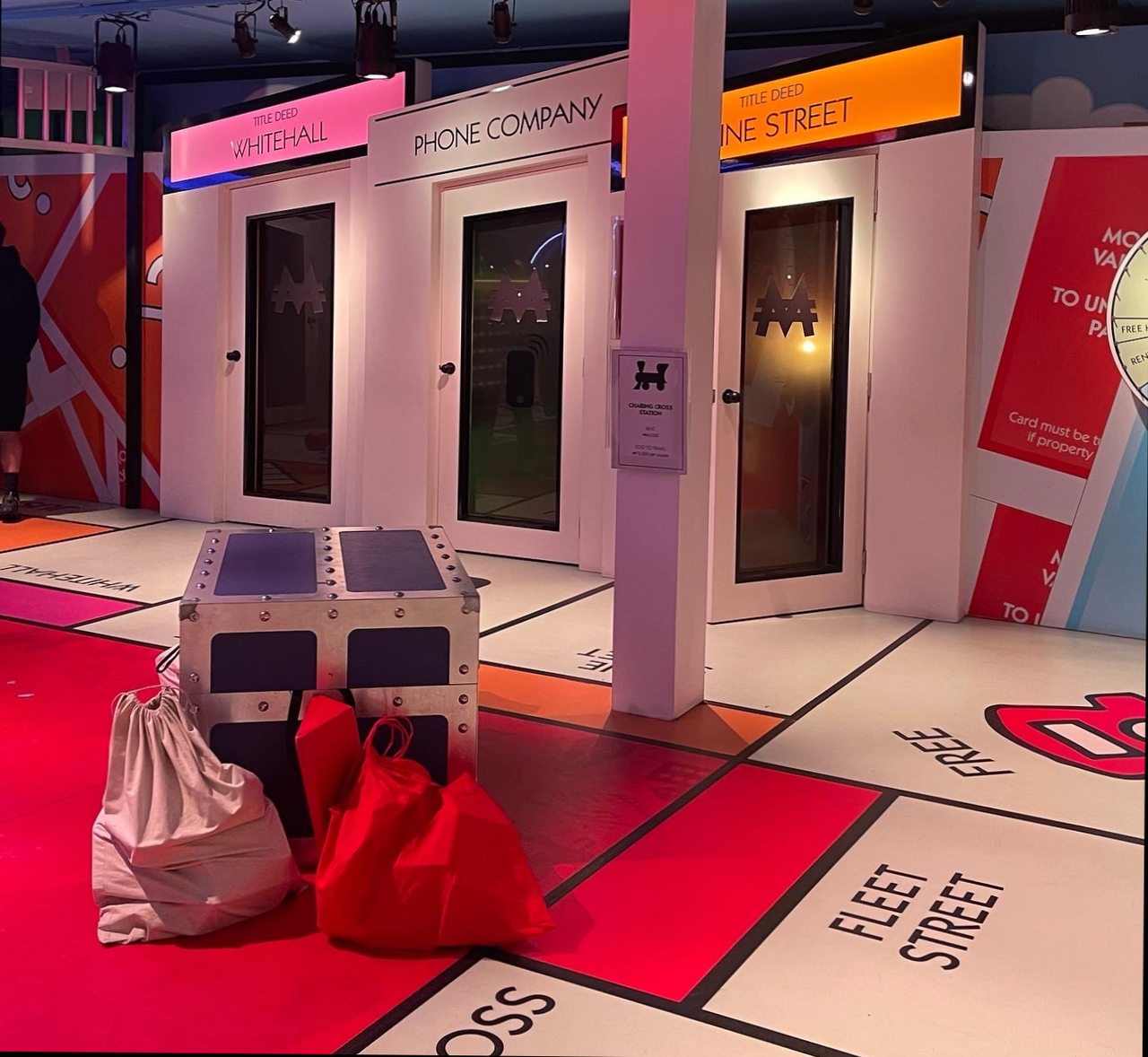 Monopoly Lifesized is exactly that: a huge monopoly board with big dice – the size of footballs – the human tokens (ours was the racing car), community chests where money could be won, and the prospect of jail. All this is simultaneously daunting and exciting.
Especially so are stealth-based escape-style rooms and challenges that must be solved to acquire the property we land on, assuming it hasn't already been snapped up. I had my eye on acquiring Park Lane – would we land on it? And if we did would we rise up to the challenge?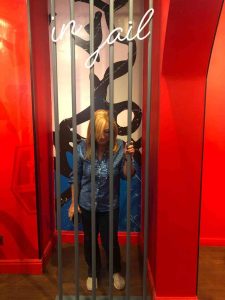 There are four teams of six people each, and at first, it seems chaotic, perhaps too busy, but then we settle into the atmosphere and melt into the challenge, and the experience morphs into heart-pounding fun.
There are three kids under 11 on my team. They named the team "So Z", an initial from each of their names.
Each can express their talents in maths, deciphering clues, acuity in building hotels and properties with pieces of colourful wood, and, impressively, working as a team to do so.
This is a fast-paced game with time limits, and it is disappointing when the sounds of Big Ben bound out its message: "time's up", and we have to down tools.
There's also a jail, and I spend a bit of time there with my head bowed in shame. Happily, it doesn't last long.
Time flies by and my team "So Z" ends up with just a single venue, Vine Street and £300,000 in the bank. Those that acquired Park Lane are the winners – the scoundrels!
Verdict: This experience is a sublime mix of acumen, teamwork and chance. It's so much fun that whether you win or lose you come out on a high.
---
FACT FILE
What: An immersive game of Monopoly taking on riddles in places such as Whitehall, Park Lane, Downing Street and puzzles in Brick Lane. Players can even attempt to 'whack-a-mole' with Mr. Monopoly's money sacks in High Holborn to win a big haul.
Who: Perfect for adults, families, and children (9+) to experience the fun.
How long: Players can tour all of London in 80 minutes.
How much: From £49.00 per person.
What else: Top Hat restaurant and bar is a convivial space to grab great food and drinks.
Where: 213-215 Tottenham Court Road, London, W1T 7PS
Times: Monopoly Lifesized is open 10:00-11:30 weekdays, 10:00am-10:00pm Sunday.
Closed on Mondays.
More info and to book: Monopoly Lifsized