What
Experience Verdi's opera Aida, set in Egypt, to be performed in an outdoor amphitheatre against the mesmerising backdrop of the Giza pyramids and the Great Sphinx.
Holding a special place in the operatic canon, Aida tells the story of forbidden love between the Egyptian leader Radames and the beautiful Nubian princess Aida. The plot is based on a true story found in Papyrus and re-written by French Egyptologist Auguste Mariette. 150 years ago, Ismail Pasha, Khedive of Egypt, commissioned Giuseppe Verdi to write an opera to mark the opening of the Khedivial Opera House, which stood in Cairo until 1971.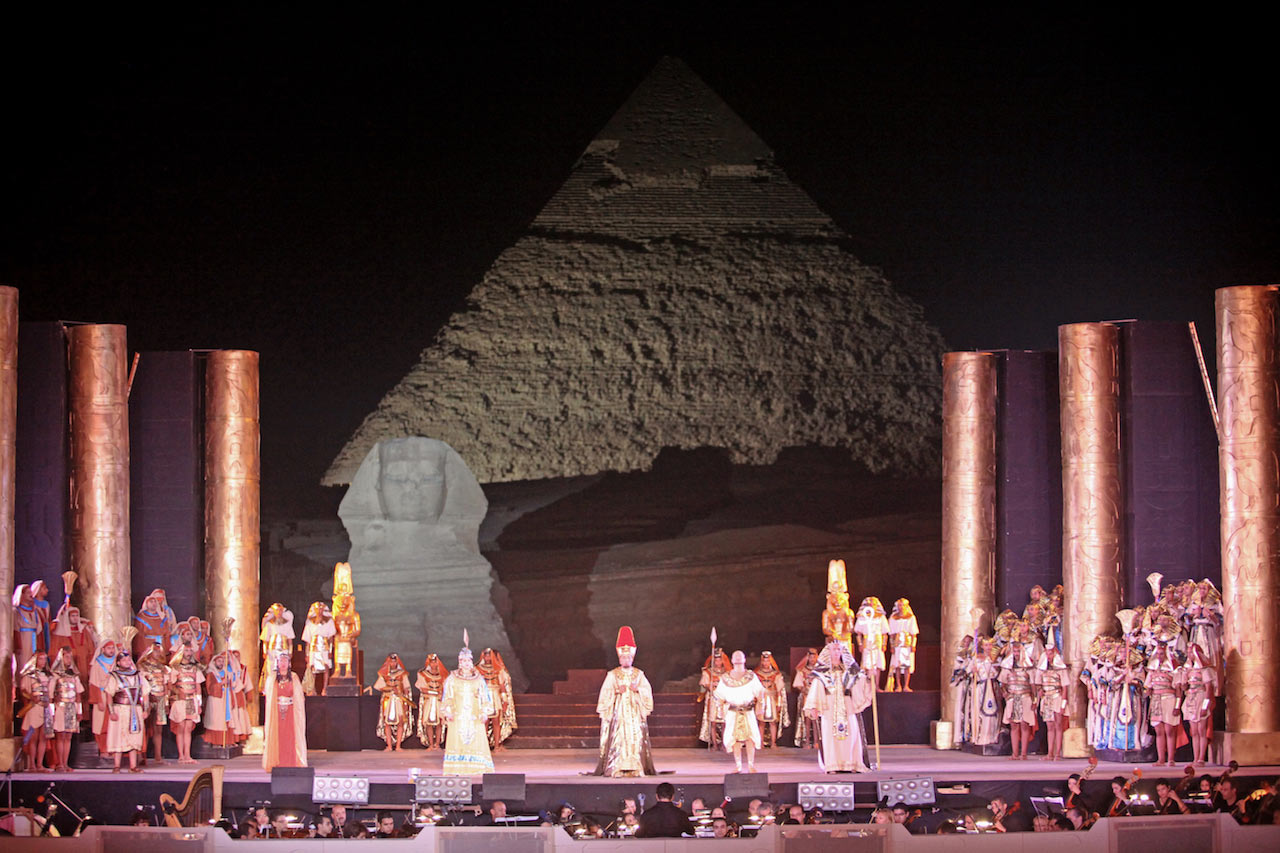 First debuted at the Cairo Opera House, the production has since been hosted around the world, with Aida having been sung more than 1,500 times since its outset. The show has moved to several different sites across Egypt, including the Giza Pyramids in 1987 & 2010 and the Deir Al-Bahari Temple in Luxor in 1994.
Where
Cairo, Egypt
When
8-10 March
How much
Who's on
The 2018 production will be performed by the Cairo Symphony Orchestra, conducted by Mr David Crescenzi. Having studied at the Conservatory of Fermo and the Conservatory of Pesaro, Crescenzi rose to prominence whilst conducting notable works such as Rossini's Il barbiere di Siviglia, Donizetti's L'elisir d'amore, Puccini's Tosca and Verdi's Un ballo in maschera. From 2002 to 2005, he was guest conductor at the National Theatre of Timisoara.
Lead character Ramadis will be played by Dario Di Vietri and Riccardo Massi, with Dragana Radakovic and Dr. Eman Mostafa playing the part of Aida on alternate nights.