If you are planning a trip to Tanzania to see the wildebeest migration, dubbed one of the "seven new wonders of the world", you had better hoof it over there or you may be too late.
Hundreds of thousands of wildebeest have started flooding the central areas of the Serengeti three months early thanks to unusually dry conditions in the southern Serengeti.
Predicting the start of this spectacular natural event is not an exact science but the movement of vast numbers of animals usually starts some time in June yet, this year the wildebeest have left the area early. Instead of making their way slowly up to the central Serengeti they have travelled extremely long distances chasing the rain and journeying towards the Masai Mara in an incredibly short space of time in search of the more lush areas to graze.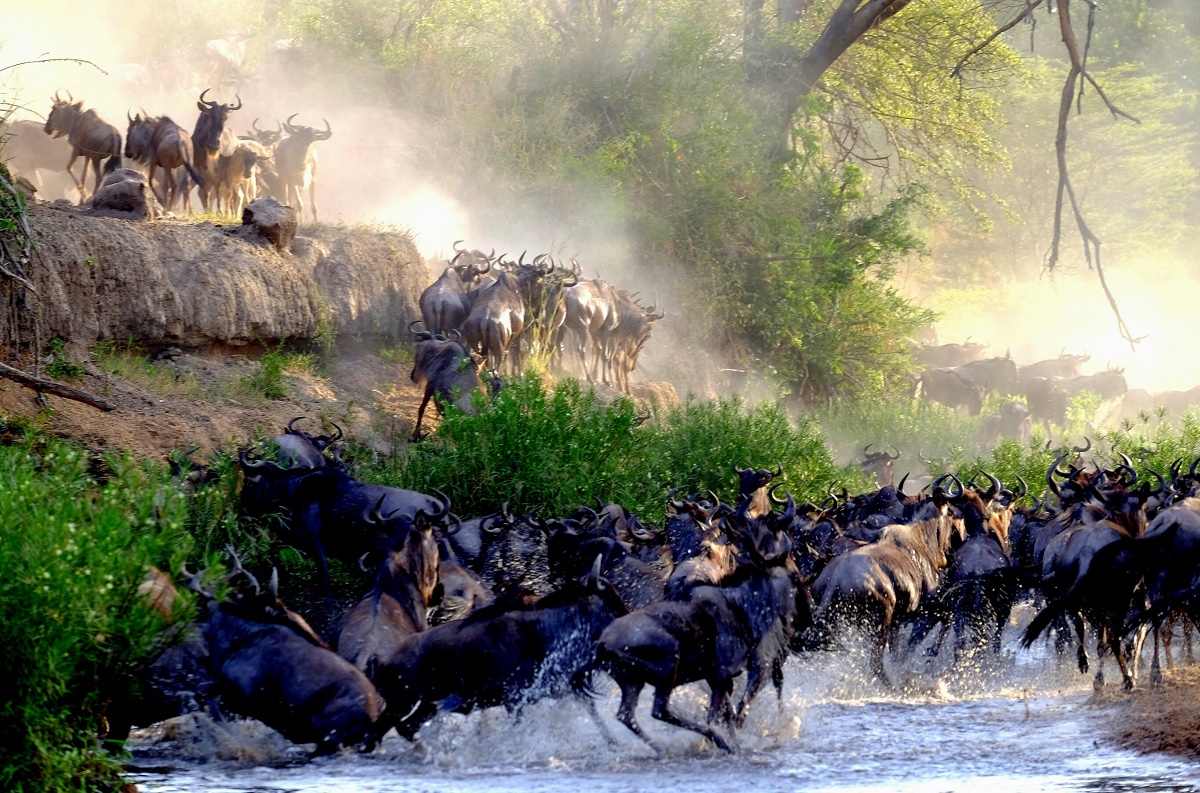 The Singita Grumeti reserve is at the heart of the where the migration is currently journeying through and guides working in the 350,000 acre reserve in the western corridor of the Serengeti, first reported large groups of wildebeest crossing the Grumeti river on the March 3. They estimate that there are currently over a 200,000 wildebeest and zebra grazing in the central Sasakwa and Nyati areas of the Singita Grumeti.
Bradley Murray, General Manager of Singita Faru Faru Lodge at Singita Grumeti said:
We are all pretty astounded at their early arrival, they started passing through the reserve unexpectedly on May 1 last year and we thought that was a big deal but this is incredible. We originally thought it was a couple of thousand stray herds in the beginning that had broken away from the main herd but then huge lines of tens of thousands started flooding in. From the outside of Singita Faru Faru Lodge, all you can see is wildebeest at the moment, it is always an awe-inspiring sight but especially as it is so early this year.
So far the migration comprises only wildebeest but normally they are accompanied by large numbers of zebra and some gazelle, eland and impala. They tend to move throughout the year always on the lookout for places to graze and water to drink.