The day I arrived on the Caribbean island of Trinidad I, along with seemingly all the islanders, went to a cricket match at Queens Park Oval in the capital, Port of Spain. Trinidad's Knight Riders were playing Guyuna's Amazon Warriors.
This was my debut cricket match and any preconceptions of anything genteel were quickly bowled out. The party atmosphere was pumped with Soca music, acrobats, and dancers, and at every 6 or wicket, the crowd erupted into dancing, twerking with abandon.
Meanwhile, Independence Day bunting was everywhere. A former Spanish colony by virtue of Christopher Columbus then ceded to the Brits in 1797 the nation finally achieved independence in 1962 and celebrated with gusto every September.
There was merriment in the air and I was told by a local with a charming lilt "People here are forthright and say what they mean – this is not a PC country and no one takes offense – we laugh instead".
There is an ingrained sense of humour in this multicultural society, a mash-up of African, Indian, Middle Eastern, Chinese, and European heritage. It's all upbeat just like their Soca music – think calypso but with more soul sprinkled with a blend of African and East Indian rhythms with a bit of Reggae and Latin.
And the charming Steel Pan orchestral music. The most famous orchestra is the 80-strong Shell Invaders who were founded almost 100 years ago. Get there in February and you will hear them playing at Trinidad's annual carnival.
View this post on Instagram
Trinidad is its own island, and yet one nation with Tobago around 30km away. Many pass over Trinidad in search of the paradise sand and sea of Tobago. Trinidad is mountainous and lush and has plenty to offer explorers who are happy to "lime," – hang out – and/or explore its valleys.
A whizz around the capital, Port of Spain, Trinidad
Gingerbread houses
Port of Spain, is clad in low-rise pastel-coloured buildings especially around San Juan, with some high rises along the coast. The most stylish area is at Queen's Park West where cutesy early 20th-century gingerbread houses have been renovated.
There are plenty of them but the must-sees are the Magnificent Seven around the Savannah at Queen's Park. Opposite is the sprawling Queens Park Savannah public park, once part of a sugar plantation and now the site of the annual carnival, and nearby is the Anglican, Gothic-designed Holy Trinity Cathedral and the Emperor Zoo and Royal Botanical Gardens.
Central Market
For a glimpse into local life, I visited Central Market on Beetham Highway. Fruit and veg, peppers, all manner of food as well as a fish section are available. Vibrant, colourful, and lively with local treats and Indian sweets from producers and farmers from all over Trinidad.
House of Angostura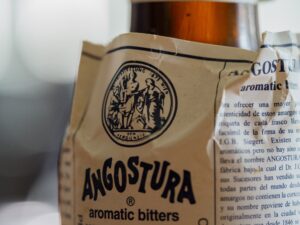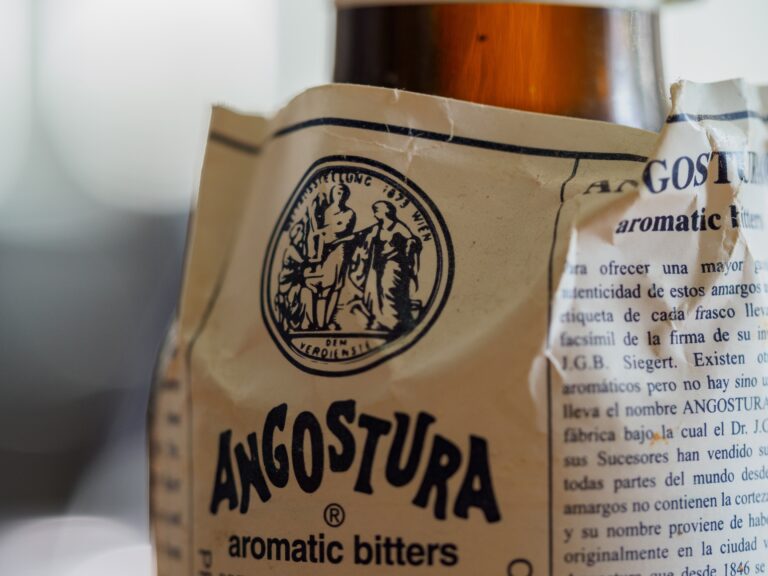 Also in the capital is the House of Angostura founded around 1830 in the Venezuelan town of Angostura (now Ciudad Bolívar) by Johann Gottlieb Benjamin Siegert for medicinal purposes – yes really. He wanted to improve the appetite and digestive well-being of the soldiers.
The company set up its distillery in Port of Spain in the mid-19th Century and to this day its recipe for the Angostura bitters remains cloaked in secrecy. The company is also the biggest rum producer. Still, a tour of the distillery and its museum is an interesting way to spend an afternoon. Oh and check out their quirky butterfly collection and art collection.
From Maraval to La Vigie Paramin Lookout
I love a good view and Trinidad is blessed with them. La Vigie at Paramin is probably the most famous. We made our 940 metres/3084 feet twisty ascent to Paramin village from Maraval, a suburb of Port of Spain. It is on one of the highest points of the western area of the Northern Range mountains and the drive is through the palm-tree-lined valley, over North Coast Road tackling the most sheer slopes. Tricky, even in a hardy Jeep but the views on the way are wonderful. And there are some treats on the way.
On either side, there are sprawling mountains villages, and fertile lands where a cottage industry has grown up.
We stopped to pick up some provisions from M&M Preservatives, run by sisters Marlene Gonzales and Marcia Pierre. Avocados, sorrel and peppers are grown on the land that surrounds their home. They produce homemade pepper sauces, coconut fudge, kurma, toolum sorrel juice even homemade icecream.
Further along, we passed the Church of Guadalupe, a Roman Catholic Church. They dynamited the land and used the stone to build it. On a bend sits a large photo of Francis Felix, famous for being the oldest resident of Trinidad & Tobago. He died in 2017 at the ripe old age of 111 and this is his memorial.
Nanan flat bottom boat trip through Caroni Swamp
In 1962, when Trinidad and Tobago became an Independent Nation, the Scarlet Ibis was selected as the National Bird of Trinidad. The best place to see these magnificent red birds as well as 180 other species including the pink flamingo is in the Caroni Swamp. Within the 40 square miles of mangrove and swamp there are 40 species of fish, several species of snakes, crabs, and crab-eating raccoons.
Nanan's Caroni Bird Sanctuary Tours, a family business that's been going for almost 100 years, offers a well-honed experience in a flat bottom boat, pointing out the sleeping snakes and other animals.
Dinner is served while floating through the mangroves and finally arriving at the island where the birds of the region congregate.
The Beaches
Two fine beaches are easy to get to from the capital through Santa Cruz or San Juan to the North Coast Road. I bathed in the warm waters of the quiet Blue Flag Las Cuevas Bay.
On the way down I bought a coconut from a local seller with a joint hanging from his lips. The coconut juice was cooling while I looked out onto the Caribbean Sea hypnotised by comings of goings of the waves lapping the soft sand.
When the hunger pangs set in we set off to the nearby lively Maracas Beach where, at Richard's wooden shack restaurant, we enjoyed the Bake and Shark menu. This is a traditional Trinidadian fast food cuisine, some say classic street food, where food is served on fried flat bread.
It's a popular place and our tour host Tano Harewood, owner of Island Tours, managed to wade through the long queues to pick up our orders. I went for a Trini Aloo Pie a pastry filled with seasoned mashed potatoes and then fried. Others went for shrimp or shark.
Cruise to the Gasparee Caves and the Islands
It's just a 10-minute boat ride from Chaguaramas, west of Port of Spain, to the lovely Gaspar Grande island. A 30-minute hike leads to the well-lit beautiful limestone caverns of Gasparee Caves worth visiting to see stalagmites and stalactites and the daylight bouncing off the saltwater pool at the Blue Grotto at the bottom. It's very atmospheric and according to Leann Kirton, our tour guide, this has been the site for weddings too.
It's best to go on an organised tour with a guide to point out the magnificent fauna and flora and later continue the boat trip around the Islands. On a speed boat called "Life is Good" we toured one of the sea channels in the Boca del Dragon – from where we could see Venezuela – stopping at Scotland Bay and Sandy Bay where we spotted turtles popping their heads above water and an anhinga bird on the rocks. Back on the boat we were served lunch and rum cocktails and had an opportunity to dip in the warm Caribbean Sea.
FACT FILE
STAY: Hilton Trinidad and Conference Centre Hotel in Port of Spain
TOURS: Island Experiences contact [email protected]
FLY: BA have frequent flights to Trinidad. Skyscanner has deals