This year DK Eyewitness travel guides are celebrating their 25th anniversary with the launch of their new look travel guides. They are now smaller, lighter and have even more travel experiences to help with your trip as you plan, get inspired, then discover and experience each destination.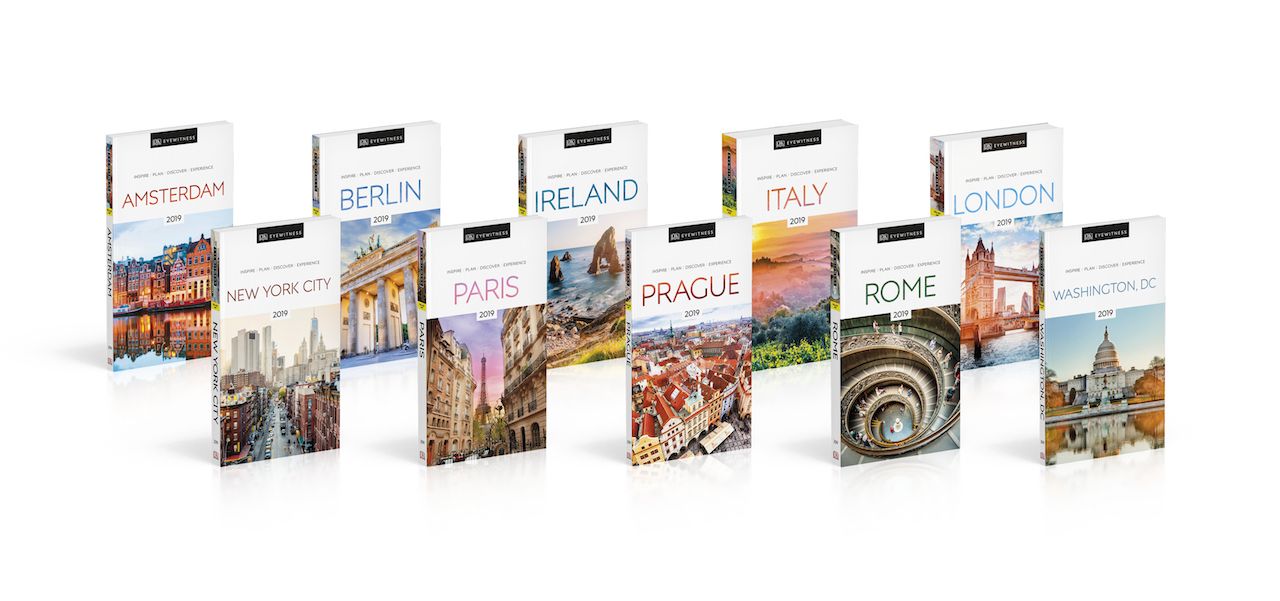 CLICK HERE to find out more about DK's NEW travel guides
The range still includes the 10 classic destinations (with more planned for 2019): Italy, London, New York City, Amsterdam, Berlin, Ireland, Paris, Prague, Rome, and Washington DC and for a sneak peak, we have picked out a unique experience from each one.
Get the perfect picture of Lake Como in Italy
What DK Eyewitness says: For unobstructed Lake Como views, climb up to the Castello di Vezio, a perfectly positioned medieval military outpost near the village of Varenna. Check the website for events before you visit. Once a year volunteers in outfits pose as eerie ghost-like statues around the grounds.
CLICK HERE to get DK Eyewitness Guide to Italy
Island hopping in Prague
What DK Eyewitness says: Prague is one of Europe's most beautiful and well preserved cities, but the historical centre can get very busy. Escape the tourist hoards and visit one of the islands on the Vltava, the longest river in the Czech Republic. The islands are located in some of the greenest areas of Prague, and each one offers a different experience. For example, Slovansky Island is the only properly landscaped island on The Vltava and is dominated by a spectacular neo-Renaissance palace, which is used as a traditional venue or balls and concerts.
CLICK HERE to get DK Eyewitness Guide to Prague
Cycle the Via Appia Antica in Rome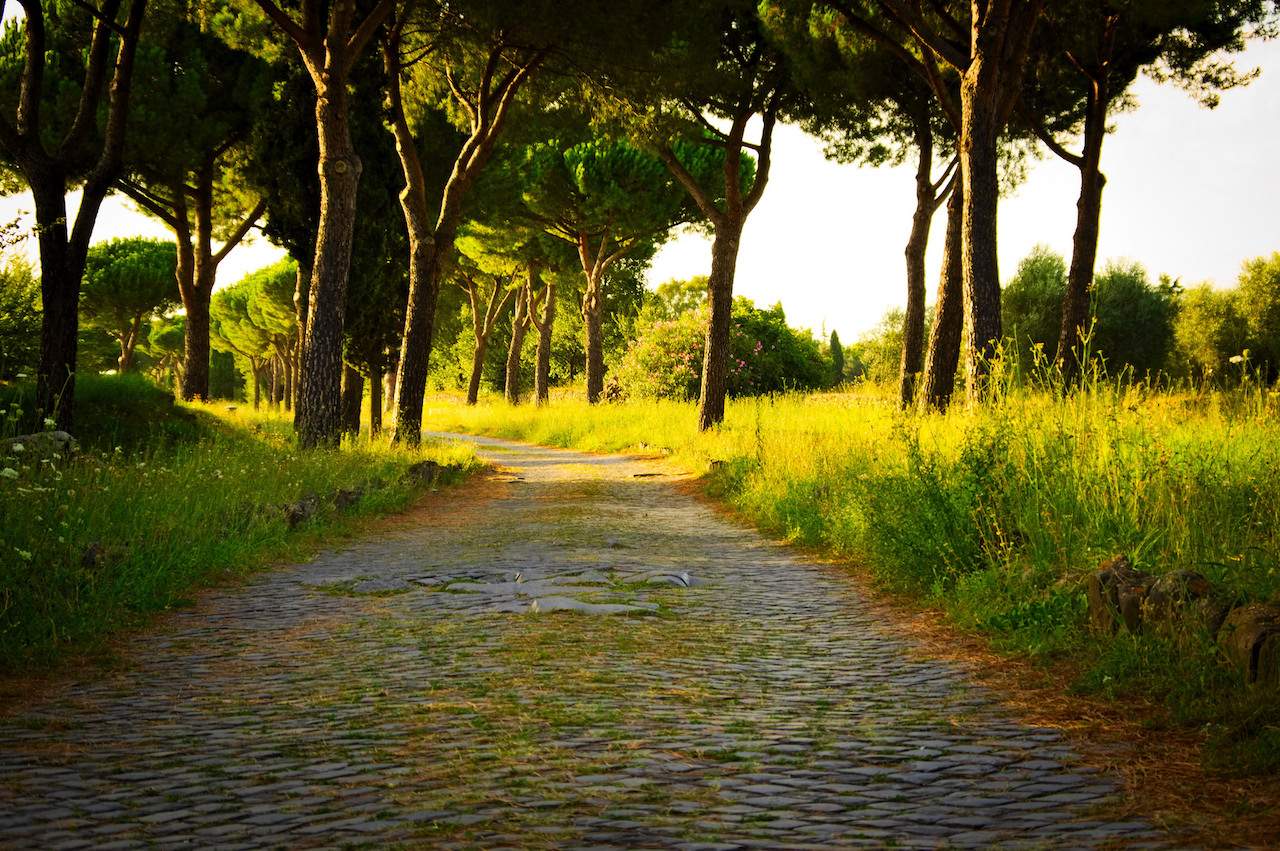 What DK Eyewitness says: Encompassing open countryside, the Parco Regionale dell'Appa Antica makes for a great day trip. The park rents out bikes and toddlers seats. Go on a Sunday, when there are often kids' events, including nature trails, insect-spotting and bird watching.
CLICK HERE to get DK Eyewitness Guide to Rome
Immerse yourself in art and culture at the Haus Schwarzenberg in Berlin
What DK Eyewitness says: The artist-run Haus Schwarzenberg complex is tucked away in a courtyard in the middle of Hackesche Hofe. Inside you'll find a bar, an art-house cinema, a trio of insightful museums and a a rundown amusement park that has been transformed into a house of mechanical monsters.
CLICK HERE to get DK Eyewitness Guide to Berlin
Eat on the street in Amsterdam
What DK Eyewitness says: Asian, South American, Caribbean, African and Middle Eastern influencers converge in street food hotspots, such as Albert Cuypmarkt, where you'll find everything from Turkish kebabs to Indonesian nasi goring (egg-fried rice with pork and mushrooms). Meet the people behind the stalls on a walking tour of the city with Hungry Birds.
CLICK HERE to get DK Eyewitness Guide to Amsterdam
Go crazy for oysters at Galway's famous food festival in Ireland
What DK Eyewitness says: At the world's longest running oyster festival, eager crowds descend upon Galway every year for three days of seafood trails, shucking (oyster opening) competitions, tastings, demonstrations and family events. Established in 1954, the event now draws over 20,000 visitors.
CLICK HERE to get DK Eyewitness Guide to Ireland
Listen to the Paris Philharmonic
What DK Eyewitness says: The glittering Philharmonie de Paris immerses spectators in the music experience. You're never more than 32m from the conductor, and cutting-edge acoustics mean you won't miss even the softest flute crescendo. Home to Paris's symphony, it's a darling space that will envelop you in sound.
CLICK HERE to get DK Eyewitness Guide to Paris
Go kayaking on the Hudson River in New York City
What DK Eyewitness says: This is a popular and surprisingly tranquil activity, especially in summer, and gives a totally new perspective of New York's famous skyline. Kayaking at Downtown Boathouse, at Pier 26, is free mid-May to mid-October. The Manhattan Kayak Company at Pier 84, meanwhile offers lessons and stand-up paddle boarding.
CLICK HERE to get DK Eyewitness Guide to New York
Follow the Thames Path in London
What DK Eyewitness says: Twisting and turning along the river through London and out to nearby countryside is the Thames Path. With few breaks in its 80km length, rarely do you lose sight of the river. The path runs from Hampton Court in the west to Crayford Ness in the east, and its recommended to tackle small sections at a time.
CLICK HERE to get DK Eyewitness Guide to London
Experience the cherry blossoms in Washington DC
What DK Eyewitness says: Few things can compare to walking beneath cherry trees whose branches support floating clouds of delicate blossoms. Originally a gift from Japan, thousands of cherry trees now stand in the Mall area, which is home to the iconic Lincoln Memorial and Washington Monument.
CLICK HERE to get DK Eyewitness Guide to Washington DC
---
Disclaimer: this article was sponsored by DK Travel