There's always something dramatic about crossing a causeway to reach an island, hoping the tide won't suddenly rush in and wash you away. This is the only access by car, and there are times when it's completely covered by the sea.
Mersea is the UK's most easterly inhabited island, five miles long and two miles wide. There are no hotels here, just a few rooms and caravans, lots of them.
We've been here many times but always camped. Now we've upgraded to a caravan, luxury grade, in East Mersea, courtesy of Away Resorts.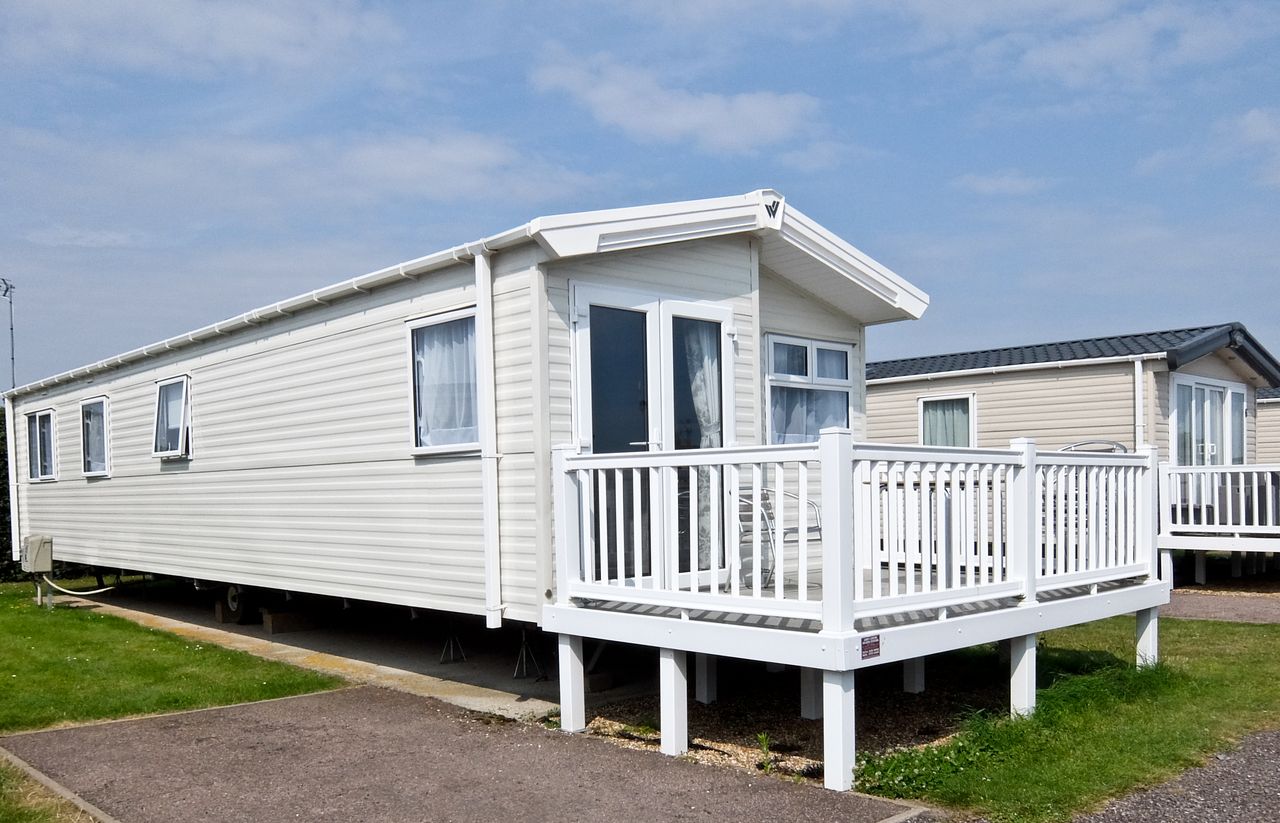 It comes with a fully fitted kitchen, two bedrooms, one en-suite, a bathroom and large lounge. Add central heating, a couple of TV's, free Wi-Fi and a veranda for those early evening drinks and we have everything we needed. We can't see the sea, but the beach is only five minutes away and there's even a heated swimming pool.
The Cudmore Country Park is right next to the caravan site, ideal for letting dogs run wild or even children. The beaches are not great on Mersea – at low tide, they reveal a long stretch of mud with most of the sand disappearing at high tide. Still, the water in the Blackwater estuary is warmer than the sea and if you get your time right, it's excellent for swimming.
Water sports are big here as the sea's usually calm – choose between paddleboarding, windsurfing, kayaking or Jet Skis. There's even a six-acre inland lake where you can learn to sail.
Our part of the island is the quieter end. On the other side, West Mersea has pubs, shops, cafes, even a jetty where fishing and sailing boats are moored.
Here you'll find sandy beaches lined with rows of pastel-coloured bathing huts and bathers sheltering behind windbreaks.
The big attraction here is the food, in particular seafood. Mersea oysters are some of the best we've ever tasted and the crab's not bad either. Normally, you can sample these seafood delights at the Company Shed, a simple shack by the sea, where you bring your own bread and wine and sit at communal tables. Unfortunately, Covid restrictions mean it's closed so we order one of their magnificent seafood platters and take it back to our caravan.
And we also discover Mersea's very own vineyard, hidden away in the centre of the island. Their crisp white wines, made from German grapes, go well with oysters and they also make their own gin and beer. You can eat here and they also have a handful of rooms.
A tiny foot ferry, taking just twelve people, is the only other way of getting off the island.
Fancying a day's excursion, we cross the River Colne to Brightlingsea on the other side.
This was once a busy fishing port with extensive oyster beds but that's all long gone.
The harbour has reinvented itself as a yachting marina and there's been much development. We don't linger, however, but go on an hour's boat trip upriver to Wivenhoe
For centuries, this was Colchester's port and had a thriving shipbuilding industry, even turning out two dozen minesweepers during WW2. The old quay is lined with attractive wooden houses and the narrow lanes behind are home to arty shops and quaint pubs. Our boat trip includes lunch in the Black Buoy, one of the oldest, dating from 1712, and reputedly a meeting place for smugglers and pirates.
Back on Mersea, we spend a couple of days exploring the island on foot. It's possible to do a complete circuit in one long day but better to explore in sections, stopping off at the handful of pubs, even taking a dip. Every night we return to our caravan and it's a major step up from the basic models I was taken as a child. These days, they're more like luxury apartments with great access to the outdoors. After my experience this time around, I could become a convert.
Fact File
STAY: Four nights in a luxury caravan at Away Resorts on Mersea Island costs £768
GET THERE: Greater Anglia has frequent train services to Colchester. Then it's a forty-minute bus ride to Mersea.
INFO: Visit Essex has information about the county.
EXPLORE: A return river cruise from Brightlingsea to Wivenhoe, including lunch at the Black Buoy, costs £26.