EDITOR'S NOTE: the original light-up version is no longer available, but the product below is equivalent in all other aspects except that it doesn't light-up.
There is a whole world of life inside your keyboard, biscuit crumbs, coffee spills, bits of yesterday's sandwich, and all sorts of other undesirable muck that floats in un-invited.
The Bendi Keyboard however is a virtually indestructible waterproof gizmo that's clean, flexible (you can roll it up and stuff it in your pocket if you want to look like you're pleased to see someone) and best of all, it lights up!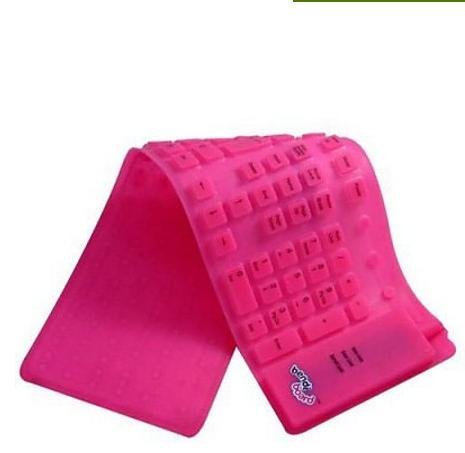 Features:
Color: Pink
Portable: Simply roll up your silicone keyboard and take it anywhere!
Compatible: Works with both PC and Macintosh
Flexible: Ultra quiet lightweight ultra slim compact keyboard
Washable: Hygienic Easily wipes clean
Includes:
Full Size Silicon Keyboard
4′ USB Cable