The life of a hotel room has just become more hectic thanks to Dayuse, an online portal that books rooms out for day use only. They have negotiated at highly reduced rates at all sorts of hotels including luxury hotels.
There are plenty of reasons to do so that won't raise an eyebrow at the very mention. The concept is making a comeback and turning out to be a bit of a blessing for long-haul drivers or frequent travellers longing for a nourishing snooze between flights. Convenient too for those on a long day trip who need a base for a few hours.
Business people too who may be on the hunt for a private space to conduct high level meetings or interviews or simply some quiet time to work, could find that booking a hotel room for the day may be a more cosy alternative than office space especially as they benefit from rates that are around 75 per cent less than overnight rates. It beats hanging around in coffee shops to kill time and, as no credit card is required, you can cancel at the last minute without a forfeit. You also get to use all the services that overnight residents would benefit from – free WiFi (if it's available), take a shower, use the gym, that kind of thing.
The Paris based company has enlisted hotels, ranging from three to five star in 12 countries including London, France, Switzerland and New York who are happy to cash in on day time hours when the room would otherwise remain empty. For example:
Mercure London Bridge Hotel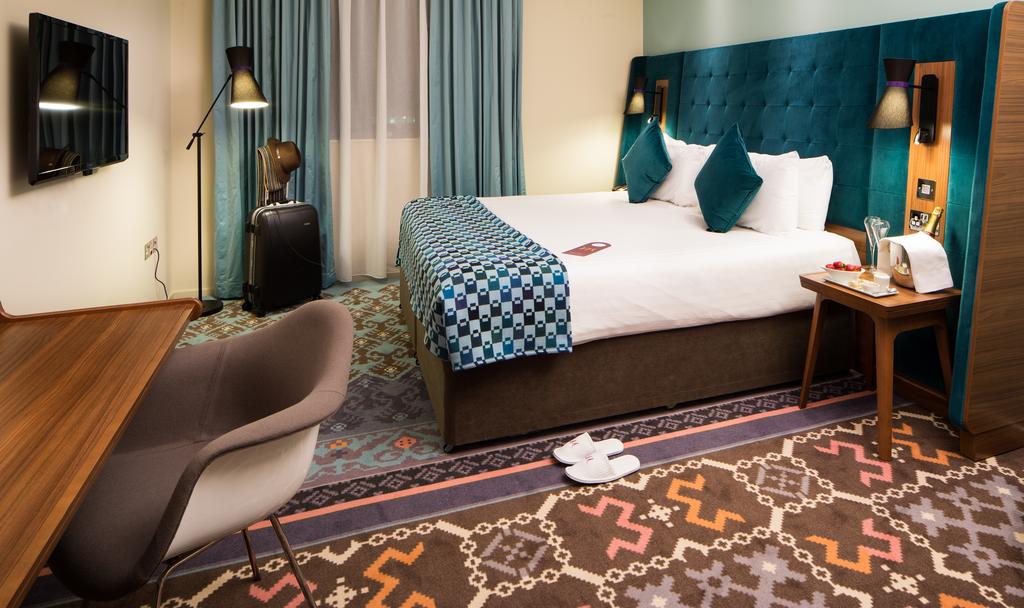 Luxury hotel in trendy South Bank London from £69 day use Standard Double Room.
The 4-star Mercure London Bridge Hotel is located in the heart of London's South Bank. Just 400 metres from the Tate Modern Gallery and Shakespeare's Globe Theatre, it is walking distance from the Millennium Bridge, that leads to St. Paul's Cathedral, and the Southwark Tube Station.
CLICK HERE for more information on Mercure London South Bank London day use rooms.
K West Hotel & Spa
A stylish and fashionable 4* boutique hotel & spa in Western London from £69 day use Standard Double Room (spa access is not included in room price).
From Monday to Friday, 10am to 6pm, whether you want to stay fit, release pressure or embark in sensory experience, a special discount rate is offered for the breathtaking Holistic Spa & Fitness club.
CLICK HERE for more information on K West Hotel & Spa day use rooms.
---
Disclaimer: this news item has been sponsored by Dayuse