Sri Lanka, the "pearl of the Indian Ocean", is going through a renaissance right now. Tourists have been flocking to the island since one of its luxury beach resorts was featured in the reality program Made in Chelsea earlier this year.
Sri Lanka is easy to access with direct flights from several hubs to the capital city of Columbo, and for around £75 a day you can stay in a cheap hotel or an Airbnb property, hire a driver and eat out for lunch and dinner.
Though small, not much larger than Wales, Sri Lanka has ancient cities, Buddhist ruins, hillside tea plantations, wildlife sanctuaries and glorious beaches.
We pick our 10 favourite activities.
Climb Sigiriya
The ancient rock fortress of Sigiriya near the town of Dambulla is a soaring example of ancient urban enterprise. The remains of 5th century palace built by King Kaspaya sit atop the 200m high rock formation. Visitors can climb to the summit via a series of dizzying steps leading to a gateway in the form of a lion, complete with huge, stone paws that have been carved into the rock. The palace of King Kaspaya, which was later used as a Buddhist monastery, is decorated in colourful frescoes depicting celestial nymphs (or perhaps King Kaspaya's concubines). The surrounding landscape, with its water gardens and lush, green forests, really adds to the drama and has secured Sigiriya as one of Sri Lanka's World Heritage Sites.
Discover the ancient kingdom of Polonnaruwa
The ancient city of Polunnaruwa, now a World Heritage Site, was built in the 11th and 12th centuries AD. It was once a thriving metropolis containing grand buildings, beautiful parks and even a 25 km² lake, but by the 13th century AD had faded into insignificance and was eventually abandoned. The city ruins are now a popular tourist attraction and provide some fantastic photography opportunities. This includes the 13m high King's Royal Palace, which once housed 50 rooms over seven floors. Today most of the structure is an empty shell of crumbling walls, but it is still a very impressive sight. There are also numerous Buddha statues dotted around Polunnaruwa, most of which are in varying states of decay. However, the four Buddhas at Gal Vihara, cut from a single slab of granite, are in near perfect condition.
All photos © Martino Matijevic.
Top tip: one of the most enjoyable ways to explore the ancient ruins is by bicycle, which can be rented from nearby guest houses and cafés.
Participate in a religious ceremony at Sri Dalada Maligawa
Also known as the Temple of the Sacred Tooth Relic, Sri Dalada Maligawa is a Buddhist temple in the city of Kandy in central Sri Lanka. It is located in the royal palace complex of the former Kingdom of Kandy and houses the relic of the tooth of the Buddha, which legend tells us was retrieved by his disciple, Khema, just before he was cremated.
Click on the image to enlarge. All photos © Martino Matijevic.
The interior of the temple is richly decorated in white, red and gold, and features some colourful painted murals depicting elephants in procession. In the evenings, you can watch the Kandyan Dance, a ceremonial dance that is accompanied by red and white-clad drummers.
Take the train from Kandy to Ella
The striking blue and red train that makes the daily journey from Kandy to Ella is a terrific way to experience the varying and dramatic landscapes of Sri Lanka. The express train takes around six hours (there are plenty of stops on the way) and on route you will pass cascading waterfalls, misty mountains, dense forests and local people tending to the lush green pastures of the tea plantations.
Click on the image to enlarge. All photos © Martino Matijevic.
While you can reserve a seat in advance, you will get more out of the journey if you buy a cheap ticket on the day, costing only 240 rupees (less than £2) and stand in one of the carriage doorways. The views are worth sacrificing your seat, and you'll also experience a welcome breeze as you snap away at the incredible scenery.
Visit Udawalawe National Park
If you love elephants, Udawalawe National Park is one of the best places to observe these majestic creatures in the wild. The country has seen a brutal decline in the Sri Lankan Elephant thanks to 2000 years of ivory trading. However, they are now a protected species and the 200 or so elephants at Udawalawe National Park enjoy both freedom and protection. The park, which is located in the southern part of Sri Lanka, is also relatively small and significantly less than the nearby Yala National Park. The park consists of dense habitat of tributaries, forests and grasslands, which is a haven for over 500 species of flora and fauna. As well as elephants, deer and water buffalo, you may spot more secretive mammals including the rusty-spotted cat and sloth bear.
Click on the image to enlarge. All photos © Martino Matijevic.
Top tip: If you are in central Sri Lanka, you may wish to visit Pinnawala Elephant Orphanage, which is home to around 80 elephants. This includes baby elephants who have been found orphaned or abandoned in the wild.
Learn about Sri Lanka's 150-year-old tea industry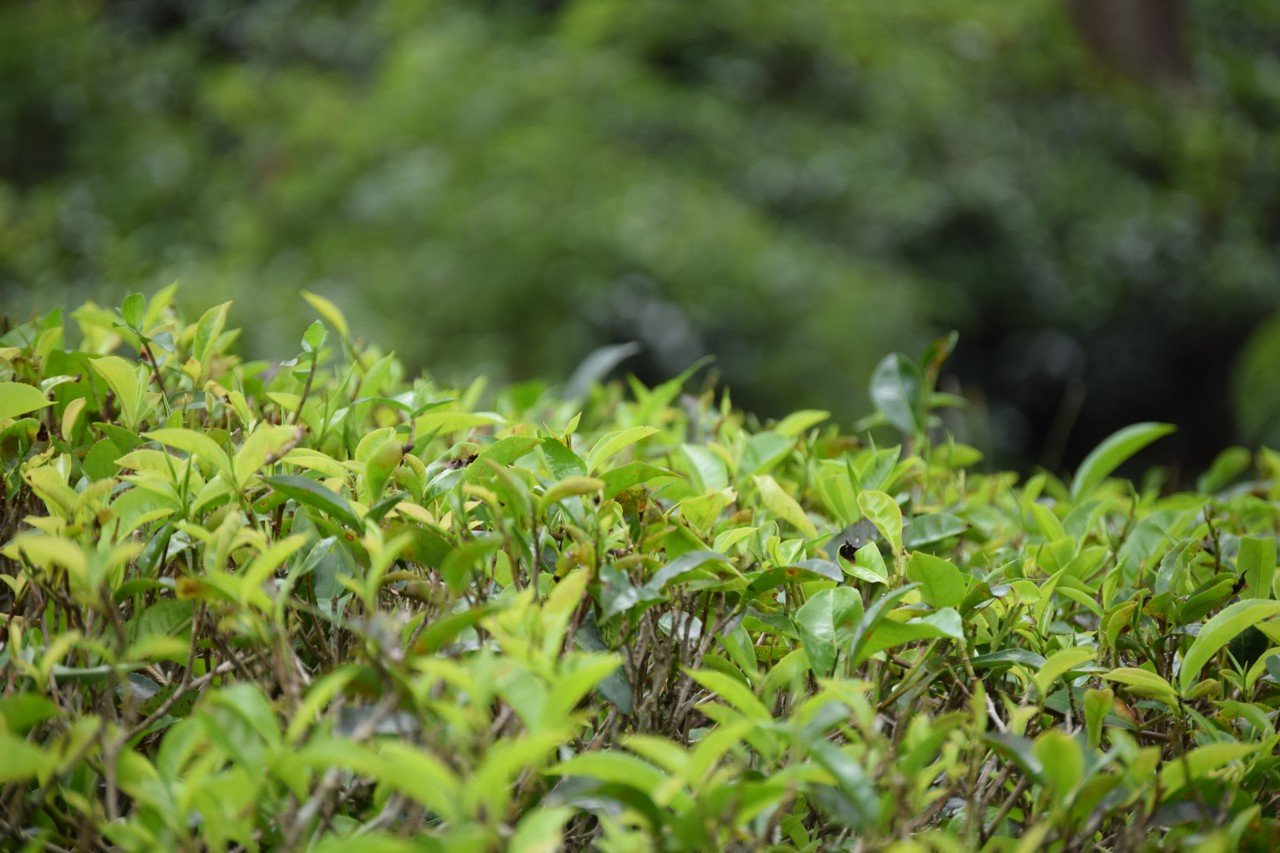 Tea was first introduced to Sri Lanka during the British colonial era, and nowadays has become a booming industry, with 28 different grades of Ceylon tea. Kandy is the birthplace of Ceylon tea, where it is grown at an elevation of 2,000-4,000ft, producing a relatively strong and rich-coloured beverage.
However, the best place to learn about the tea industry is not in Kandy, but in Nuwara Eliya, known for its fresh climate, British colonial buildings and stunning scenery. The area can get quite busy times, so it is best to visit Nuwara Eliya out of season between June and February.
MAKE SURE YOU ALSO READ: When is the best time to visit Sri Lanka
All photos © Martino Matijevic.
There are several tea plantations open to visitors, one of which is Mackwoods, which was founded in 1841. You can book a tour of the plantation, which involves learning about each step of the tea making process while observing the workers in full swing. The tour itself is a bit underwhelming, but the views and brews are worth the investment.
Practice the art of yoga in a forest retreat
The forests of central Sri Lanka are home to the Ulpotha Yoga & Ayurveda Retreat, which promises to bring you to a zen state in the most stunning of sceneries. The retreat is about a four-hour drive from Columbo city and covers 22 acres of forest; home to macaque and langur monkeys. A variety of yoga styles are on offer (including Hatha, Sivananda, Iyengar and Astanga) and locations vary from the open-sided "Yoga Shala" hall to the top of Monkey Rock. The retreat encourages its guests to unwind, rejuvenate and get close to nature, and there's no pressure to attend the yoga classes if you would prefer some time to yourself. The retreat also has a warm heart: the Ayurvedic treatment centre, which serves paying guests, is used to fund the year-round Free Clinic for the surrounding villages.
Go dolphin and whale watching off the coast of Kalpitiya
Located in the less touristy North of Sri Lanka, Kalpitiya consists of 14 islands and is an excellent spot to observe dolphins and whales in their natural habitat. Observe huge pods of spinner dolphin, sometimes in their thousands, surfing the waves in perfect synchronisation. These curious and playful dolphins can often be seen swimming alongside boats and leaping out of the water, showing off their acrobatic prowess. As you venture further from the coast on your boat trip, there's ample opportunity to observe sperm whales as they swim to the surface, flashing their distinctive tail flukes as they return to the ocean depths. If you're really lucky you may even see a blue whale, a rare pleasure, as they tend to avoid coastal areas.
Surf your way to serenity at Arugam Bay
Arugam Bay on the south east coast of Sri Lanka is one of the island's best surfing spots. The moon shaped bay attracts a laid-back crowd eager to sample the watery playground that is the Indian Ocean. Surfer dudes flock to The Point, where the waves can reach up to six foot. However there are plenty of (quieter) areas to enjoy surfer paradise including Crocodile Rock and Pottuvil Point, a long stretch of deserted beach dotted with huge boulders along the water's edge. If you're not worried about catching the best waves, visit Arugam Bay during the low season (November to April), when the area is quiet and serene. Just bear in mind that some shops and restaurants might be closed for business at this time of year.
Sample Sri Lanka's favourite dish: rice and curry
In Sri Lanka, rice and curry is just what it says on the tin: a pile of white, fluffy rice accompanied by various curry-based dishes, traditionally eaten with hands rather than cutlery. Depending on the time of day and occasion, the delicious dish can range from a simple curry in a thin broth to a banquet of richly spiced meat or fish curry with up to 10 side dishes, including sour lime pickle and sweet seeni sambal (onion relish). Most dishes come with a punch, although more touristy restaurants will serve watered-down versions of what they cook at home. Rice and curry can be purchased from street vendors and in the fanciest of restaurants. There's no need to fret if you don't eat meat, as the basis of rice and curry is always Vegetarian – you simply order the meat on top.
READ NEXT: Road trip through Sri Lanka

READ ALSO: When is the best time to visit Sri Lanka